The Gallery
Elevate your Saturday Night Lights experience at the Winter Equestrian Festival in comfort with a table in The Gallery. Amplified hospitality, combined with premier table positioning, makes for ideal viewing of Saturday night equestrian action in the International Ring.
This exclusive all-inclusive package includes a reserved table for CSI4* and CSI5* events on Saturday nights during the Winter Equestrian Festival.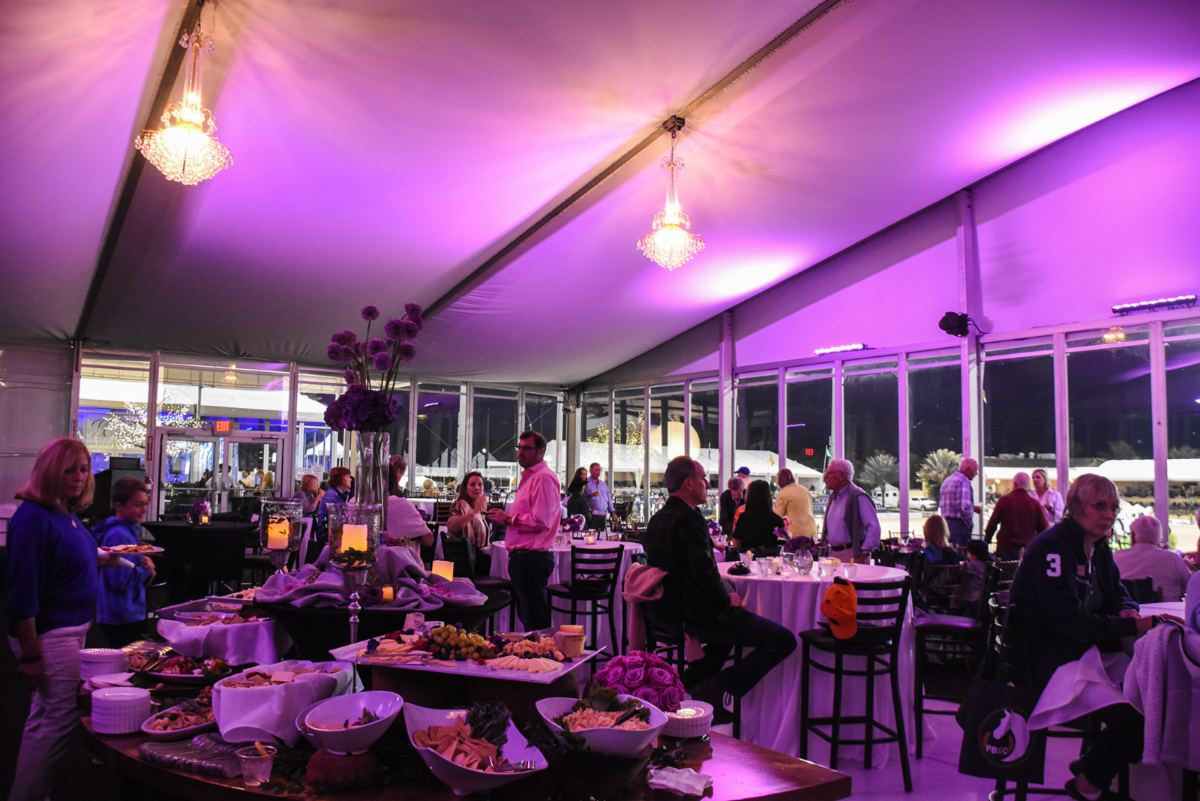 Full tables for 4 people, 6 people, and 8 people are offered as an all-inclusive package for seven of our top Saturday Night Light events.
Tables will sell out for many of these exciting events, so don't wait until the last minute to reserve your spot! Want to reserve this space for an event? Click HERE to learn more. 
For more information or to reserve your table, contact Courtney Schintzius, at events@equestriansport.com or 561-784-1132.
To learn more about Saturday Night Lights at WEF, please click HERE.