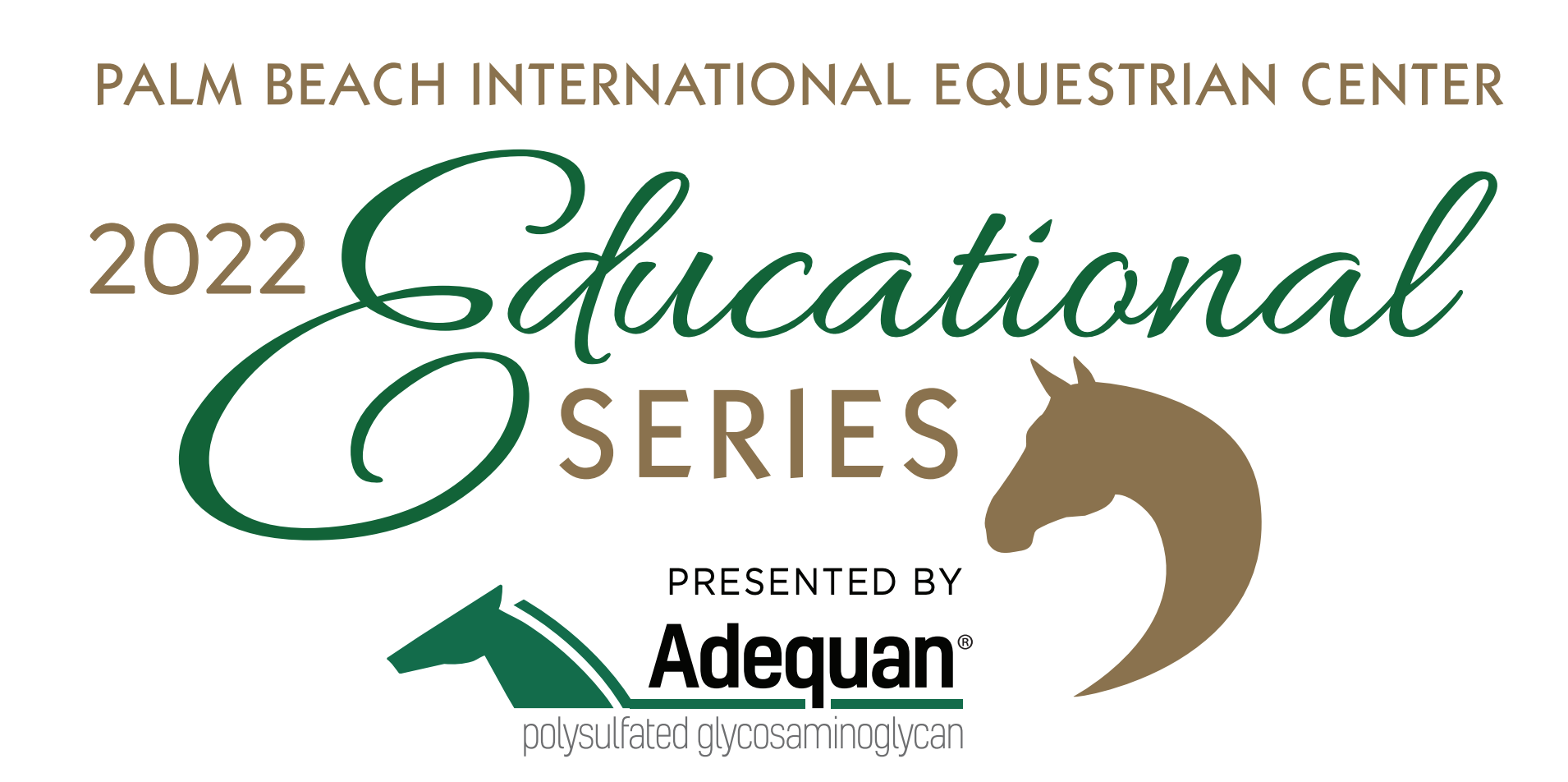 The PBIEC Educational Series, presented by Adequan®, is hosted during the annual Winter Equestrian Festival (WEF). It provides an educational platform for horse enthusiasts to expand their knowledge on a variety of equine-related topics including management and maintenance, horsemanship and care, as well as emerging technologies and treatment methods available in the equine veterinary industry.
Thank you to everyone who joined us in 2022. Stay tuned for updates in 2023!
Thank you to our Educational Series Sponsors, presented by Adequan®.