Orlando, FL – Sept. 7, 2022 – The Florida Festivals & Events Association (FFEA) recently announced the winners of its annual SUNsational Awards during their 28th annual convention and tradeshow, and Wellington International is proud to announce that the organization was honored with eight awards in various categories! Out of a total of more than 200 events that were nominated for different distinctions, Wellington International was one of a select group that was recognized with an award thanks to its promotions and activations that were implemented during the 2022 Winter Equestrian Festival and $500,000 Rolex Grand Prix CSI5*.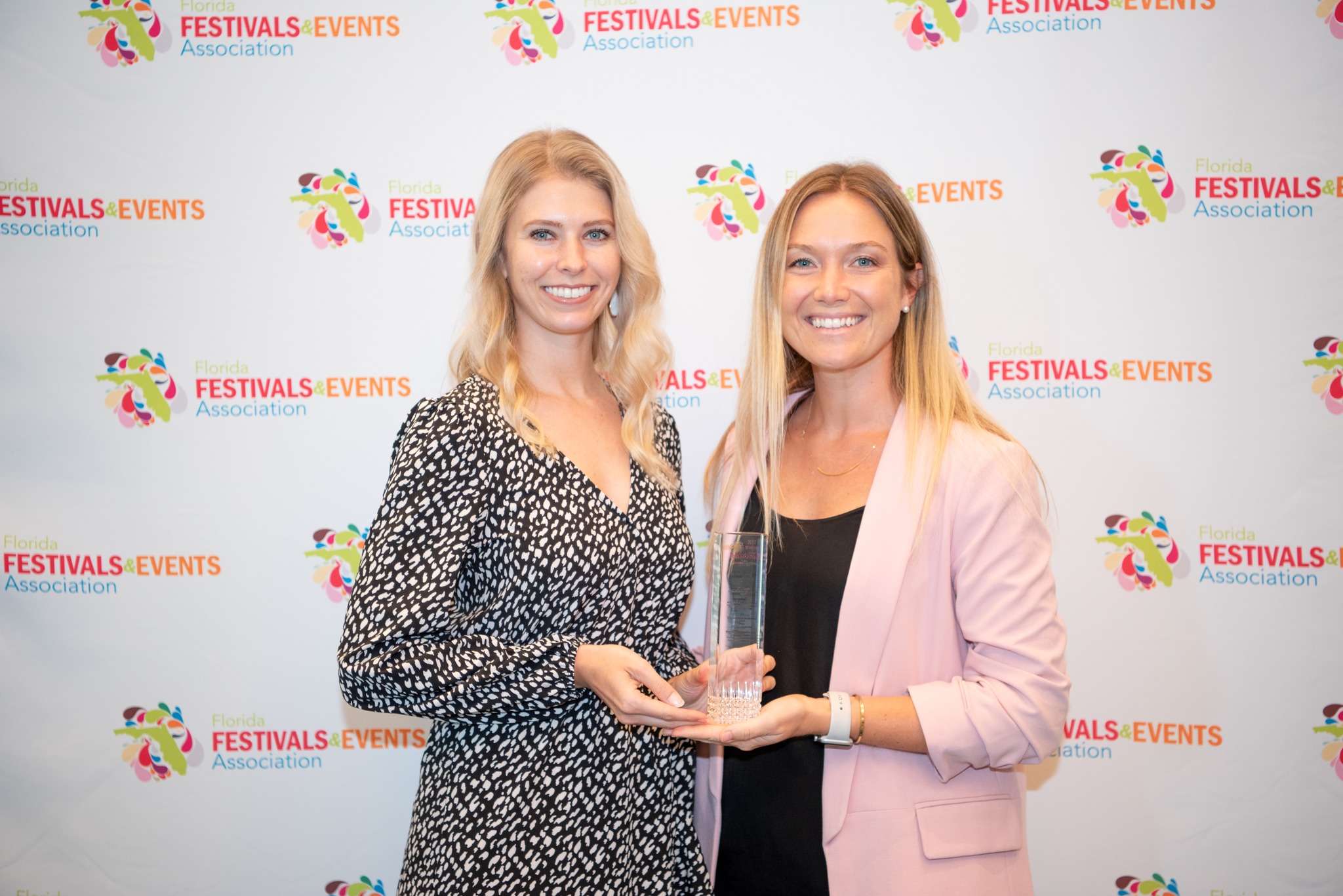 Wellington International was recognized with the following awards:
Winter Equestrian Festival
1st Place – Event Guide or Brochure
1st Place – Sponsor Partnership
2nd Place – Billboard / Signage
2nd Place – Community Outreach Program
2nd Place – Event Recap
$500,000 Rolex Grand Prix CSI5*
1st Place – Sponsor Partnership
2nd Place – Photo
2nd Place – PR / Media Campaign
"Our entire team at Wellington International is honored to have been recognized by the FFEA," commented Michael Stone, President. "We are so pleased to have our collective efforts recognized, and we will continue to work diligently to offer award-winning horse shows for years to come."
Nominations were judged by a blue ribbon panel representing media outlets, printing companies, website designers, photographers, promotional marketing professionals and social media experts. The SUNsational Awards recognize members' innovation, individuality and creative collaboration across ten categories. 
"The SUNsational Awards have recognized and celebrated the talents of our members for more than two decades," said Suzanne Neve, CEO of the FFEA. "We're proud of our members and their events – and excited to recognize them in this way each year. This year in particular was incredibly rewarding as we showcased the innovation and resilience of festival and event organizers throughout the state during this unprecedented time."
---
About the Florida Festivals & Events Association (FFEA)
Celebrating 28 years, FFEA is a not-for-profit association dedicated to supporting and promoting more than 5,500 festivals, events, and fairs in the state of Florida through education, networking and dissemination of information and the cultivation of high standards. For more information about FFEA, visit www.ffea.com.