For Immediate Release
Alice Collins, Lindsay Brock, and Sabrina Brashares for Jennifer Wood Media, Inc.
Wellington, FL – January 31, 2020 – The Derby field at Equestrian Village (home to the Adequan® Global Dressage Festival) wrapped up its third day of action in week four with the $73,000 CaptiveOne Advisors 1.50m Classic CSI4*. It was Swiss rider Martin Fuchs – ranked number-one in the world and the 2019 victor of the same class – who commanded both first and second place in the class. He claimed the winner's rug riding Willow Grace Farm's eye-catching gray 11-year-old Califax gelding Silver Shine and took second on the 12-year-old Stakkatol gelding Stalando 2, picking up prize-money of more than $38,000 in the process.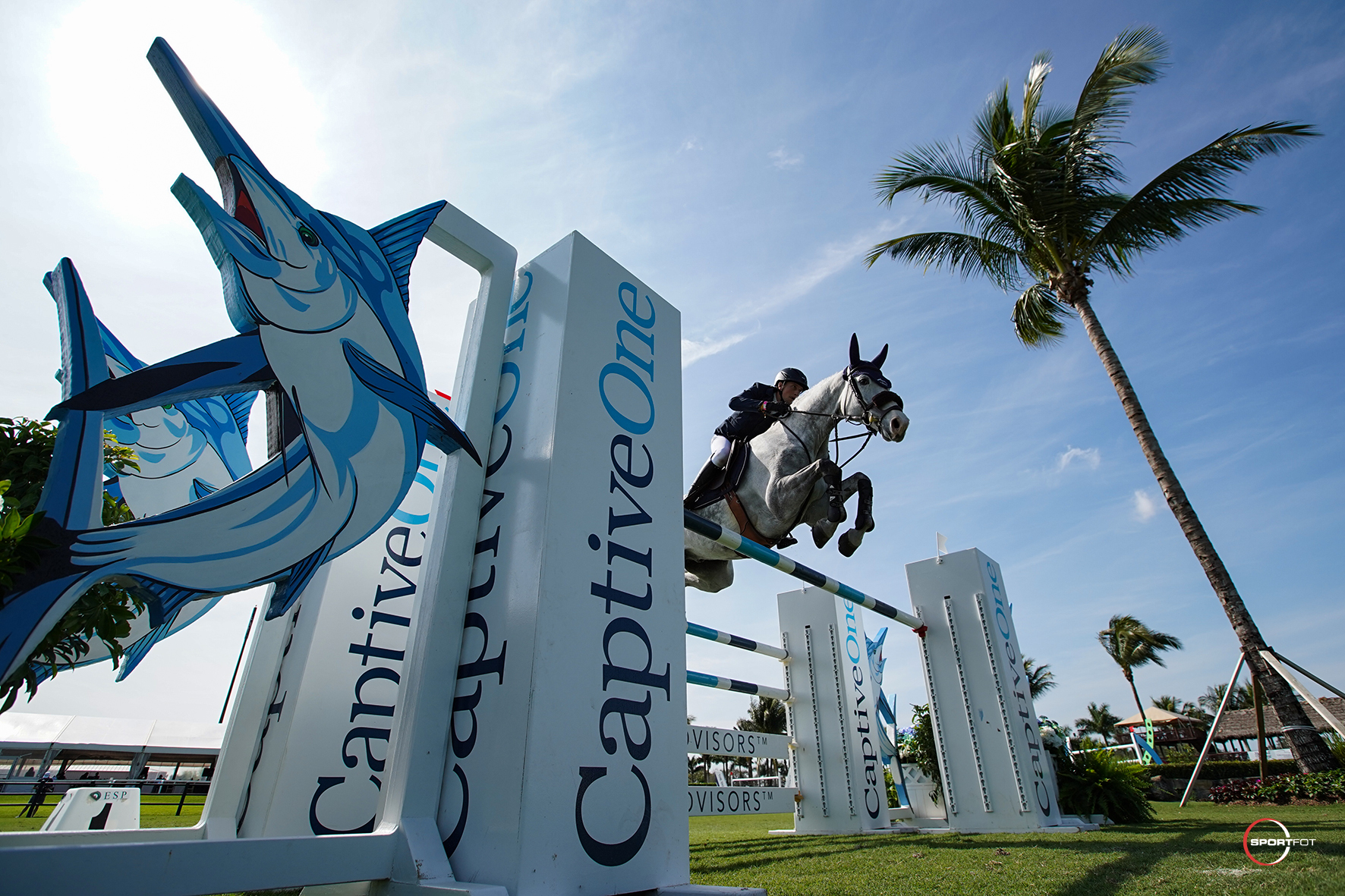 WEF continues through March 29, at the Palm Beach International Equestrian Center in Wellington, Florida, with 12 consecutive weeks of world-class competition and $13 million dollars on offer. The fourth week of competition at WEF, sponsored by Marshall & Sterling Insurance/Great American Insurance Group and recognized as a CSI4* by the Fédération Equestre Internationale (FEI), runs January 29 through February 2. Highlights include the $214,000 Marshall & Sterling Insurance/Great American Insurance Group Grand Prix CSI4* at 11 a.m. on Saturday at Equestrian Village. The Great Charity Challenge, presented by Fidelity Investments® will take place during "Saturday Night Lights" at 7 p.m. in the International Arena.
Ten of the 40 starters qualified for the jump-off, with four of those also going clear in the second round over Brazilian course designer Anderson Lima's track on the immaculate palm tree-lined grass Derby field. Fuchs and Silver Shine's time of 46.74 seconds proved unassailable, while he clocked 47.06 seconds on Stalando. Sam Walker (CAN) finished third on Coralissa in 48.45 seconds, while fourth-placed Jose Antonio Chedraui Prom (MEX) recorded the only other double clear, in 54.33 seconds, riding Aymara Des Bergeries.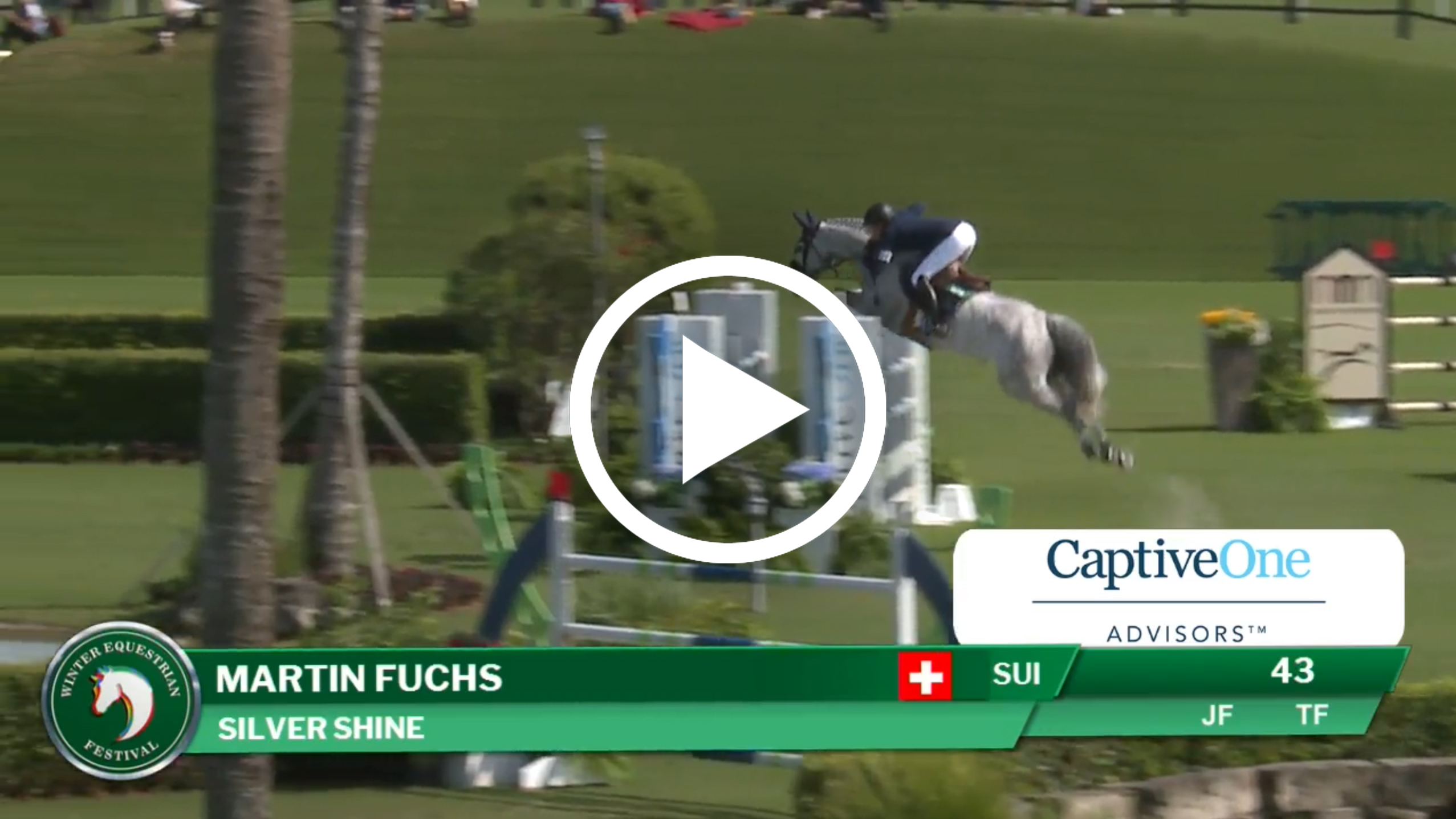 Fuchs, who is at WEF for the whole season before returning to his base near Zurich in Switzerland, said, "I had a good plan for this week. My grand prix horse Silver Shine only did the first day, then I didn't do the WEF qualifier yesterday on him and I did this class today so that he gets two more rounds before the grand prix [on Saturday]. He jumped fantastically in both rounds today, and Stalando did too."
Of Silver Shine, who he has been riding for a year, Fuchs added, "He's a sensitive, insecure horse, and I always have to give him a lot of confidence. He can be a bit shy and spooky, but he's very careful and always tries. He has a lot of ability and can jump all the big fences. He was good in Aachen, in Spruce and in Barcelona; he really likes the big rings."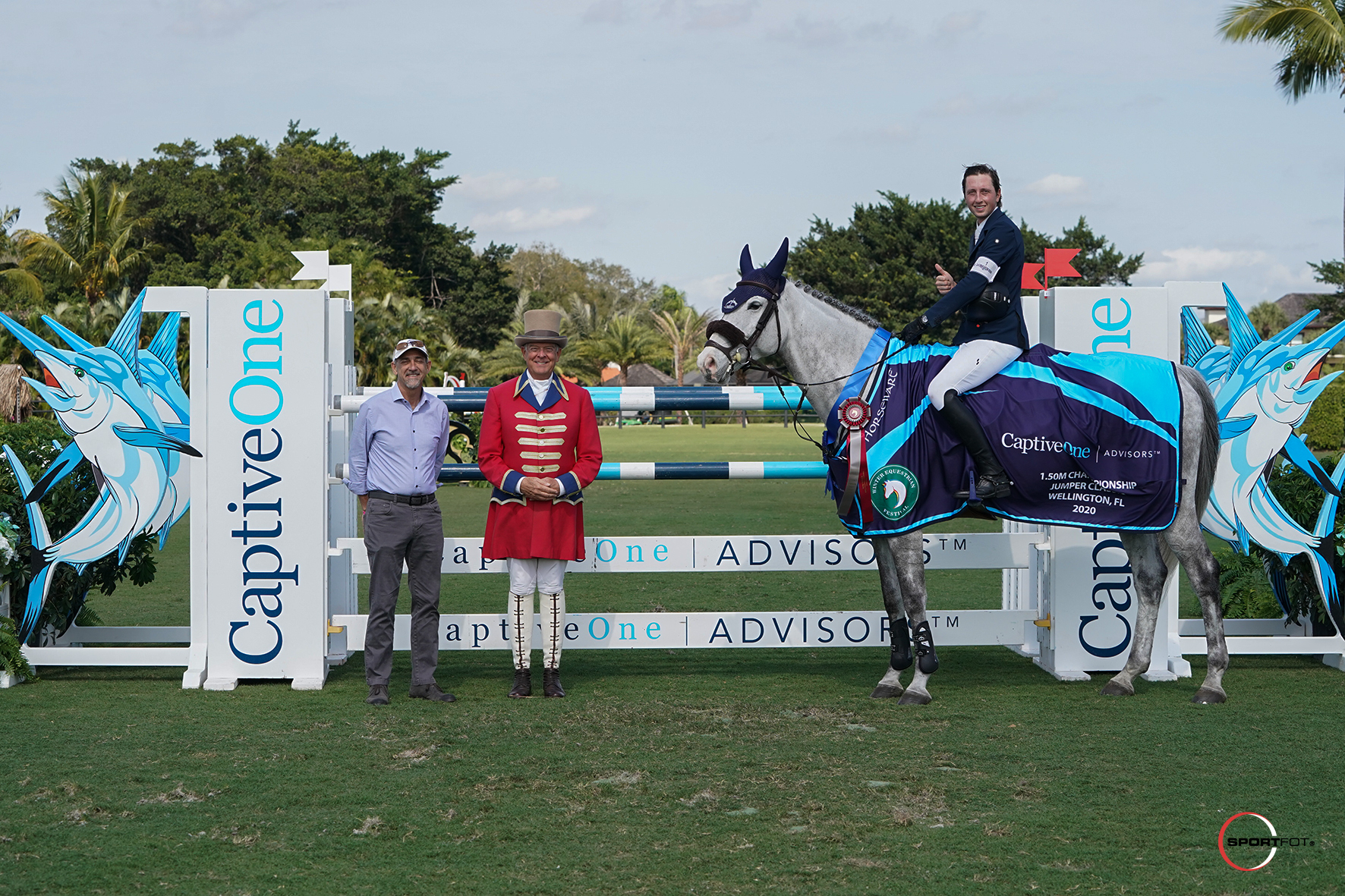 The Derby field at Equestrian Village is no exception, and 27-year-old Fuchs relished the chance to perform in this arena too. "I already jumped two classes on this field this week, and I really like riding in it," added Fuchs, who is visiting WEF for the fourth time, but only the second as a competitor. "The footing is perfect and the warm-up is insane – huge, with perfect footing – the best I've ever been on. You barely needs studs; it's fantastic, and it's my favorite place to ride here in WEF."
Second-placed horse Stalando, owned by Polishman Gospodarstwo Rolne Andrzej Oplatek, is a relatively new ride for Fuchs, and this was only their third show together. Fuchs aims to contest some of the four-star grand prix and five-star qualifiers this season, although the horse may be destined to be sold before the season is out.
Final Results $73,000 CaptiveOne Advisors 1.50m Classic CSI4*
1. SILVER SHINE: 2009 Oldenburg gelding by Califax x Balou du Rouet
MARTIN FUCHS (SUI), Willow Grace Farm: 0/0/46.74
2. STALANDO 2: 2008 Oldenburg gelding by Stakkatol x Lando
MARTIN FUCHS (SUI), Gospodarstwo Rolne Andrzej Oplatek: 0/0/47.06
3. CORALISSA: 2010 Holsteiner mare by Com Air x Corrado I
SAM WALKER (CAN), Marbill Hill Farm: 0/0/48.45
4. AYMARA DES BERGERIES: 2006 Belgian Sport Horse mare by Canturo x Cavalier Royale
JOSE ANTONIO CHEDRAUI PROM (MEX), Jose Antonio Chedraui Eguia: 0/0/54.33
5. ESSENAR CRIXUS: 2010 ISH gelding by Luidam x ARD VDL Douglas
JORDAN COYLE (IRL), Elan Farm: 0/4/45.17
6. HOCUS POCUS DE MUZE: 2007 Belgian Warmblood by Tinka's Boy x For Pleasure
HARRIE SMOLDERS (NED), Evergate Stable, LLC: 0/4/47.61
7. BABALOU 41: 2005 Oldenburg mare by Balou du Rouet x Silvio I
DARRAGH KENNY (IRL), Jack Snyder: 0/8/48.43
8. EXCELLENT B: 2009 KWPN gelding by Berlin x Heartbreaker
CIAN O'CONNOR (IRL), NW Stables, LP: 0/8/50.24
9. COCO BONGO: 2005 Rheinlander gelding by Caretino x Calido
ERIC LAMAZE (CAN), Artisan Farms, LLC: 0/9/62.67
10. CASSINI MIRAFLORES: 2008 Holsteiner gelding by Cassini II x Come On
LUIS LARRAZABAL (VEN), Juan Carlos Morsdadt: 0/19/64.86
11. QUIET EASY 4: 2004 Oldenburg gelding by Quidam's Rubin x Zapateado. BERTRAM ALLEN (IRL), Ballywalter Stables: 4/79.09
12. GRAFTON: 2006 Selle Français gelding by Calvaro x Vondeen
HYDE MOFFATT (CAN), Ariel Grange: 4/79.49
Ashland Team #2 Victorious in $25,000 Hermès Under 25 Team Event
Ashland Team #2 jumped to the top of the podium in the $25,000 Hermès Under 25 Grand Prix Series Team Event, which took center stage in the Global International Arena at Equestrian Village on Friday evening. The team made up of Helen Graves (USA), Austin Krawitt (CAN), Klas Kudlinski (GER), and Ty Simpson (USA), finished on the only eight-fault score of the night after two rounds of competition.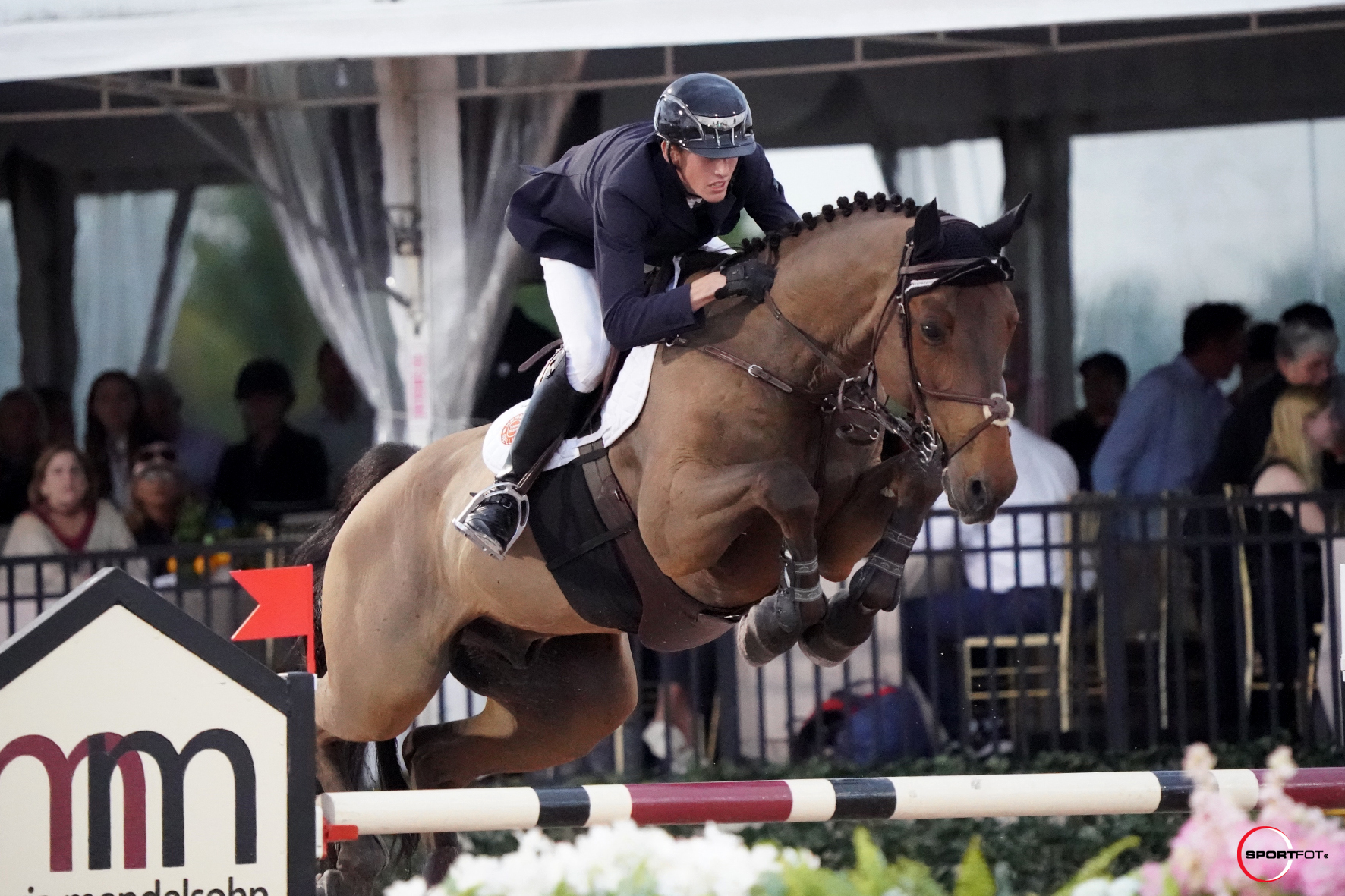 Kudlinski, 24, posted the only clear performance under the time allowed for his team before the second round was cut short by weather after only two rider rotations competed from the six teams that returned. He and Charles 82, a 10-year-old Holsteiner gelding (Cachas x Catoki) owned by BG Kudlinski u. Böge, led the team, while Graves, 20, also jumped clear in the second round. However, she and Kafka du Printemps, a 10-year-old Belgian Warmblood gelding (Nabab de Reve x Indoctro), put one time fault on the clock.
"This is the first time that I'm bringing my horses over to America, so it's the first time that I'm doing the Under 25," said Kudlinski, who pulled a single rail and picked up a time fault in the first round. "I had one down in the first round, but my horse jumped really, really well. It was obviously a rider mistake. The second round I was more on it, and you're not riding just for yourself, so you also have the pressure to take care of the other riders on your team. When you miss something, the whole team misses something, but it's a good experience."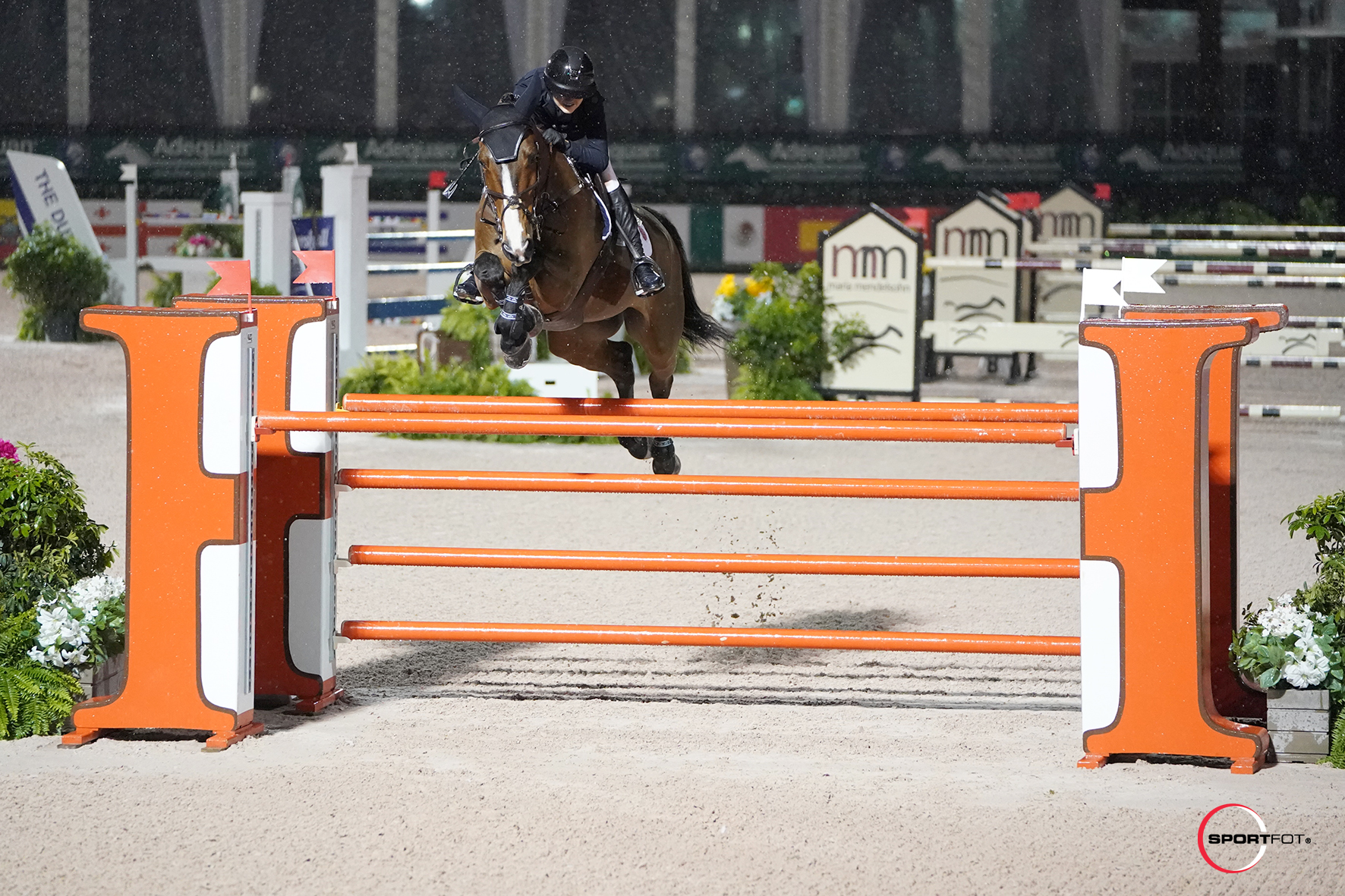 Graves, who hails from Nashville, TN, also finished on a tally of five in the opening round. "This is actually my first year doing [the Under 25] on this horse. He's really big and scopey, so I was kind of nervous with such a small ring. I thought our first rail was kind of unlucky in that first round, but he jumped really well. I'm really happy with him."
Ty Simpson, 18, of Thousand Oaks, CA, competing in his second Under 25 class ever, was clear over the opening course with a single time fault to help qualify his team for the second round.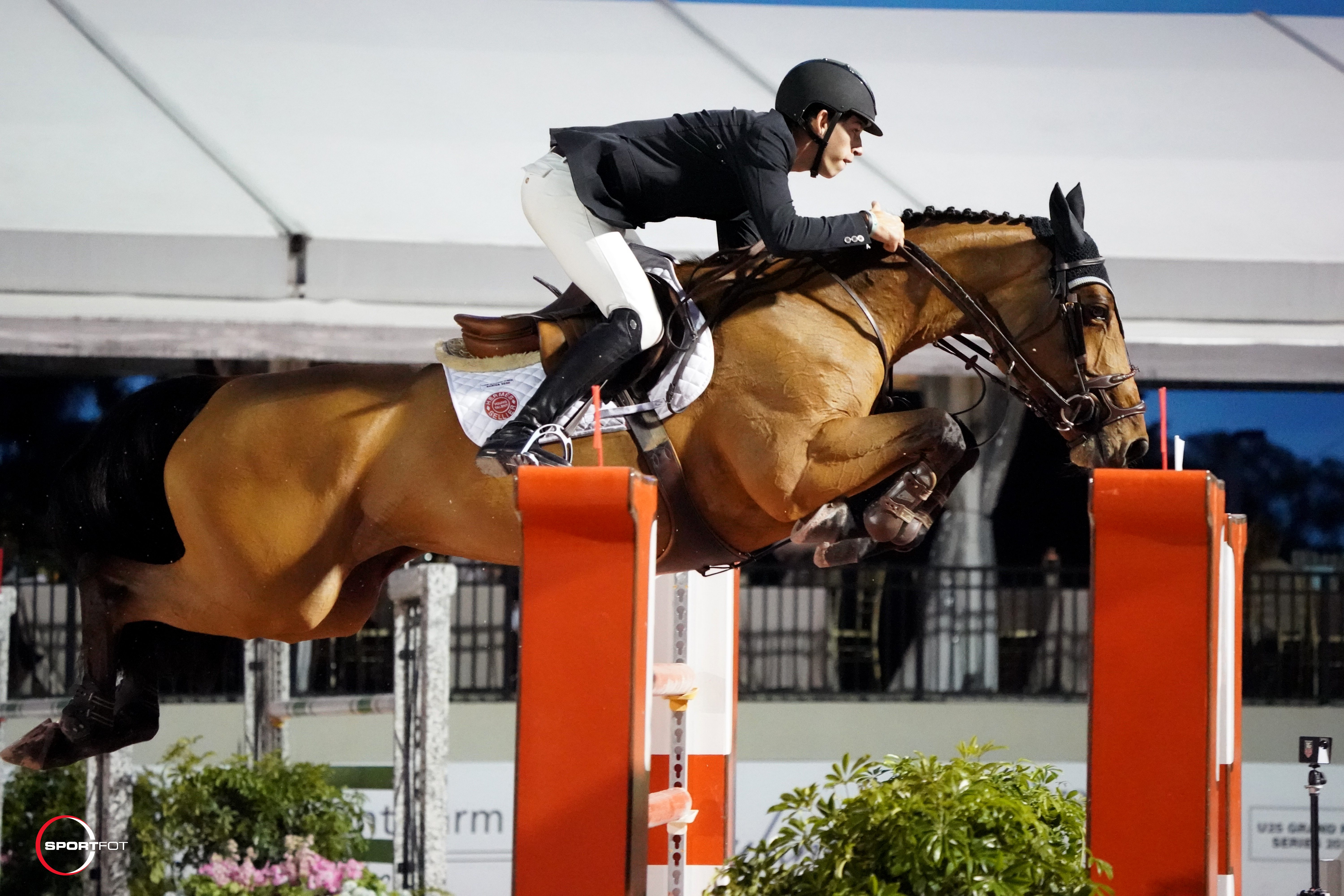 "So far, I love it," he said of his debut in the division with Quality Iris, a 10-year-old Irish Sport Horse mare he has had for a year. "My mare, she was fantastic. I would have just gone a little bit faster if I had to do it again. I love the team event. I think it's great practice for doing bigger stuff and being on the USA team."
Representing Canada on the Ashland Team # 2 that came together at the last minute before this week's competition, Austin Krawitt, 17, of Okotoks, AB, is also in the midst of his first year in the Under 25 ranks.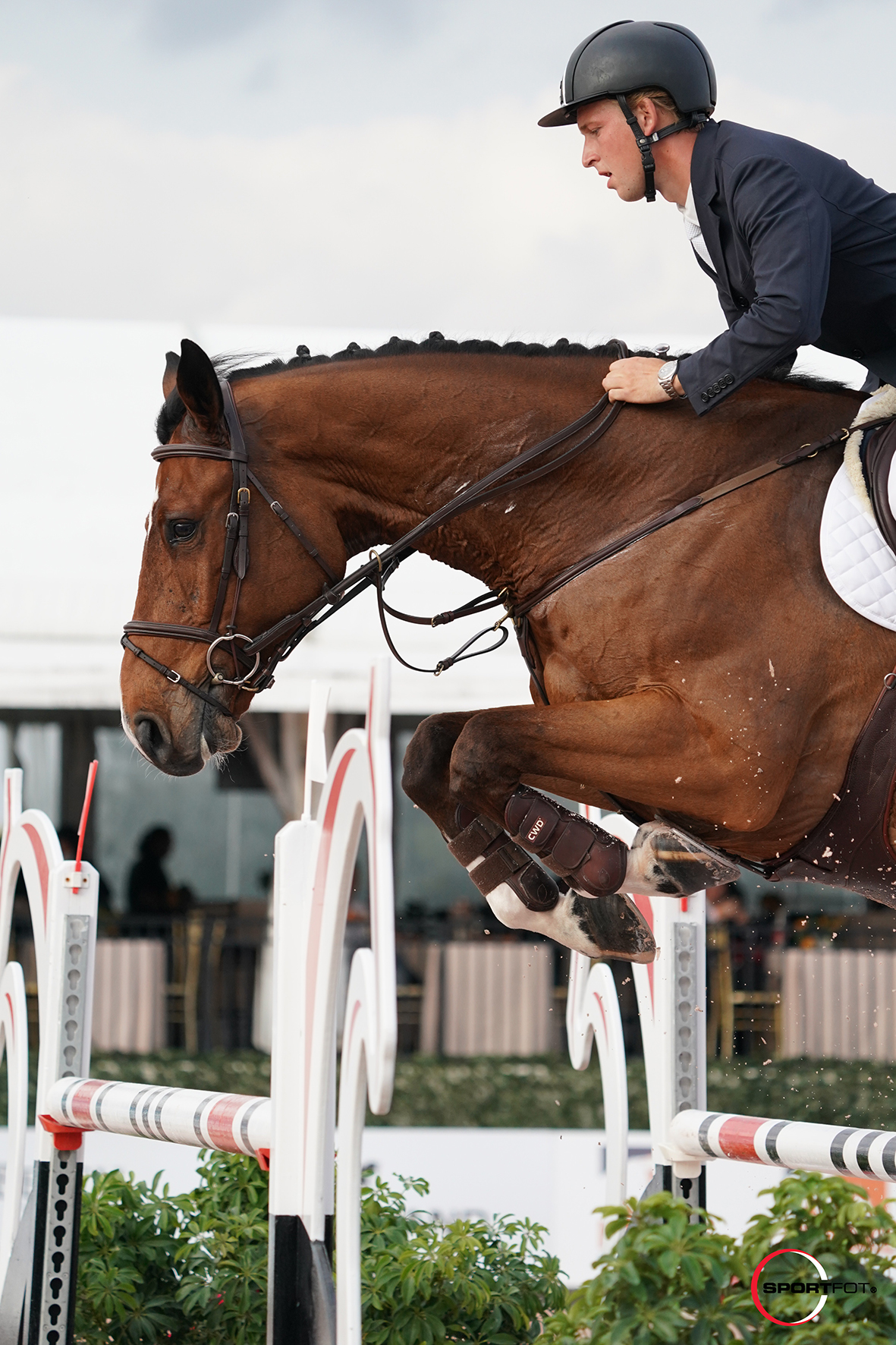 "My horse jumped super," he said of Sanjay, a 12-year-old Slovak Warmblood gelding (Canturo x Acord II) owned by A.E.S. Equestrian, Inc. "He really rose to the occasion. I was a little slow on time, just over the time allowed, but I was happy with the round. I think this is great preparation for Nations Cups, and I was able to get some experience with double rounds."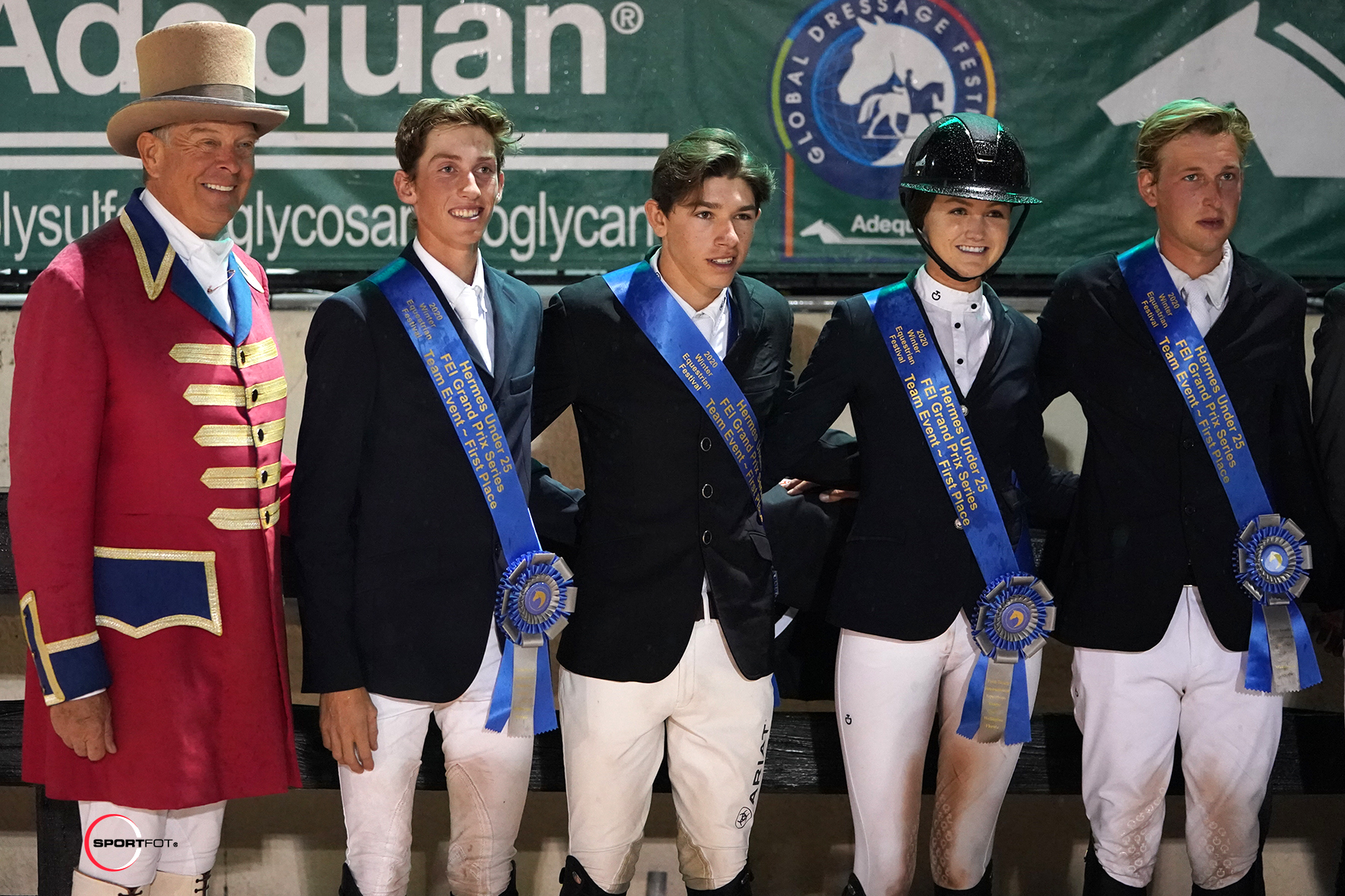 Ashland Team #2 topped their barnmates on Ashland Team #1 by a single point. Ending on a score of nine, Daisy Farish (USA) aboard Great White, Brian Moggre (USA) on Cayden de Coilly, Ransome Rombauer (USA) riding Ayade hero Z, and Spencer Smith (USA) in the irons of Princeton Z, claimed the runner-up position. Stephex & Friends rounded out the podium placings. The international team of Emilie Conter (BEL) riding Mufasa, Zoe Conter (BEL) on H-Cassino, Flore Giraud (FRA) and Ulisca du Touney, and Carlos Hank Guerreiro (MEX) aboard H5 Market Irminka finished with 13 total faults.
Jennifer Hannan and Mindful Win the $15,000 USHJA International Hunter Derby, Presented by CCTV Agent, for Second Year in a Row
Jennifer Hannan piloted Mindful to the top spot in the $15,000 USHJA International Hunter Derby Hunt & Go, presented by CCTV Agent, out of a field of 61 competitors. The pair scored a total of 360.5 points to win the class for the second consecutive year.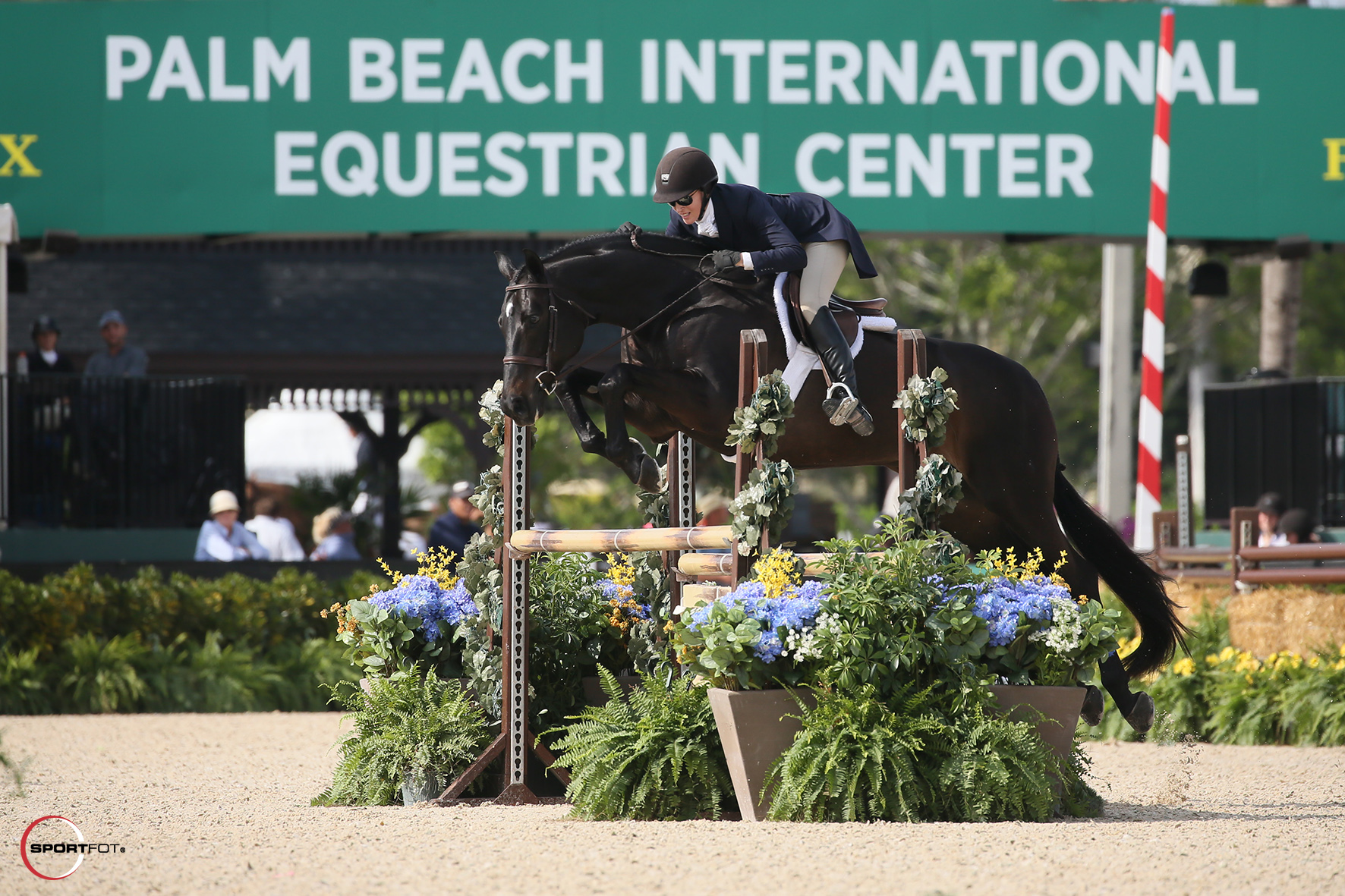 Hannan has been riding Mindful, a 16-year-old Hanoverian gelding by Graf Grannus and owned by Kensel, LLC, for three years. This was the pair's first week back showing after a ten-month break. "He's a winner. He goes in every time to win," Hannan said.
The class was a hunt and go format, with the first eight jumps of the course being the classic round and the last six jumps being the handy round. The course included one trot fence and offered four high options.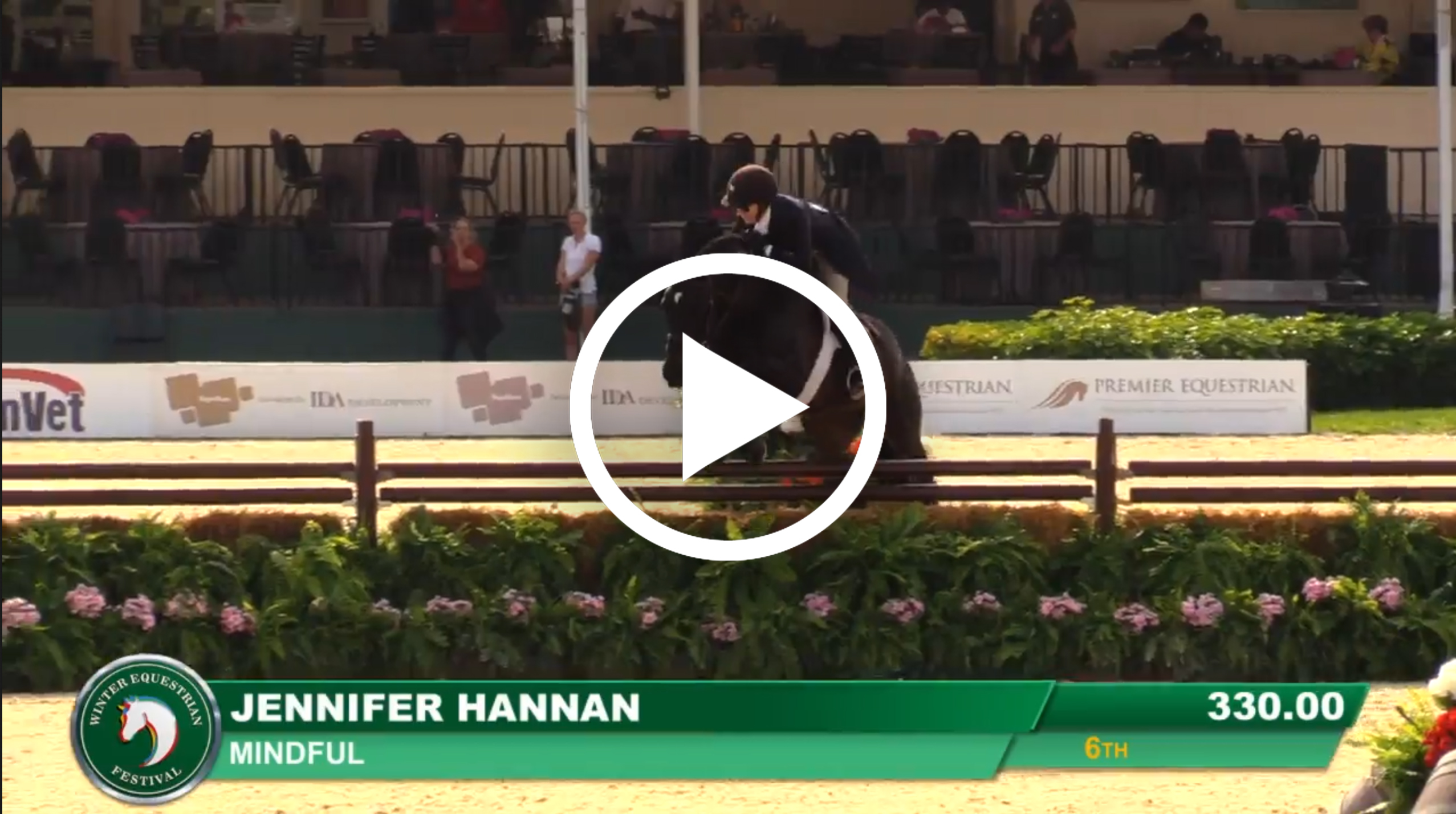 Hannan, who had four rides in the class, enjoyed the format and thought it gave her horses nice places to show off. Mindful, the 16 year old gelding, was Hannan's second ride and the duo was able to keep the lead for the remaining 38 trips. "I loosened up as the course went on. Once I was past the first high option I was quite happy with him," Hannan commented of her round with Mindful.
The pair will return to the ring during World Champion Hunter Rider (WCHR) competition in week six, as well as in the two remaining USHJA International Hunter Derbies at WEF. Hannan also plans on showing her own horse, who finished third in the class, Olympic Fire, with the same schedule.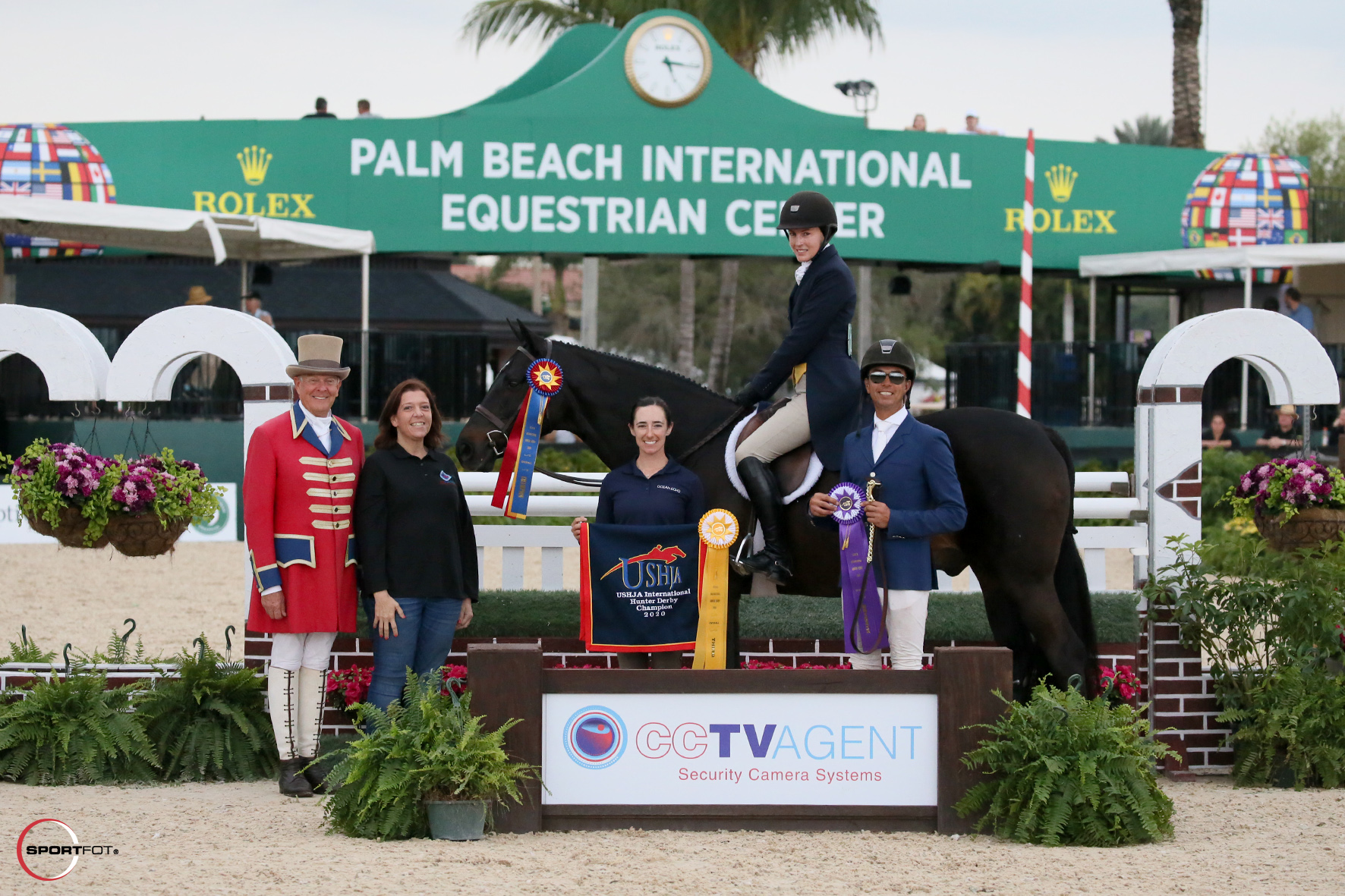 Second place honors went to Samantha Schaefer, of Westminster, MD, and Trademark. Schaefer rode Trademark, owned by Take 3, LLC to a total score of 351 points.
Hunter competition will continue on Saturday with the crowning of the Small Junior Hunter 15 and Under champion in the Rost Arena.
Final Results: $15,000 USHJA International Hunter Derby, Presented by CCTV Agent
1 MINDFUL, JENNIFER HANNAN, KENSEL LLC: 360.50
2 TRADEMARK, SAMANTHA SCHAEFER, TAKE 3 LLC: 351
3 OLYMPIC FIRE, JENNIFER HANNAN, JENNIFER HANNAN:350.15
4 CARENTO, ELIZABETH TOWELL BOYD, SHERRI CRAWFORD:349.6
5 COMMANDER, HANNAH BROWN, GRETA KROEGER: 346.55
6 AVATAR Z, VICTORIA COLVIN, WILLIAM LYLES: 346.5
7 BEST REGARDS, JENNIFER HANNAN, PATRICIA FULCHINO: 345
8 BELIEVE, HANNAH ISOP, VICTORIA HART: 345
9 CLEMENS, ELIZABETH TOWELL BOYD, FINALLY FARM INC. AND WESTERLY FARM: 344.15
10 OCEAN ROAD, KERI KAMPSEN, KERI KAMPSEN AND LEXY REED: 341.8
11 MERCY ME, JIMMY TORANO, DEREK PETERSEN AND DONALD STEWART: 341.4
12 POKER FACE, JENNIFER BLISS, HARRIS HILL FARM LLC: 340.75
For full results, visit www.PBIEC.com.
Photo credit: Photos © Sportfot, official photographer of the Winter Equestrian Festival. These photos may be used only in relation to this press release and must include photo credit.