For Immediate Release 
Wellington, FL – November 6, 2022 – The International Arena at Wellington International welcomed horse-and-rider combinations back for jumper competition during the ESP Fall Finale, the third-to-last week of the ESP Fall Series. Held on Sunday as the showcase of the week, the $25,000 Wellington National Golf Club Grand Prix featured 23 entries representing an international field of 11 nations. Finishing with two horses in the top six, Scott Keach (AUS) was the big winner of the day, leading the class aboard Noble De La Chapelle, owned by Southern Cross Equestrian LLC.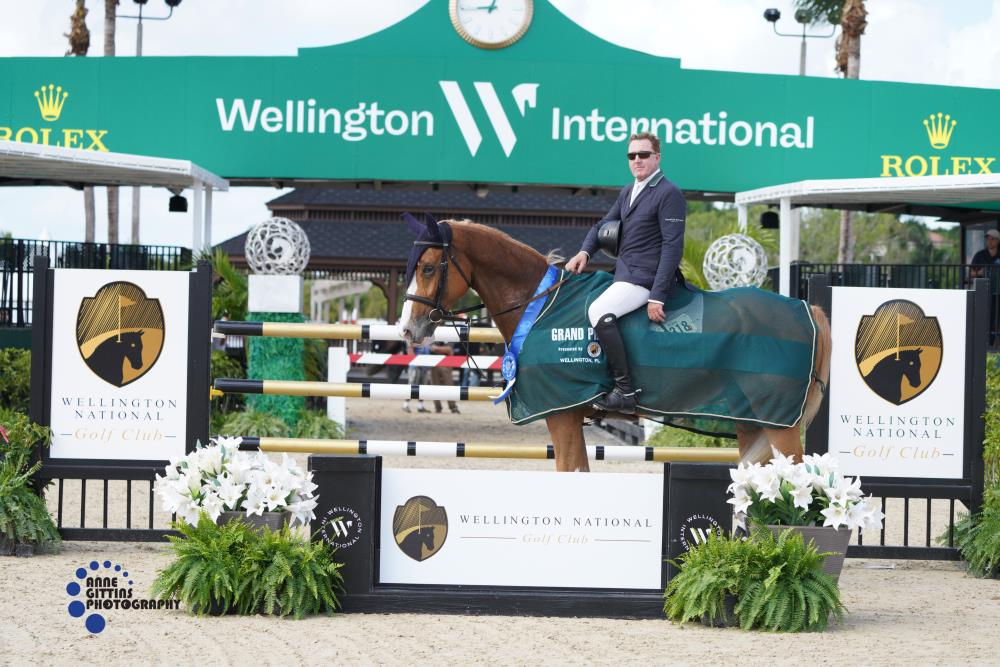 "We bought him as a six-year-old. He is by For Passion D'Ive Z so his grandfather is For Pleasure. He is very true to the [Belgian Warmblood] breed, and as a nine-year-old now he is really laying a lot this year," remarked Keach of his winning mount. "I was hoping that he would turn out to have a lot of scope, and I think it is starting to happen. If it keeps going this way then hopefully next year he will be a great horse. Maybe FEI next year." 
Course designer Andy Christiansen (ECU) put together a 16-effort track for the occasion, which saw eight pairs clear all the fences within the time-allowed during the first round to qualify for the jump-off. As the second-to-last to jump the course in the jump-off, Keach and Noble De La Chapelle were up against a leading time of 36.77 seconds, laid down by Gemma Paternoster (GBR) on Sher-al Farm Inc's Ibalius SMH. Wasting no time around the pattern, the Australian duo managed to slice off over a second from the frontrunners' time, crossing the finish line without faults in 35.40 seconds to jump to first place. When a rail came down for the final entry, the win was secured for Keach and Noble De La Chapelle.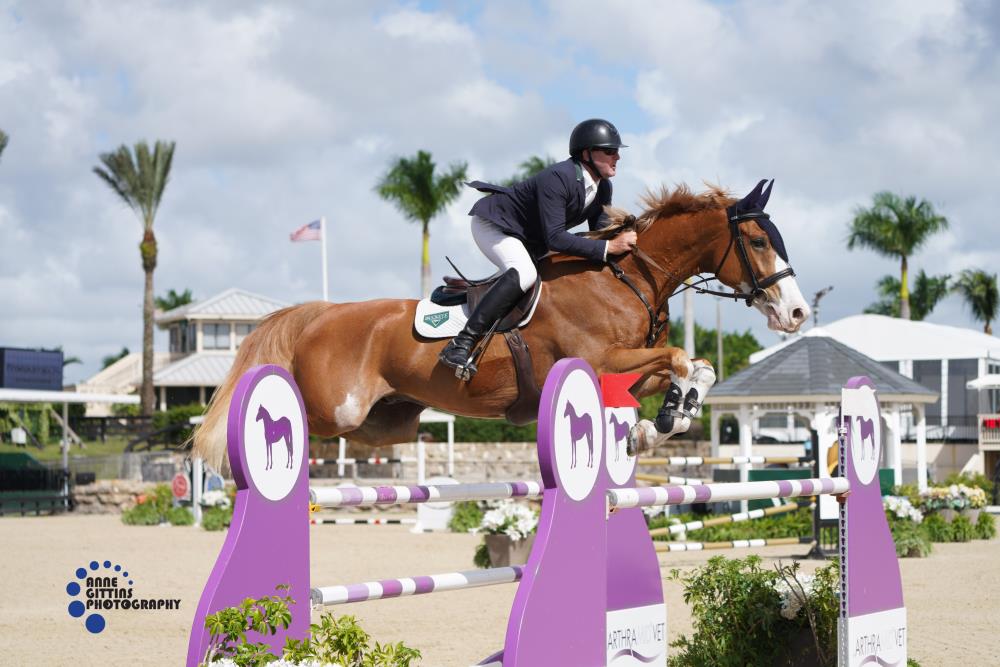 "I think the courses were spot-on, and the results were good. We got the right number of clean rounds in the jump-off. The course was fair to the horses yet still had to be ridden. For my young horse, it was very good on my other eight-year-old; it was tough enough but also he finished well. I think the course was just right," said Keach. 
In response to the new stables at Wellington International, Keach stated, "The new barns are already awesome. I think everyone is excited about the improvements! It's a win for everyone." 
Click above to watch the winning jump-off ride, presented by Assets Risk Management!
Paternoster and Ibalius SMH finished in the runner-up position, and Angela Covert (CAN) claimed third place overall with her own Hollywood de Rase Z in a penalty-free time of 37 seconds flat. Keach also finished in sixth place with Cencorinue PS, owned by Kandor Farm LLC, as the final double-clear pair of the class. 
For the full results of the $25,000 Wellington National Golf Club Grand Prix, please click HERE.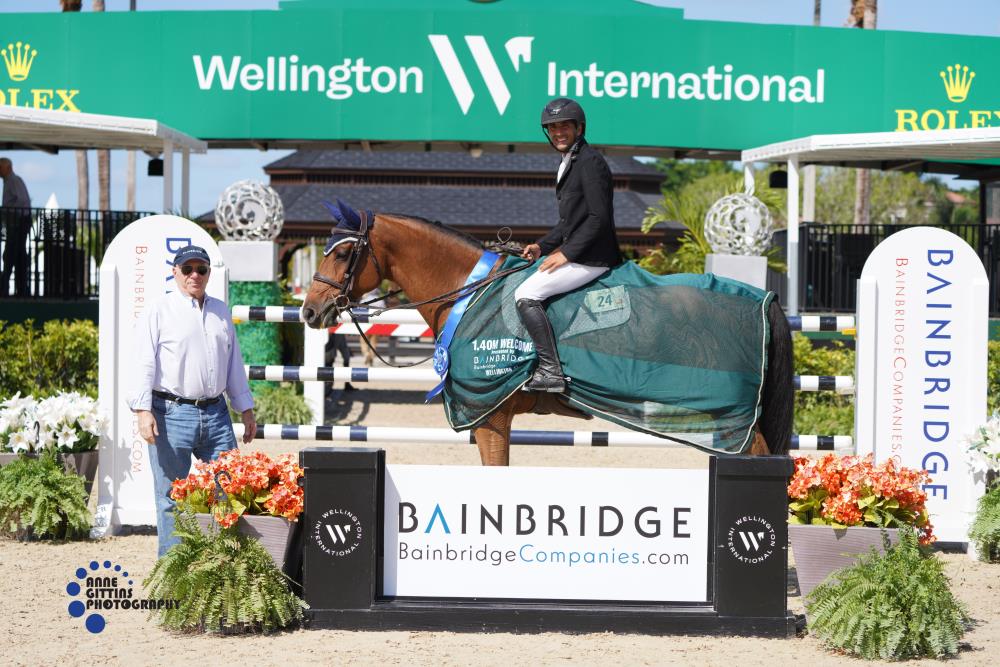 Friday was the first day that horses and riders were able to compete in the International Arena, and the ring showcased the $10,000 Bainbridge Companies 1.40m Open Stake. A diverse field of 24 pairs competed over the 15-effort course, with Jad Dana (LEB) and After Eight, owned by Springhill Farm 1850 LLC, jumping to the top of the standings by a second-and-half. The duo topped the jump-off of eight partnerships with a time of 37.59 seconds as the quickest of four double-clear entries. Vanessa Hood (USA) and Take Two LLC's Lou Lou VLS earned second place in 38.99 seconds, followed by Kevin Mealiff (IRL) aboard Oakland Ventures LLC's David Guetta after crossing the finish line in 39.93 seconds.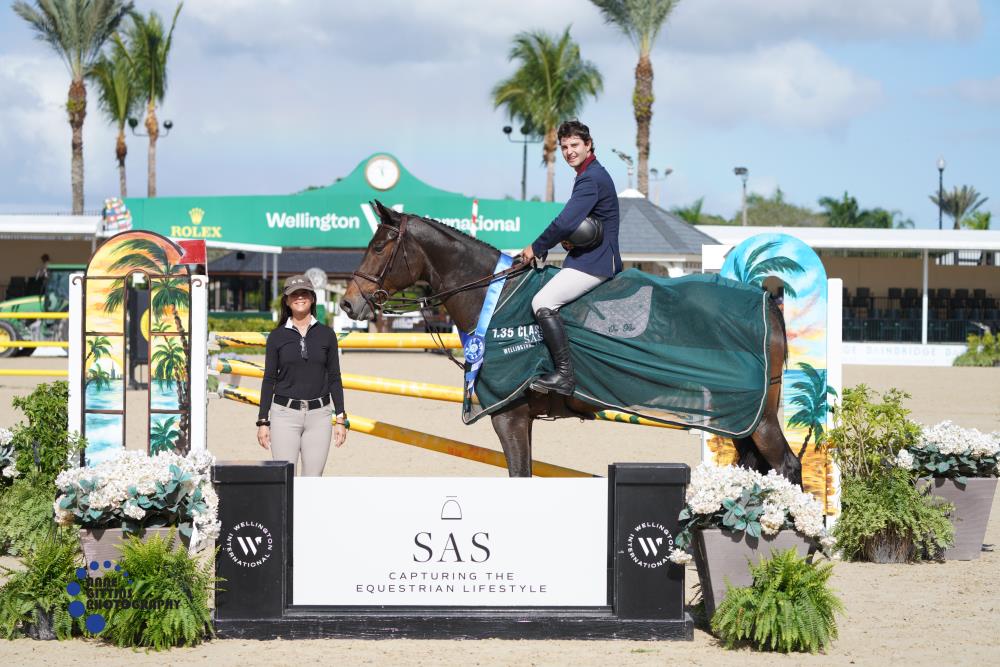 Luis Fernando Larrazabal (VEN) and Leeann Ablin's Baroness were successful in Saturday's $5,000 SAS Equestrian 1.35m Open Stake, besting 21 other teams to claim the lion's share of the prize money. The winning pair's double-clear jump-off time was 33.90 seconds, which edged ahead of second-place finalists Dylan Daly (IRL) aboard Eye Candy Jupers' Spitfire with a fault-free time of 34.11 seconds. Senan Hayes (USA) and Corlencia BC, owned by Windsor Show Stables, claimed the final podium spot without penalties in 35.94 seconds.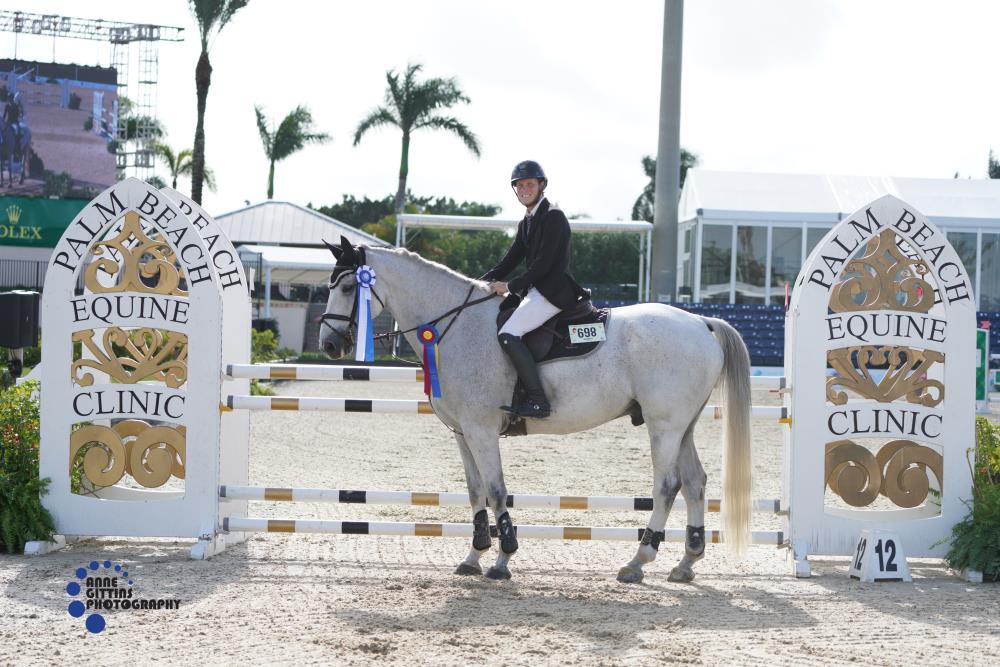 In the $2,500 Medium Amateur/Junior Jumper Classic presented by Palm Beach Equine Clinic, three pairs made it to the jump-off, and all three finished the class without faults, leaving the final rankings purely up to time. Crossing the timers way ahead of the other contenders with a final time of 33.83 seconds, John Angus (USA) and Sigma Stables LLC's Best of L'Herbage captured victory. Clotilde Lewis (PAN) and her own Ever Star Du Cadran rode to second place in 38.21 seconds, trailed by third-place finishers Sydney Levy (JAM) on her own Dreamin Blue in 38.93 seconds. 
Sunday's action concluded the ESP Fall Finale, but competition will continue at Wellington International for two more weeks of the Fall Series ahead of the start of the Holiday Series. ESP November will take place from November 10-13, followed by the ESP Pre-Charity CSI3* show from November 16-20, 2022. 
To view the prize list for the 2022 ESP Fall Series, please click HERE. 
This press release content is published by ©Equestrian Sport Productions. This press release may only be repurposed by media outlets if appropriate credit is given in writing to the original publisher. 
Photo credit ©Anne Gittins Photography. These photos may only be used once in relation to this press release with proper credit.