Wellington, FL – December 14, 2022 – The $25,000 Resilient Fitness National Grand Prix took place on Wednesday, December 14, the final day of the Holiday Festival Show at Wellington International. Twenty contestants competed for the lion's share of the prize money over the course designed by Mauricio Garcia Ballesteros (PUR). After a seven-horse jump-off, the USA's Sarah Scheiring and Anibale De Hus took their place in the winner's circle after clearing the jump-off in the fastest time.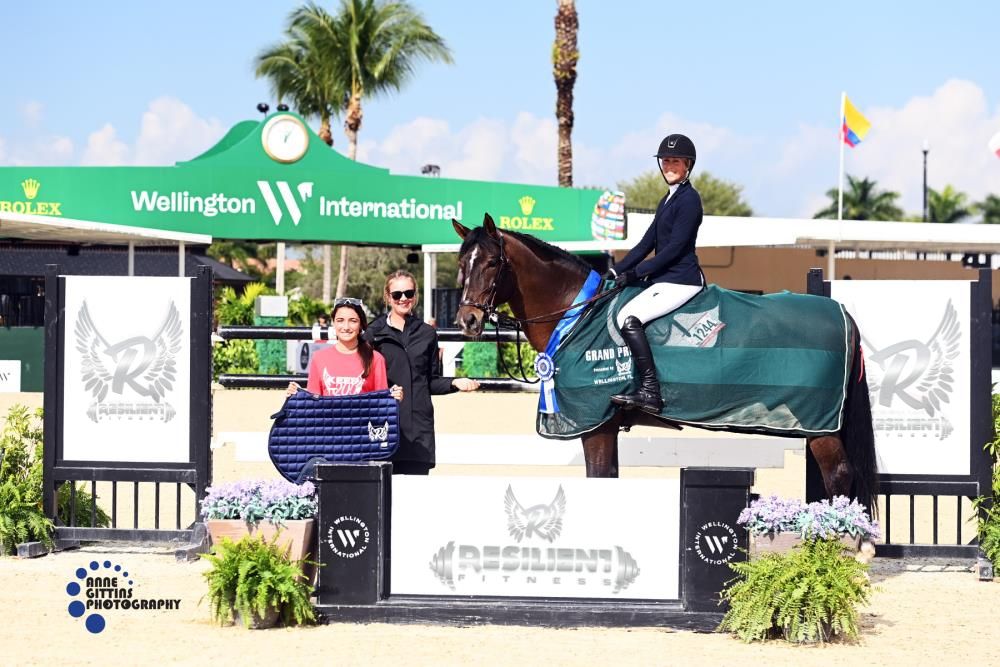 "Anibale is a twelve-year-old stallion, with lots of personality. He's truly the kindest animal in the world, he will try his heart out for all of his people," said Shering. "I got lucky in the first round because I was quite slow, but I was quite happy with it. In terms of the course, I thought it was really well done. It didn't seem so technical when I walked it, but it definitely had some tricks throughout, which I think is the mark of a good course designer," commented Scheiring.
Ballesteros set an opening track of thirteen obstacles, followed by a seven-obstacle jump-off. Scheiring was the first of her competitors to perform a clear first-round, as well as the pathfinder for the jump-off. It was crucial to set a competitive pace in the second-round, with a time-allowed of 52 seconds.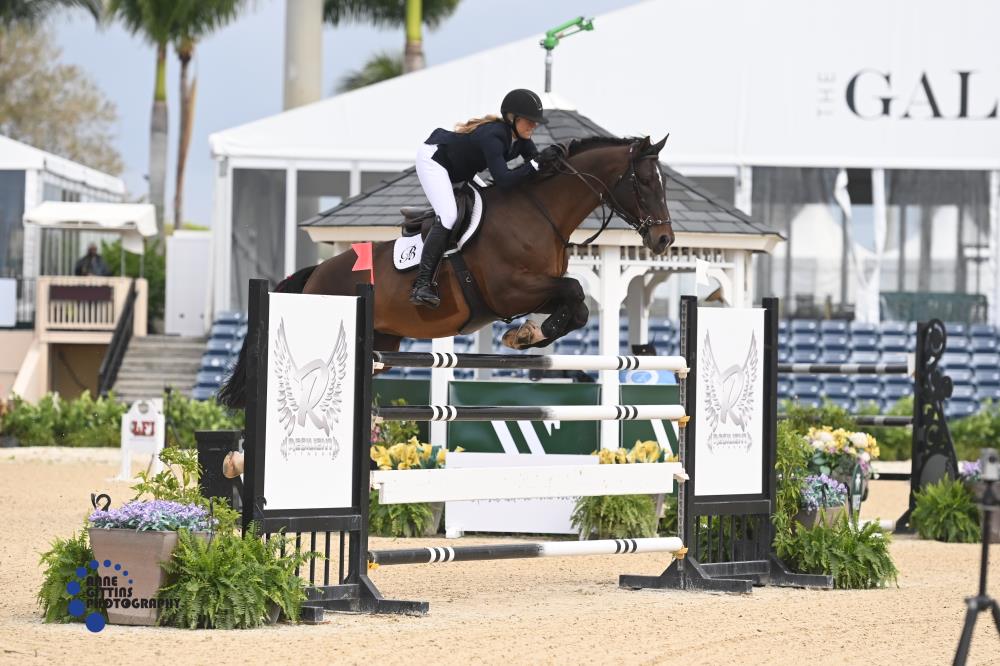 "I was the first to go in the jump-off and wanted to see what Anibale could do in terms of picking up speed," explained Scheiring. "I didn't think I was super-fast, specifically on this horse, but he was right there with me throughout the turns and kept a good pace. He built confidence over every jump."
With a time of 39.695 seconds Scheiring and Anibale De Hus took the win. Taking the second spot was Vaness Hood (USA) and Lou Lou VLS, owned by Take Two LLC, with a clear jump-off time of 40.022 seconds. Completing the podium was Blythe Karolyi (USA) and Venitienne, owned by Karolyi Showjumping Inc, with a double-clear time of 41.064 seconds.
Scheiring plans on returning for the WEF season, and is hopeful to bring home more wins with Anibale, "This class is the last one that I will jump with him pre-circuit, we will bring him out again for premiere week. The plan is to do some three-star and four-star and maybe aim for something a little bigger towards the end of season!"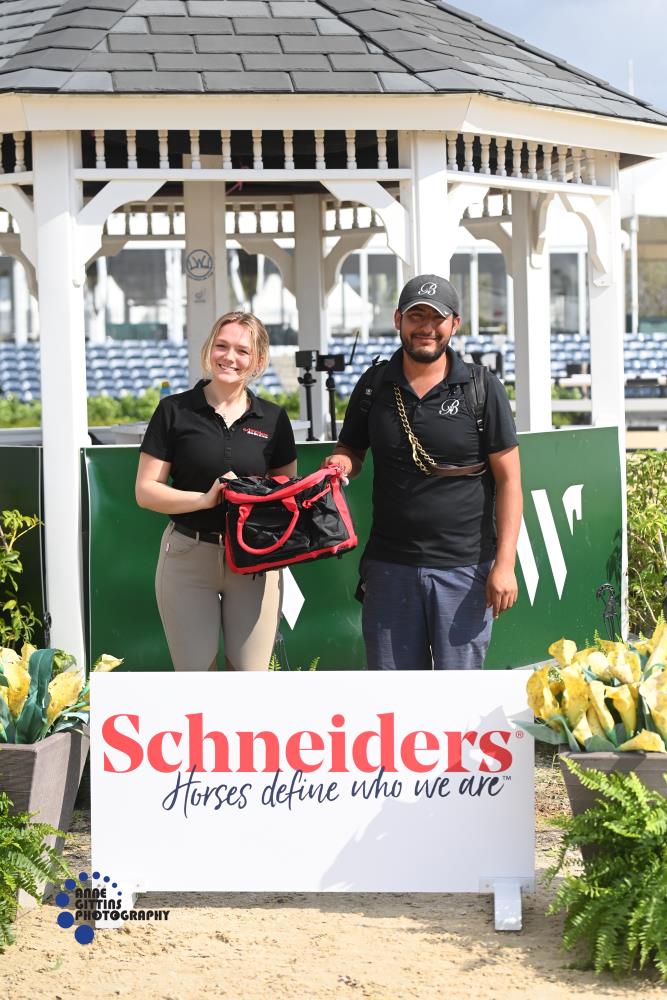 Following the class, the Schneiders Groom Award was presented to David Reyes, as the groom of the winning Grand Prix horse. As part of the recognition, Reyes was presented with a bag of high-quality grooming supplies courtesy of Schneiders.
For full results of the $25,000 Resilient Fitness National Grand Prix, please click HERE.
Competition kicked off on Monday for an early start to the week's competition. Five horse-and-rider combinations competed in the Bainbridge Companies 1.40m Open Jumper Stake, with none producing fault-free rounds. Taking the lead was Caroline Drummond (BRA) with her own Joules VD Hooghoeve with a two-fault first-round time of 84.252 seconds. In second was Diego Perez Bilbao (ESP) and Mystic Lidenhof, owned by Over Fences Farm LLC, with a first-round time of 85.163 seconds and three time faults. Taking third was Esme McCarthy (USA) and Cillow, owned by Wolver Hollow, with a score of five faults and a time of 87.827 seconds.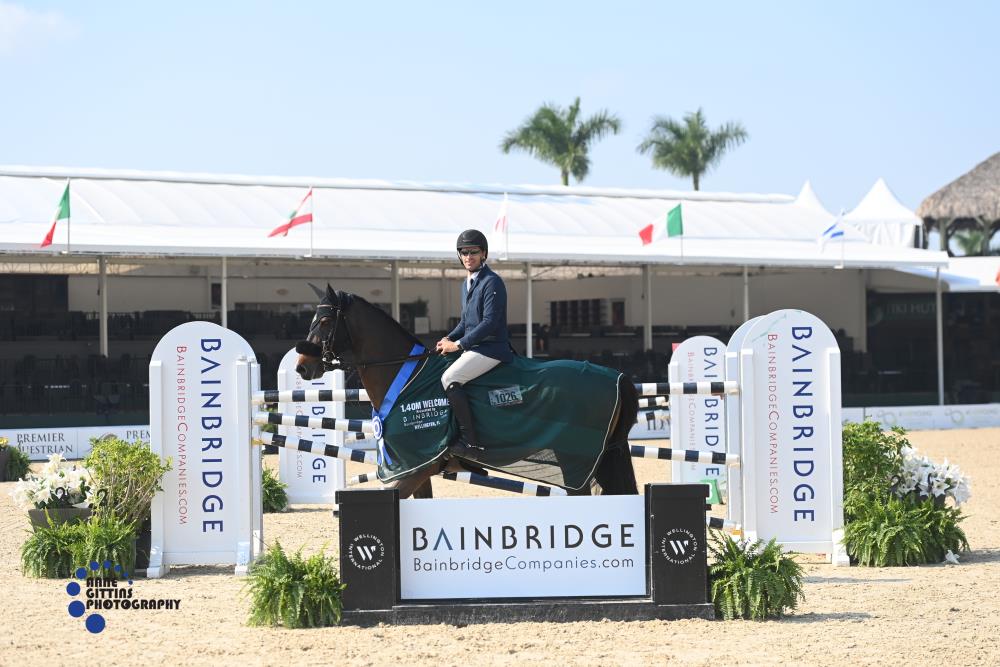 The $5,000 IDA Development 1.35m Open Jumper Stake took place on Tuesday with fourteen riders completing the track, and eleven of them moving on to the jump-off. The winning spot was taken by Abigail McArdle (USA) and her own Olympia Van Het Eikenhof, completing the jump-off fault-free in 34.051 seconds. Following in second was Tony Cadet (FRA) and Festnoz De Vert, owned by Shore Acres Farm LLC, with a double-clear time of 34.246 seconds. Cadet also took the third spot with Shore Acres Farm LLC's All Star Del Cabalero. The pair completed the jump-off with in a clear time of 35.893 seconds.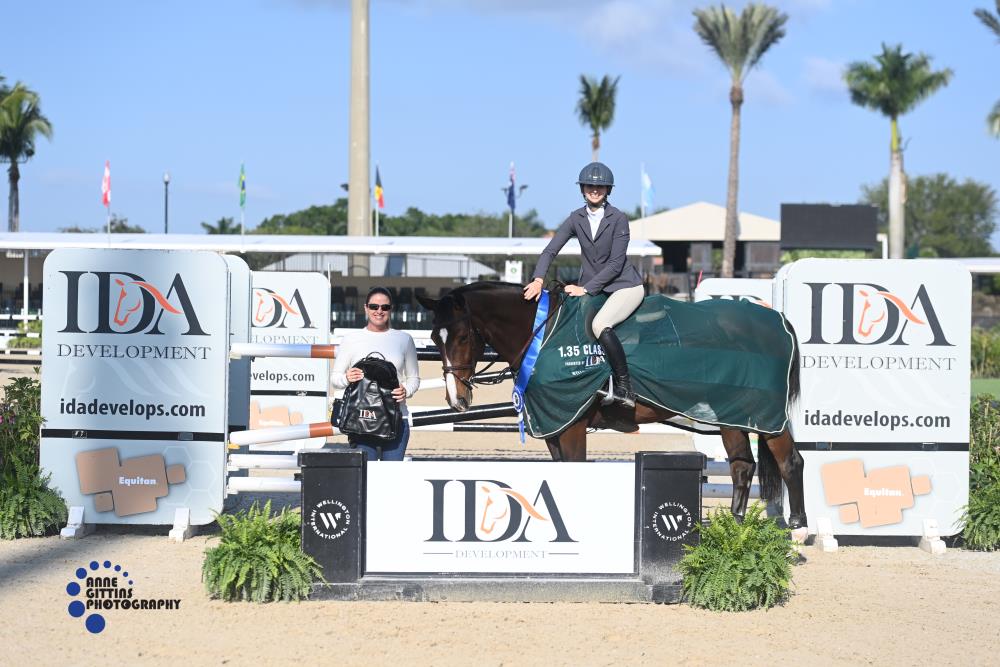 Competition will continue with the ESP Holiday Festival II Show from Thursday, December 15, to Sunday, December 28. The Holiday Festival II show will offer Grand Prix riders a final chance to compete under the lights ahead of the 2023 Winter Equestrian Festival with the $50,000 Zen Elite Grand Prix.
To view the prize list for the 2022 ESP Holiday Series presented by Arthramid®Vet, please click HERE.
This press release content is published by ©Equestrian Sport Productions. This press release may only be repurposed by media outlets if appropriate credit is given in writing to the original publisher.
Photo credit ©Anne Gittins Photography. These photos may only be used once in relation to this press release with proper credit.