Welcome back to our Rider Spotlight series! We caught up with Wellington native, Tanner Korotkin, who's a familiar face on the podium at Wellington International. Growing up surrounded by equestrians, Tanner found his love for the sport in his middle-school years and has been hooked ever since. Tanner's father, Alan Korotkin, is a professional equestrian and owner of Castlewood Farm right here in Wellington. Tanner recognizes all the opportunities his family has given him over the years but knows the passion he has for the sport is all his own. Over the past few weeks, Tanner has brought home several wins with Quinn 33, owned by Eickendorf Horses, including the Spy Coast & Sweet Oak Farms Grand Prix under the lights during the 72nd Annual Charity Horse Show, and last Friday's FEI Score At the Top 1.45m speed class. Korotkin plans to continue his winning streak with Quinn alongside the rest of his horses as the WEF 2023 quickly approaches. Keep reading to find out how Tanner became his own success over the years and the advice he has for aspiring professionals!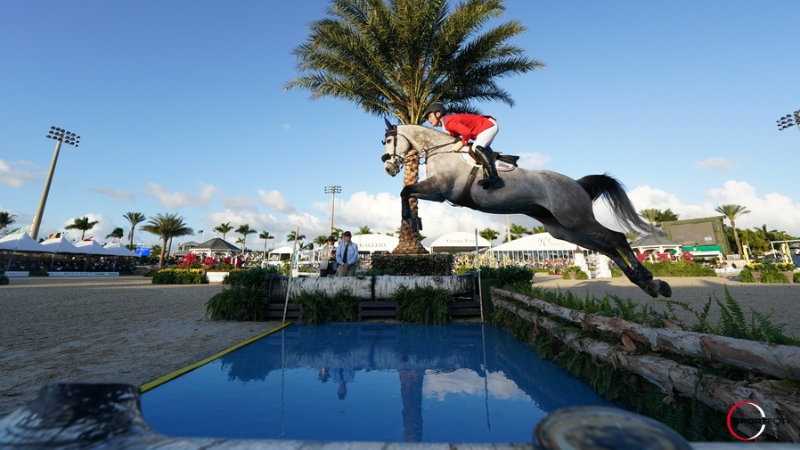 What has it been like growing up in a family involved with horses?  
I've grown up in a family where pretty much everyone is involved with horses. My dad is a professional and I even have close friends who have ridden throughout my entire life. Training-wise, from day one you get a very good standpoint when it's in your own backyard. My dad has always guided me and he set up a lot of opportunities for me when I was younger. However, I didn't get into the sport until I was about 11 years old. My family being involved in the sport definitely played a part, but my love for the sport came on its own. Needless to say, it definitely makes it easier when your entire family knows what they're doing in this industry.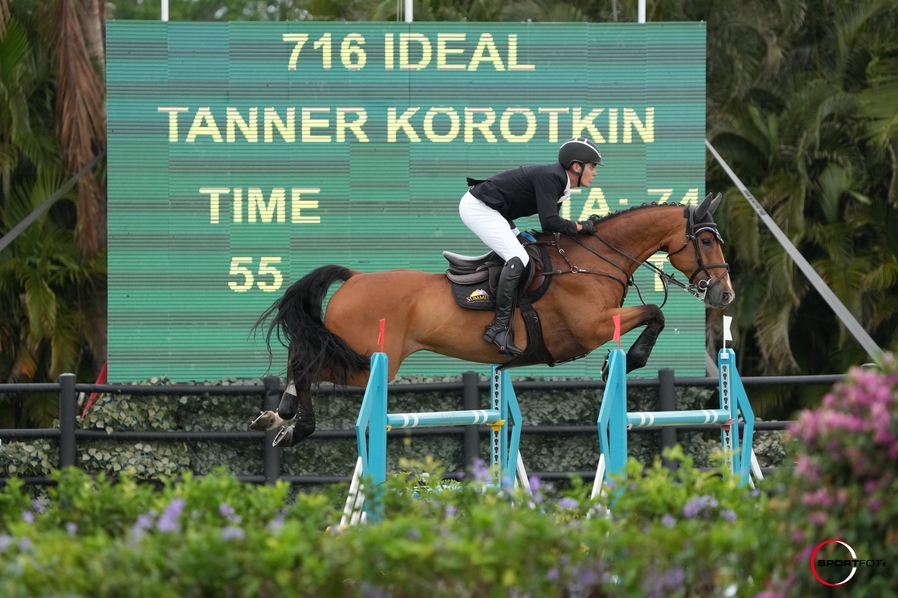 How has your success in the pre-season so far set you up for WEF 2023?  
I'm very excited for WEF to fully kick off. Winning classes is great but every week is a new week. My team and I are feeling very confident going into the season, but as I said, every week is a new week and I just have to keep up the work and keep on rolling! 
What is it like working with multiple horses? How do you prepare yourself to compete with so many horses?  
Well, the main thing with multiple horses is the need to adapt to each one's style. When I first get a new ride, I do my best to learn as much about them as possible, in and out of the saddle. Then the rest is getting to know each horse's strengths and weaknesses when competing. Once I've gotten to know them well enough, I really make sure I think about what I need to do to ensure the best possible result per horse, then it all sort of starts to become muscle memory in a way, you get off of one and onto the next, and you're just very used to the feel of them, and it all just starts to click.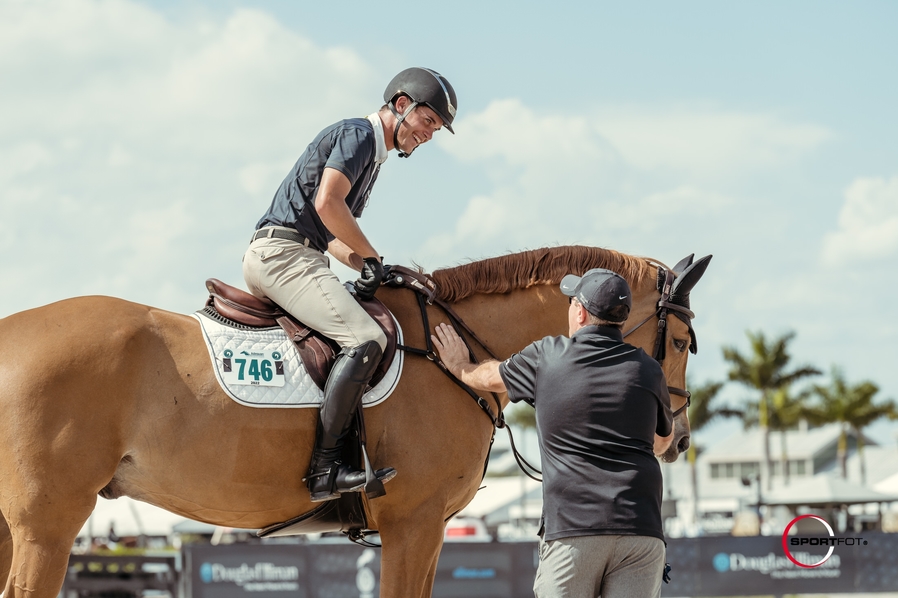 What would you tell people who would like to be in your position?  
My main piece of advice is to keep a cool head because this is a mental sport. When you come to a show like this or any other big show in the world and every horse is good, every rider is good, you have to keep your plan, and follow your plan. If your plan means you end up taking fifth place that's okay. If you keep going, the wins will come.  
Thank you, Tanner! Stay tuned for more Rider Spotlights to come as the WEF 2023 approaches!