Shawn Casady, one of the equestrian world's up-and-coming riders, began his career with the pony divisions before moving up the ranks to the FEI Grand Prix level. Now at the age of 23, Casady has found himself in the top three rankings of several prestigious classes.
This past May, he was third in the $25,000 Smart Pak Grand Prix in Saugerties, NY and then he claimed the win in the $50,000 Horseware Ireland Grand Prix during week two of the HITS Summer Series. Most recently, Casady was second in the $130,000 Greenville-Spartanburg International Airport Grand Prix CSI 3* at the Tryon International Equestrian Center.
We caught up with Casady to hear what he is most excited about for the 2018 season and a few of his favorite things around the show grounds.
Q: How long have you been coming to Wellington?
A: I started showing in Florida back in 2007, so about ten years now. I started on the ponies and I rode all kinds of ponies.
Q: What is one of your favorite memories from showing in Wellington?
A: Thats a tough question. I have a lot of good memories! You are always on the road and all over the place, so Florida is where everyone ends up and it feels a little bit more like home.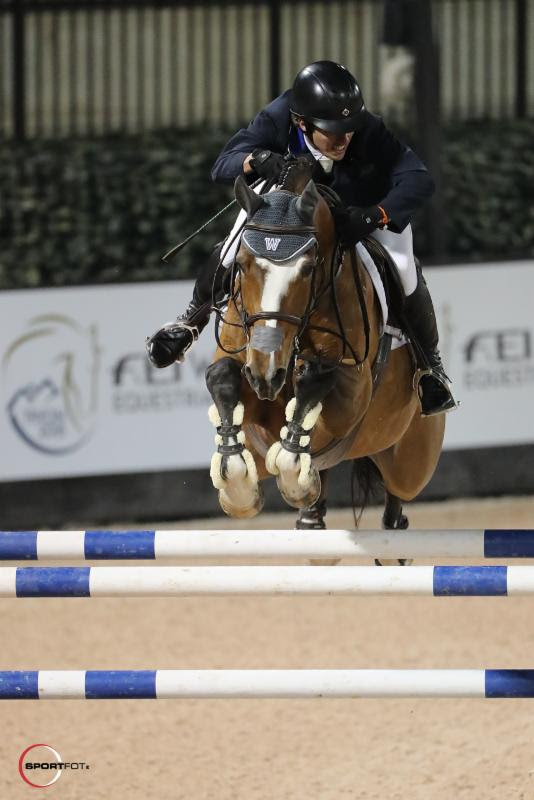 Q: What is your favorite restaurant on-site?
A: On the show grounds, I would have to give a shout out to Coliano's pizza! It is the best pizza at the show and they're a friendly staff. But my biggest draw is the drink selection. They have the largest drink selection of anyone at the horse show and when you are hot, have been riding all day, and are sweating, you know you are going to be satisfied there.
Q: When do you go to Wellington for the winter circuit?
A: I actually just got down here. We are resting the horses right now before the circuit starts up. We are letting them relax and hang out before everything gets going.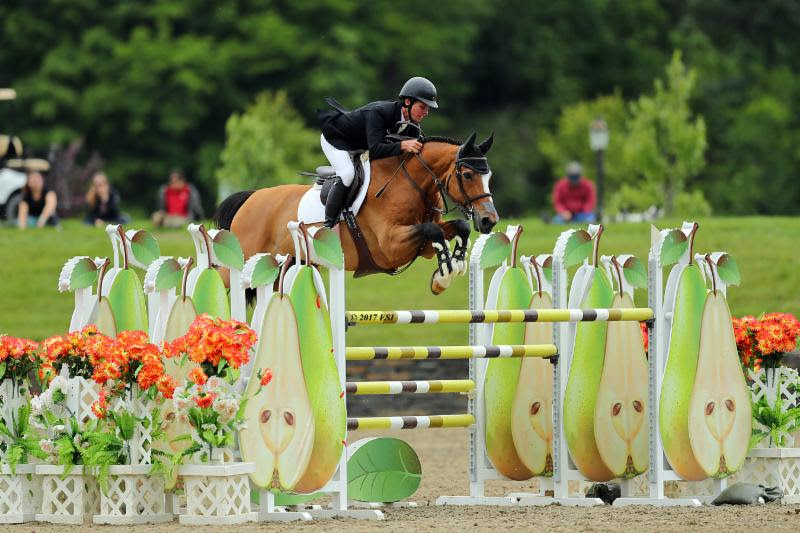 Q: Are you excited about a particular horse for this year?
A: I have a small group of 7-year-olds and they really show a lot of potential. They have been jumping some bigger courses for their age and I'm excited about that.
Q: Is your farm close to the show grounds?
A: Yes! We rent stalls at the show, and it is nice that our farm is close by. It feels more like home that way and gives it a more laid back feeling.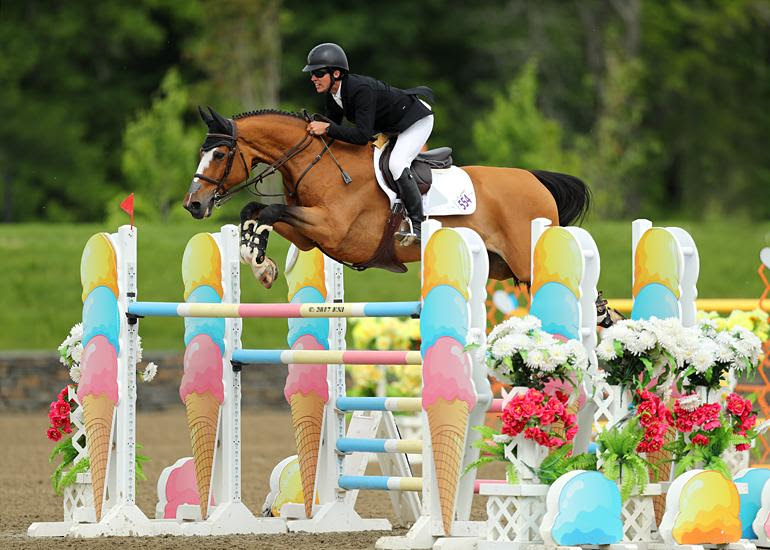 Q: What are you most excited about being back in Wellington?
A: I'm looking forward to people starting to come down and the business will begin to pick up.  I am also really excited about the string of horses I have and right now we are picking and choosing which weeks we want to compete.
Thanks for catching up with us Shawn and good luck this season! Check back next week for another Rider Spotlight from another one of your favorite WEF competitors!