We are just ONE week away from kicking off WEF 2023! Recently, we had the pleasure of speaking with the incredibly talented Maria Gabriela Brugal. Born and raised in the Dominican Republic, Brugal grew up around the racetrack but found a love for showjumping all on her own. Now, with a string of three talented horses, Brugal has plans to reach great heights in this sport and is prepared to put in the hard work that will get her there. Keep reading to learn about Brugal and her horses, her experience representing her country at the Bolivarianos Games, her goals for the future, and much more!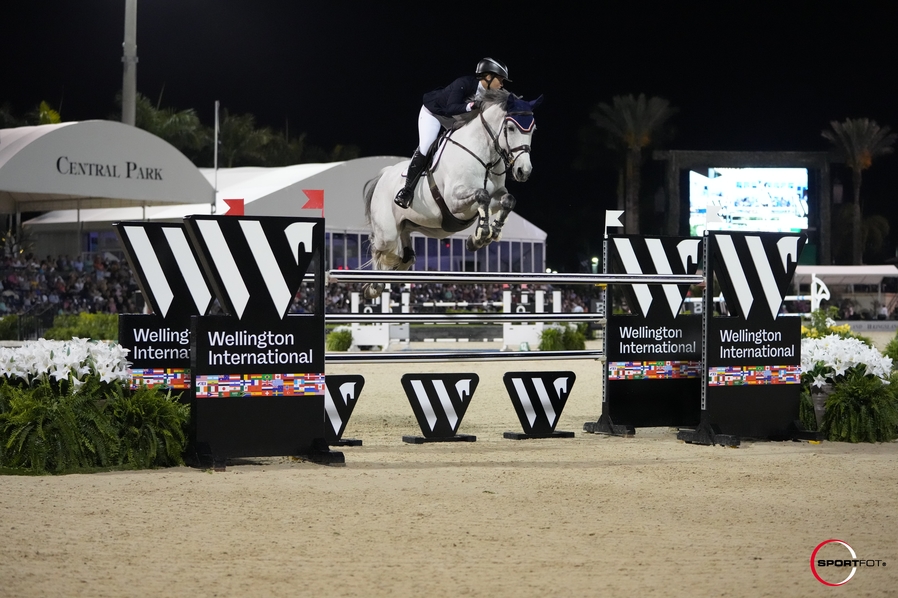 How did you get into riding?
My family has always been into horses, and I grew up at the racetrack. When I was a kid, my dad gave me a pony to hang out with, with no thoughts in mind that I would want to get into show jumping. Then one day, on a Sunday afternoon, I went into my mom's bedroom and told her that I wanted to start jumping and it snowballed pretty quickly from there!
How did you come to acquire your string of horses?
Two of my horses, J'adore Flamenco and Jamaica, are owned by my family's stable. I got both of them through my previous trainer, one of them we found in Ireland and the other in Belgium. Recently, I added a third horse to my string, Uris De La Roque, that I'm leasing from Mario Deslauries.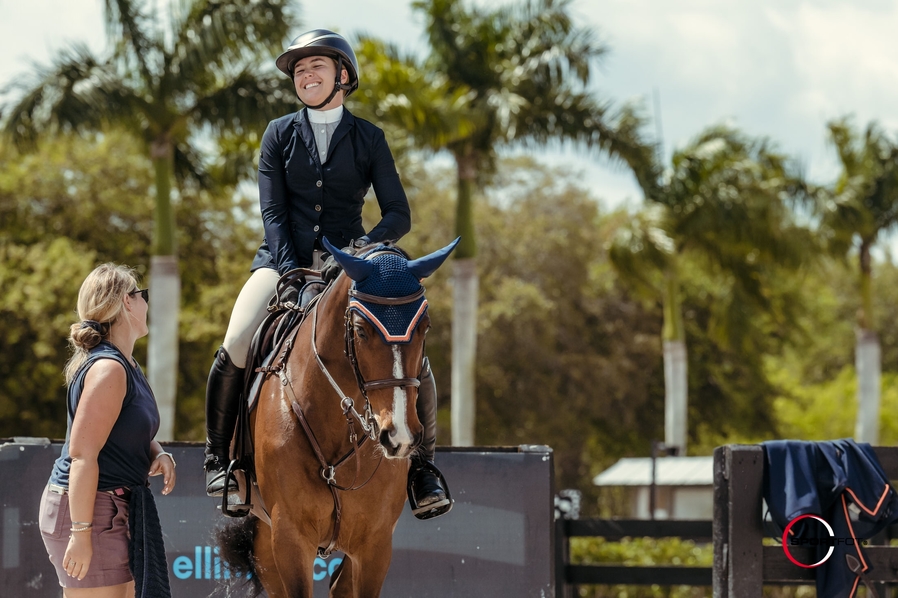 How did it feel competing in your first five-star Grand Prix this year?
It was a great experience! J'adore Flamenco (a.k.a Sparky) is a horse I've had since he was eight, and he was a very unexperienced eight-year-old. He's ten now, and has done his first two, three, and four-star grand prix classes with me, but the five-star Grand Prix was a first for both of us, so it was really a full-circle moment of everything I had ever dreamed of, especially because I had personally developed him to this level. I put a lot of pressure on myself to bring my A-game with this horse because his career lays in my hands, and I don't know that I will get another horse like him anytime soon. He's the most special horse I've ever sat on, so it was a very special moment, not only for me, but for both of us.
You competed in the Bolivarianos Games this year and won silver with your team representing the Dominican Republic. How did it feel being able to represent your country and win a team medal?
I had a super team to compete with. It was the first time the Dominican Republic had brought home a team jumping medal in this competition, so that was quite special. I've entered five championship competitions, this was Sparky's first, and I felt that this one was the best one I've ever jumped. Overall, I was so happy for my team, and one of my teammates also won the individual championship.I've come to learn that these types of competitions are the toughest, so success always feels special. It's always so fun being able to represent your country. Of course, it comes with a bit of weight, but it's something I do with a lot of pride. When you go to a different country for a specific event, and you get to wear your team colors, it gives you  a special kick of adrenaline.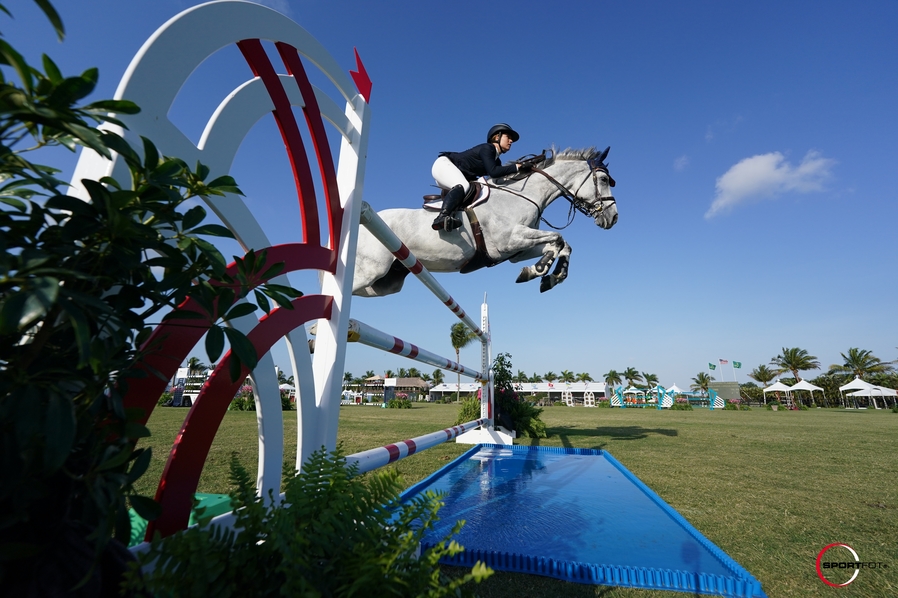 What are your goals for the WEF 2023 season?
 I'm so fortunate with the horses I have this season; they are the best I've ever ridden and give me lots of opportunities! That being said, I have a busy schedule ahead of me. I have a championship at the end of June to hopefully qualify for the Pan-Am Games, so my schedule works backwards from there, WEF included. My goal across the board is to be consistent. Every time WEF comes around, I think it's quite tough to be consistent across thirteen weeks. This season the plan is to also step up into some bigger classes, hopefully building my horses' confidence along the way. I know this season will be a learning experience, as moving up always is.  Uris and Sparky are the two higher level horses I have. Uris has more experience than I do myself, he's a horse I can rely on in knowing he's already been where I am going. With Sparky, everything I've done with him is a first, so there's a bit of added pressure on my part. Those two horses will take turns doing the FEI shows throughout season. Jamaica (aka Marley) will start to pop into some two-star classes. She's nine, but quite green in terms of how careful she is, so I take more time with her in building confidence. She's the most athletic horse I've ever ridden; I'm excited because of how special she is, and I know can be, so I'm hoping she tells me she's ready when it's time to step up. The plan is for her to be a ranking class horse for me, one that I can speed around in the 1.45m.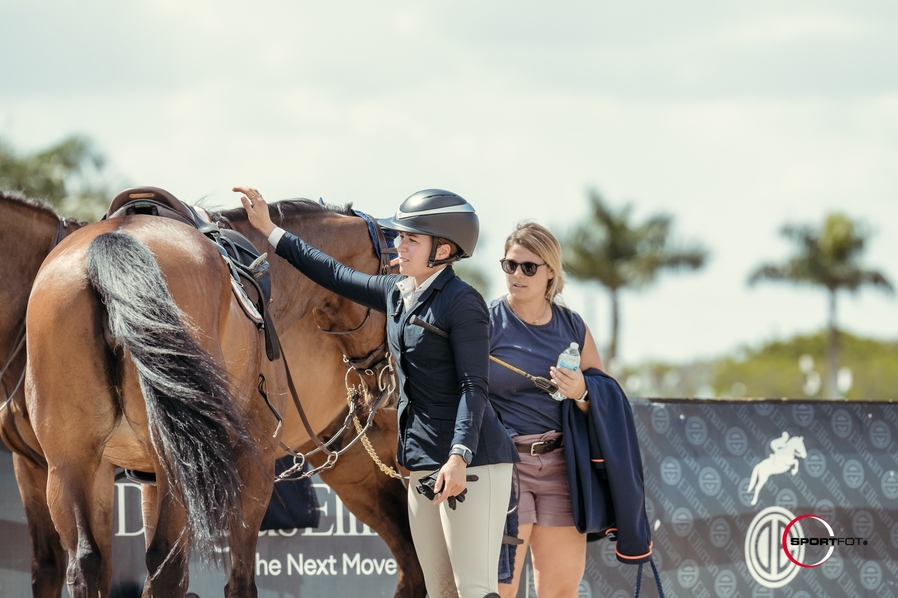 What are your long-term goals?
To put it simply, everything. The more I step into the higher levels and meet those that I admire and look up to, the more I understand how much time it takes to do it right. I've been very fortunate to train with lots of great people and now have the horses that I do, so it's the time to keep moving forward. My first semi-long-term goal is to make it to the Pan-Am Games. If I qualify for that, a large goal for myself is to qualify for the Paris Olympics. I'm aware that it's a hard task and all the hard work that goes into it, but that work is what I love about this sport. Outside of that, the list goes on. All of the Masters classes, Geneva, Aachen, etc. are all dreams of mine. Competing in Europe is something I haven't done in a while so I would also like to see more of that in my future. I understand that it's a long road ahead of me, but I don't mind the work.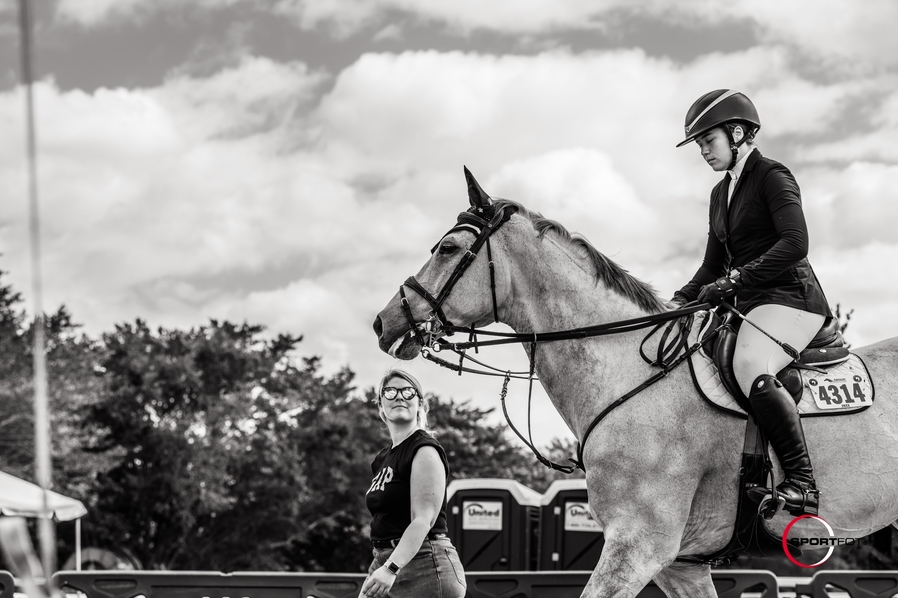 Who is your heart horse?
Sparky (J'adore Flamenco) is truly my heart horse. Without hesitation I would throw myself in front of a bus for that horse. The relationship we have is so special. Sometimes I don't think there are words for it, even though I could ramble on and on about it. I truly feel like we just found each other. He's a sensitive boy and he has a lot of things to say about life. He likes to be the star, and I let him be him and I think it makes a difference. I'm sure he could be doing great things with anyone else, but I like to think he appreciates the extra time I spend with him. I've spent lots of time without trainers or grooms, so at points it has just been me and him, and that has helped build our bond. There will be times when I'm doing his stall and he comes over to put his head on my chest, he normally likes to nibble, so that's something special coming from him. I've yet to meet someone who has met him and not fallen in love, and he knows that.
 Keep an eye out for Maria Gabriela Brugal over the next few weeks as WEF 2023 gets underway!