Margie Engle, one of the world's top riders, has over thirty years of impressive experience in the show ring. Engle is currently ranked 42nd in the world and she competes for the USA although she has traveled internationally competing her whole life.
Engle's career highlights include numerous Grand Prix wins, multiple Nations Cup victories, and she was named to the short list for the 2016 Olympic Games in Rio. Engle and Royce then traveled to Europe where they helped the U.S. team win the silver medal in the FEI Nations Cup™.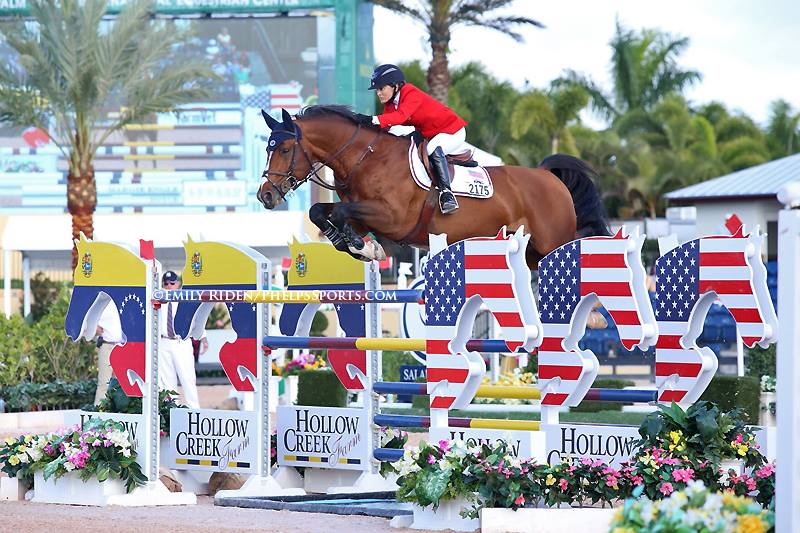 Most recently, the pair earned second place honors in the $216,000 Holiday & Horses Grand Prix CSI 4* this past weekend at the Palm Beach International Equestrian Center. We caught up with Engle to hear her favorite things about WEF!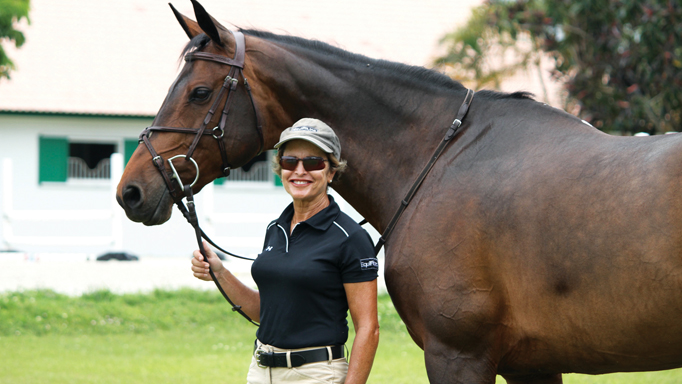 When did you start showing at WEF?
I was showing down here way back before it was at the show grounds it's at now. I can't even remember the year, but it was back in the 80's. I remember when they were building the new facility because I am actually one of the few people who moved North to Wellington, FL. I grew up in South Florida in Miami, and my parents still have the same house I grew up in.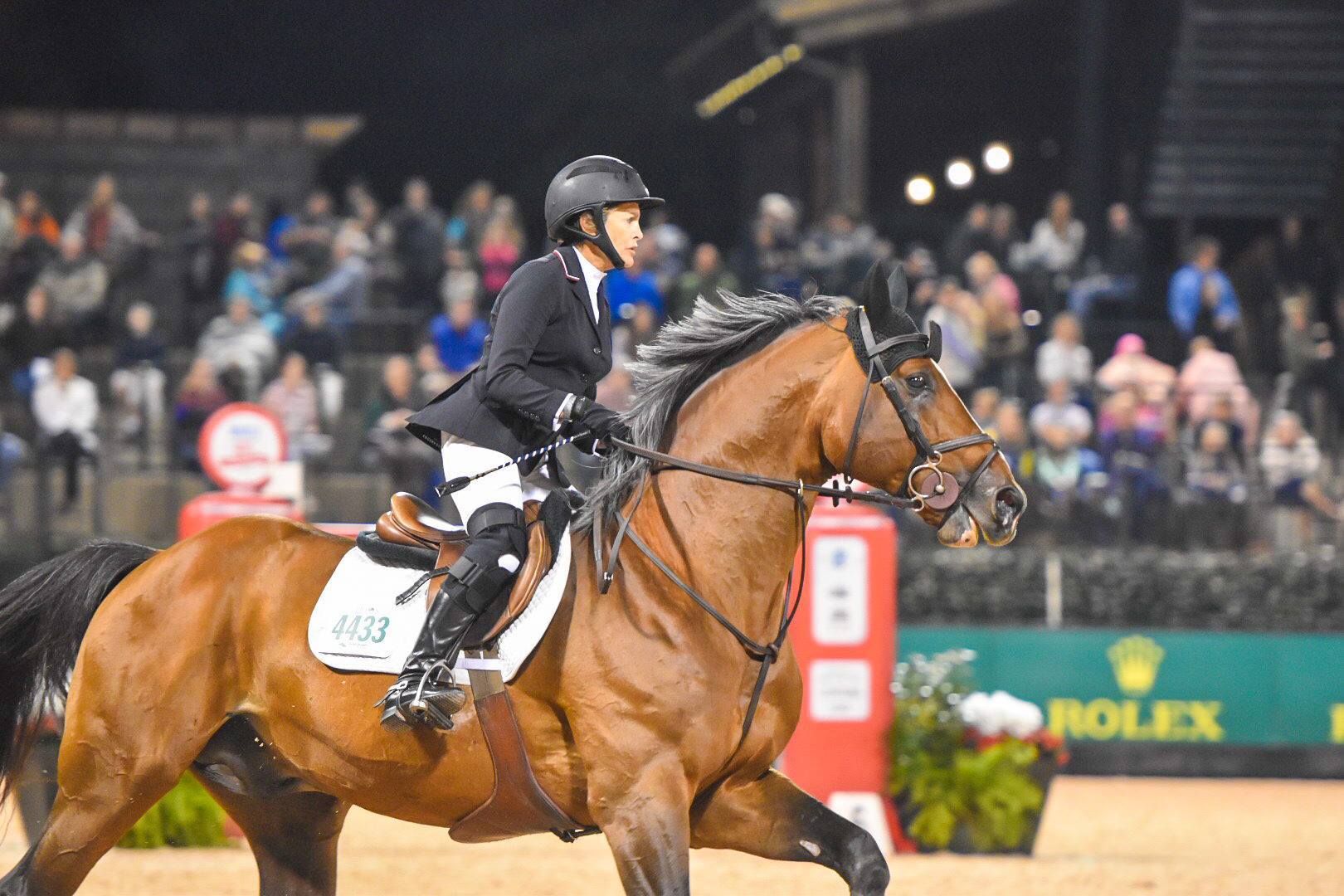 How long have you lived in Wellington, FL?
I have lived in Wellington now since 1989. I luckily got my farm early on as well, when most of the places around here were just empty lots. There was no Grand Prix Village, really none of that was here and it was just starting to pick up.
What are your earliest memories at WEF?
I have just always liked it. As a kid, it was a good opportunity for me because I never had my own horses until I was 25 or 26-years-old. I did a lot of catch riding on ponies and horses and I worked in exchange for rides. When I first went to WEF I was a working student, and I loved going to the show so I could watch all of the top riders compete.  I didn't travel all over the country when I was young, so it was an opportunity for me to see the best professionals in person and learn as much as I could from them.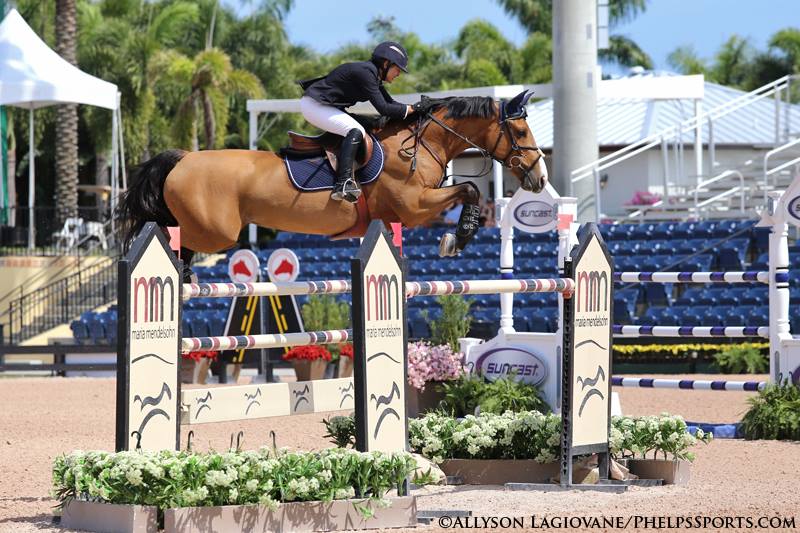 What is your favorite memory?
When I started showing in the Grand Prix's it was just very exciting. It's also where everyone culminates at this time of the year because the weather is so bad everywhere else. It's nice to see everyone and I can't think of many other places I want to be in the winter.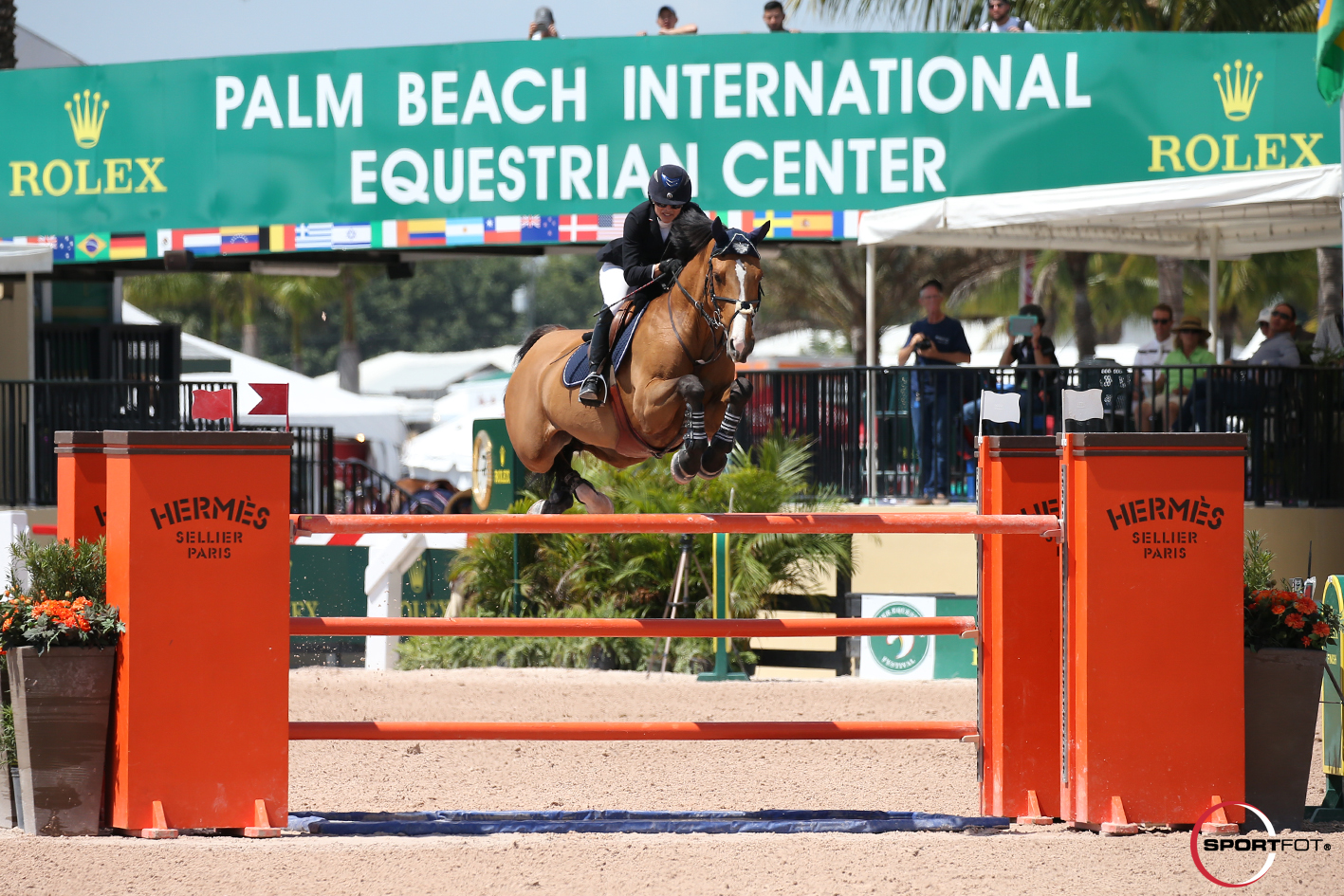 What are you looking forward to for this 2018 WEF season?
I have a very exciting new horse named Dicas who I have started moving up and I hope to use him in some of the Saturday night classes. He did two night classes in Tryon and was double clear in both of those, so I'm really excited about bringing him along. For his age he has been very good so far, and has done everything I have asked of him. He's at a good age and has some great mileage, so moving him up will be very exciting.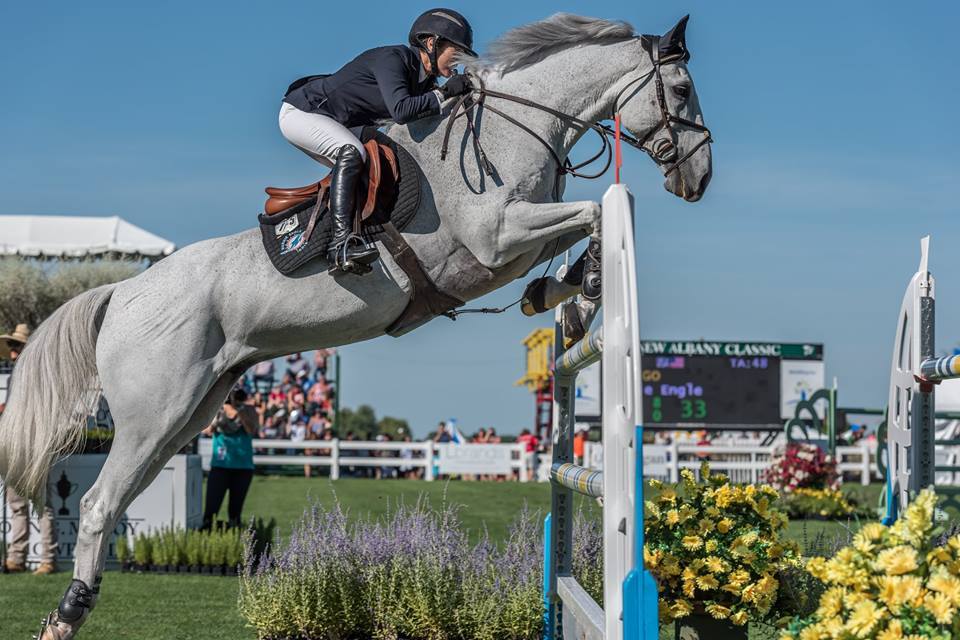 What do you do on your days off?
I usually catch up with book work, but we also play poker. There's a group of us that gets together on Monday nights and we play. It's a good distraction from everything else going on and everybody has a good time. It's socially engaging and not as an intense environment and we have a lot of fun.
Good luck this season, Margie!