Kristen Vanderveen, a 28-year-old competitor for the United States, has had an outstanding year! She is currently ranked 63rd in the world. Vanderveen and her 12-year-old Belgian Warmblood stallion Bull Run's Faustino De Tili, better known as Frosty, have become one of the winningest pairs at the Tryon International Equestrian Center, taking home six blue ribbons in FEI competition just this year.
Most recently Vanderveen and Frosty topped the $50,000 1.50m FEI Las Vegas National Welcome Jumper Speed Classic on November 16. Frosty may be Vanderveen's go-to mount when it comes to speed, however, she also won the $40,000 1.35m Las Vegas National Speed Stake aboard her eight-year-old mare, Bull Run's Divine Fortune. We caught up with Vanderveen to hear what she is most excited about with the upcoming 2018 Winter Equestrian Festival!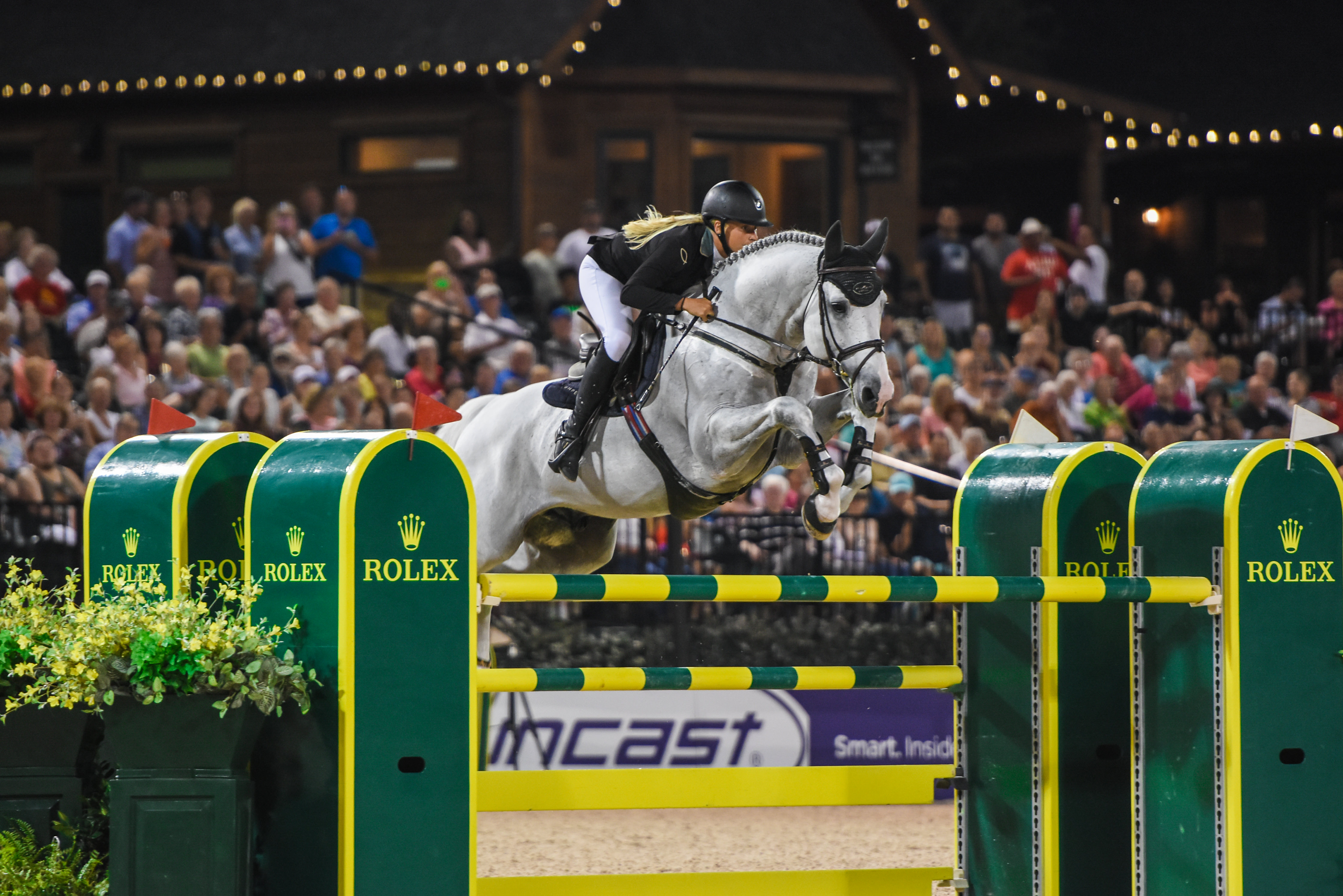 When did you first start showing in Florida?
I began riding down there when I was a little kid, and then I took a break for two years when I first turned professional. It has probably been 8 years that I've been showing down there competitively, because I started going again when I was 20.
When did you begin showing at the higher levels?
I was a little intimated by WEF in the beginning, because of all of the big guys that show there! But when I was 20 I had some decent horses (looking back now they weren't even close to good enough) but I went to WEF anyways. I tried to jump a couple of Grand Prix's, but none of them were overly successful. But I got my feet wet and got on in there!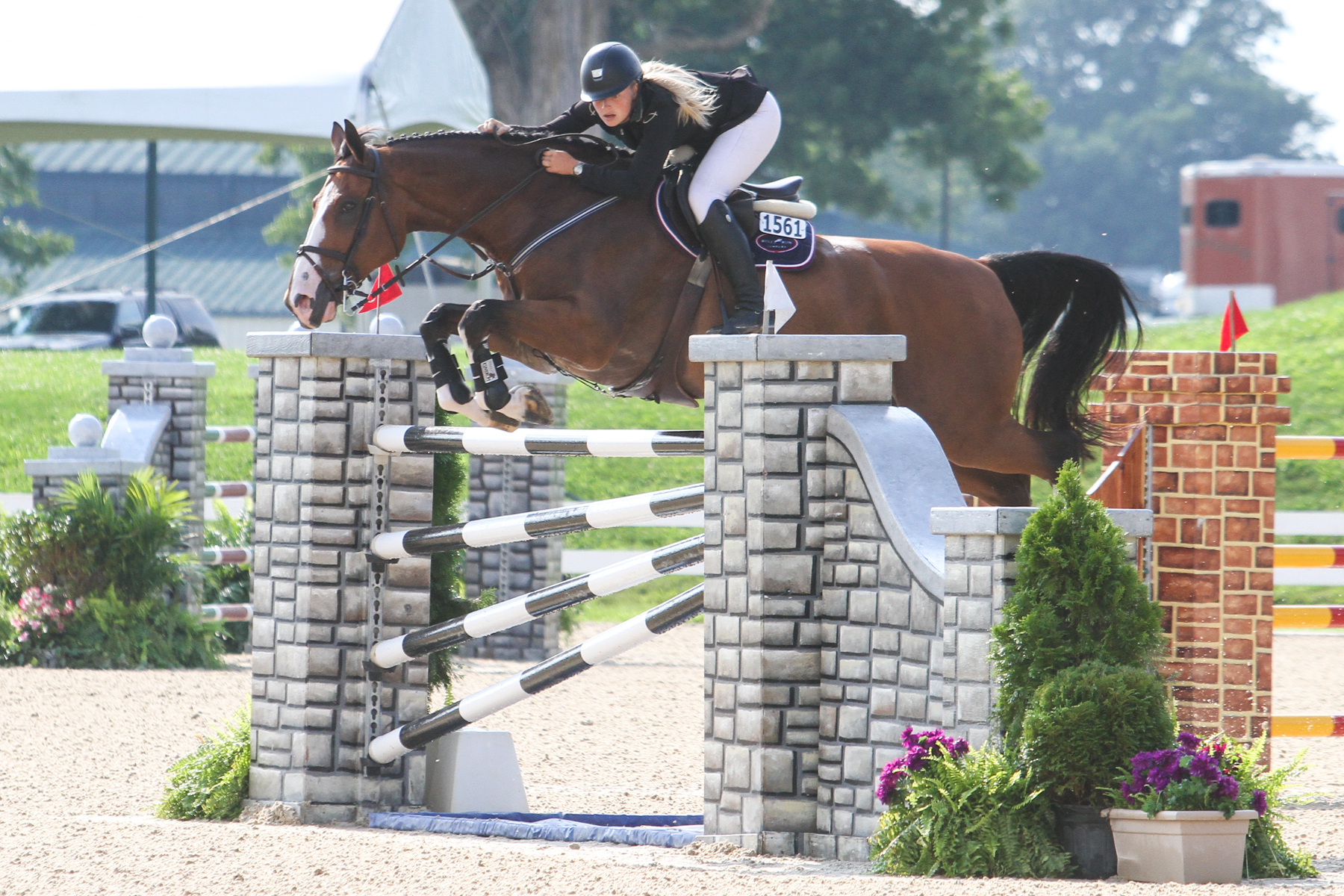 What is it like having a farm close to the show grounds?
That part is really fantastic. It's so nice to have the feeling of being home; but then I'm a competitor, so if I'm home for more than two weeks I am overly bored. You get stir crazy at home, so for me it's great to have that feeling of being at home and enjoy that, but also being able to compete at the highest level. And since we have clients it's fantastic because we can do lessons, we can learn, have a ring, and still continue to improve their riding all while being a short trip away from actually applying that in the show ring.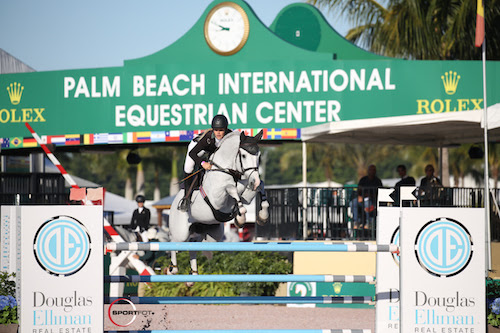 Since you are a competitor and trainer, how does WEF accommodate all levels of riding?
I think WEF is great like Tryon with the way it is set up. I can show at the highest level and really be able to focus on our side of the sport, but then have a ring steps away where the amateurs and juniors can show. I take just as much joy and pleasure teaching them as I do showing myself. I have tried both ways; no clients and only clients, but that was very short-lived. I definitely don't like either way, because I love that healthy balance. At the end of the day, it's great to get to pour into someone else's success. If I have a bad day, someone else in the barn will have a good day.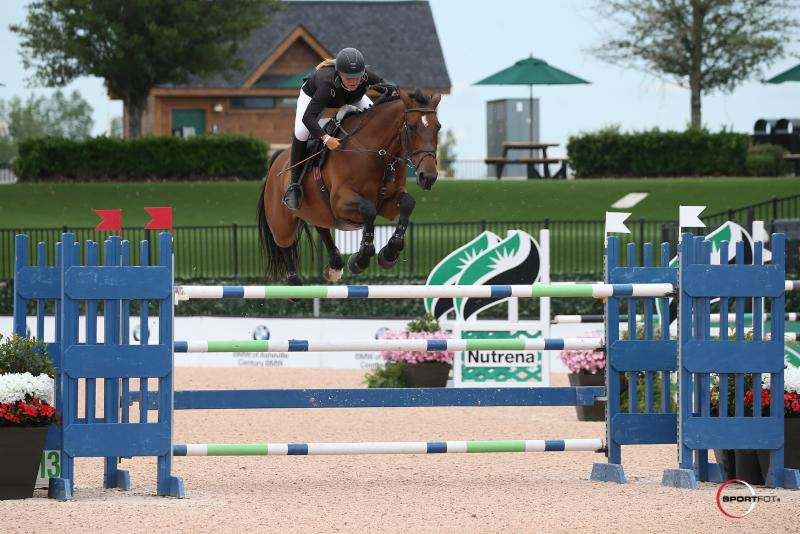 What horses are you excited about competing with this WEF season?
Bull Run's Divine Fortune has been unbelievable and really keeps surprising me. She has only been jumping real-sized jumps since the end of January. She was with an amateur rider before doing the 1.20m and she's been blowing my mind. She also has an unreal heart and she's a fighter, so it will be interesting. I haven't had a good mare before and she just has that heart behind her that I think is going to make her great.
Who are you looking forward to riding in the Saturday Night Lights?
I rode Frosty a lot in the speed classes last year, and this year I am looking to feature him in the Saturday Night classes which I am really excited about.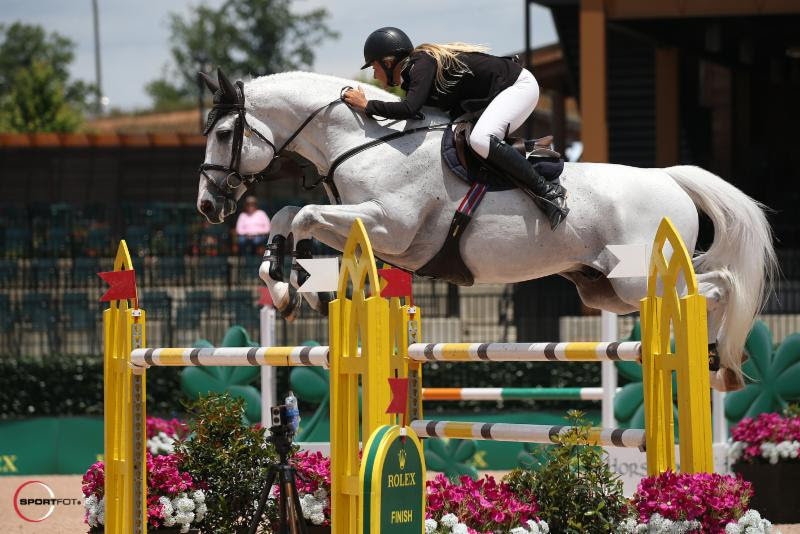 Best of luck, Kristen! We are excited to see you and Frosty out there soon!