WEF 2021 has finally begun! We are back with another Rider Spotlight. Based here in Wellington, Florida, Keri Kampsen of her own Two Goals Farm LLC has proven her tenacity in the show ring, competing in championships at horse shows around the country.  This season, she is bringing her talents back to WEF! Not just successful in the arena,  Kampsen is also a USEF "R" judge in Hunters and Equitation. Continue reading to find out more about this accomplished equestrian, and what she loves about WEF!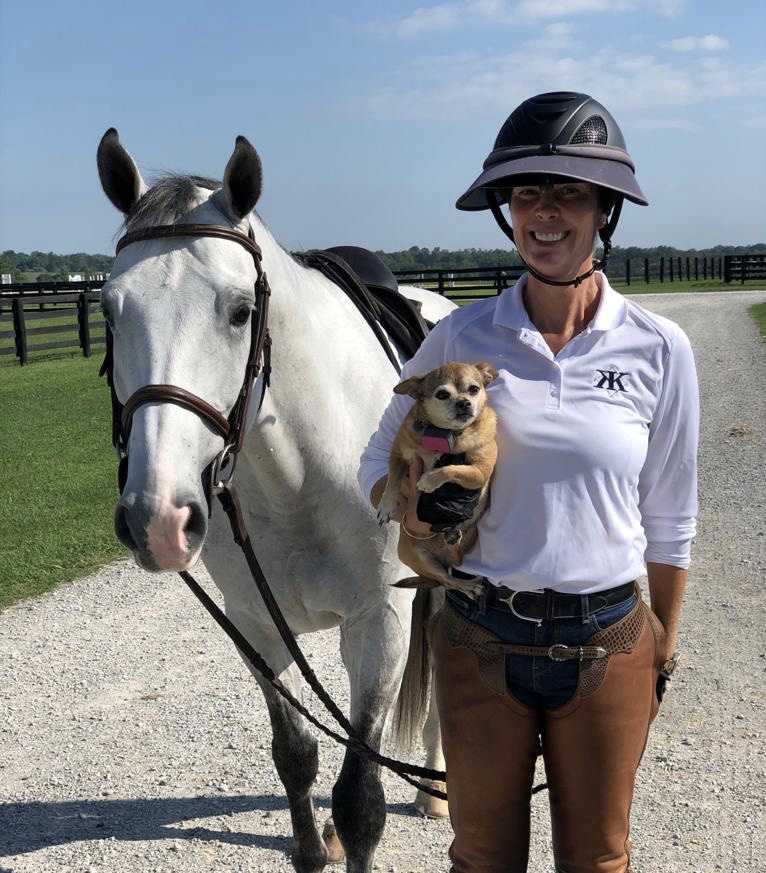 Your farm is called Two Goals Farm. What is the meaning behind that, and does it have anything to do with the ties to polo in your family?
"It does, so it was our childhood farm name. The two goals were show jumping for my side of things and polo for my brother. So it was one, two."
Speaking of polo, do you play at all, or do you prefer to spectate?
"I am just the best spectator ever. I can swing the mallet but I would not call it playing!"
Are there any specific classes you're excited about this WEF season?
"I am always a fan of the derbies. Those are my favorite classes to compete in, especially the ones we missed out on in 2020 on the grass during Week 12."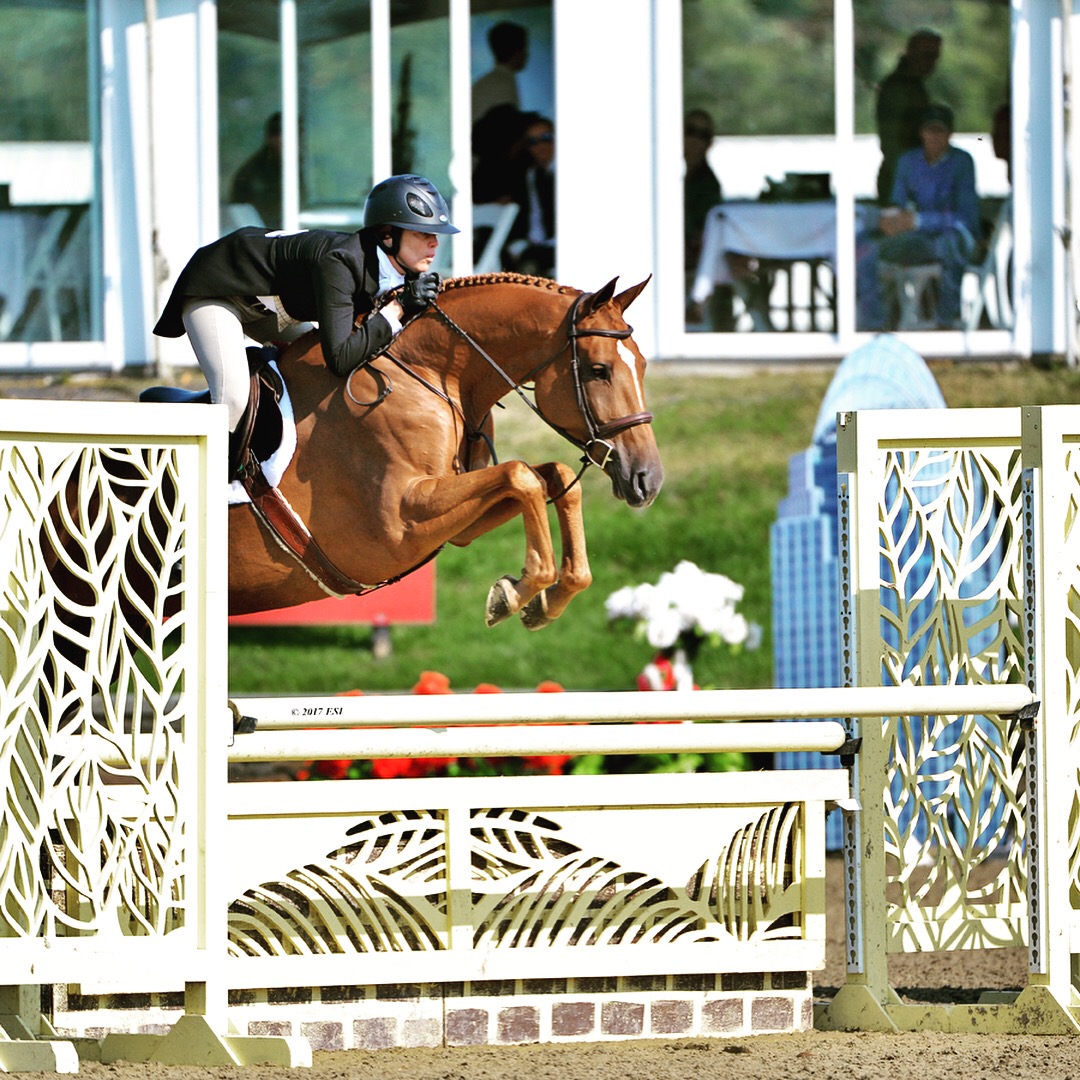 Are you looking forward to Hunter Week?
"I always look forward to hunter week! It's finally a spotlight on the hunter ring, which is so much fun. The International Arena is so beautiful to ride around. I never know what horses I'll have by that point because we are a very sales-based business, so it's always a mystery to me as to what I will actually have to show or not show."
What's your advice to give to another rider who's never experienced WEF before?
"Just to take it all in. I spend a lot of time still just watching the schooling areas and watching riders I admire and paying attention to how they do things and go about things. I think you can learn so much everywhere you look if you take the time to put down your phone."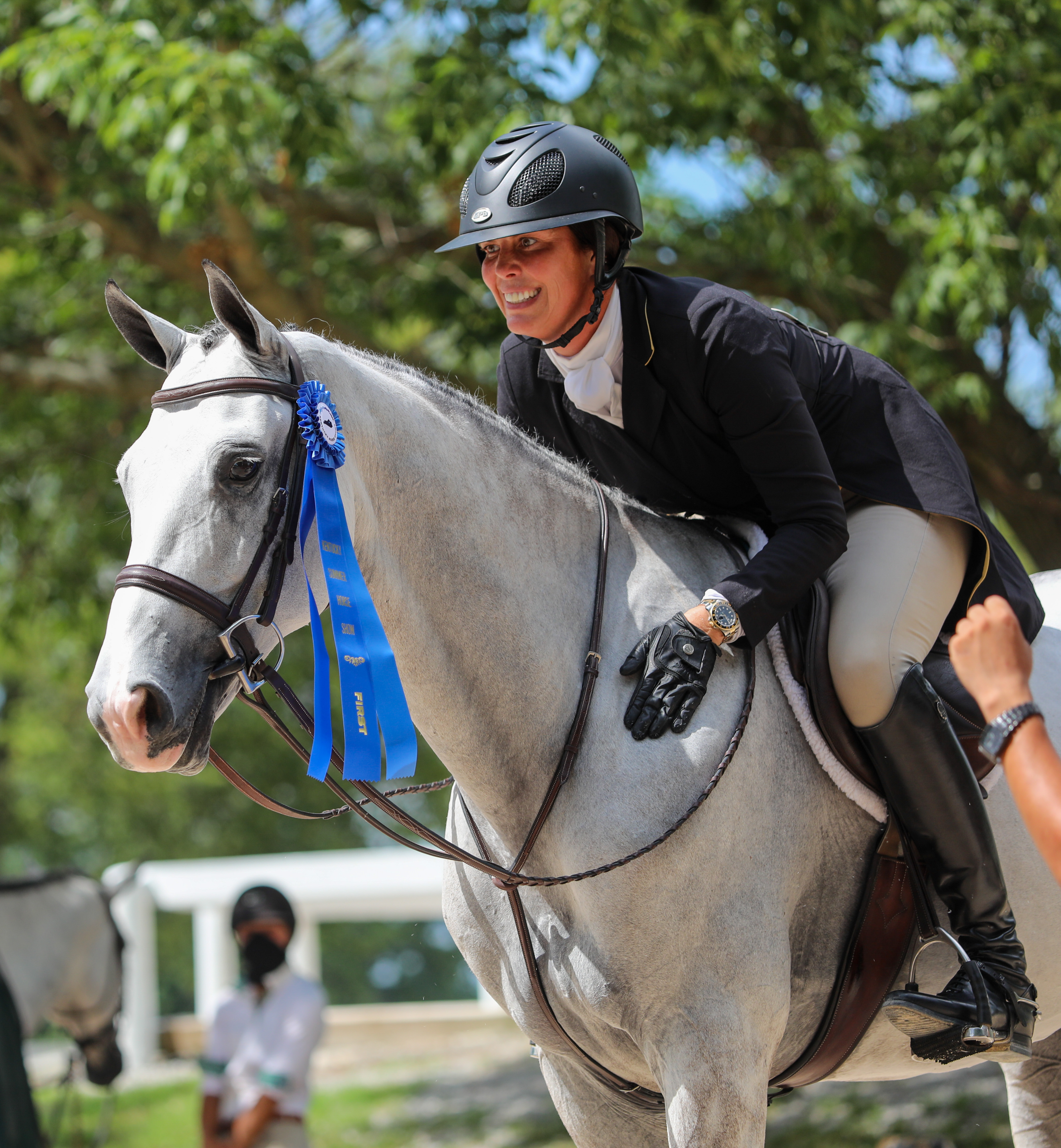 What do you consider your greatest accomplishment in life so far?
"My family always stressed education, so I do have my master's degree. I am honored and thrilled that I have been chosen to judge some of the best horse shows in the country, as that meant a lot to me and still does. But I'd say accomplishment wise… it's so different for me because sometimes just getting a new horse in from Europe and having it jump around warm-ups the first day is a bigger feeling than winning Maclay Finals. I don't keep horses for myself anymore, so it's hard for me to be consistent and have one that I can always count on and depend on. The glory for me is kind of over, I was Grand Hunter Champion at the National Horse Show in the Regular Working Hunters back then and that was huge for me at the time."
What is your master's degree in?
"Social work of all things! I have an MSW, which actually helps me a lot with the psychology of the sport and dealing with the various personalities that I encounter every day at the barn."
What superpower would you like to have?
"I would love to have crazy vision, like x-ray vision! I recently had an eye exam and I'm getting old!"
We wish you the best of luck this WEF 2021 season, Keri!