It's Hunter Week, and we're featuring none other than the highly-achieved Jennifer Bliss! Originally from New York, Bliss now bases in Wellington to focus on her passion for developing special young hunter horses. Read below to find out more about our featured hunter rider! 
©Sportfot
How has bringing up and successfully competing with your own horses been fulfilling throughout your career?
Everyone has their own personal strengths, and for me, I think that I have a lot of patience for developing young horses.  I just really love the process of bringing them along, as well as the challenge of evolving along with them over the different stages of their careers. I've had the privilege of riding some lovely horses for my clients and other people, but there is something special about the bond that you create with your own horses and being able to take your time and do it in the way that you really feel is right for that individual horse.
Why did you decide to call Wellington home several years ago, and how has living here influenced your career?
I was spending more and more time here each year, coming earlier and staying longer.  It eventually just made sense to make Florida my home base.  I think that Wellington is so unique in that there is such a large portion of the year that you can have top competition, all while staying in one place and sleeping in your own bed.  There are opportunities for bringing along the young horses, as well as showing the more seasoned horses on a high level.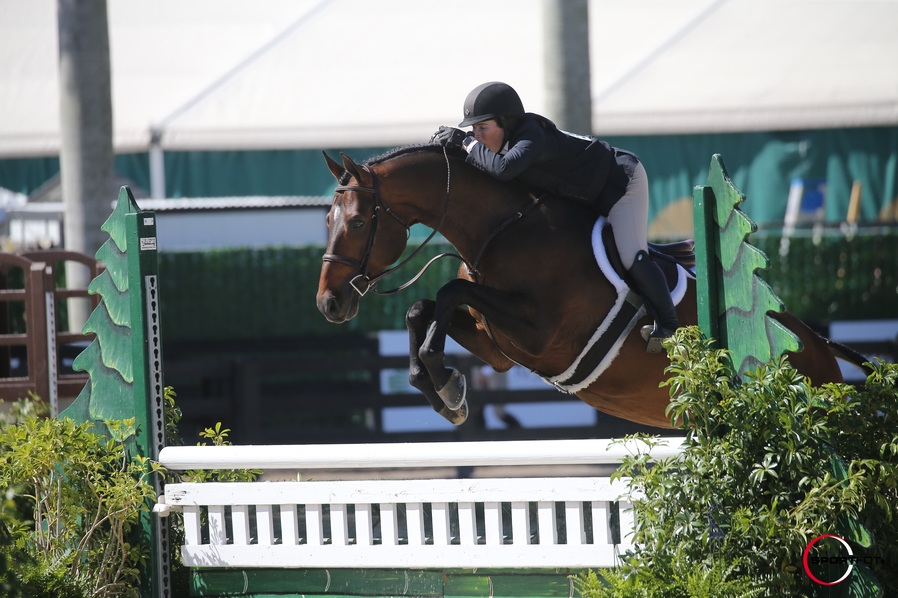 You have ridden quite a few successful hunters and derby horses. Are there any that stand out to you as particularly special?
I think that it is true that you learn something from every horse.  I have had some that have been extra special to me throughout my riding career at different times, from ponies to junior hunters to now as a professional.  But the one that really stands out is my horse Poker Face.  He has a bit of a quirky personality, but I just really respect how hard he tries and I appreciate how much trust he has in me.  I have had him for almost 12 years now, from his first horse show to now being a top derby horse.  He is really like family at this point.
You are known for riding hunters, but have you ever dabbled in the jumpers?
I have really always been very drawn to the hunter ring.  I did the equitation as a junior, which I do think is a unique and important part of the American system, and I would have the occasional catch ride in the junior jumpers.  Several winters ago I had a horse for WEF to show in the 1.30m division, which I enjoyed.  But I never did the jumpers with anywhere near the same consistency as the hunters.  I do think that the jumper riders often have a bit of an edge in the handy rounds of the derbies, so I do like to watch and study some of the top jumper riders.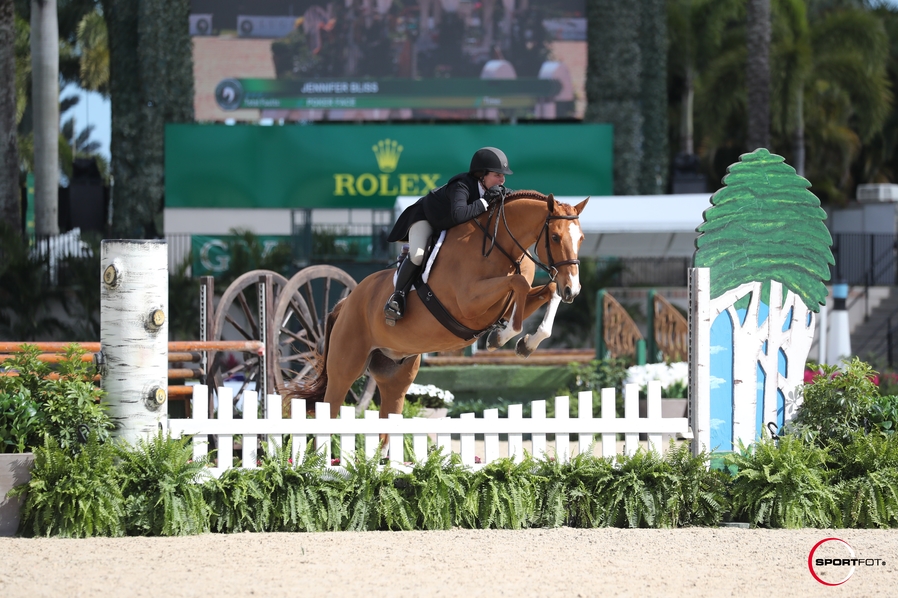 If you could learn one new skill not related to horses, what would it be?
Honestly, between the horses and my daughter Lulu, there is not a lot of time left over for other things! But at some point, I think that I would like to learn how to play golf.  It seems to me that there are many similarities to the hunter ring and riding and horses in general – that nuanced balance between technique and feeling, the mental aspect of competition, and the dynamic of things never being exactly the same on any two days.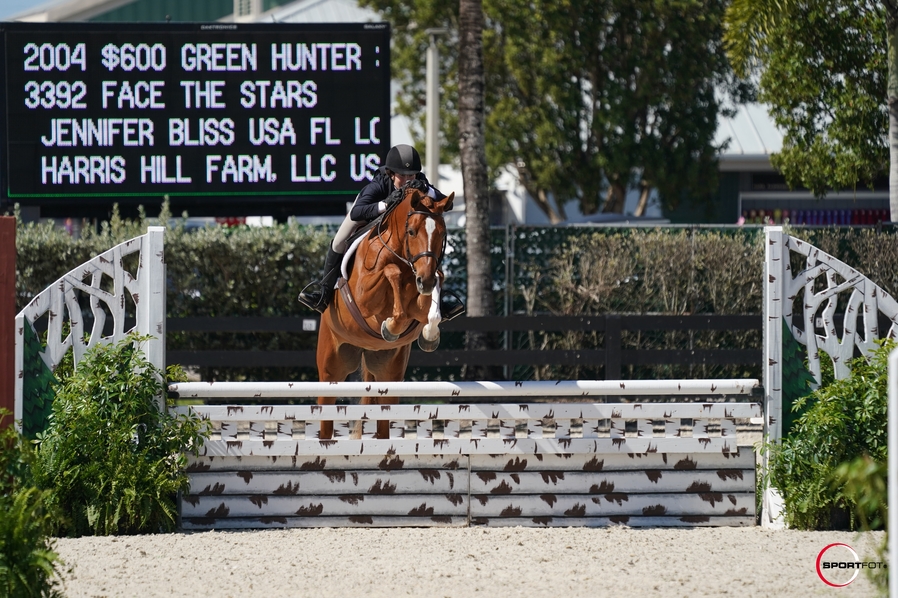 Thank you, Jennifer! Good luck this Hunter Week!