Help us welcome our first Spring Series Rider Spotlight, Jad Dana. Dana hails from Lebanon and has trained and competed around the world with an impressive resume. Read more below about this talented and hardworking rider's pre-show rituals, his goals for the rest of the 2022 season, his favorite part about Wellington International, and more!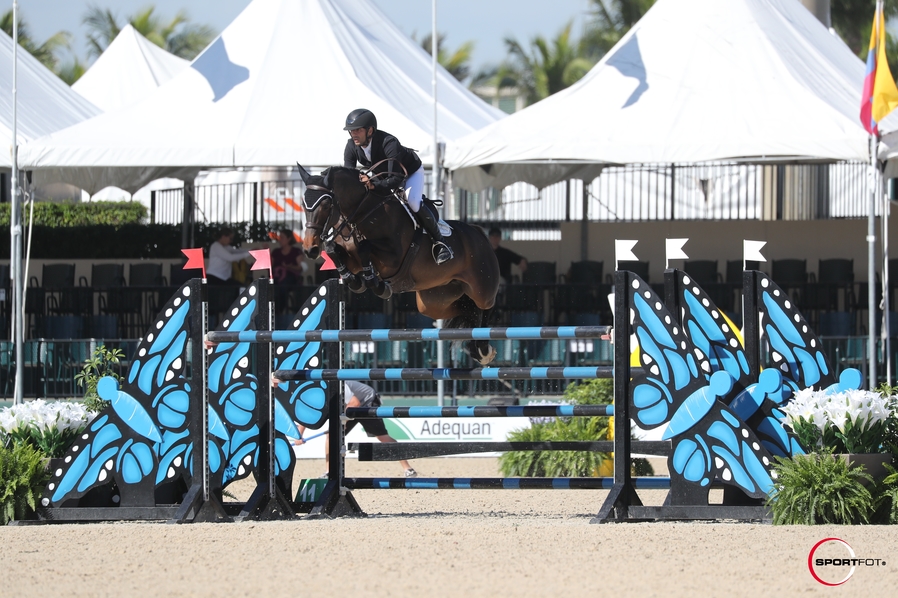 You train with American Olympian Leslie Burr-Howard. What is the most valuable piece of advice that you have received while training and showing with her team?
I learn so much from Leslie every day! Leslie inspires me to be a fierce and dedicated competitor and a very fast rider. She wholeheartedly believes that every horse deserves a chance. If you make them feel good and keep them happy, they will try for you and perform well. We spend a lot of time figuring out each horse in our care to develop a highly specialized and individual program tailored for all horses to achieve to the best of their abilities. This approach has been the most valuable and inspiring to my career, going into the ring knowing that my horse and I are ready!
When getting ready for an important class, do you have any pre-show rituals or good luck charms?
I actually never realized I had a pre-show ritual until I was asked that question! I always call my father in Lebanon to tell him about the course and how I am feeling about it. Not that he can do much about it from Lebanon but he always offers me a lot of insight and his thoughts. It has unknowingly become my pre-show habit.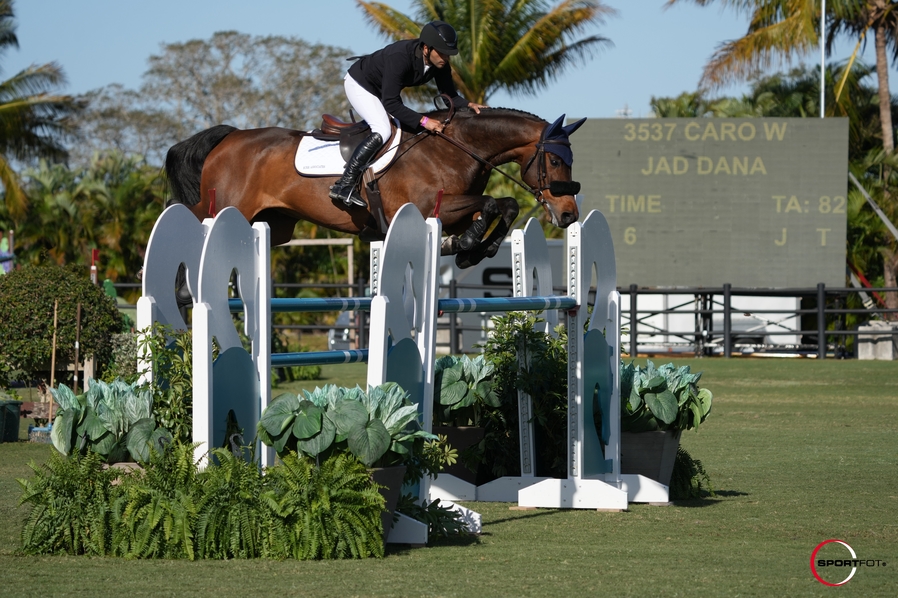 You grew up riding with your family in Lebanon, trained and competed in Holland and Canada, and now in the United States. What would you say each location contributed to your riding or career?
I grew up riding in Lebanon with my family, where I started my passion for showjumping. Even though there are no international shows in Lebanon, by the age of 20 I had won the Lebanese National Championships six times.
I got my degree in Economics from the American University of Beirut while I was training and showing in Holland during the summers from 2011 to 2015. I gained a lot of experience being in Europe around so many top riders, which inspired me to have a career in the showjumping industry. I was very fortunate and got the opportunity to ride for Spruce Meadows in Calgary for two years. That was a life-changing experience. I got to ride many good horses and competed with Team Spruce Meadows at the top level in many shows around the world. They also introduced me to the great coach and Olympian, Leslie Howard, which led me to where I am today.
After I left Spruce Meadows, I came to visit Leslie for two weeks and I never looked back! Leslie has given me more than just world-class coaching and invaluable experiences; she makes me strive to be a better horseman and person every day! I cannot begin to describe how lucky I feel to know that she supports and guides me to make my dreams come true.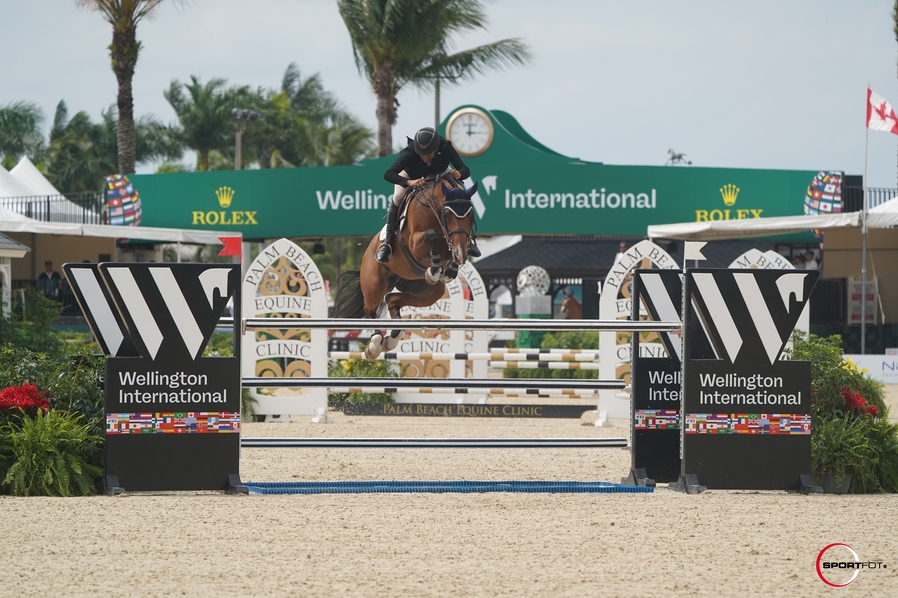 What are your goals for the rest of the 2022 season? 
The start of 2022 is when things kicked off for me. I started the year with three fantastic horses: After Eight, owned by Spring Hill Farm, Caro W, owned by Peter Howard and Laure Sudreau; and Fleur-de-lis' Cherie, owned by The Cherie Group, as well as a promising group of young sales horses. With the support of the team that makes this all possible, I plan to continue to improve my riding and develop my horses to be competitive at the higher level of the sport.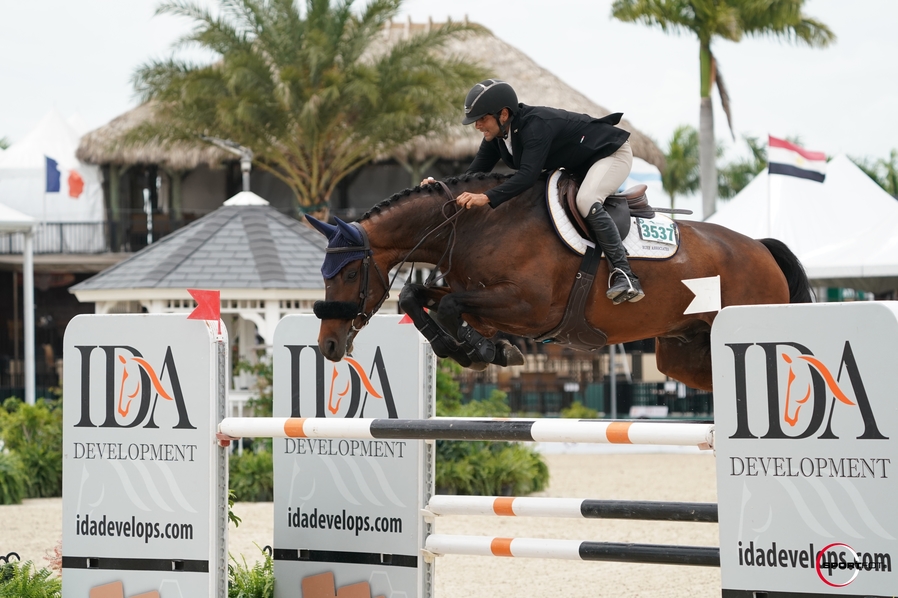 What is your favorite part about coming to Wellington International? What makes this venue different from the rest, for you?      
The venue is fantastic and provides options to all levels of riders and horses. I like that I am able to compete in FEI classes, national classes,  produce young horses, and also be able to train our clients all in the place and sometimes all in the same day! All the classes are very competitive and being able to compete under the lights is very exciting for us riders and the public, as well. I think being at Wellington International is a great way to start the year.
If you hadn't become a rider, is there another career path you would have liked to try?
I would like to think I would have put my degree to better use, but honestly, I cannot imagine my life without horses! Riding has always been my passion and I can't imagine doing anything else.
Thank you, Jad, for being a part of our Spring Series Rider Spotlight! We wish you the best of luck for the 2022 season!