We are just TWO weeks away from kicking off WEF 2020! On this countdown, we're shining the spotlight on Hunter Holloway, who made her professional debut three years ago after a stellar junior career with a win in the ASPCA Maclay National Championships, the Washington International Horse Show Equitation Championships, and a 5* grand prix win, just to name a few. Along with being a young professional, Hunter has also taken the reins of her family's business, where she plays a role in everything from teaching lessons to breeding and training young horses. Continue reading to learn more about this incredibly talented athlete and what she loves most about showing at WEF!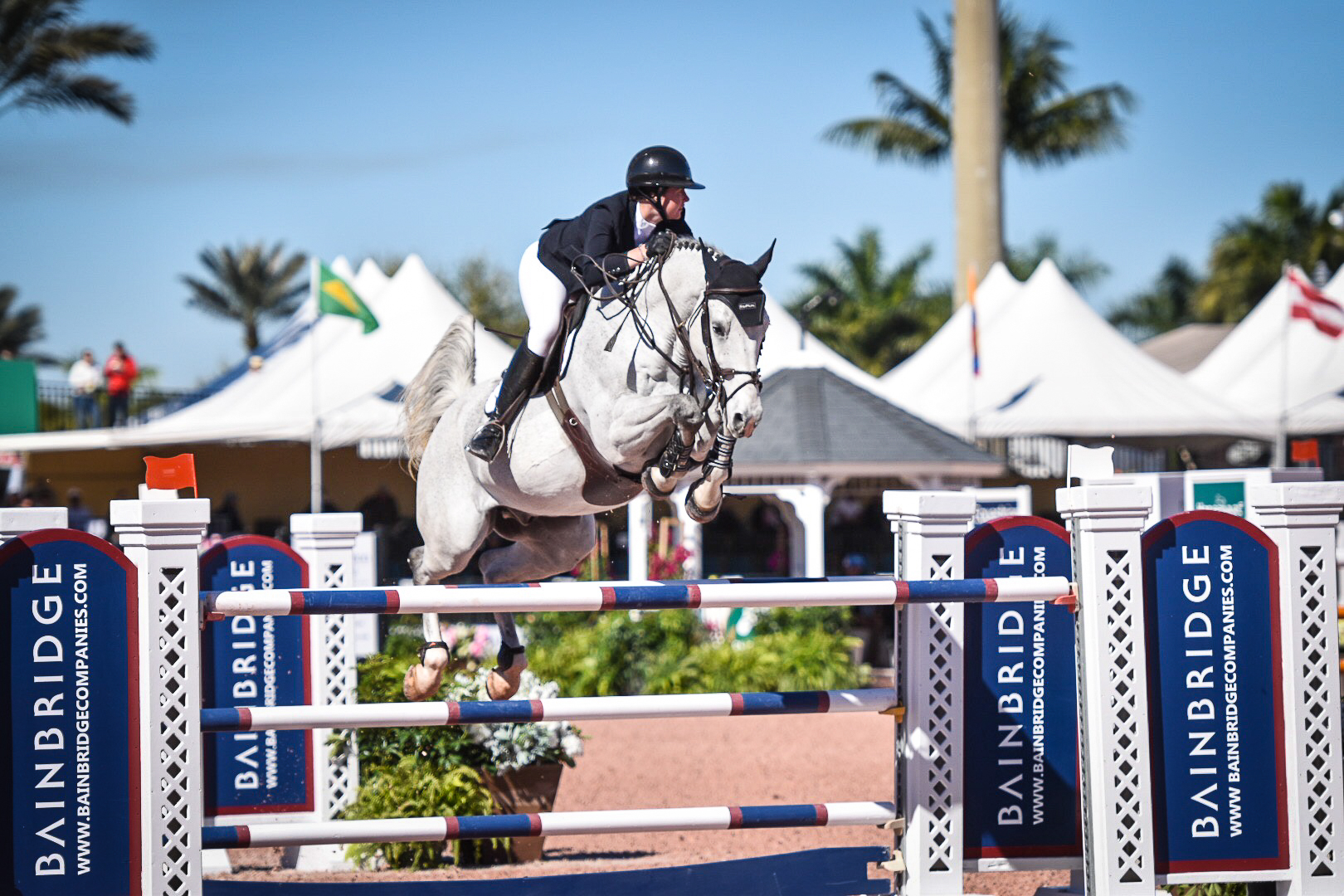 ©ESP
Do you remember the first horse you rode? 
No, because I started riding with my mom when I was just one year old, so I was too young to remember! 
What's your fondest memory of riding as a kid/junior?
That's a tough one; my first time competing in the junior hunters I was nine, and that was just a big moment for me. I was still in jodhpurs, kicking around the junior hunter ring. Then my first Grand Prix would be my other one because I was only 12. That was really fun! 
Who was the first horse you showed?
The first horse I remember showing was named Annie. I did the walk/trot on her when I was about four years old. I remember I used to get really mad, because I was tiny and she was a horse. We would be at a horse show walking around after my class, and Annie would bend over to eat grass and I wouldn't let go, so I would slowly slide down her neck and end up on the ground.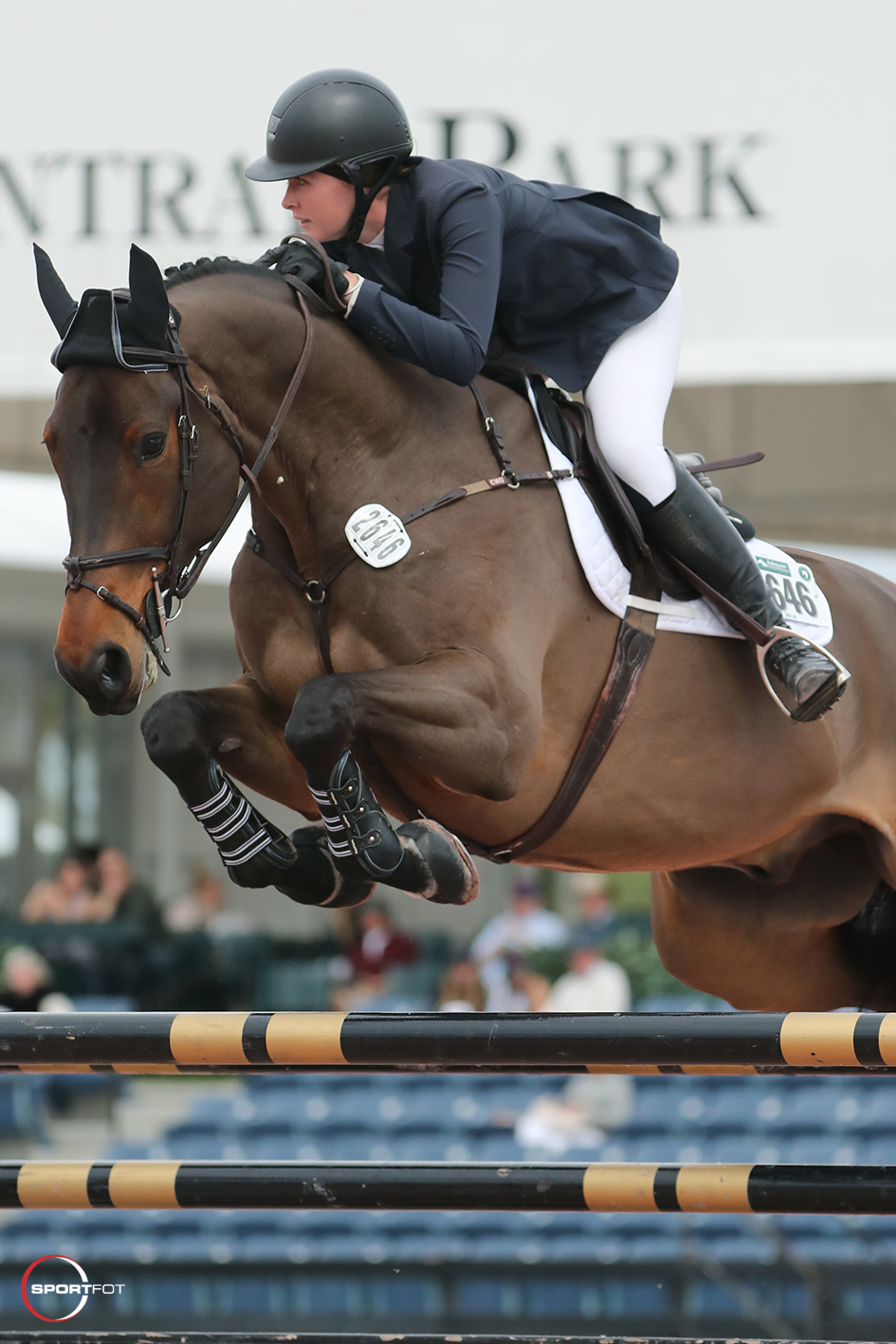 ©Sportfot
What do you consider your greatest accomplishment in life so far? 
Winning my first 5* competition at Spruce Meadows in 2018 was huge for me. To win at that level was just awesome. My whole team and I work really hard, and to see it pay off is exciting. I have a big group of investors, HP Investments and Hayes Investment Corporation, all of them backing me, so anytime we have a big accomplishment like that it's like, 'Okay, this is what we work towards every day; this is what it's all about!'
What superpower would you like to have?
I would like to be able to read all of my horses' minds. That would be really helpful!  
What's something that people don't know about you?
I'm a big Game of Thrones fan. I was so mad about Jon Snow being exiled in the series finale.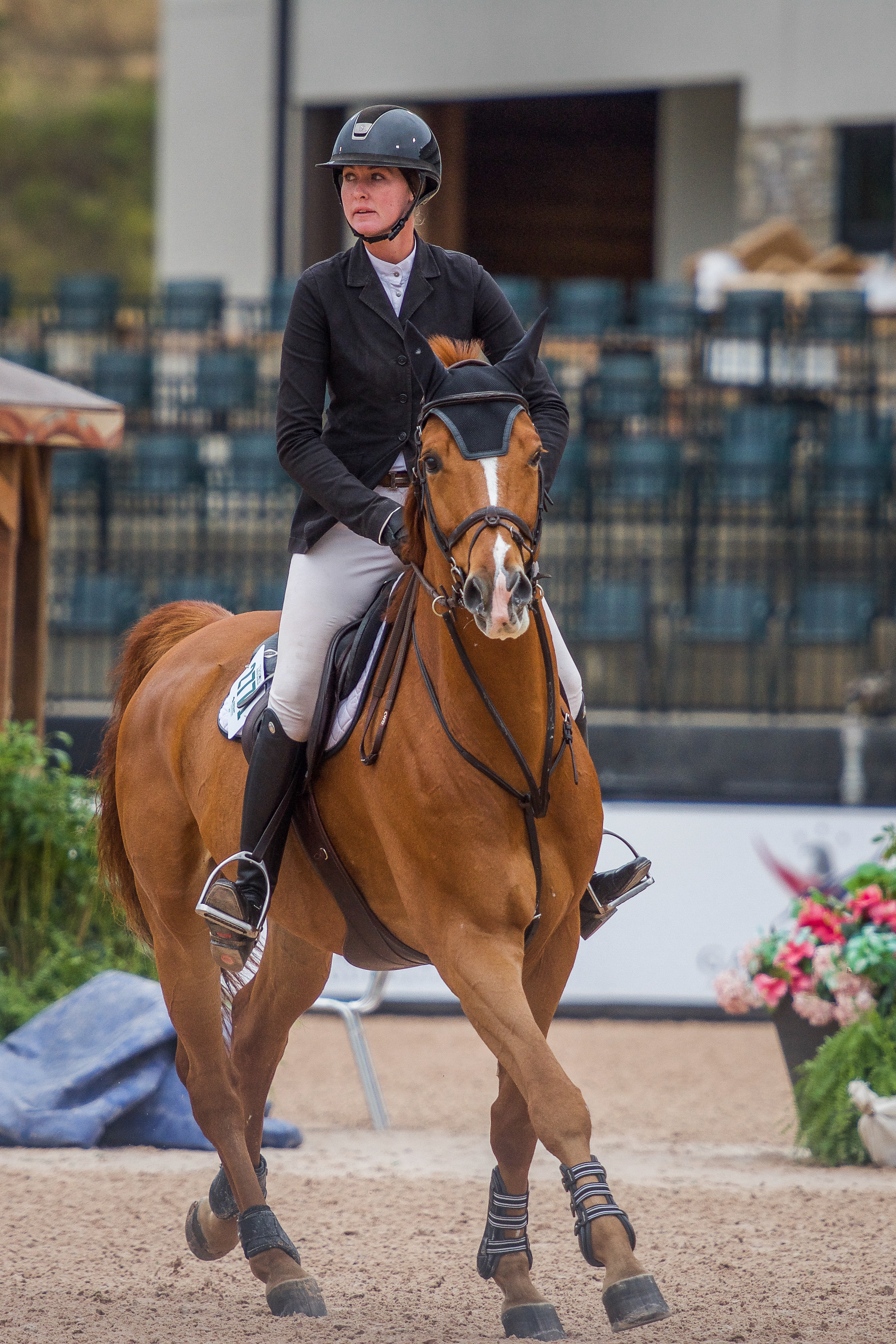 ©TIEC
What horse would you want to ride that you don't already, and why?
I don't know, maybe Secretariat! There have been so many amazing show jumpers; I can't pick just one. There were so many pairs I watched growing up as a kid like Beezie [Madden] and Authentic, McLain [Ward] and Sapphire that were amazing together. How can you possibly replicate that? 
What's your favorite part about WEF?
The level of competition and being able to watch so many amazing riders in one place every day.
Thank you, Hunter. We can't wait to watch you in action at WEF 2020!