Welcome to our Pre-Season Rider Spotlight series! Growing up in the junior spotlight, Giavanna Rinaldi took the junior circuit by storm, riding for Charlie and Maggie Jayne at Our Day Farm here in Wellington, FL. After closing out her junior years, Giavanna decided to start her professional career over in Europe where she rode and worked for Helena Stormanns in Germany. She spent the first four years as a professional learning about the equestrian business, how to run a barn, riding young horses, and figuring out "you're never too good to muck a stall." Now, Giavanna has returned to the U.S to make a name for herself on the American circuit as a professional. With the help of generous owners, Michele and Anton Marano, as well as training alongside Andrew Welles, Giavanna has come back to the states with a bang, preparing herself as the 2023 WEF season approaches and coming off of her first five-star grand prix win this past summer at Spruce Meadows. Keep reading to learn how one pony ride led Giavanna to a career in the equestrian world, with hopes to chase her dreams in the world of show jumping and equestrian sales!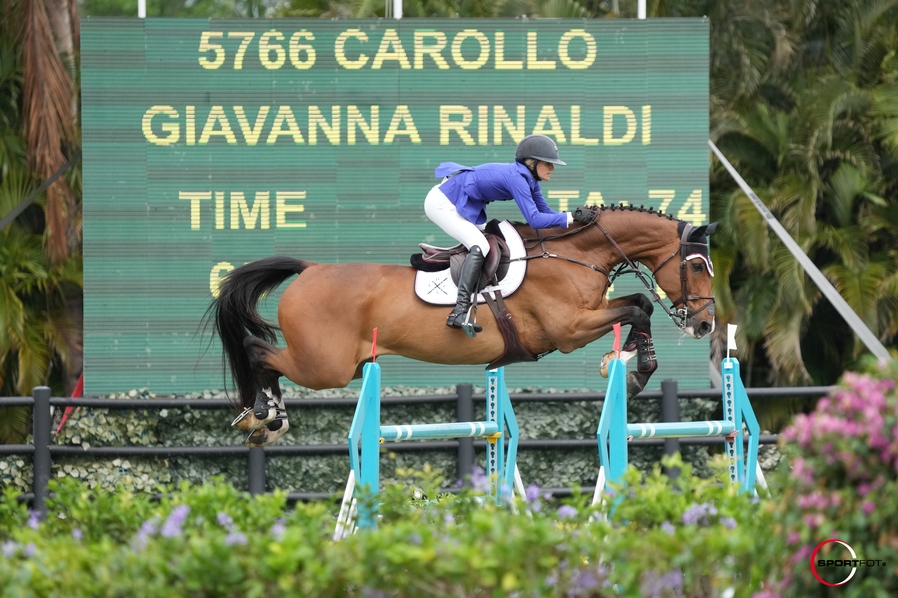 How did you get into riding?  
Well, it's not your typical story because I didn't have a family involved in horses. I grew up in a small town in Illinois, and there was a riding center that my family and I would always pass. I took a pony ride there one time and got hooked. After that I begged my mother to let me go back and sit on the ponies, to the point where she tried to avoid the road the barn was on so I wouldn't cry about it. You couldn't start taking riding lessons there until you were four, and I was only three at the time, so that's all I wanted to do until my fourth birthday. I tried other sports after that, but besides riding, none of them ever stuck.
You started off in the equestrian spotlight as a junior with your former horse Hugo. How has it been transitioning from a junior and re-establishing yourself into the professional world? 
It was a bit difficult to be honest. Many people don't know this, but I did try to go to college and figured out it was not for me. Everyone I talked to strongly recommended going to college and having a back-up plan besides horses. I never wanted to; I just tried it out because that was the normal thing to do. After I figured out that wasn't the right plan for me, I knew I wanted to go to Europe. It had been a dream of mine to go ride at a stable in Europe, and I wanted to know their system. My first job interview ever was with Helena Stormanns, and a few weeks later, I was on a plane to go work at her farm in Germany. Nearly four years later, I was still there with Helena and learned a world of experience. After those years, I felt like I was ready to come back to the states and get my name back out there again.
A job opportunity came along, it was an owner with two nice horses, so from there I just took every opportunity that I could. As a young professional trying to make my own way, it's certainly not easy, but I think if you really want to do something, you will be able to do it. Since moving back to the states a year ago, I've had to be really independent. I took these two horses I had and figured out the best plan to keep them going at their best while also trying to do other things on the side. It's not easy managing everything on your own, but I have an amazing support team behind me. The owner of the two horses, the Marano's, have been super supportive, along with my parents. 
How has that time working over in Europe developed you as a horseman? 
I did everything over there; I wasn't just a show rider. Each day involved getting up with the grooms, mucking stalls, and taking horses in and out of the Eurosize. It wasn't just about the riding. People would look at it as a show rider job, where I get to ride all these horses, but I also did a lot of other work. There were times when I went to international shows on my own. Before Europe, I obviously knew how to do all that, but when I was with the Jayne's growing up, we had grooms and never had to do any of that.
Some say it's like being thrown to the wolves, but I wouldn't have wanted it any other way. I learned so much about every aspect of a horse. If my horse wasn't feeling well one day, I would know every detail about it. Even when I came back to the states, I still groomed my own horses. I got a groom when I was traveling over the summer circuit, but I truly think you need to know every detail about your horse. You can't form a partnership if it's one-sided. At least, that's how I look at it.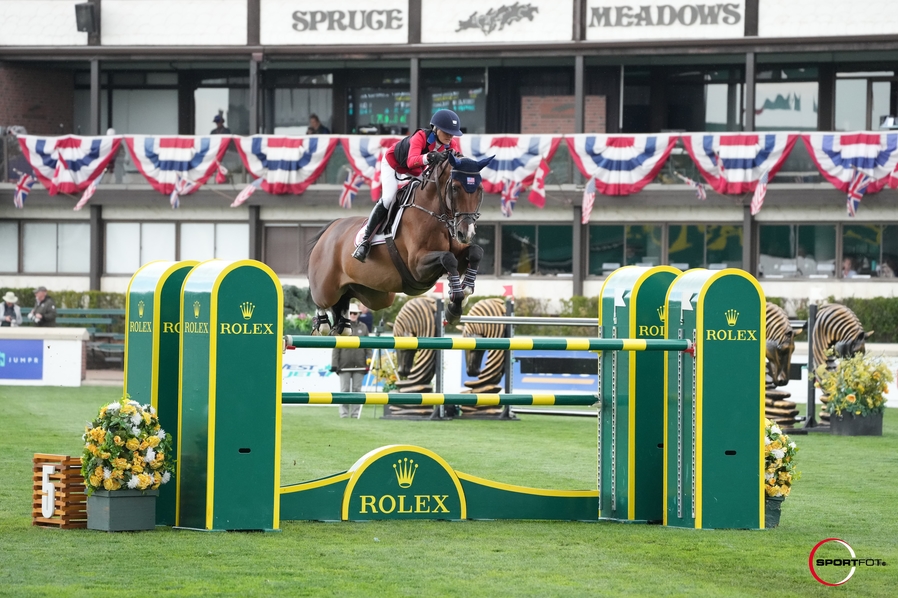 What was it like winning your first five-star Grand Prix?  
If you would have told me a year ago that I would win, yet alone do, a five-star class, I would've laughed. I can't even put it into words. It's been a couple of months now; and it still doesn't feel real. I thought it would take me a lifetime to do something like this. Ever since I was younger, I wanted to win a five-star grand prix. It was really next level.
Honestly, I think what helped me do so well that day was that I jumped a 1.55m class two days before and I messed up on course. I gave her (Cosmona) a terrible distance into a triple combination, she swam through the first part of it, she jumped out for me because that's just how brave she is. After that I was so upset with myself. I try not to hold on to things after something bad happens, but I couldn't get that out of my head. Going in with that mindset to my first five-star grand prix wasn't easy. There are so many mind games you can play with yourself in this sport, but when the time comes you just have to clear your head and do what you know how to do, which is what I did. I truly think doing poorly two days before made me shine that day.
What are your plans for this upcoming season?  
I now have three nice horses from the Marano's, and I also do a bit of collaboration with Andrew Welles. He has some really nice up-and-coming horses we're currently working on. I do a little bit of business with Andrew Bournes as well, so I'll be working with the two of them. However, my main goal for this winter is to not only get more horses to compete with but also get into sale horses. I really want to start making a name for myself doing more than just riding. Other than that, I hope to continue doing the five-star classes and bring up my seven, eight, and nine-year-olds.
In a sport that is full of so many talented athletes, what advice would you give to a young rider who wishes to follow in your footsteps? 
Never be afraid to learn something new because you never know it all! Listen to everything that everybody says, whether good or bad, listen to it, and in the end, do what you feel is right. You have to look out for yourself because nobody else is going to. Also, don't be afraid to get into a new system. If you're just coming out of the junior ranks and you were with one trainer for a while, learn a new system. Become a working student, and be okay with doing the grunt work. I did it for four years until I got to this point, and I just think you're never too good to muck out a stall. Nobody is good enough to not go put a blanket on your horse or whatever little thing it is. That's where it all starts!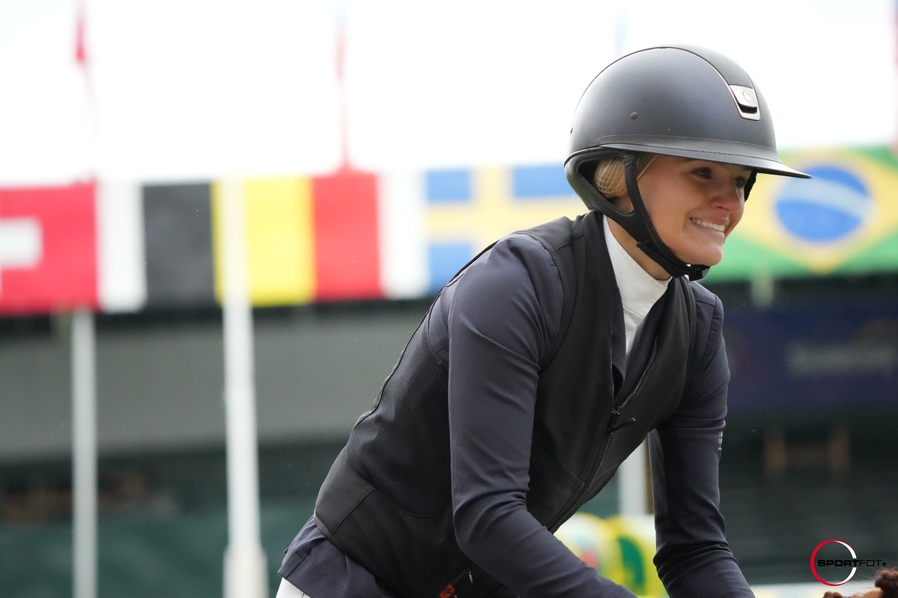 Keep your eyes open for more rider spotlights as we begin the countdown to WEF 2023!