Can you believe we have only two weeks left until the 2023 Winter Equestrian Festival begins? We sure can't! Last week, we had the privilege of speaking with hunter superstar Geoffrey Hesslink for this week's rider spotlight. Growing up around some of the top hunter riders in the world, Geoffrey took every opportunity he got to get to the top of the sport. Over the past four years, he has worked alongside his partner, Brendan Williams, to grow their business, Hesslink Williams, and has already coached numerous riders to top placings at the 2022 Captial Challenge Horse Show, Pennsylvania National Horse Show, Washington International Horse Show, and The National Horse Show. He also secured a major win for himself here last year, winning the $100,000 WCHR Peter Wetherill Palm Beach Hunter Spectacular with Little Brook LLC's Mon Tresor. Geoffrey plans on continuing his success into WEF 2023 on behalf of himself, his riders, and his generous owners, who he credits for his continued success. Read the full article to learn more about Geoffrey and his appreciation for the art of the hunters!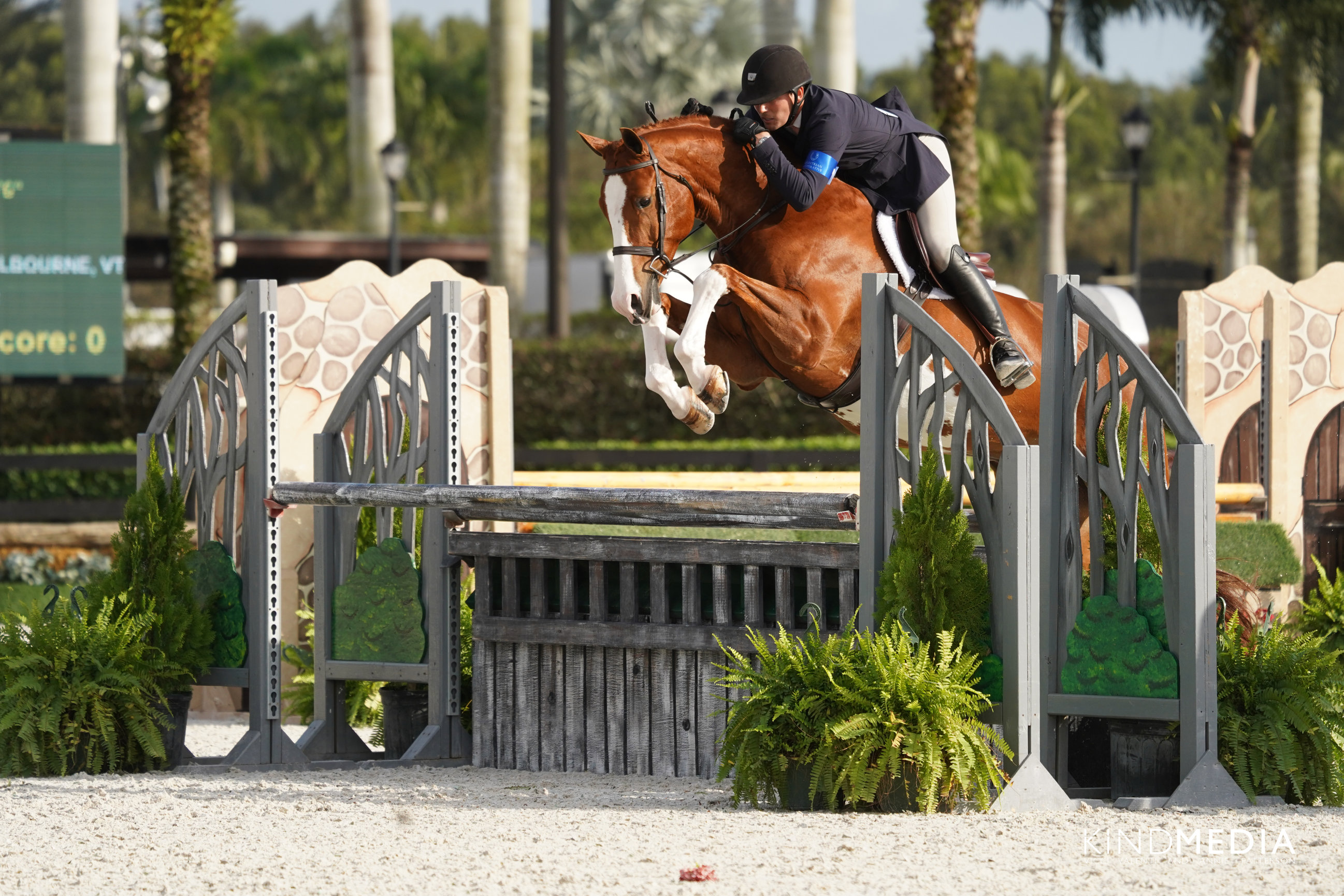 How did you get into riding?
I always had a love for horses. When I was younger, I played several sports but had an accident that limited what I could do, so when I was nine years old, my dad took me riding for the first time, and I haven't looked back since!
What made you decide to specialize in the hunters?
As a junior I was very passionate about equitation, and I did have some opportunities to do the jumpers, but I always felt like I had a lot of opportunity in the hunter ring. When I was younger, I was lucky enough to train under a number of big names in the hunter industry, such as Don Stewart, Andre Dignelli, and Tim & Kelly Goguen. Over time, it became something I was good at and got recognition for – it felt very natural and like something I could continue to be passionate about. I owe it all to my owners and clients; they allow me to continue at the highest levels. Lindsay Maxwell, Sabrina Hellman, The Swani Family, and The Little Family have all gone above and beyond since starting our business by providing me with such wonderful horses.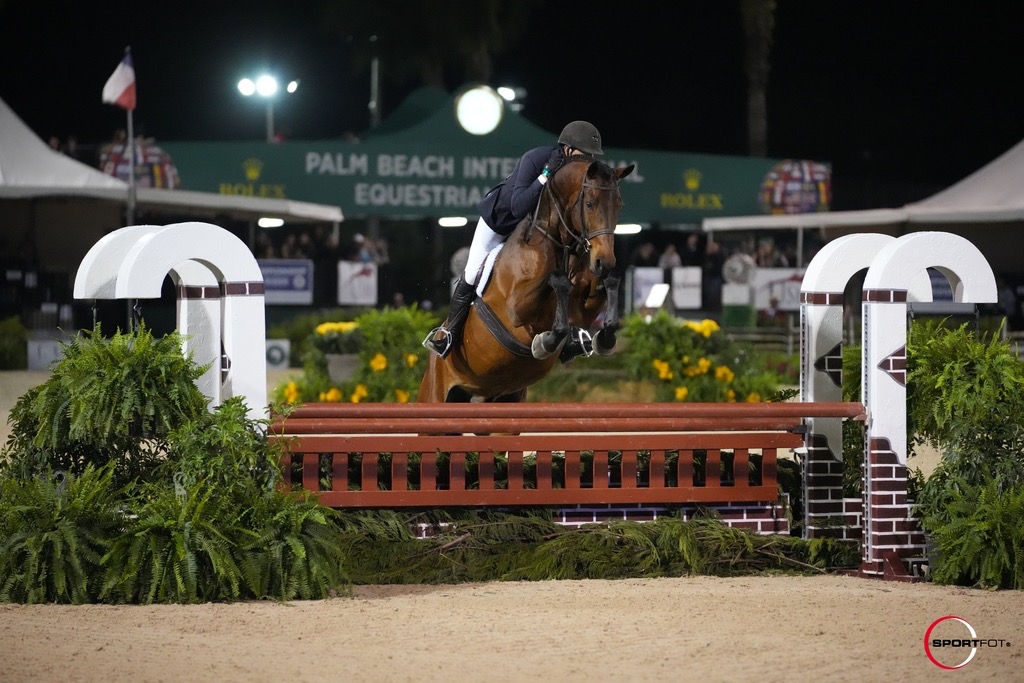 How has it been training alongside your partner?
It's really been great. It's always nice to have someone on the ground, helping you and telling you what you need to do differently or change. We started our business about four years ago, and I couldn't do this without him, He makes my life so much easier.
 The hunter world is often viewed as simple and lower in difficulty than the jumper world. From your experience, how would you debunk that statement?
I think the simplest way to put it is that it's a subjective event versus objective. When your every move is being judged, and the pressure is on to consistently replicate top rounds, it becomes an art form. I continue to believe that the hunter discipline is a beautiful sport. It's hard to do it well and make hunters go perfectly round after round, and the horses that are at the top are real athletes and perfectionists in their own right. Having a perfect round, or having someone watch you and say the round was seamless is difficult. To me, the challenge of showing off each different horses' strong suit is what keeps me hungry for more. A lot of people think hunters are boring, but to me, at the top level they all excel in different areas, which makes it fun.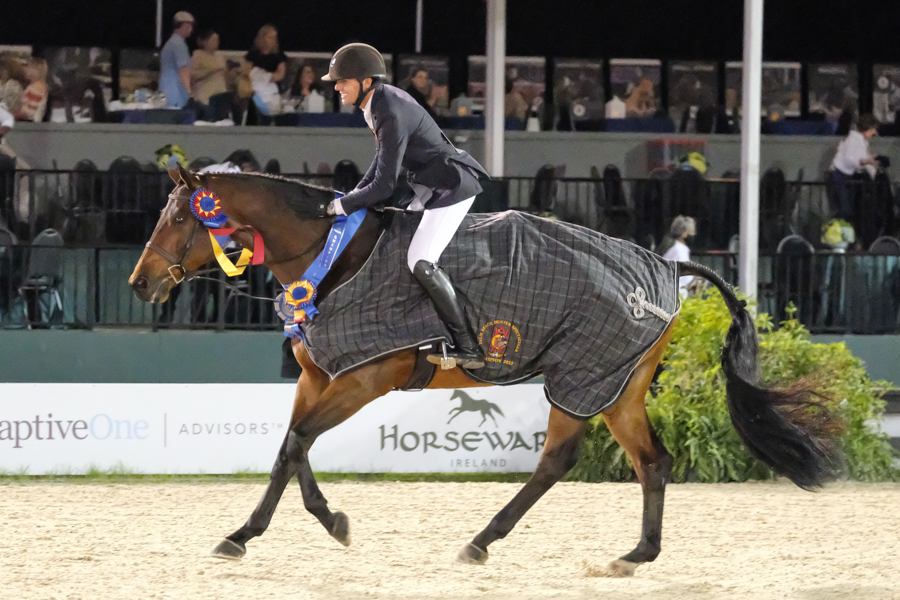 How has your success during the Annual Series prepared you for WEF 2023?
I love the fall and holiday series during pre-season; my team and I utilize the shows every year. Several classes are offered to get your feet wet in higher levels of competition for horses and riders that are moving up. I like how there's a change in rings and that there are so many derby classes, both national and international, which you don't see every week during WEF. There is so much packed into each week at WEF, so the pre-season is the perfect time for us to get into those classes with new horses or ones that had a light indoor season while letting our top horses have some downtime.
 What are your plans for the upcoming season? 
I'm very excited for WEF 2023! I hope to continue the success with my professional horses, as well as the success of our clients and customers. We really focus on Week 6, which is World Champion Hunter Week, and now the addition of another WCHR week during Week 12. Between myself and our clients, the overall goal is to qualify for the night class during Week 6.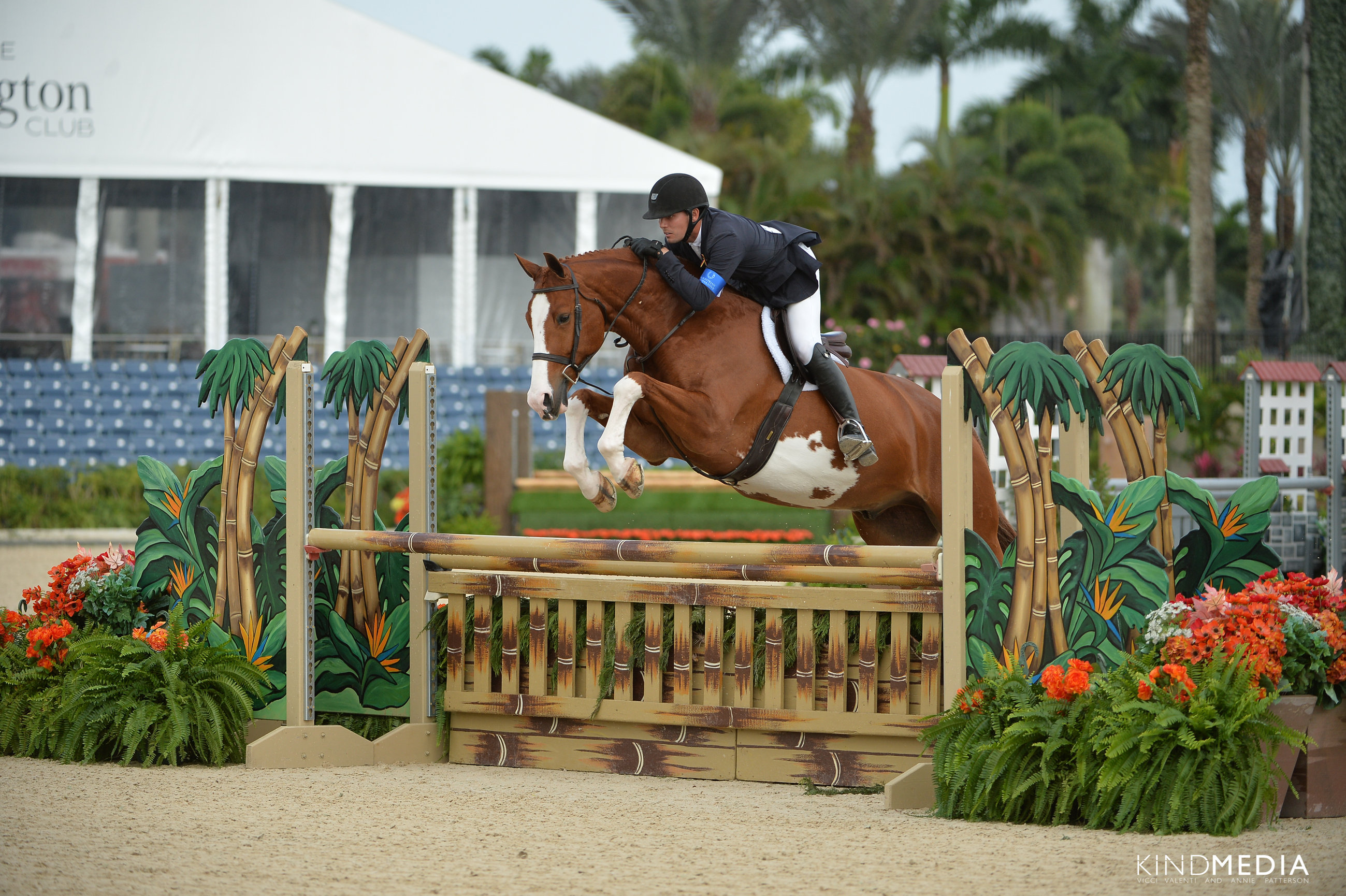 Which horse has helped you the most throughout your career? 
The Swani Family's Trademark is truly my heart horse. He just has been so special to me in a way that a horse hasn't been in a long time. He helped put me on the map as a real professional, and every time I get on him, it's a feeling like I've never felt before. Samantha Shaffer took her time producing him, and I am forever thankful to The Swani Family for allowing me to be a part of his story. I've ridden very few horses that try to win as much as he does. He's one of the special ones, for sure!
 See you next week for our final rider spotlight before WEF 2023 gets underway!