We're halfway through Week 7 of our #WEF2021 season! For this week's Rider Spotlight we met with Erika Jakobson to talk all things WEF. Continue reading to hear more about her horses, her goals, and her advice for new riders below!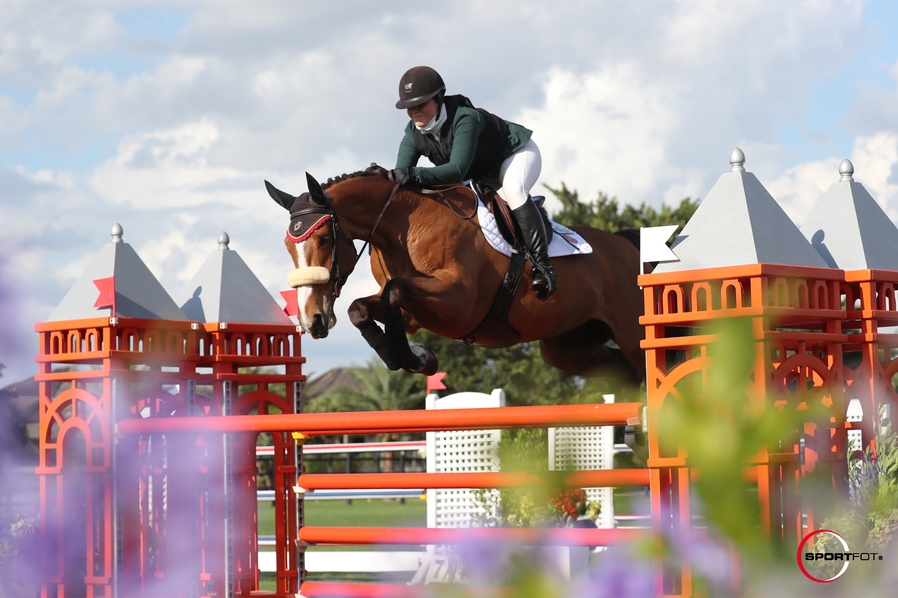 How did you get involved with riding?
I first rode when I was four years old at my brother's birthday party. One of our neighbors brought over their pony for pony rides, and after that I asked my mom to take lessons. A few weeks later she went to a workout class and saw a business card for Carriage Hill Farms, so she signed me up for lessons and I've been hooked ever since!
Tell us about your horses!
I have Everton and USA Normande, who I show in the High Amateur-Owner Jumpers. Taalex, I show in the Medium Amateur-Owner Jumpers. Van Gogh, 've recently been showing in the Amateur-Owner Hunters and derbies. Lastly, Nobel Laureate is my old equitation horse who has been playing in the national derbies recently. 
What advice would you give another amateur coming to compete at WEF for the first time? 

Try to watch as much as possible! WEF is so cool because there is everything from the top riders in the world competing in the CSI5* classes to lead line classes. Coming out to watch Saturday Night Lights, or even just going online to watch videos of some of the top professionals is a great way to learn, and it's always exciting!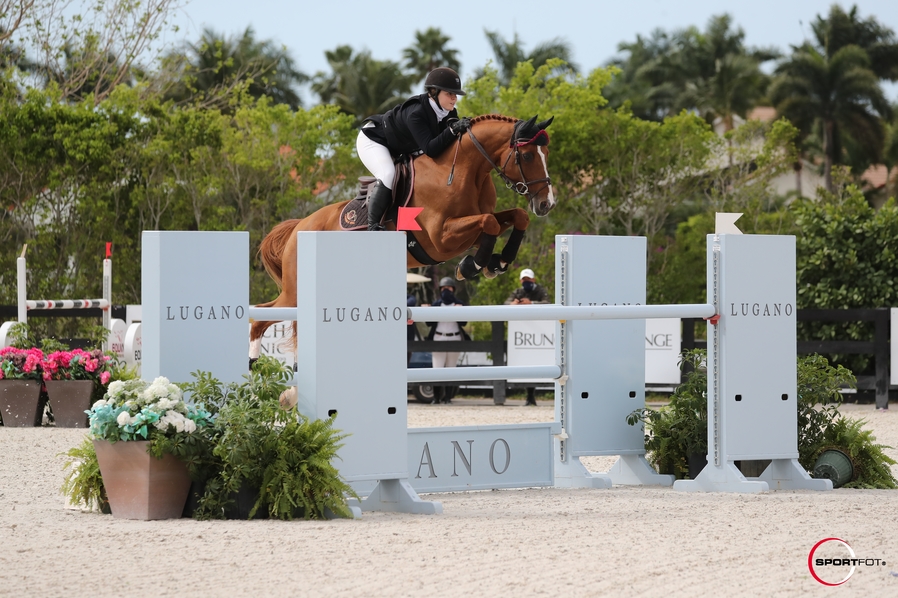 How do you balance your busy show schedule as an amateur while also being a student?
I am very lucky with the team behind me and the support from my family! I really wanted to find a good balance between having a normal college experience and still being able to come down to ride, so while I am at school at the University of Michigan, everyone at Carriage Hill Farms keeps my horses fit and healthy so they are ready when I come home. Last year, I was able to come home for 4 weeks of WEF before everything got shut down. This year with COVID and online classes, my school schedule will be a little more flexible and I will hopefully be able to ride a bit more. 
What does a typical day for you look like?

A typical day usually starts with me getting to the barn early to start riding at 7:30. I usually ride 3 to 5 horses, depending on my school schedule. Then I'll go home for class, which usually is from 11 am to 1 pm,  but some days going as late as 3pm. After class, I usually work out then study in the afternoon for any exams I might have coming up. Afterward, I have dinner with my family and maybe watch a movie with friends or stress bake!
What has been a highlight for you in your riding career?
A few highlights for me have been placing in the top 25 at Maclay Finals, the top 20 at North American Junior Equitation Final at Capital Challenge, being the High Junior Jumper Circuit Champion at Traverse City a few years ago, and getting the opportunity to show in Europe on multiple stops of the Longines Global Champions Tour!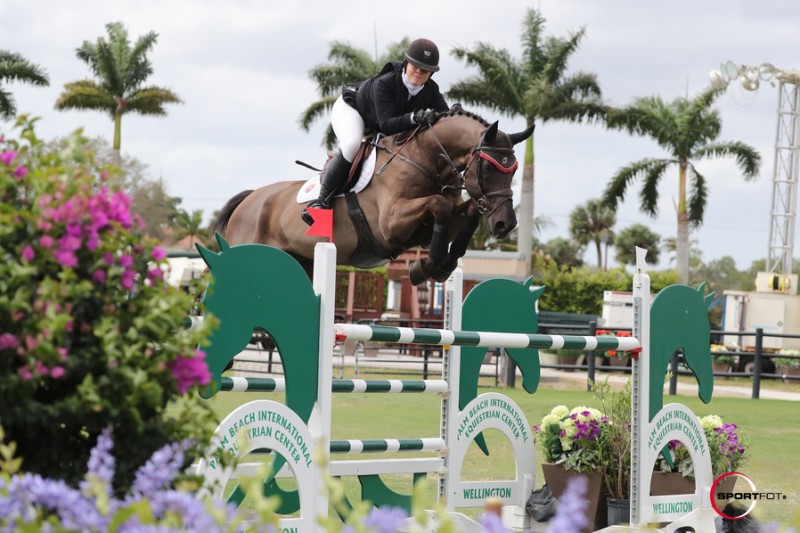 What's one of your favorite restaurants on-site at WEF or in Wellington?

My favorite restaurant at WEF is probably Tess & CO at Farm Stand or a good burrito from Magdalenes.
What are your goals for this season? 
My main goal for this season is to have consistent, confident rounds on all of my horses. Since I'll be juggling school again and won't be riding as much, when I am home to ride, being able to have solid rounds keeps me confident in myself, my horses, and my team.
Thanks, Erika, and congrats on all of your accomplishments so far. We can't wait to watch all that you continue to accomplish in the second half of #WEF2021!