Meet Charlie Jayne and Nicole Bellissimo, the team captains for the 2020 $75,000 Battle of the Sexes presented by Wellington Regional Medical Center! This talented duo is quite seasoned in the annual Battle of the Sexes competition, with Nicole leading the girls' team for the past four years, and Charlie leading the boys' team for the last six. Read below to hear about how they're preparing, what they're looking forward to most, and why YOU should come out and cheer them on!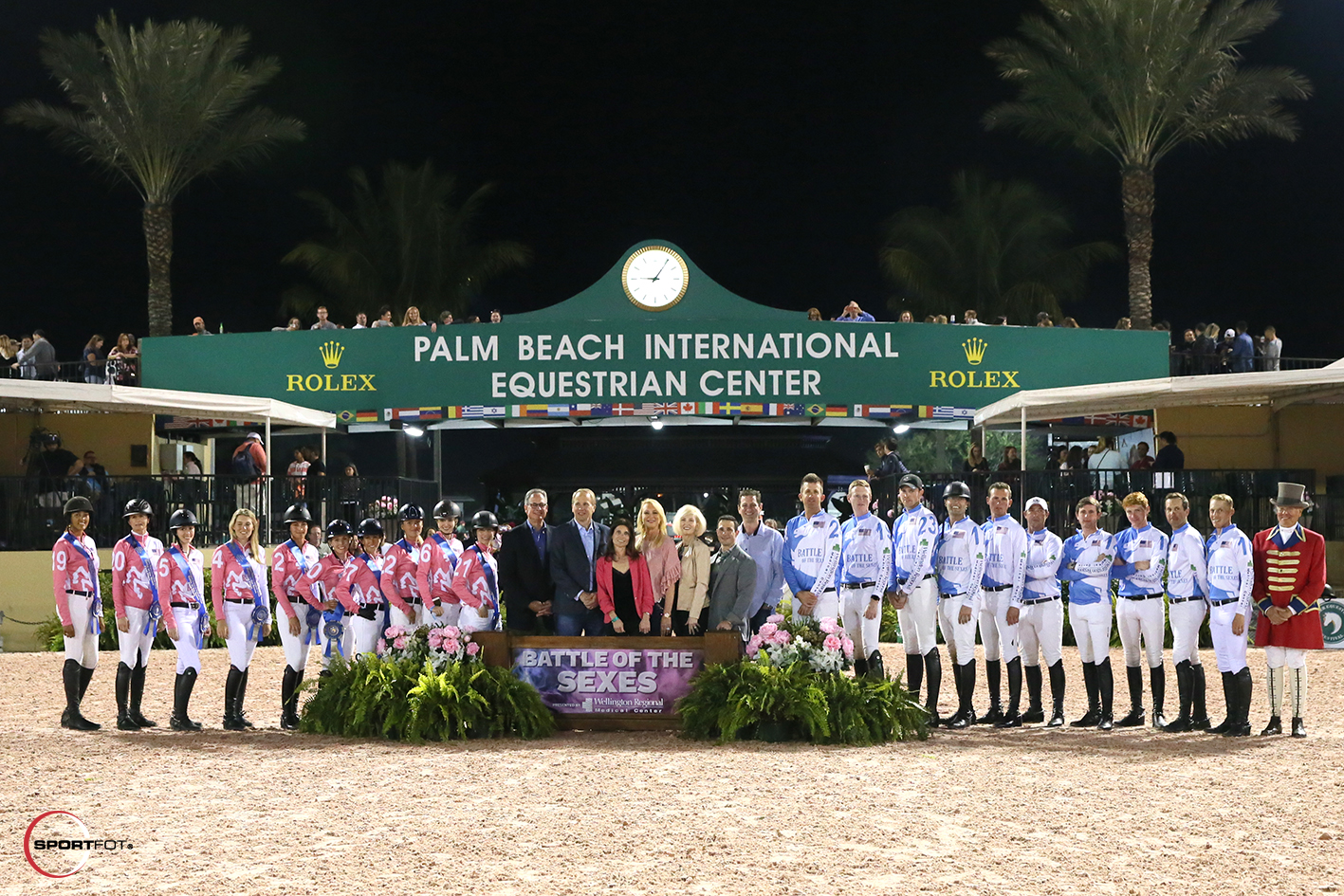 How are you preparing?
Nicole: Typically, I think I'm way more prepared than Charlie is! He always seems to get a good team together… the night of. Usually, my team is set two weeks in advance. Everyone gets really excited about it and the riders kind of know the drill now, so they start texting me about it. I have quite a good team set up. We're organized and excited to beat the boys again!
Charlie: We have more of an international flare. We have speed from all over the world this year! We have a couple from Ireland, South America, and so on. We're international speed demons, you could call us. We're excited for Saturday night! Now, we have won once in the past. I know nobody likes to remember that, but we did win two years ago, so we're hoping to get back on top of the podium again!
Nicole: Yeah, we thought if we beat you guys every single year for ten years, you wouldn't come and play anymore!
Which horses will you be riding?
Charlie: That's to be determined…
Nicole: So, that's also where I'm more prepared! I'll have my horse Jersey V.D. Hunters. It's actually really nice for them [the horses] to be able to get under the lights, but not at the grand prix height.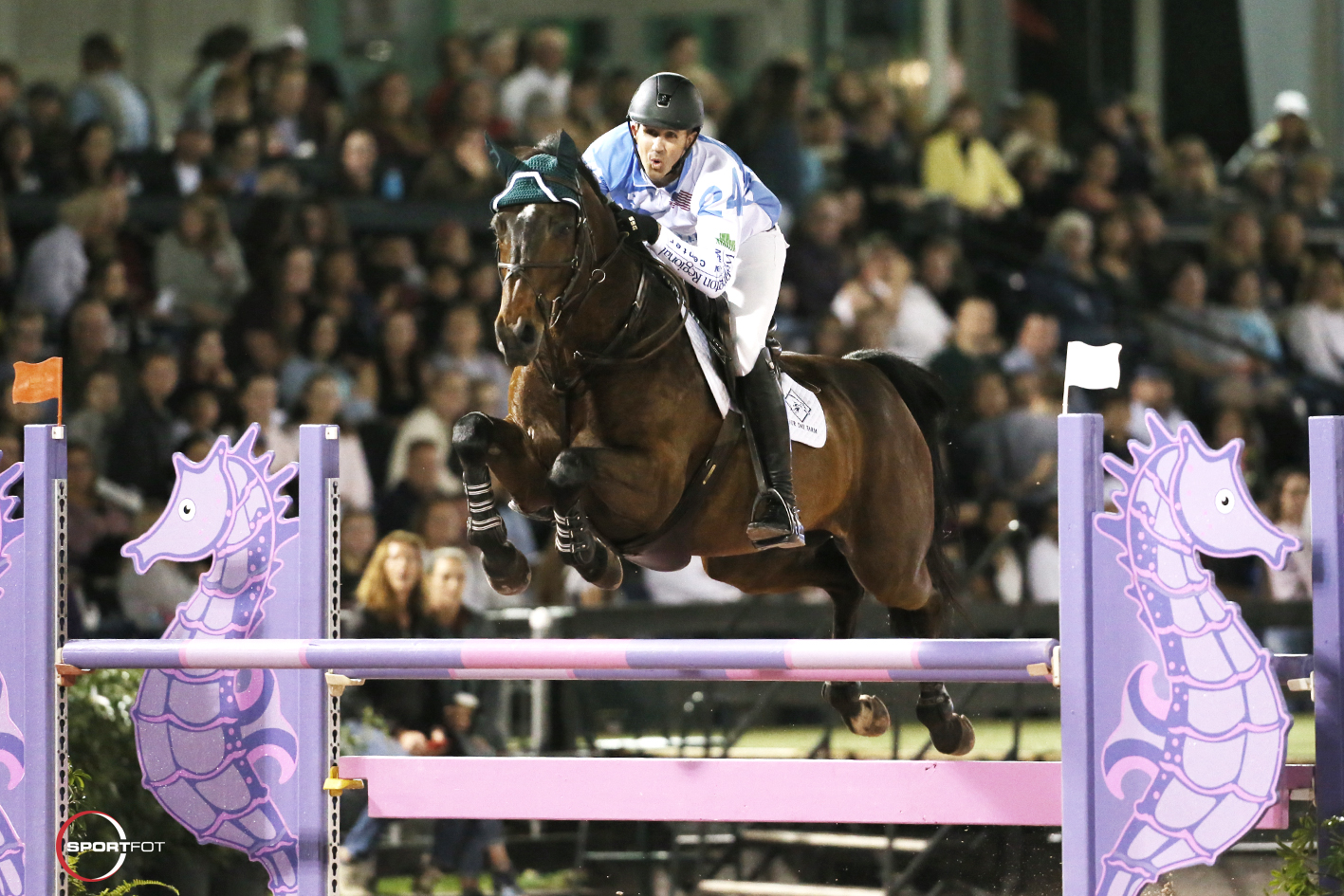 How many years have you been competing in the Battle of the Sexes?
Charlie: Your guess is as good as chocolate! Probably six years or so.
Nicole: I've done it four times!
What do you enjoy most about the Battle of the Sexes?
Nicole: I think it's really nice having it as the first Saturday [Night Lights] of the season. We all prepare our horses so intensely for the start of the season, so it's a nice way to shake the cobwebs off and have some fun. It's also a really great format for people who maybe aren't diehard show jumping fans. Anyone can really understand the format and get into it. It's also really cool how it switches so much, because of how the points are for each round. It's not over until it's over!
Charlie: It's all about the speed. You could almost compare it to Nascar. It really gets the crowd riled up and sets the tone for Saturday Night Lights. It does an excellent job of bringing the boys, the girls, the kids, the grandparents, and everybody out to grab a hotdog or burger and root for their team. It's a really good time!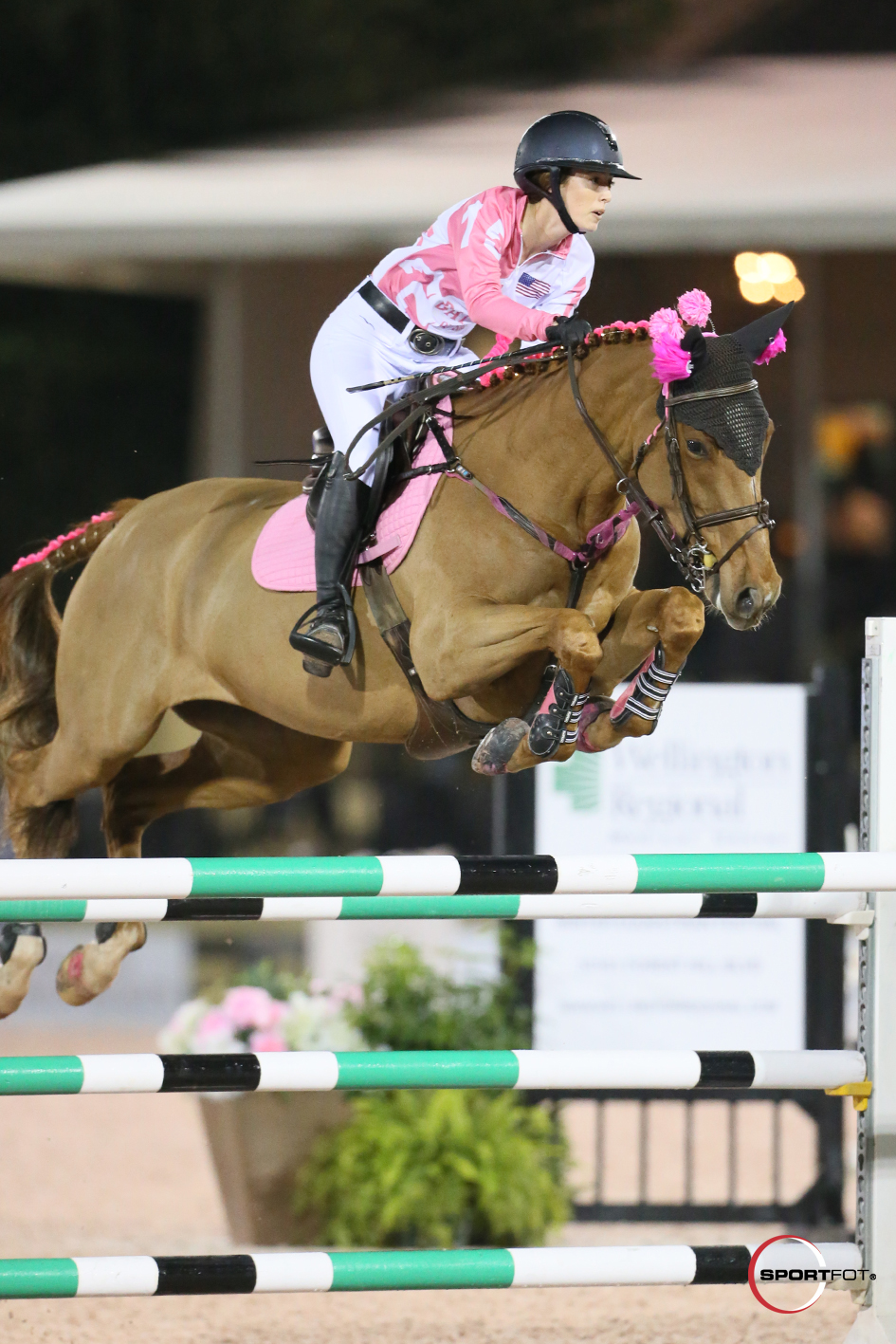 Charlie, how do you plan to make a comeback after last year's defeat?
We just have to keep trying! I have to say, the girls do have a very fast team this year, but I think the boys do as well. I'd say it's a 50/50 chance. We're shooting for it!
Nicole, how do you plan to defend the girls' champion title?
I think we're getting more and more into it every year. In years past, I struggled a little more with finding people who wanted to do it, and now everyone thinks it's a really fun and exciting class. People are bringing better horses every year, and everyone is so excited about it. We're here to win, not just compete!
Thank you, Charlie and Nicole! We can't wait to cheer you on during the 2020 Battle of the Sexes on Saturday, January 11 at 7:00 p.m.