Week 10's Rider Spotlight features Texan native, Brittany Hildebrand! Brittany is a Texas A&M equestrian team alumni who operates out of her own Hillington Farm based here in Wellington. Hildebrand discusses her goals for the 2022 season, how being on a Division I team affected her competitive amateur career, and gives some great advice for those competing in WEF this season.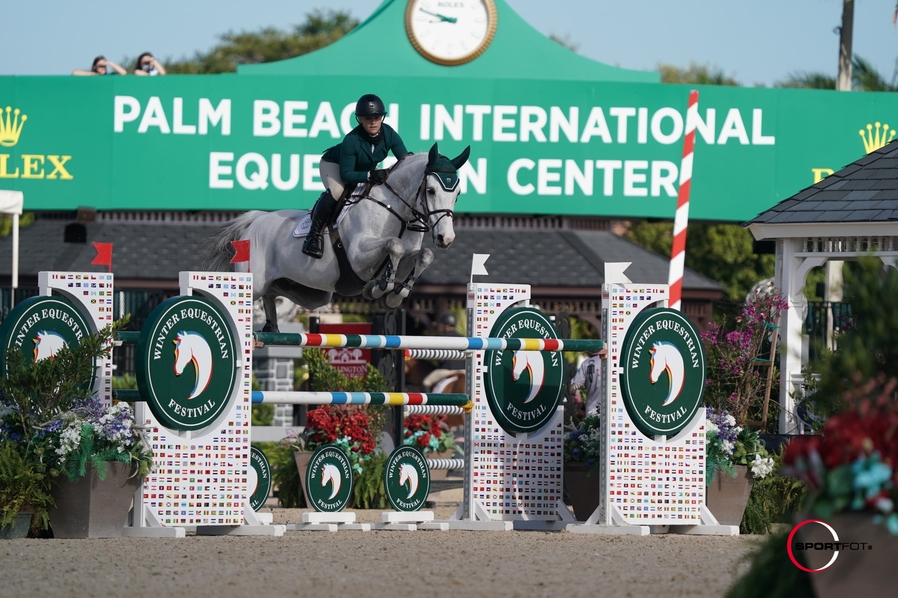 What are your goals for the 2022 WEF season?
My goals are to consistently ride in the High Amateur Jumpers. I've been showing in the Mediums and the Lows, and at the end of WEF last year I got to ride in the Highs so it would be nice to, by the end of WEF 2022, be riding consistently in the High Amateurs. I have Kiss-Kiss Van Het Endhouse and Salitos 8 in my string currently. I got Kiss-Kiss last summer in Europe and I've had Salitos for two to three years now. I am letting my trainer, Becky Conway, ride my mare Jersey Girl now and she won a class several weeks ago and got into the Nations Cup week.
What would you consider one of the greatest accomplishments of Hillington Farm?
We've come a long way since I started riding with Becky and Conan in the beginning. I started riding in the 1.0m Jumpers, so I think that where we are right now with the few horses we do have is great; our horses are still jumping amazingly and are happy and going in the right direction. We haven't really had a bad moment. Everything's still consistently moving forward in a positive way. I thought it would take longer for me to jump the 1.40m, but last year I jumped my first FEI class and it was a good experience. Jumping 1.45m is probably one of my greatest accomplishments so far.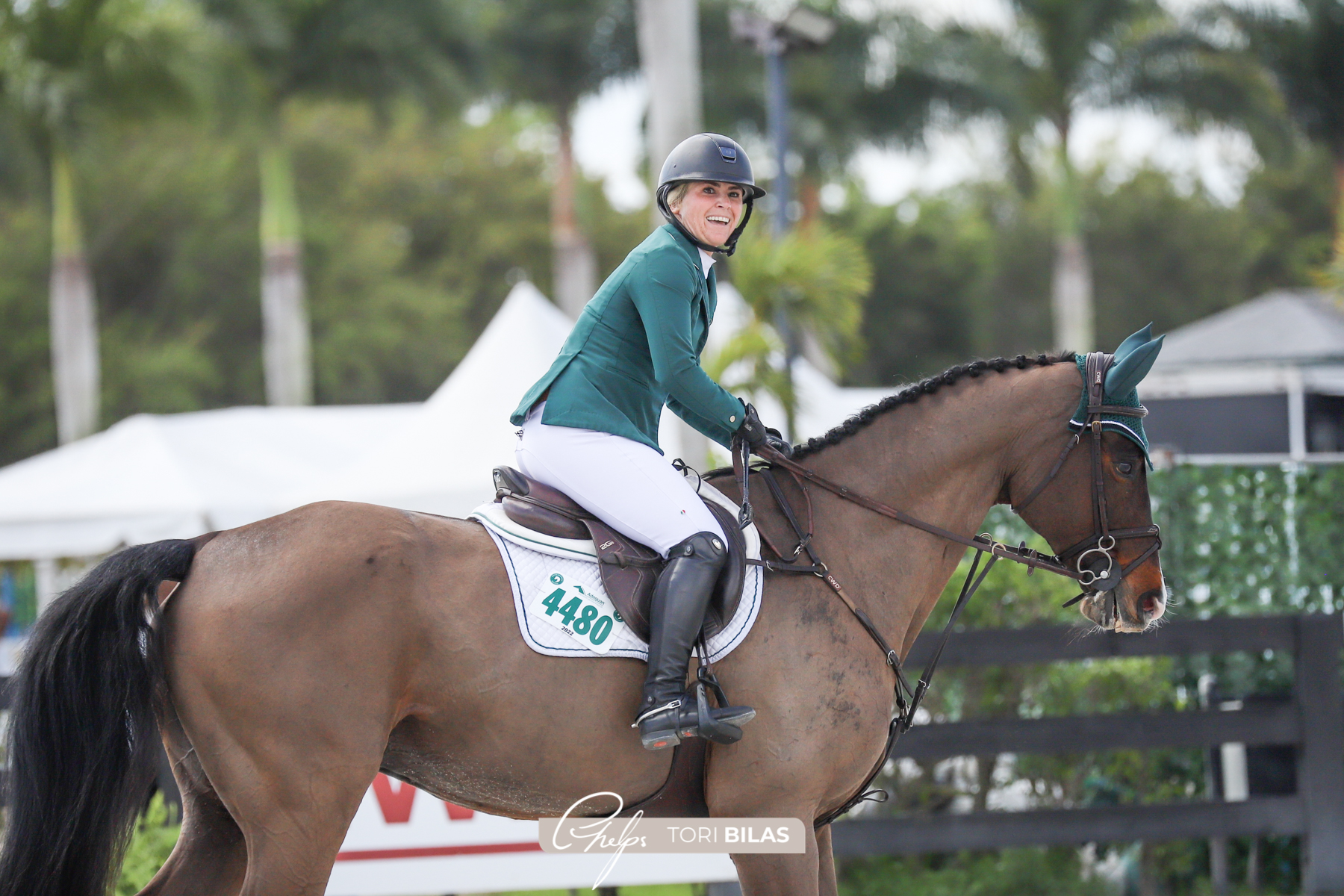 As a former member of the Texas A&M equestrian team, how do you feel that riding in college affected your competitive career as an amateur?
Riding in college on a team I will say takes a lot of dedication. It definitely keeps you competitive because only eight people horse show for a team and that changes weekly, so if you're not riding well enough, you're not going to be the person to compete. Being on the team takes a lot of time and a lot of effort, but both what I did then and what I do now still take a lot of dedication. I found it hard to do both the equestrian team and WEF during school; some balanced it very well, but it's hard to be very good at both.
I also think it's neat that on equestrian teams, since the horses are donated, you learn a lot from riding horses you're not used to. It helps your horsemanship skills learning the way different horses go and how some jump better than others. At school, it was framed as 'how can you make this horse perform better?' At WEF, it's the same but more focused on me. It's a different type of horsemanship skill. It also is a team sport at the end of the day, so it teaches you to be supportive of other people. Even though you're individually competing you're still working towards the same goal. It teaches good sportsmanship, as well.
What advice would you give to someone who will be competing at WEF for the first time this season?
Don't get overwhelmed. It can certainly get overwhelming with all the riders from all over the world. It's okay if you didn't do your greatest. Also, remember to have fun. I have to remind myself to have fun sometimes, too. I do genuinely enjoy doing it but everybody wants to win, so the balance of that sometimes gets lost. Enjoy it while being competitive.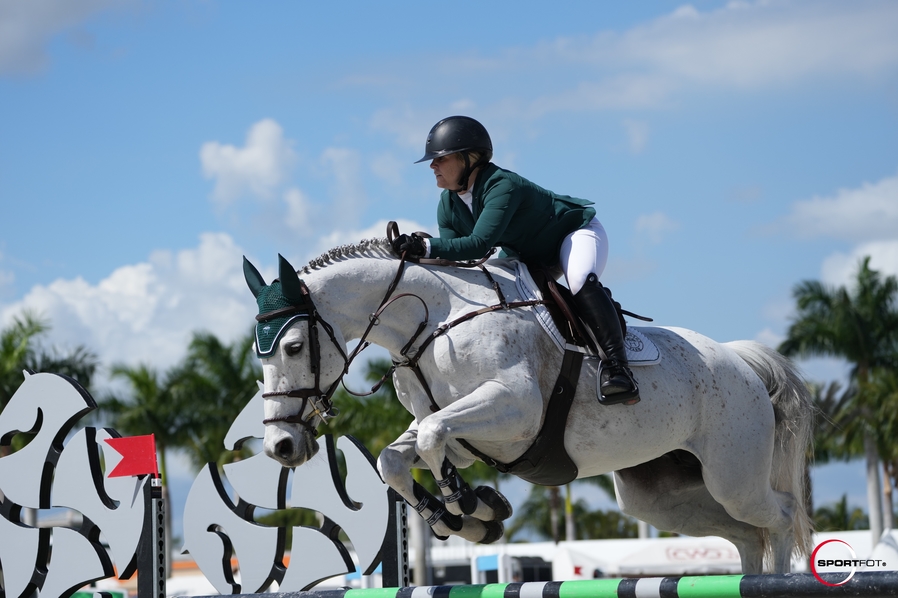 Do you have any secret talents or skills someone would be surprised to know about you?
I love to go hunting, which is something about me that's not typical in the horse world. We have a lot of property back home in Texas, so I spend a lot of time there and we go white-tailed deer hunting or dove hunting. This year I'm aspiring to spend more time in Florida because going back and forth is a lot. Also, I think I've been in about 15 weddings and have about 10 more to go. This year I have a lot of weddings that I'm traveling back and forth for. I'm great at being a bridesmaid!
Thank you, Brittany, for being a part of our Rider Spotlight series this week, and we wish you the best of luck for the remainder of the circuit!