Beezie Madden, one of the most well-known female riders in the equestrian industry, is currently ranked 26th in the world. Madden was one of the first women to earn over $1 Million dollars in prize money, and she has represented the USA in multiple Olympic Games, World Equestrian Games, and Nations Cups. Madden's career highlights include winning both the individual Bronze Medal and the team Gold Medal at the 2008 Beijing Olympics. She represented the USA in the 2012 London Olympics, and again in the 2016 Rio Olympics.

 We caught up with Madden to hear about her experiences at WEF throughout the years!
When did you start showing at WEF for the full season?
Woah, you are really going to date me now! I think I would say back in the 80's. I was a junior rider competing in the junior jumpers, junior hunters, and equitation.
What is one of your earliest memories of showing at WEF?
I came here and showed in the junior jumpers for the first time, and I remember doing the high juniors and that was a little scary.

Have you enjoyed watching the venue grow over the years?
There was a jumper ring and a hunter ring and I think that was about it. It has really changed, and with this whole place being built it was quite a big step in making the sport bigger and possible for more people to come. It has just grown and grown as the years have gone by.

What is your favorite part about WEF?
We can bring all levels of students, all levels of horses, and I like that they feature the Grand Prix's as Saturday night classes now because it can be really highlighted. I think that was a great step!
Would you say the Saturday night classes are your favorite?
Yeah I think so. I like any big Grand Prix even if it's during the day, but I think the night class is the best way to do it because people are so busy during the day. If you want people to come watch and make the class really important then that's the way to do it. It's a great atmosphere, people can come watch because there's nothing else going on for the trainers and riders. Then if you have a student who is not at that level yet, instead of being off at another ring showing their horses they can be there to learn.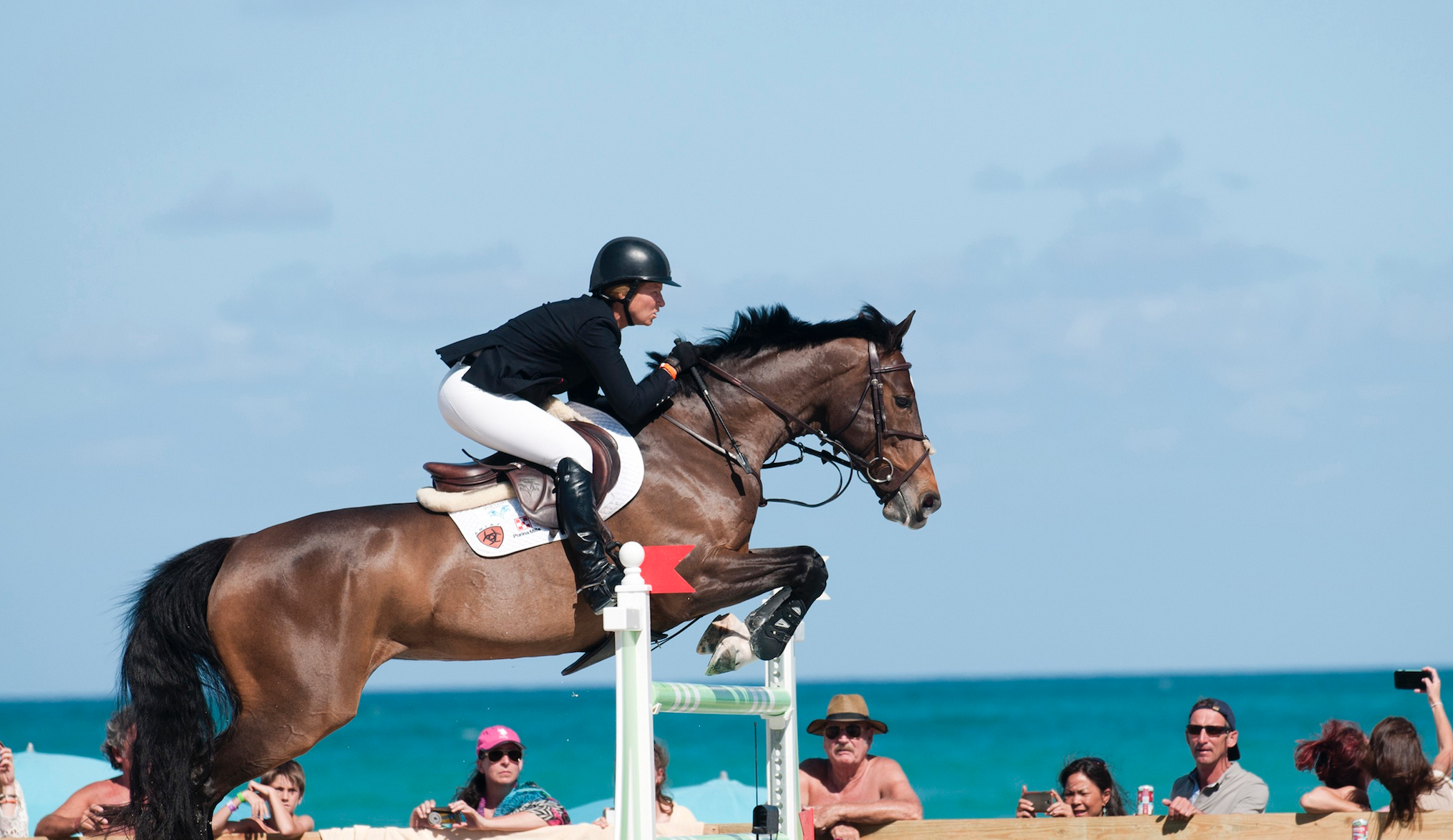 Do you like having a farm so close to the show grounds?
Yes, it's so nice to have a farm in Grand Prix Village. It is still busy, but it's very nice to have your own place because it's a little like being at home for the horses.
What do you like about being at WEF for a long period of time?
For us, we like being in one place because the horses consider it more like home. You can use this as a home base and the horses always feel like they are coming back to the same barn.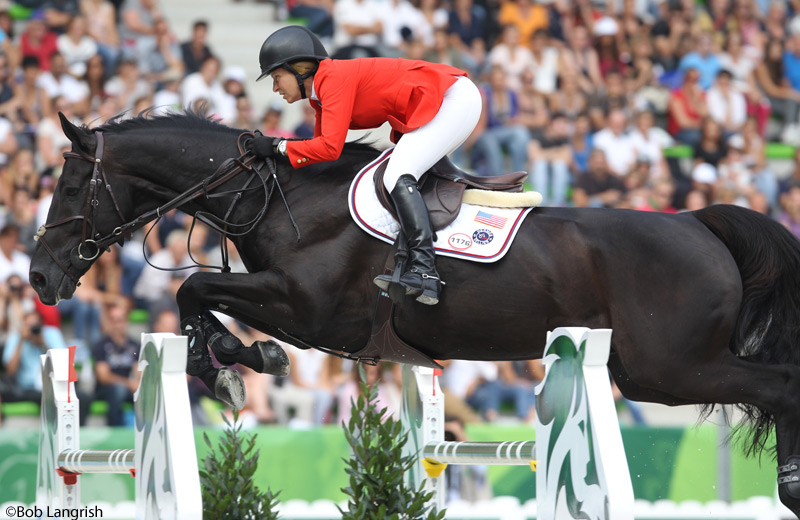 Who are you planning on using for the Saturday night classes?
Well I have three Grand Prix horses I would say right now. I have Breitling LS, who will do some. Then I also have Darry Lou, who I just got last year and he's up to that level, and then Coach who already competed in some Saturday night classes last year. I have a few 9-year-olds as well that can spot into some, not the 5* Prix's, but some of the other ones.

What do you do on your days off?
I will go to the gym, usually make a plan for the week, and do some stuff we didn't have time to do during the week because it gets so busy! Then sometimes in the afternoon we will occasionally go to The Breakers and spend a night out there. That's always really nice. We'll go to the movie theatre sometimes as well, but usually we're still busy even on our days off. There is always something!
We wish you the best of luck, Beezie!