Andrew Bourns, the 34-year-old who competes for Ireland, has recently become a dominating force in FEI competition. Bourns has been riding his whole life, and horses are practically in his blood because both of his parents are involved with the horse industry in Ireland.
Most recently, Bourns claimed sixth place honors aboard CHS Inception in the $86,000 Tryon Sunday Classic CSI5* and the duo was second in the $130,000 Split Rock Farm CSI 3*. Bourns also competed in the WEG Test event held at the Tryon International Equestrian Center before heading down to Wellington, Florida for the Winter Equestrian Festival.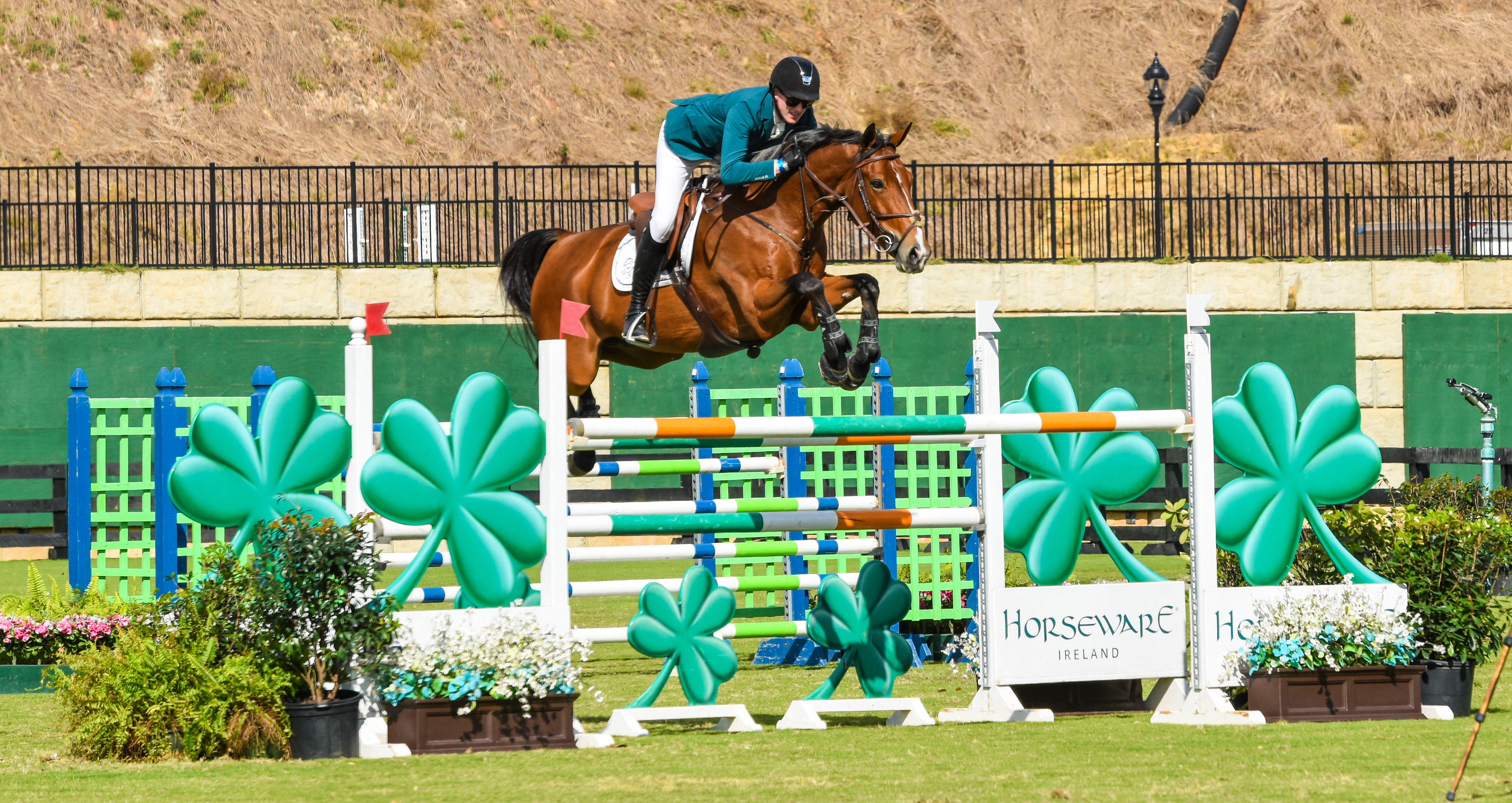 We caught up with Bourns to hear his all about his experiences and favorite moments at WEF!
How long have you been competing at WEF?
I came from Ireland ten years ago, and I went straight to Wellington which is what most Irish kids do. The show season ends in Ireland and everyone either goes to Wellington or somewhere in Europe.
What attracted you to Wellington, FL from Ireland?
There's a funny story about that. I was finishing business school and decided I wanted to go abroad for a little while so I went to Germany. One morning I went out to the barn and it had been raining the night before and we couldn't get the barn door open because there was ice all over the door. We had to pour hot water all over the doors to get them open so I called my dad that evening and said, 'You know what lets try something a little warmer.' It was fine when I was in school dealing with the cold, but then when I went full-time professional it was just a bit too tough with the horses.
I always wanted to grow my riding career, and America is a fantastic country to make a career and a living of it. The quality of life is really good, the people are nice, and I like coming to all of these shows.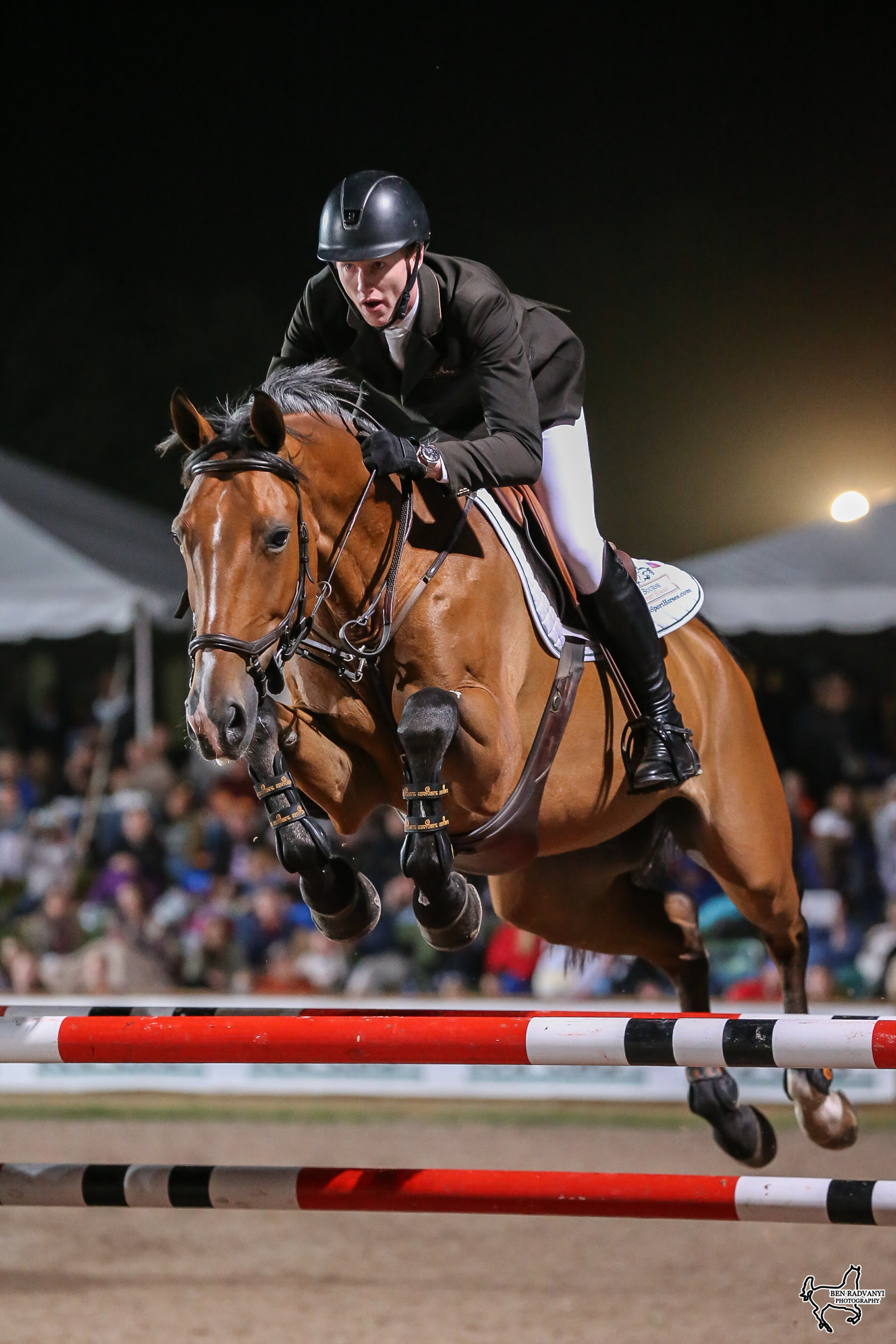 How did you start your career in Wellington?
Lily Stransky was looking for a Grand Prix rider to help bring Grand Prix horses over to help Daniela, her daughter.  So I jumped at that opportunity and my first year in Wellington I worked for Lily. The Stransky's really helped give me that starting opportunity.
How long are you in Wellington throughout the year?
I stay in Wellington for six months out of the year, because I built a very nice facility from scratch this time last year. I live on the farm and have about ten horses of my own here.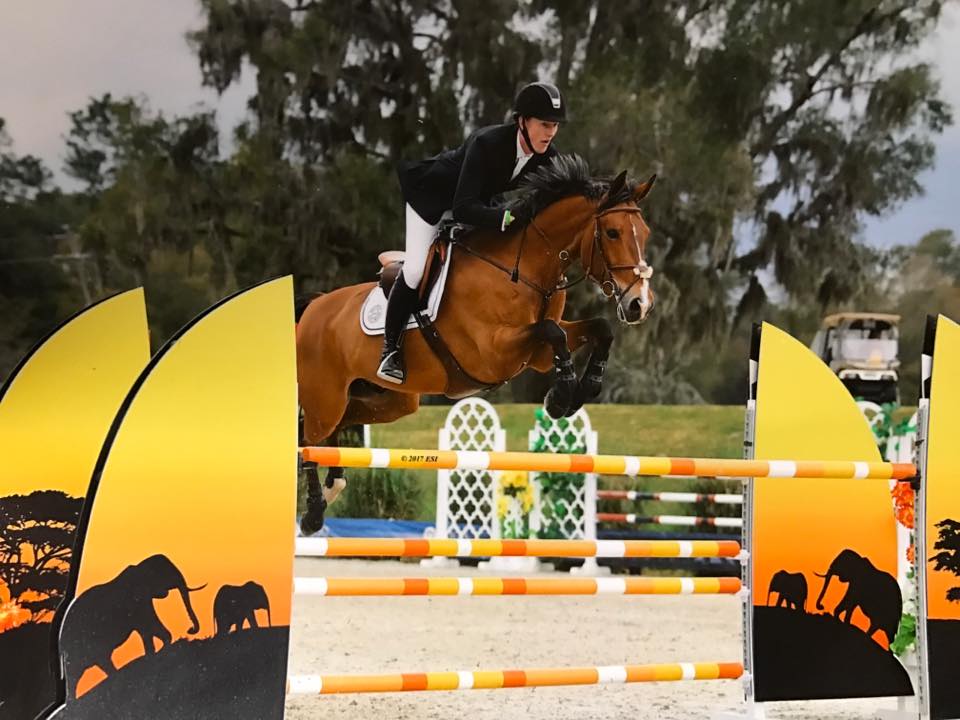 What is your favorite part about having a farm so close to the show facility?
I have a lot of turn-out paddocks, a grass grand prix field here we can jump school, and an all-weather footing arena. So it's really nice to be able to compete on all different types of footing and in a setting we can school the horses over. Now that I have lived here and I'm a ten minute or less hack from the show, I wouldn't want it any different. I would always want to be this close to the show.
What is your earliest memory of Wellington?
I won a training bursary in Ireland, which is basically a prize you win to go train with someone. They sponsored an Equitation class at the 5* in Dublin, and I won that class and the prize was two weeks of training with Missy Clark in Wellington. So I trained here and I absolutely loved  every moment of it. That was long before I even thought about moving here because I was just a teenager back then. I got the chance to come over here and experience it all, and I made the decision that at some point in the future I would come back for longer.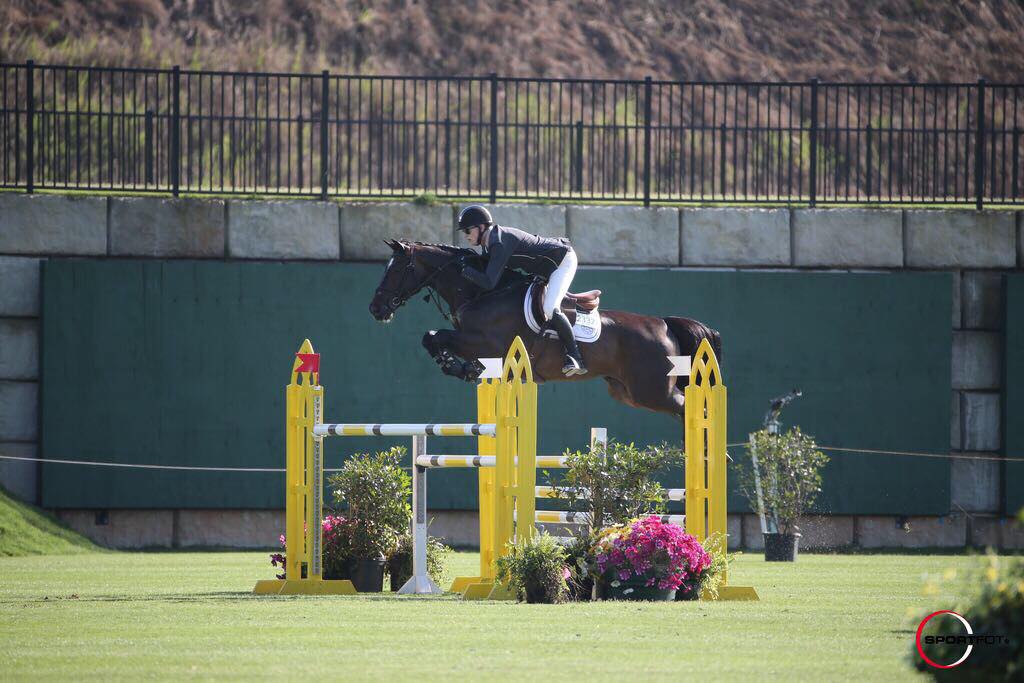 Would you consider Wellington, FL to be your home?
Ireland will always be my home, but right now Wellington is my home base. I have made some fantastic friends down here. I love the fact that all of my closest friends are within five minutes of me. And it's nice that I can compete in a 5* show and then come home and ride some of the horses that were left at home. It's the most practical way for running my business.
What is your favorite memory at WEF?
I have two of them! One night a few years ago, I think I was 3rd or 4th in the World Cup Qualifier and it was myself and all of the big names. It was awesome to be in a jump-off in a Saturday night class under the lights with the crowd cheering for you. It's an amazing feeling. That is a feeling I will try to get back the rest of my life and hopefully this year I will. I think I have nice enough horses so hopefully I should be in the jump-off a few nights!
The other memory is when I won the Hermès Derby out on the grass field. I remember I was second to go, and I ripped around as fast as I could go, and everyone tried to beat me the whole class! But no one could touch our time. It was great. I watched the rest of the class with my friends and every time we thought a horse would beat me we would go, 'No, no, no, no!' but then they couldn't catch me.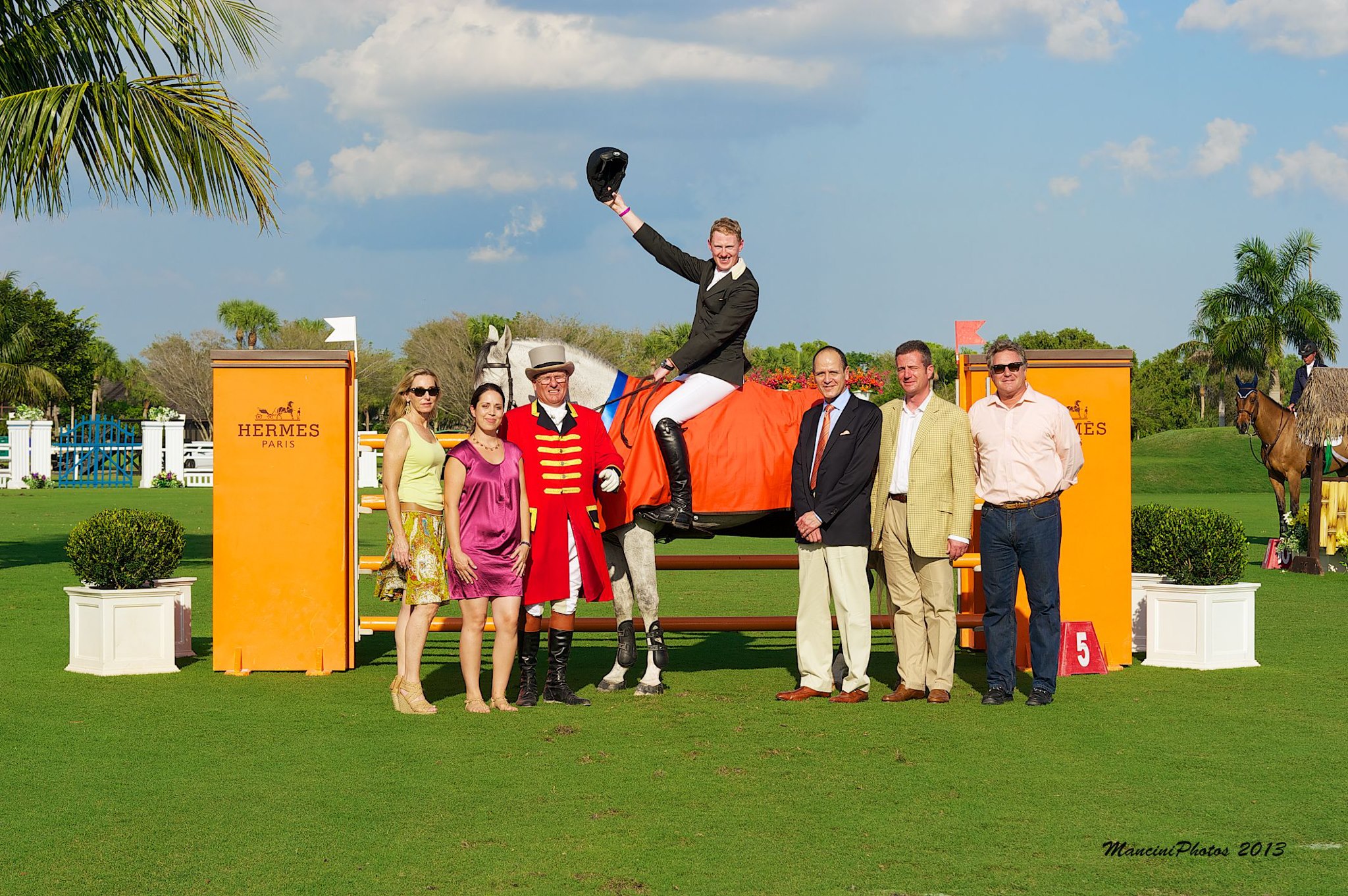 What do you do on your days off?
I like to play golf, but I'm also getting my dive certification to be a scuba diver. I have learned that some of the best diving in the world is just off the coast of Palm Beach!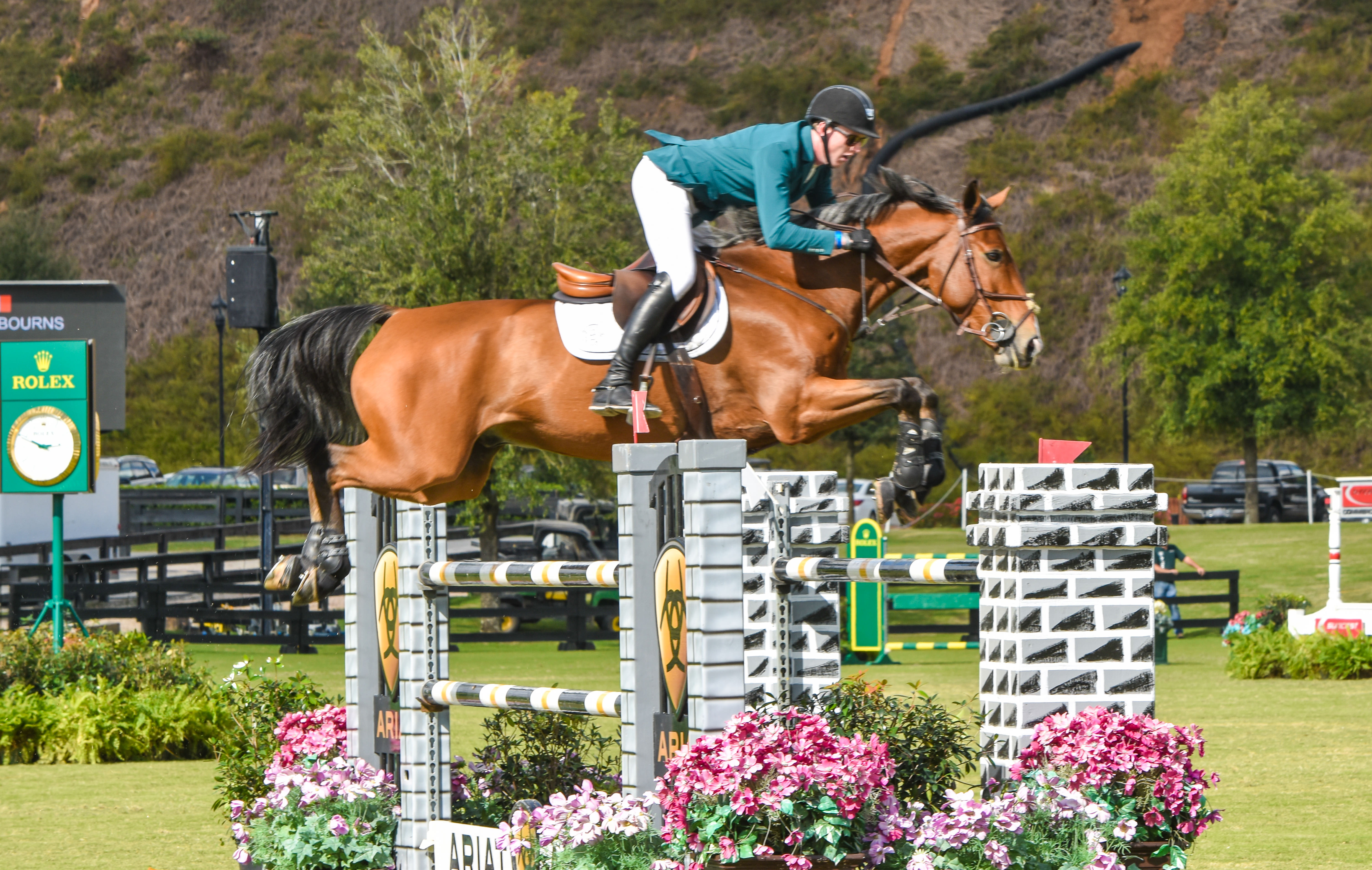 We can't wait to see you under the lights on Saturdays. Best of luck, Andrew!