We're on Week 8 of our #WEF2021 season! This week's Rider Spotlight is amateur rider, Alexa Schwitzer! Alexa has learned from some of the best in the business, so continue reading to find out more about her greatest inspirations, her accomplishments, her goals, and her own farm, Over The Top Stables!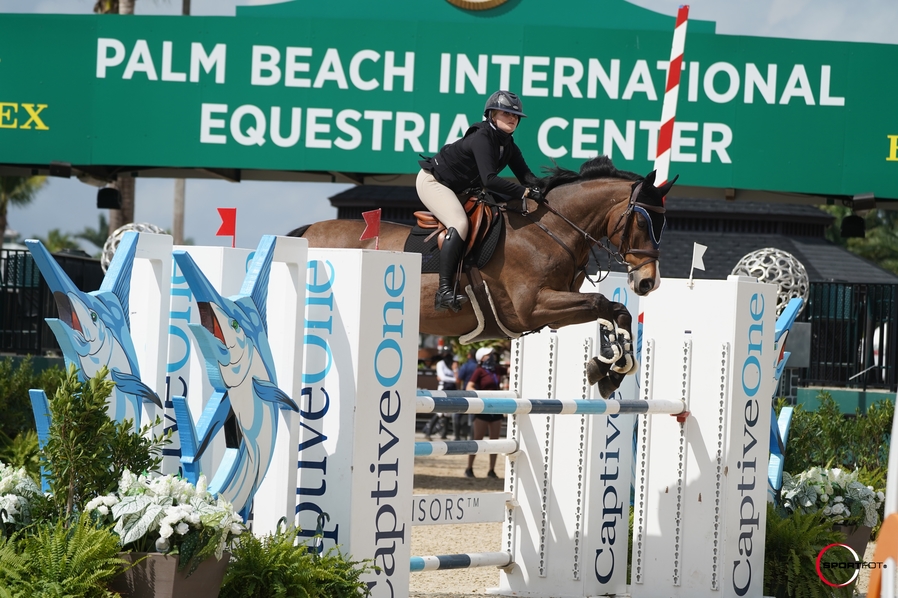 Who has been the biggest influence on your riding and training career so far?
I've been really lucky to learn from some of the best in this sport. The biggest influence on my riding and training career has to be both my trainers, Daniel and Mark Bluman. I owe all my success to them. We have come up with a strategy for myself and my horses that has allowed me to attain the results I've been getting in such a short amount of time. 
You are an amateur rider, but also own a number of horses through your farm, Over The Top Stables. How does the excitement of winning as a rider compare to the excitement of watching one of your horses win?
I definitely enjoy my success competing with my own horses. It's also very rewarding to watch the horses that we own find success at the highest levels of the sport under Daniel. A win for him is a win for me, and I am excited to watch them all come into their own. As an amateur rider, I have learned so much from being part of his program.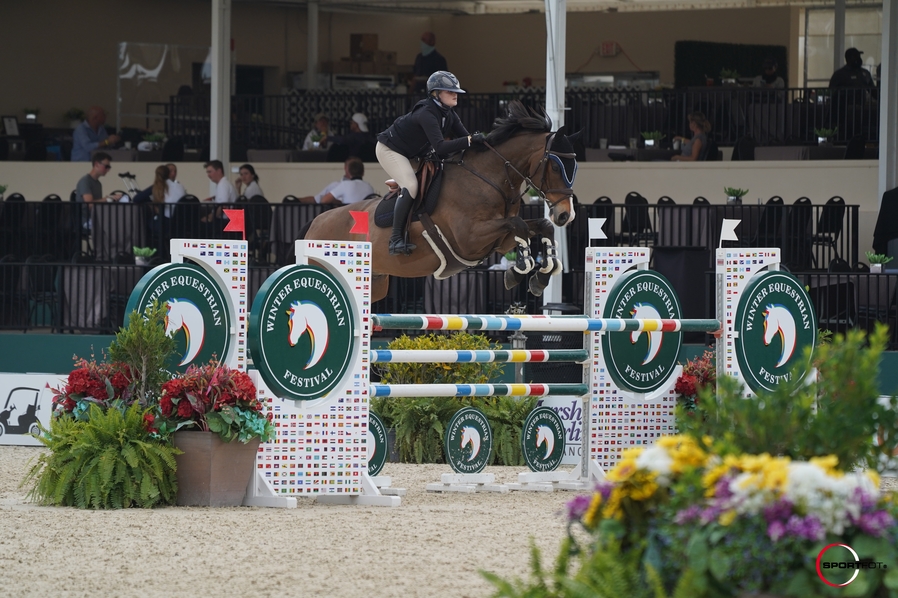 What goals do you have for this season, both personally and for Over The Top Stable horses?
My goals for this season I have for myself are to stay consistent with each one of my horses I show. I mostly compete in the 1.30m – 1.35m classes, and if all goes well with how I'm riding I will move up and try to do some bigger classes. As for Over The Top Stables horses, we have a few up-and-coming ones that are really coming into their own. We're all very excited to see how they will progress during the circuit. We also have our more established horses that have been jumping the sport at the highest level, and we have our eyes set on the bigger FEI classes with them. 
What's your favorite aspect of competing at WEF?
My favorite aspect of competing at WEF is that I never feel rushed. Everything is in one place. I never have to travel anywhere. I have been coming to WEF since I was a junior in high school. I love the show grounds. Everything is perfect here!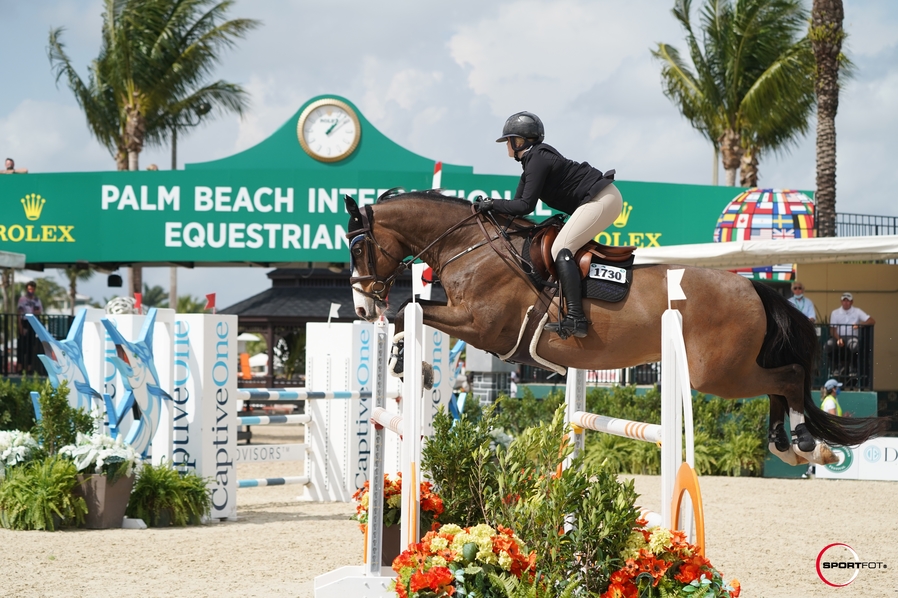 Obviously, the equestrian industry is a big part of your life, but do you have any other hobbies or interests outside of horses?

Riding pretty much takes up my whole life. I wouldn't have it any other way! I do love to travel, and I love working out. 
Is there a particular horse that has made a huge impact on your equestrian career so far?
Definitely, my horse Coco! I've had him for a little over three years now. He is 14 this year. He has taken me from 1.10m to 1.40m. I don't know what I'd do without him!
Thank you, Alexa. We're excited to see all that you continue to accomplish at #WEF2021!