Rider Spotlight: Adrienne Sternlicht
At only 25, Adrienne Sternlicht has earned a slew of victories that any accomplished equestrian would be envious of. Since being selected as a member of the NetJets U.S. Show Jumping Team, she has helped the U.S. team win the gold medal at the 2018 FEI World Equestrian Games™ and a Nations Cup title last year. She has also won some major individual accomplishments all over the world, most recently the $209,000 Holiday & Horses Grand Prix CSI 4* presented by Palm Beach County Sports Commission at PBIEC. Continue reading to get to know this talented equestrian athlete and come watch her in action soon at WEF 2020!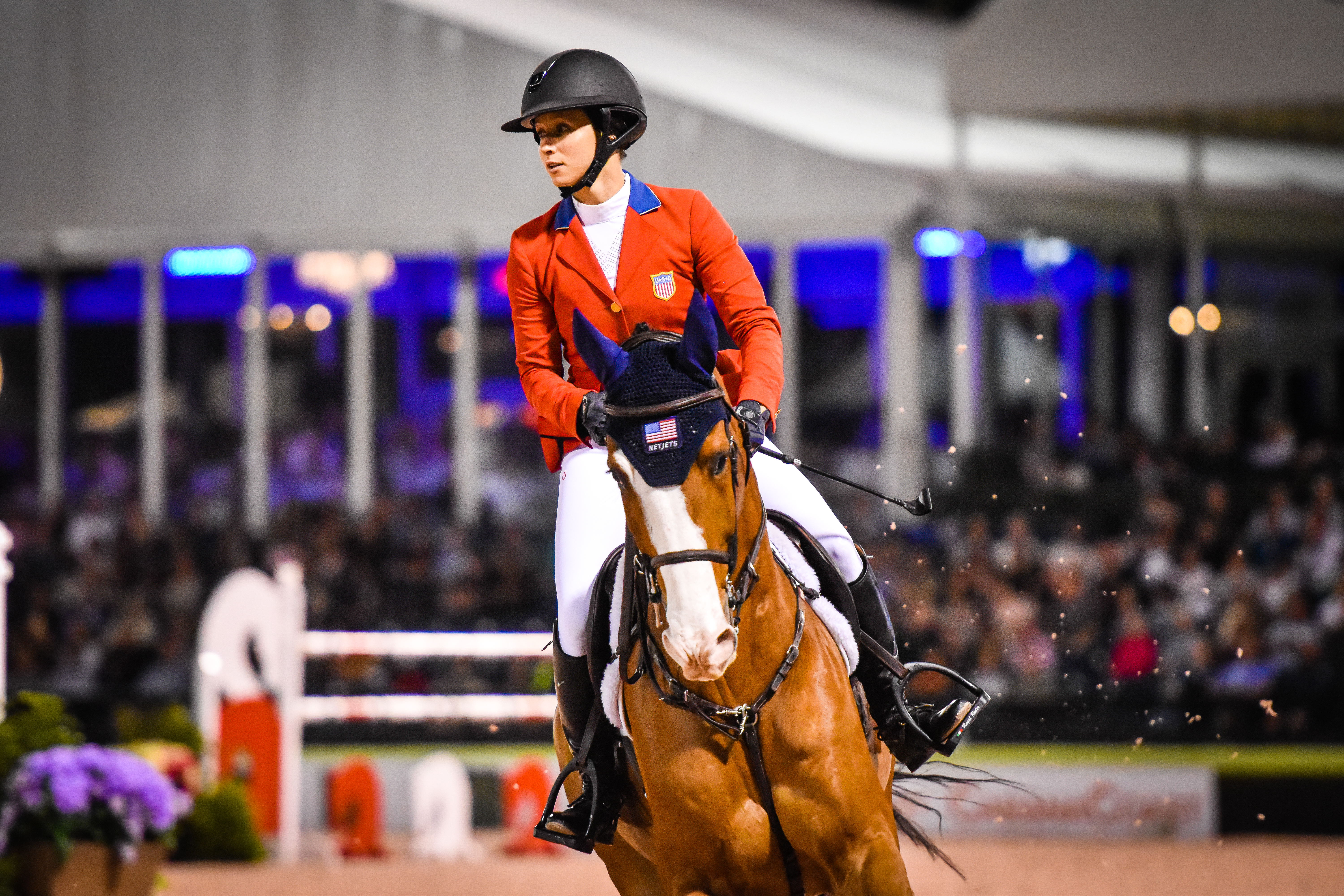 Photo courtesy of ESP
Do you remember the first horse you rode?
The first horse I ever rode was an 18-hand black gelding named Samson. I rode him in my best friend's, Sydney Shulman, backyard. All I remember is not wanting to get off!
What's your fondest memory of riding as a child/junior?
I was fortunate to have some really amazing ponies. One year, I got a score of 98 in the Pony Hunter Challenge at Capital Challenge and won it. I felt like that was as close to perfection as I was ever going to get, and I remember being really excited about that!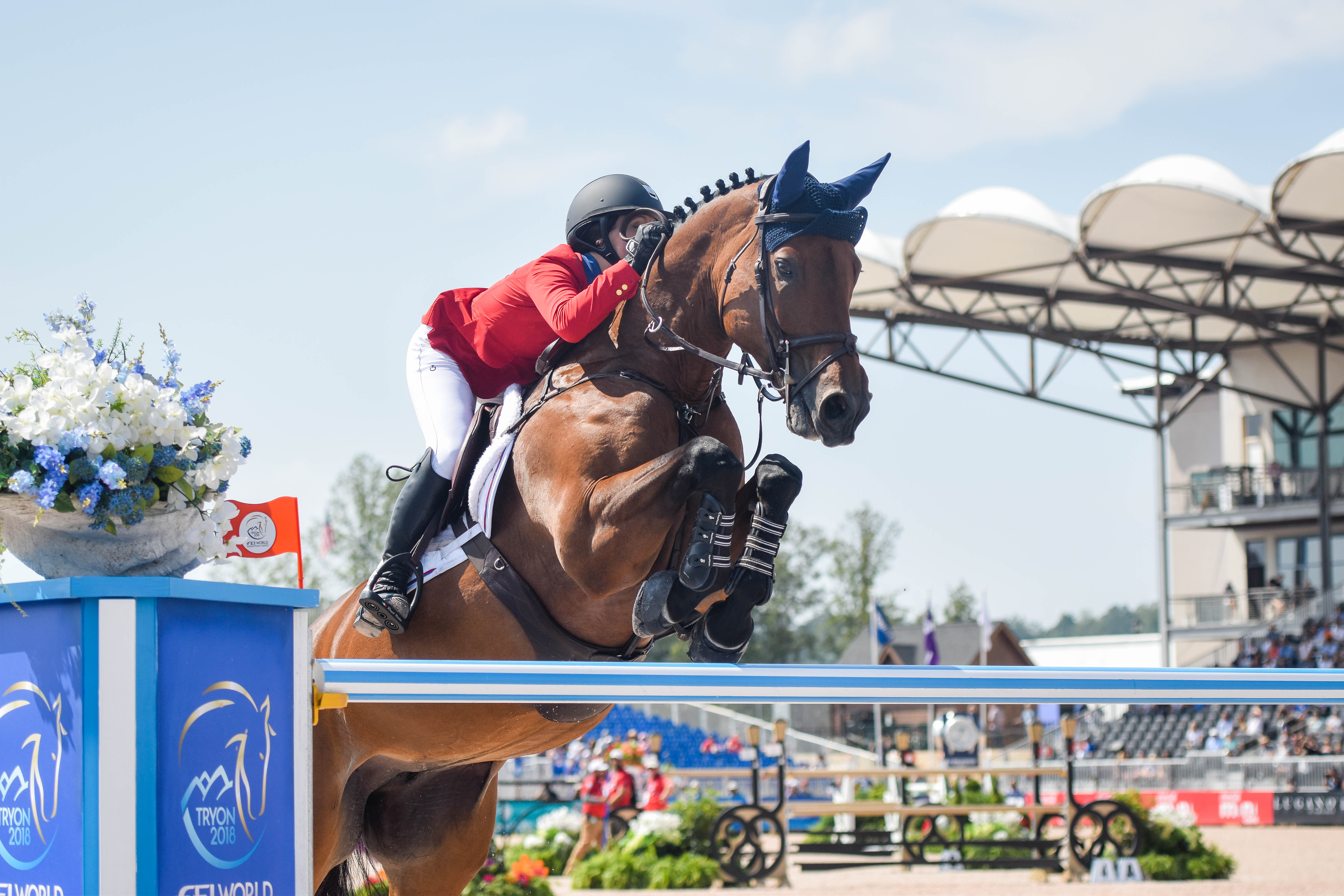 Photo courtesy of TIEC
What do you consider to be your greatest career accomplishment in life so far?
In riding, it was being in the top 12 and competing at the Tryon International Equestrian Center for WEG last year. It was very special to go back there this summer to compete again. 
What superpower would you like to have?
Time travel, for sure.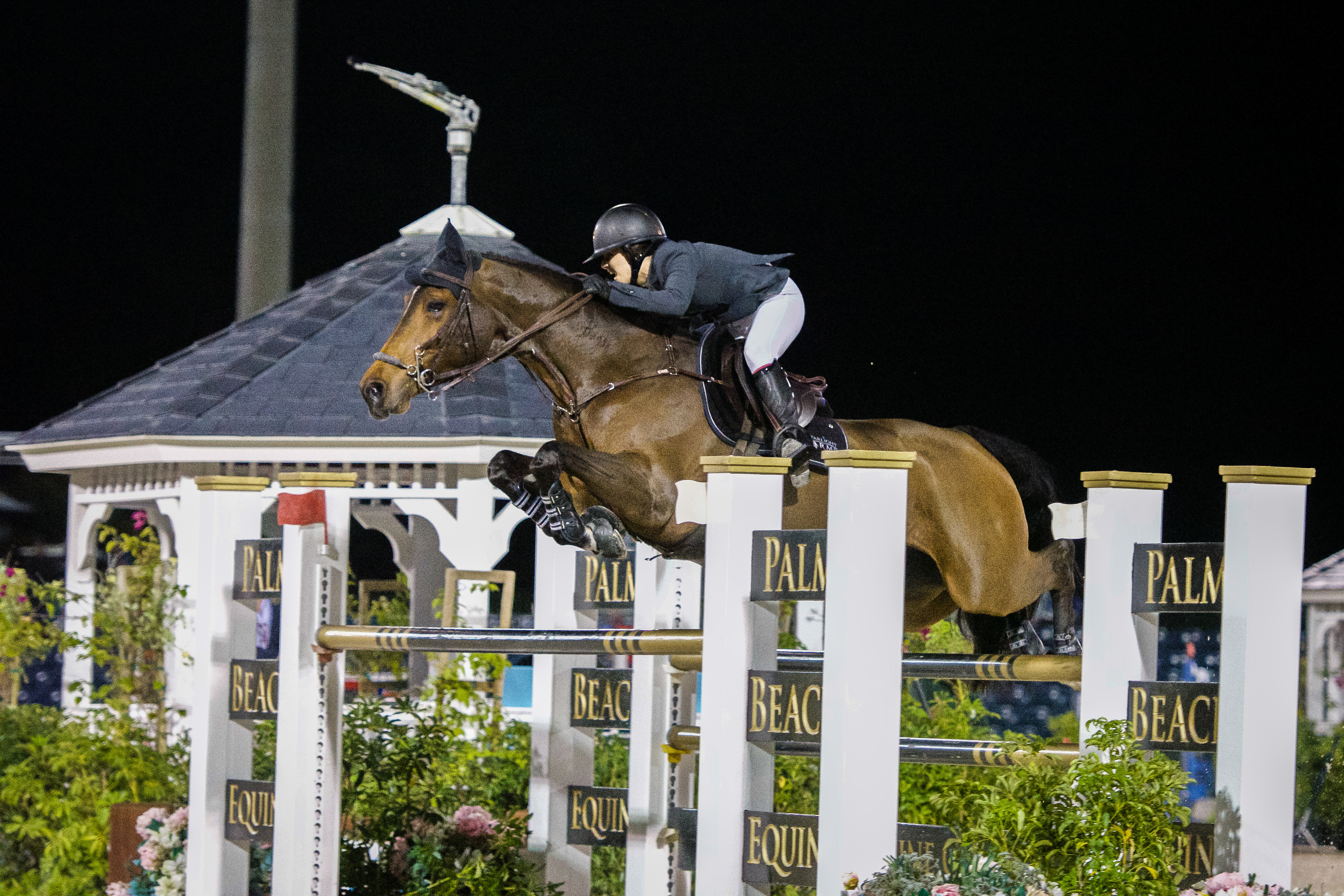 Photo courtesy of ESP
What's something that people may not know about you?
I had a sewing business when I was younger, and I used to drive my dad crazy because I would spend the summers sitting inside sewing belts all day. I used to take orders in the hallway in 4th-6th grade, and I would sew pajamas after doing homework. My favorite was a little Burberry bag I made with Burberry fabric and a nylon strap; it was very trendy. I don't do that anymore, but I'm still handy with a sewing machine!
What's the last gift you gave someone?
My mom and I are both huge tea drinkers, so I always try to find a big mug from a local coffee shop for my mom when I travel.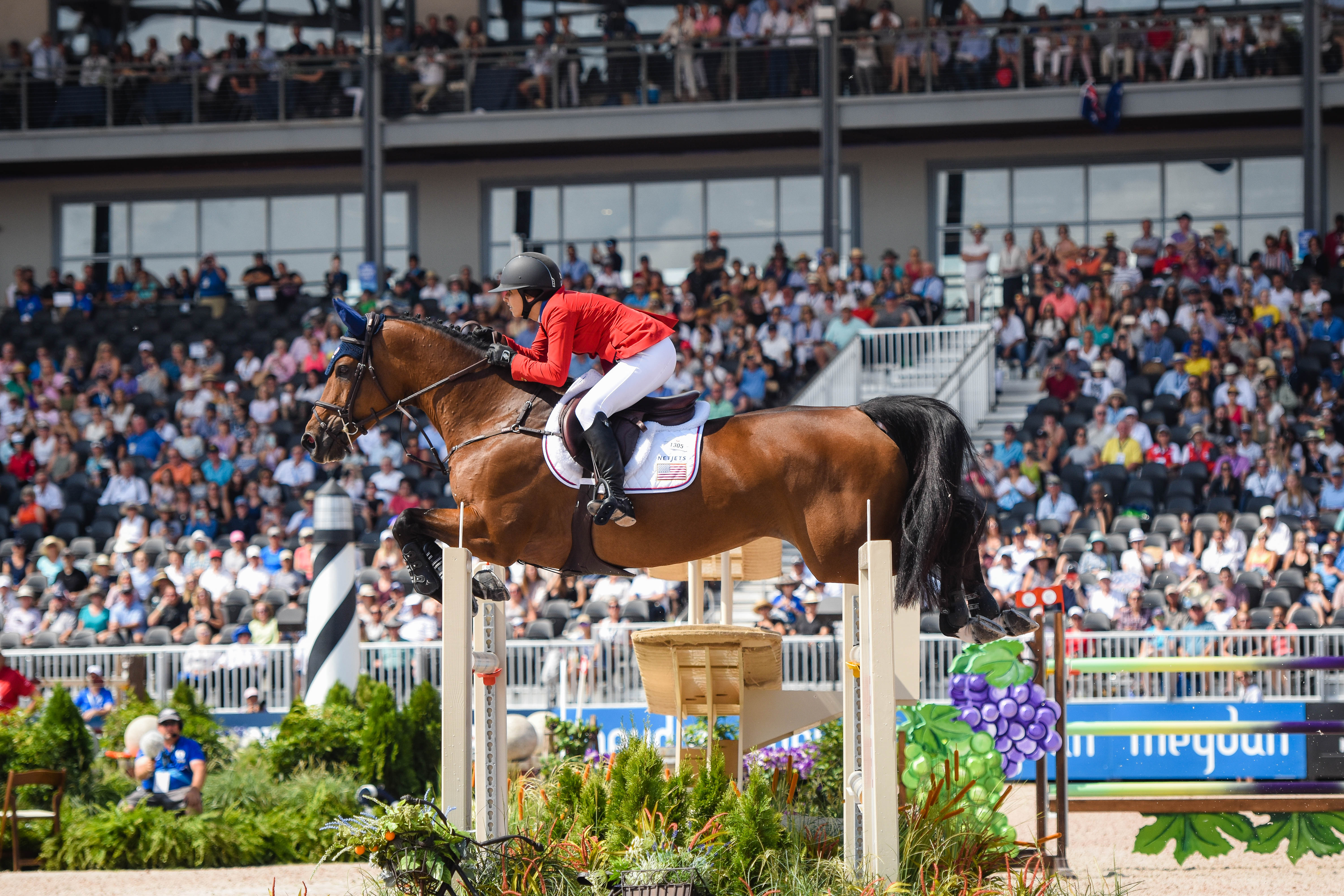 Photo courtesy of TIEC
What horse would you like to ride that you haven't before, and why?
A horse like Fit For Fun. She's sort of the quintessential girls' horse and the archetype of exactly what a female wants to ride. She's super-light, looks really adjustable, careful, scopey, and very willing.  
What do you love most about WEF?
Being able to be around my horses anytime I want to!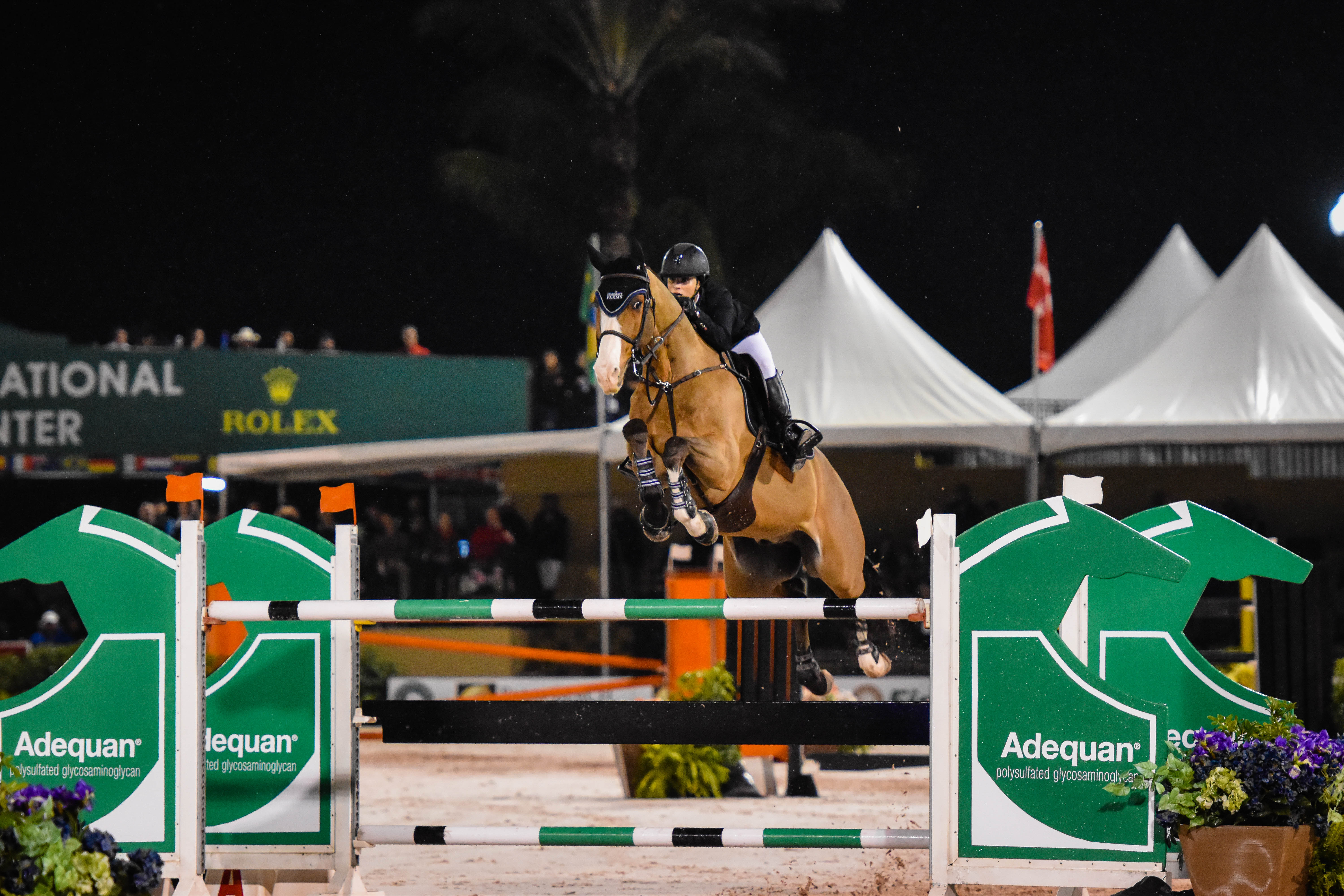 Photo courtesy of ESP
Thank you, Adrienne. We look forward to watching you compete at WEF 2020!