For Immediate Release
June 5, 2022 – Wellington, FL – The 2022 ESP Summer Series began with the ESP June I horse show, which included an Equitation Day and two days of hunter/jumper competition. Though inclement weather caused the cancellation of some classes, exhibitors still made the best of the weekend by earning blue ribbons, prize money, and points in a variety of competitions.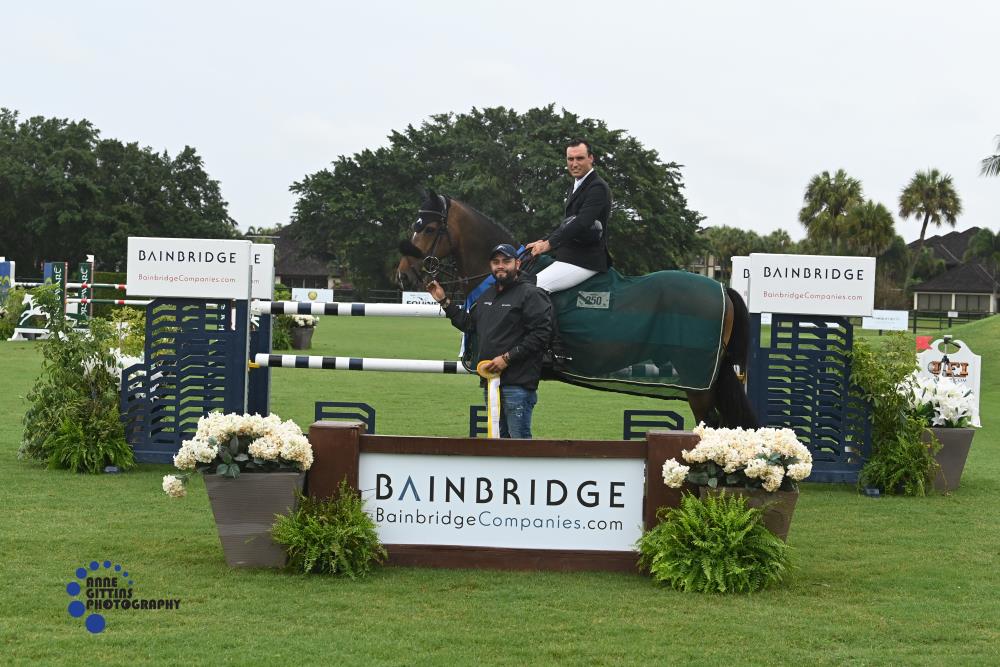 Jumper competition began on Friday with the Bainbridge Companies 1.40m Open Stake, which saw Michael Murphy (USA) pilot Catoki's Son Z, owned by Esperanza Imports LLC, to a commanding victory in a double-clear time of 40.38 seconds. The winning duo bested the jump-off field by three full seconds, with the second-place time of 43.39 seconds earned by Anselmo Alvarado (VEN) and his own Charatinus. Cerolino, another Esperanza Imports LLC entry ridden by Murphy, captured third position as the final penalty-free pair in 48.90 seconds.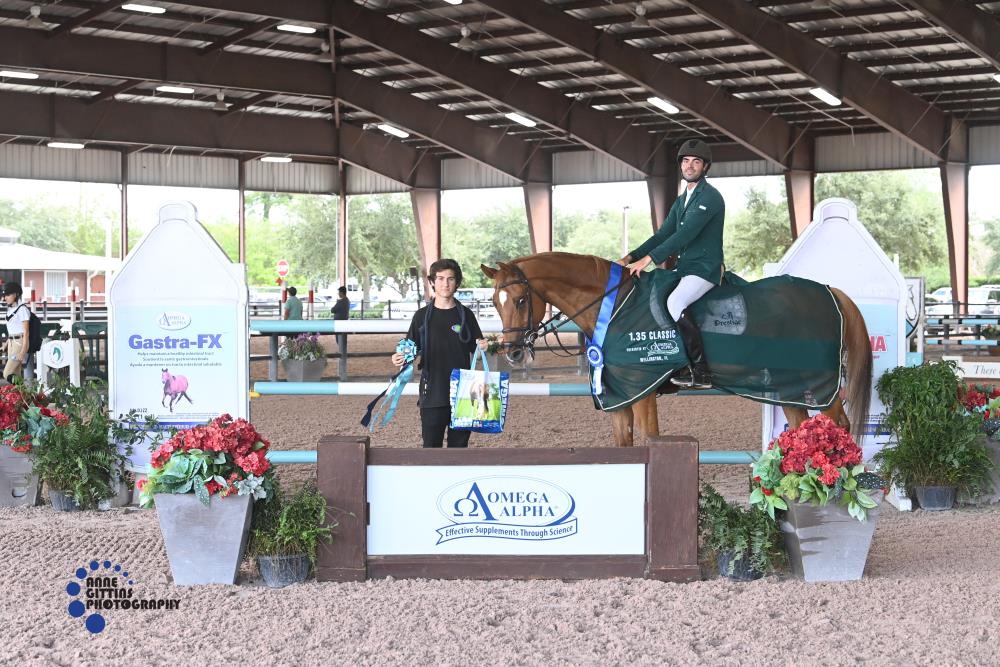 Though classes were not held on Saturday, competition resumed on Sunday, which included the Omega Alpha 1.35m Classic. With the quickest fault-free time of 38.87 seconds, Ryan Genn (USA) and VDL Gerinus T, owned by Wilhelm Genn, secured victory over the six other qualifiers in the jump-off. Nicole Velazco Magana (MEX) and her own Daddy's Destiny earned the runner-up spot in a double-clear time of 40.26 seconds, trailed by Samantha Senft (USA) aboard Castlewood Farm Inc's Deauville S in a time of 40.75 seconds without faults to round out the podium.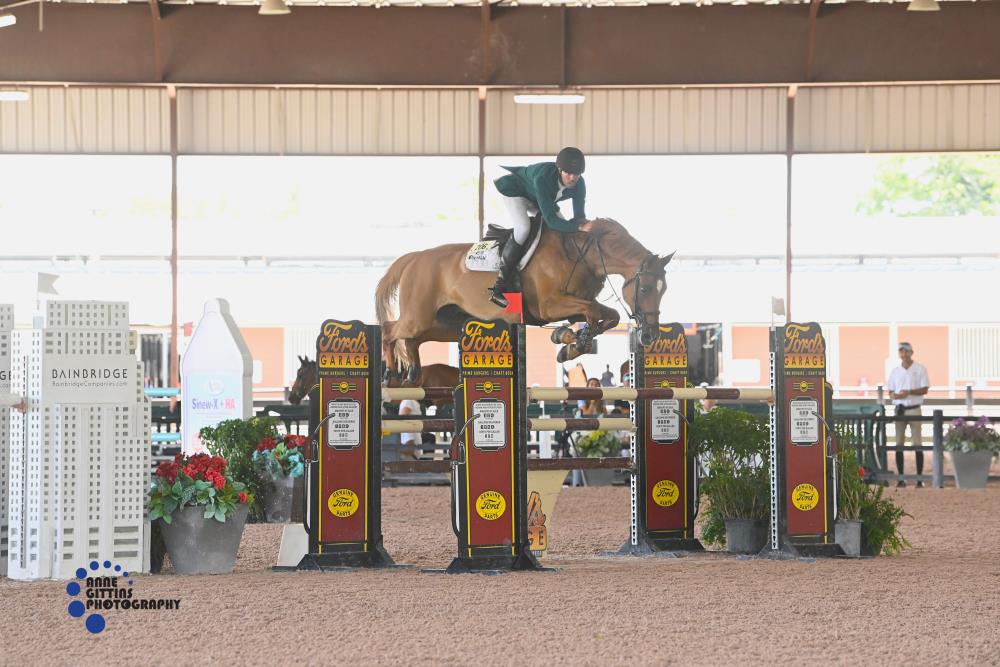 In the Medium Amateur/Junior Jumper speed class, presented by Palm Beach Equine Clinic, on Sunday, the Rodriguez family nabbed the first, second, and third-place ribbons over the 1.30m fences. Ana Sofia Rodriguez (GTM) rode to first place in a clear time of 64.82 seconds with The Black Flyer, owned by Juan Andres Rodriguez Silva. Ana Cristina Rodriguez (GTM) captured second position with Ferdita, who shared the same owner, in a fault-free time of 66.89 seconds. followed by Ana Sofia Rodriguez again in third place on H5 Sport Horses LLC's H5 Acovaro in a time of 66.48 seconds with eight faults.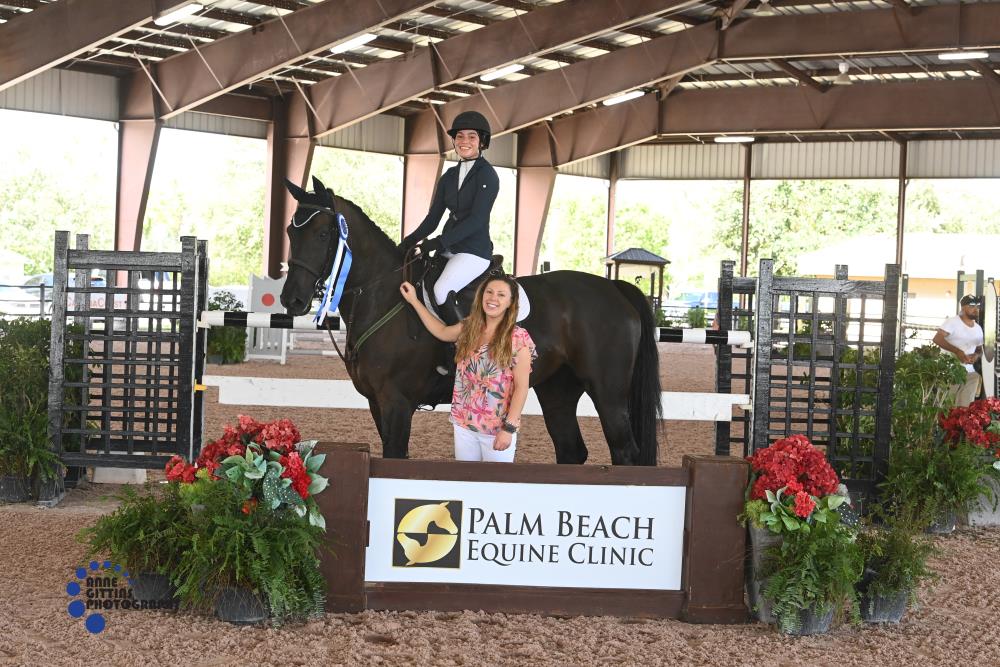 Sunday also held the NAL Low AM/Jr Classic, presented by Equiline, which saw Nataly Leibovitz (ISR) and her own Kiss Me claim victory in a time of 43.66 seconds as the only double-clear combination. Owner-rider Laila Klinsmann (USA) earned second position with Ohlala Van't Jonkersleen as the fastest four-fault duo in 44.34 seconds, followed by Hailey Royce (USA) on Rileigh Tibbott's WHG Whiterock Cruise R in a third-place time of 45.05 seconds with four faults.
Equitation and Hunter Highlights
Thursday highlighted equitation competitors in the Van Kampen Covered Arena, with various different combinations topping the showcase classes of the day. In the ASPCA Maclay, Ansley Wright of Manalapan, FL, and Megan Davis' Continue topped the class, while Alexandra Pace of Juno Beach, FL, and her own Samson B earned the blue ribbon in the Hamel Foundation/NHS 3'3″ Medal. Jaya Kinsey of Delray Beach, FL, and Castlewood Farm Inc.'s Cento Forever achieved double success that day, winning both the THIS Children's Medal and SFHJA Junior/Adult Medal Flat Phase.
Katie Jacobs-Robinson of East Aurora, NY, closed out a successful weekend in the Junior/Amateur-Owner 3'3″/3'6″ Hunters, presented by #1 Education Place, with the championship tricolors and the reserve championship honors in the division. With Robinson Ridge LLC's SWS Pinterest, she earned three first-place finishes and a second-place result to easily clinch the most points in the overall standings. The runner-up honors were awarded to Jacobs-Robinson and MTM Plus One, also owned by Robinson Ridge LLC, thanks to a series of top-five performances.
In the Child/Adult Amateur Hunter division, Ashley Briggs of Loxahatchee, FL, and her own Unrivaled jumped to the overall championship following two first-place results and two second-place finishes in the division. Carolex Stables LLC's Casallix, ridden by Isabella Roman of Wellington, FL, concluded the competition with the reserve championship after consistently placing in the top three for all four classes.
The ESP Summer Series will continue with ESP June II from June 9-12, which will once again feature an Equitation Day to kick off the horse show. Competitions will take a hiatus until the ESP Summer II show, which will take place from August 18-21 to begin the latter portion of the Summer events.
To view the prize list for the 2022 ESP Summer Series, please click HERE.
Photo credit ©Anne Gittins Photography. These photos may only be used once in relation to this press release with proper credit.