For Immediate Release
Wellington, FL – November 20, 2021 – The final week of the ESP Fall Series brought the final $1,000 Equestrian Team Apparel 2'6″/2'9″ Hunter Derby, which meant hunter competitors came out in full force for a shot at the last blue ribbon and cooler. Nineteen entries competed over the classic and handy rounds of riding in the E.R. Mische Grand Hunter Ring, and the top three pairs separated from the rest of the pack as the best performers. Edging ahead of their challengers by five points, Meredith Gallagher of Haines City, FL, and Carriage Hill Farm's Remember were crowned the victors thanks to two solid efforts.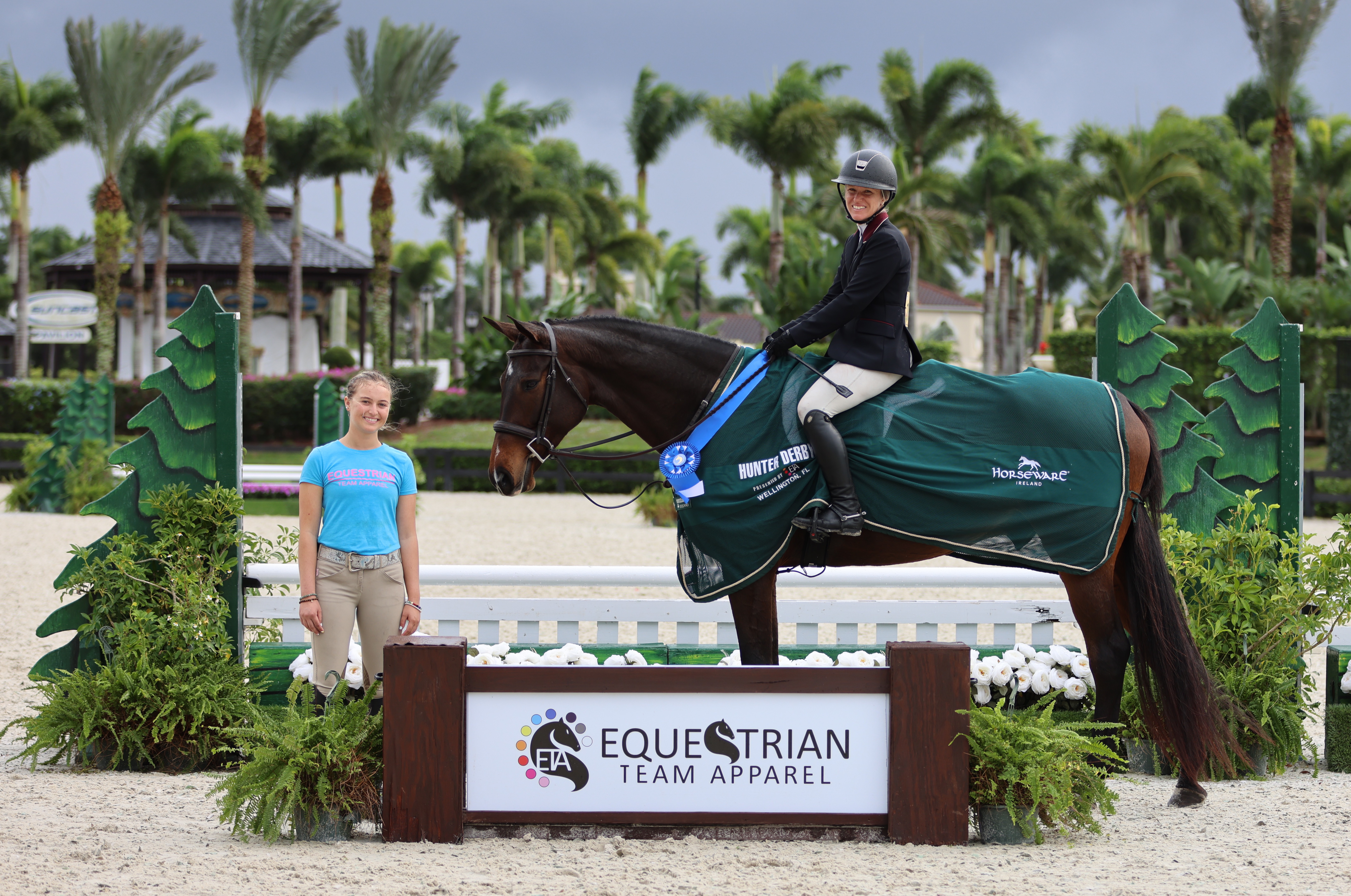 It was a close race for first following the first round of riding in the $1,000 Equestrian Team Apparel 2'6″/2'9″ Hunter Derby, with classic scores for the top four pairs separated by only four points. Gallagher and Remember led the pack with high marks of 88, followed by Emma Sartor of Vero Beach, FL, and her own AJ with 86 points. With 85 points, Juliette Pletka of Manlius, NY, and Monty Kelly's Victorino Z were in the third spot, but Anneliese Gattoni of Bedminster, NY, and her Woodland's Prince Harry were close behind with a score of 84.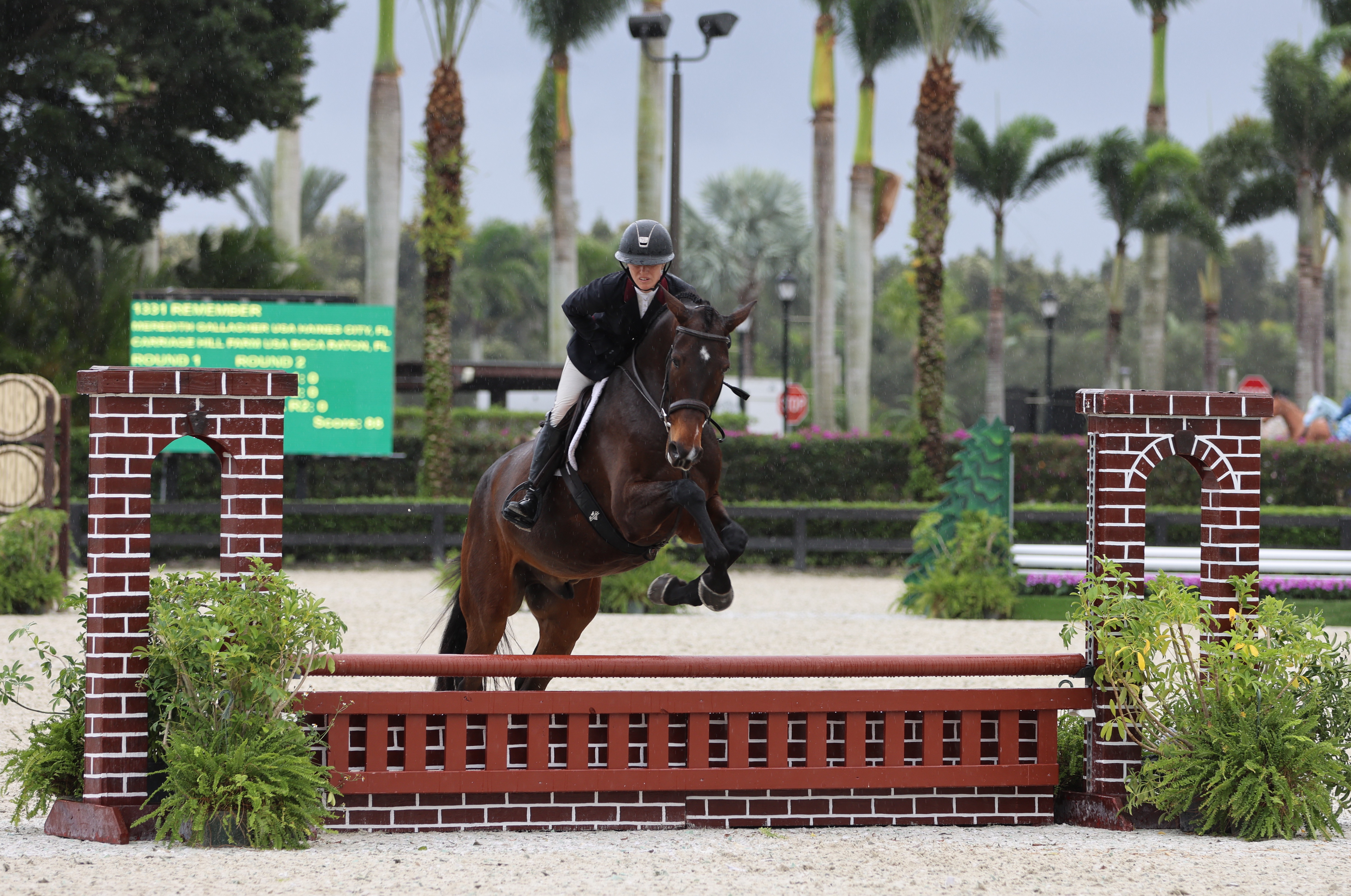 Back in the ring for the handy round, Gallagher and Remember needed a score of 85 to surpass the leading score of 172 set by Sartor and AJ. The partnership delivered, earning a base score of 85 and four bonus points for high options to add 89 points to their early score, pushing them to a total of 177 points to claim the winning spot in the standings. Sartor and AJ concluded the class in second position, while Gattoni and Woodland's Prince Harry captured the yellow ribbon with 171 points, seven points ahead of fourth place.
Click above to watch the winning derby ride!
For the full results of the $1,000 Equestrian Team Apparel 2'6″/2'9″ Hunter Derby, please click HERE.
The ESP Pre-Charity CSI3* is the final competition in the ESP Fall Series, but the ESP Holiday Series will begin soon. The first show of the five-week circuit, Holiday & Horses CSI4*, will take place December 1-5, 2021. Over Thanksgiving weekend, the South Florida Hunter Jumper Association will host the SFHJA Charity Horse Show from November 24-28. To view the ESP Holiday Series Prize List, please click HERE.
Photo credit ©Carly Nasznic Photography. These photos may only be used once in relation to this press release with proper credit.