Wellington, FL – Sept. 4, 2022 – The final day of competition at the ESP Labor Day Show boasted a day of top competition as riders from ten nations geared up for the highlight event, the $25,000 Palm Beach Equine Clinic Grand Prix. Representing Brazil, Luiz Francisco de Azevedo flew through the timers with longtime partner Collin to win the class and lead the victory gallop.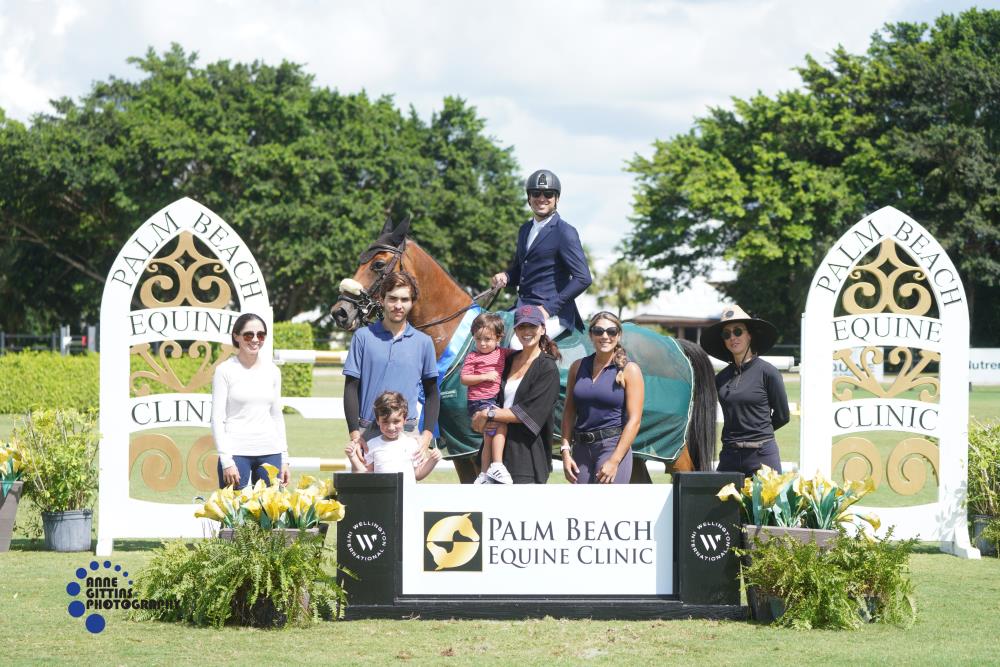 "I'm very happy," exclaimed Azevedo, who also won last week's Grand Prix with HFG Quaman. "I was second a few weeks ago with HFG Quaman, and then I won with him, and now I've won with Collin. Collin and I have won a lot of classes together over the last ten years, and he's a really special horse to me and my team. Today, he once again showed his qualities and abilities on the field."
Held on the grass Derby Field at Equestrian Village, the class showcased a diverse field of riders contesting the track, designed by Héctor Loyola (PUR). After the first round, the field was whittled down to just eight duos who were able to finish Loyola's challenging grand prix course without any faults. Azevedo and Collin, owned by Santa Cecilia Stables, were second to test the jump-off and took a commanding lead in 43.28 seconds without dropping any rails. The rest of the pack chased down the frontrunners, but none could best their time, securing the win for Azevedo and Collin.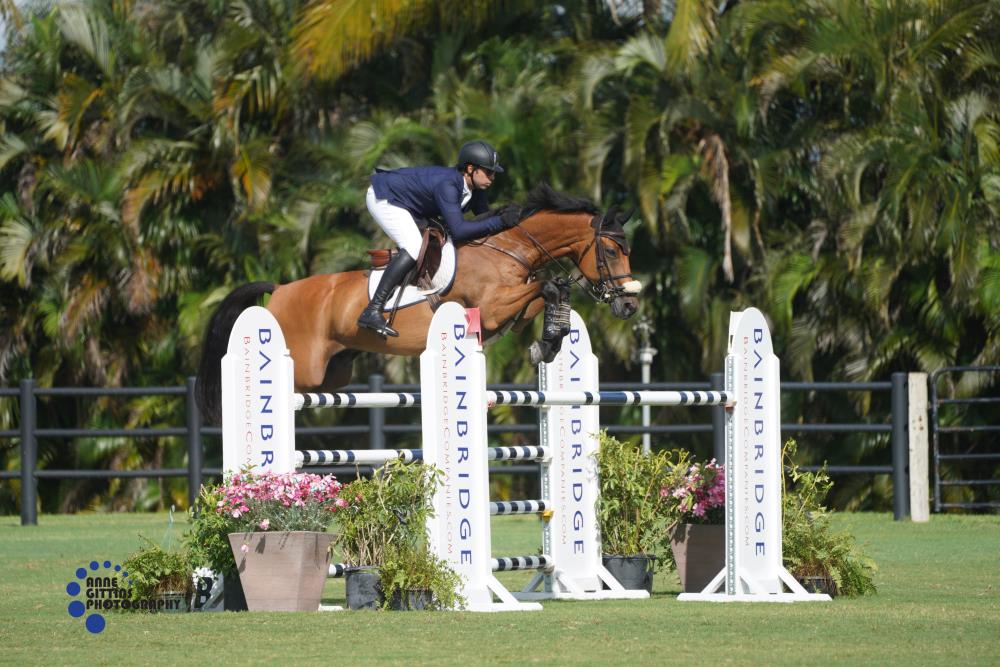 "I was second in the jump-off, and I knew there were a lot of good riders and fast horses behind me, so I took all the risks," recalled Azevedo. "There was a line to a double that's normally seven strides, and I did it in six. Then to the last jump I was quite fast. It all paid off."
With their time of 44.66 seconds, Leslie Howard (USA) and Clip De La Haye Z, owned by Peter Howard and Laure Sudreau, clinched second place. In the irons aboard her own Vitus K, Sheer Levitin (USA) finished in a time of 45.25 seconds for third place.
Click above to watch the winning ride, presented by Assets Risk Management!
Of competing at the summer shows in Wellington, Azevedo continued, "Last week I didn't compete with Collin, but this week I decided to bring him out. I love being able to compete with my horses every week. That way, I can keep them going and in shape. Our next show is Kentucky, and this is great preparation for that."
For the full results of the $25,000 Palm Beach Equine Clinic Grand Prix, please click HERE.
Earlier in the day, riders took to the field to compete in the $2,500 Low Junior/Amateur Jumper Classic presented by Equiline. Lauren Brody (USA) and LJB Equine LLC's Nutou galloped to the win nearly three seconds ahead of the competition. The pair tripped the jump-off timers in 42.37 seconds without any faults to best the field of five short-course contenders. Lindsay Sceats (USA) and her own The Closer earned the red rosette in a clear time of 45.11 seconds, while Taylor Finkle rounded out the all-American podium with her own entry, Sheldon, with a time of 43.09 seconds and four faults.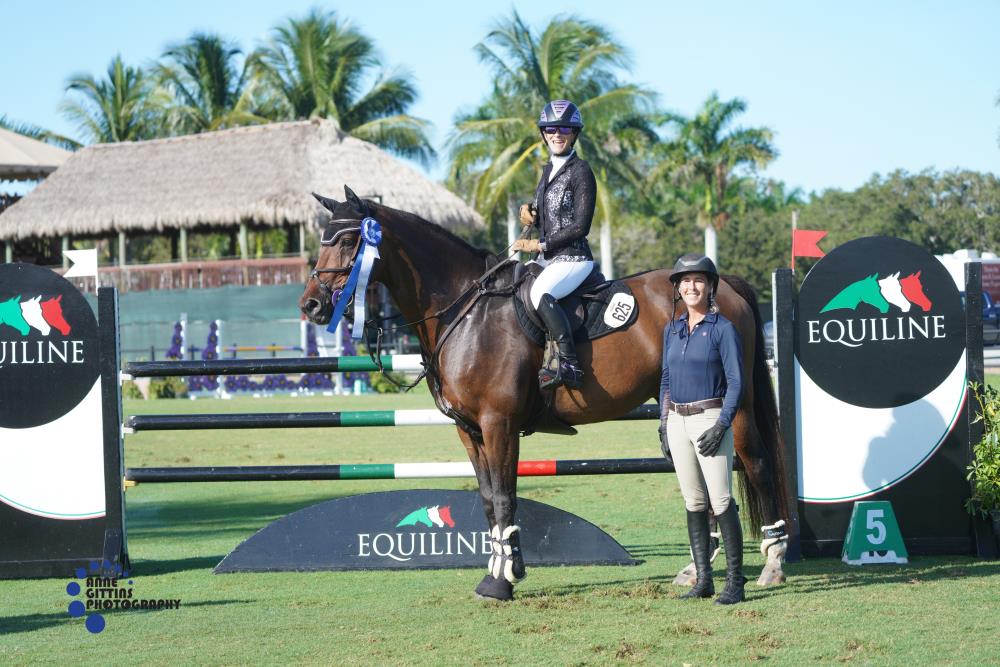 In the $10,000 Bainbridge Companies 1.40m Open Stake, Fabio Leivas da Costa (BRA) and Amigo WZ, owned by Bonne Chance Farm LLC, emerged as the victors ahead of eight other jump-off contenders. The partnership crossed the finish line of the short course without faults in a time of 41.96 seconds. With a double-clear time of 43.14 seconds, Ramiro Quintana (ARG) on Gotico Di Ca' San Giorgio, owned by Play the Game LLC, captured second place. Leslie Howard (USA) and Richard Neal's Catemaco LS secured the final podium position just fractions of a second slower, finishing fault-free in 43.72 seconds.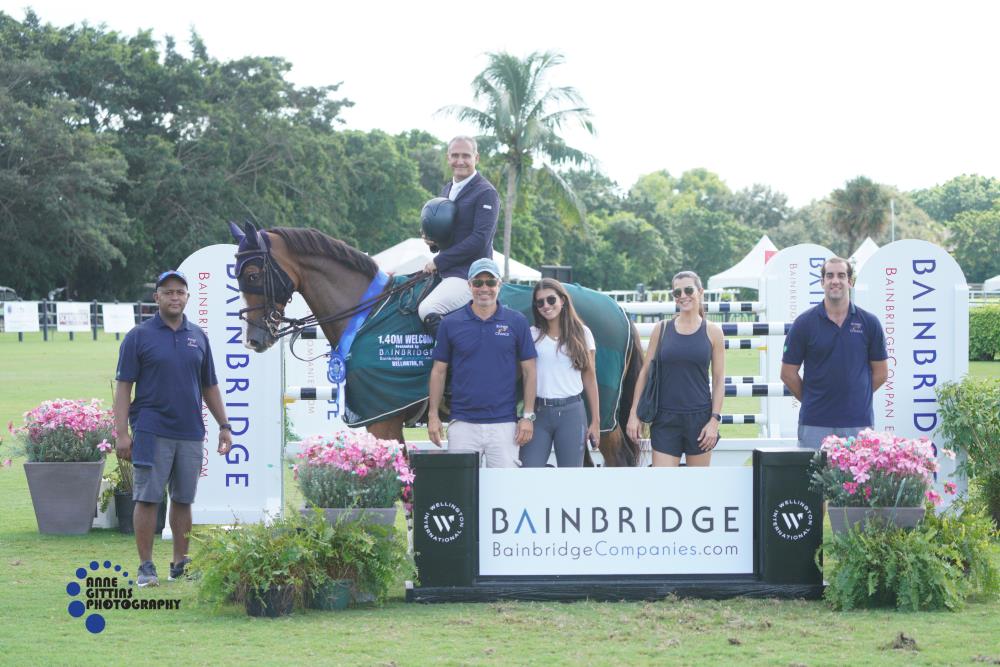 On Saturday, Alberto Michan (ISR) and Comedie de Talma, owned by Esperanza Imports LLC, galloped to the top of the leaderboard in the Perfect Products 1.35m Stake. Out of the starting field, the duo managed to turn in the only clear round of the class to secure the blue ribbon. Cody Quintana (USA) piloted Patricia Becker's Jaja Van de Rikse to the runner-up spot with one time fault, followed by Alannah Wagstaff (USA) aboard Mill Pond Farm Inc.'s Great Thing with four faults.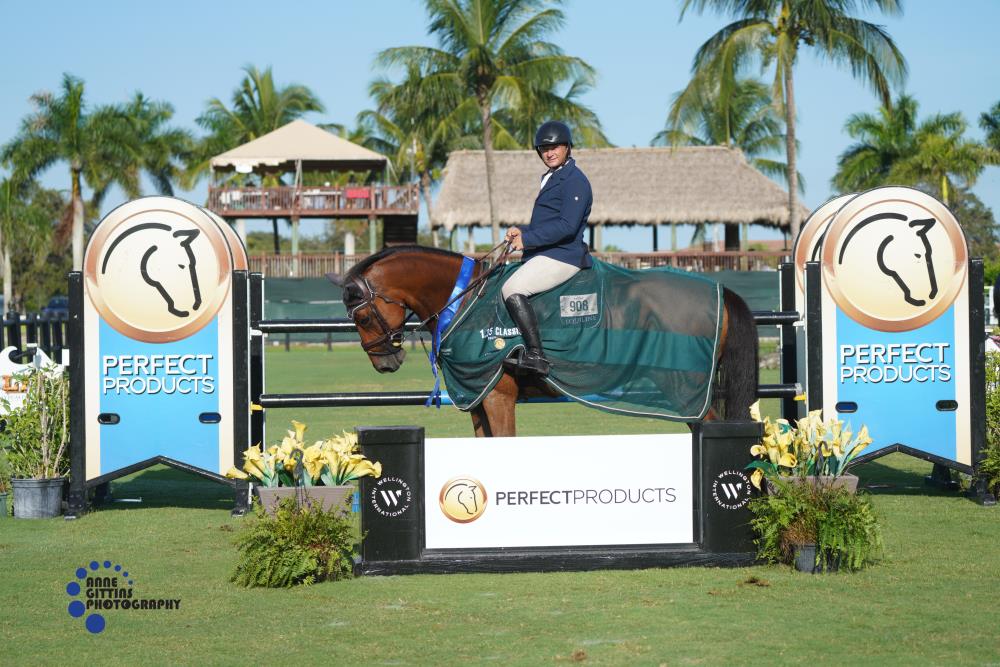 Sunday's action concluded the ESP Labor Day horse show, but the 2022 ESP Summer Series will continue for three more horse shows before the ESP Fall Series. ESP September will restart competition after a short break, taking place at Equestrian Village from September 15-18, 2022.
To view the prize list for the 2022 ESP Summer Series, please click HERE.
Photo credit ©Anne Gittins Photography. These photos may only be used once in relation to this press release with proper credit.