Wellington, FL –November 20, 2022 – The ESP Pre-Charity CSI3* show came to a close on Sunday after a week of international show jumping competition. The $137,000 Noltrex®Vet Grand Prix CSI3* took place in the International Arena with an international field of riders fighting for the top spot, which was ultimately claimed by Ireland's Darragh Kerins and Lissino, owned by Eve Jobs, as the most efficient jump-off challengers.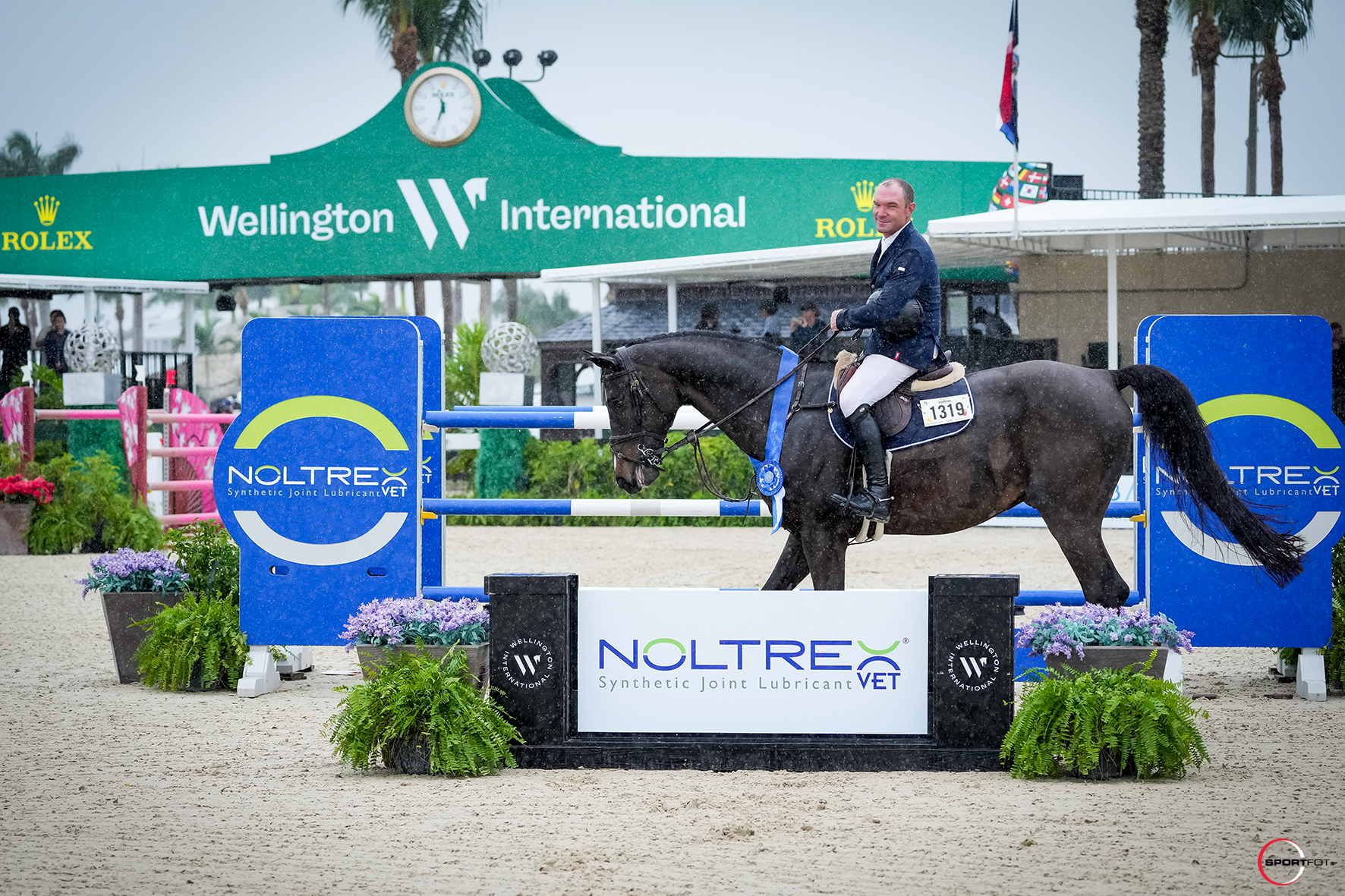 "I've been riding him on and off for the last two years. He actually had a small injury around this time last year and pretty much missed the whole year. We started bringing him back to jumping at the end of August. He has come back feeling better than ever; he feels unbelievable," Kerins shared of the 11-year-old Holsteiner stallion by Guardus Limbus x Lagumera B. Kerins continued, "He jumped great in the qualifier the other day with a fast jump-off, and I was really excited to do the grand prix with him today. I didn't know what to expect after watching everyone else go in the first round, but he gave me everything today. He's an unbelievable horse."
Thirty-three qualified combinations elected to contest Andy Christiansen's (ECU) challenging grand prix track, but representatives from most of the 15 nations struggled to find a successful path around every obstacle. After all of the riders had tested the opening round, only Peter Lutz (USA) had been able to navigate clearly through the course within the time allowed, and Kerins and Lissino eventually forced a jump-off with their fault-free round as the last pair to test the opening track.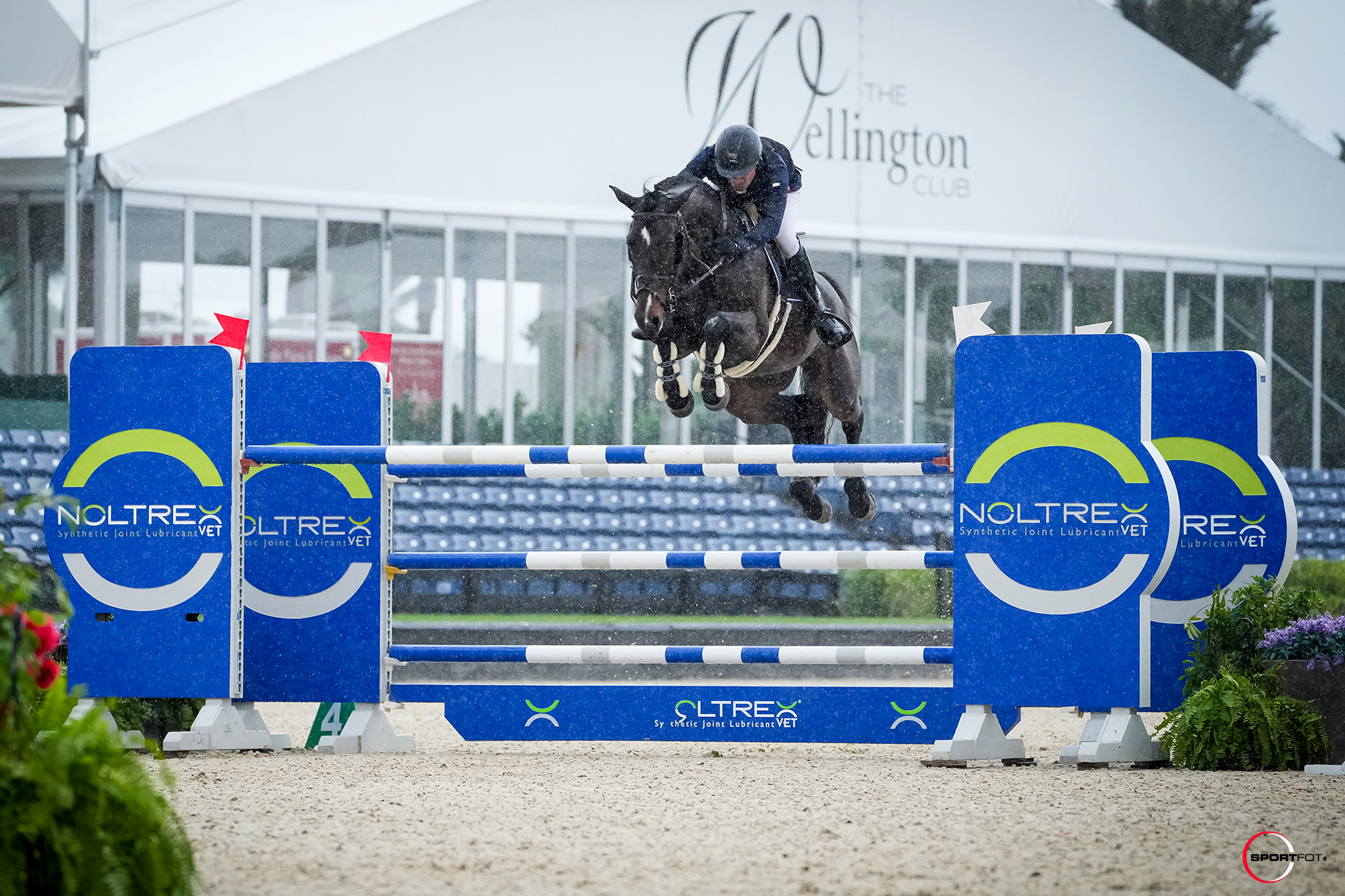 On Christiansen's opening track, Kerins remarked, "When I walked the course today, it definitely walked hard but I didn't think it was going to turn out that difficult. The time allowed was a big issue and in the combination line you could either do a seven or an eight, so there were options everywhere."
Lutz and Hollerno, owned by Lutz/Manfredi Show Jumping & LMW Sporthorses, was the first to take on the short course, which had been trimmed to eight fences. The pair once again served as the pathfinders with a clear trip in 47.91 seconds, but Kerins and Lissino sliced nearly a full second off their time with a clear result in 47.02 seconds to win the class. Sayre Happy (USA) rounded out the podium on Devon Macneil's Vinci De Beaufour with a clear first-round time of 81.17 seconds and two time faults.
Click above to watch the winning ride!
"I think the footing here is great and the new stabling looks fantastic. I'm really excited about this upcoming winter season," Kerins commented. "Hopefully, I can rack up enough points to get into some of the five-star classes with him. I really feel like this is going to be his season."
For the full results of the $137,000 Noltrex®Vet Grand Prix CSI3*, please click HERE.
Immediately following the CSI3* grand prix, the $25,000 JWTG, Inc Grand Prix hosted a pack of 20 competitors in the International Arena. The opening track saw five pairs advance to the jump-off. Clearing the short course in the fastest time, Sydney Shullman-Desiderio (ISR) and J-Boston S.E., owned by Jill Shullman, topped the class with a time of 38.444 seconds. Catherine Pasmore (USA) claimed second place after piloting Kellano Degli Assi, owned by Pasmore Show Stables BV, through the jump-off in a clear 41.459 seconds, while Caitlyn Connors (USA) and Express Blue GP Du Bois Madame, owned by Caitlyn Connors LLC, nabbed third in a double-clear 42.033 seconds.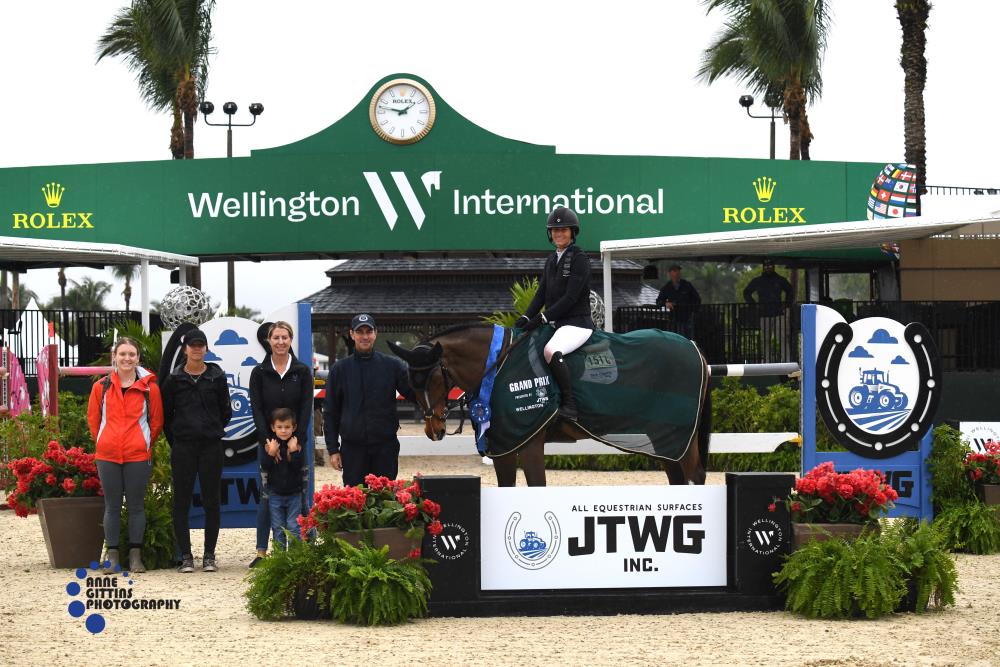 Competition opened Sunday morning with the $2,500 Noltrex®Vet High Amateur/Junior Jumper Classic. From a starting field of 15 horse-and-riders, Samantha Wight (USA) and her Atevla came out on top after stopping the clock at 35.941 seconds without knocking any rails down in the jump-off. Kristen Berian (USA) finished in second place with Fantast Van Het Vinckenhof, owned by Coral C Stables, LLC, with their double-clear time of 37.382 seconds. Claiming the final podium spot, Caroline Mawhinney (USA) piloted Bacara D'Archonfosse, owned by Poden Farms, through the short course in 39.416 seconds with no faults.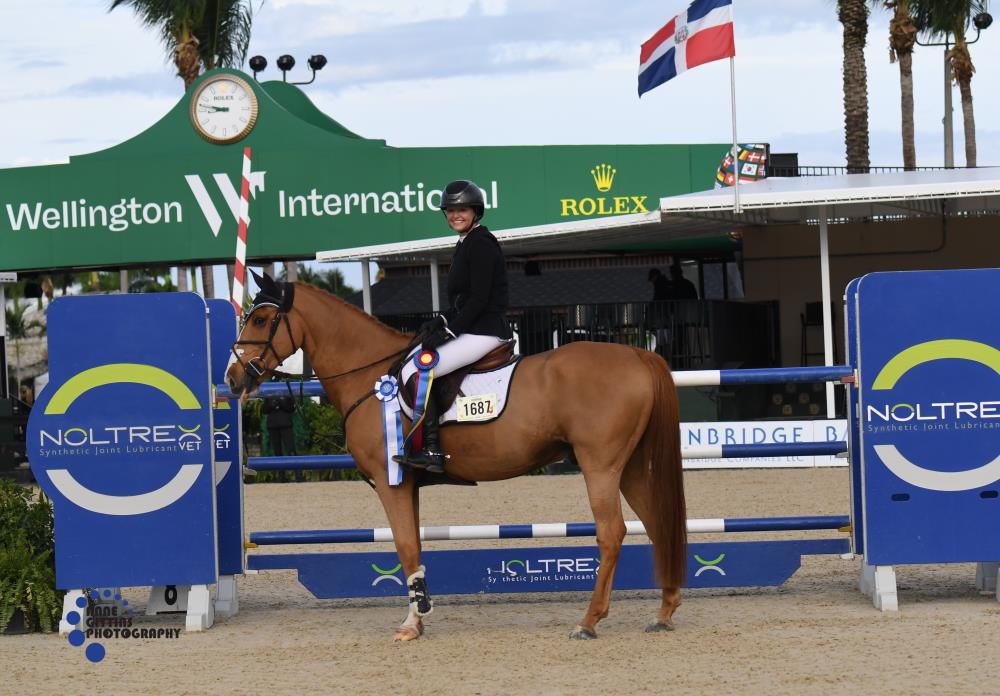 The ESP Pre-Charity CSI3* show concluded the 2022 ESP Fall Series. Over Thanksgiving weekend, the South Florida Hunter Jumper Association (SFHJA) will host the Annual SFHJA Charity Horse Show from November 23-27. The competition will feature premier "AA" hunter competition and 5* jumper competition, as well as the $40,000 Spy Coast & Sweet Oak Farm Grand Prix, the first night class of the season on Saturday, November 26.
The ESP Holiday Series presented by Arthramid®Vet will kick off with the Holiday & Horses CSI4* show on Thursday, December 1. The competition will also feature the first Saturday Night Lights class of the winter season, the $216,000 Holiday & Horses Grand Prix CSI4* presented by Arthramid®Vet on Saturday, December 3. Gates will open at 6 p.m. that evening, and there will be face painting for kids, and the carousel will also be open. The show is a USEF 2022 calendar event, offering a great opportunity to get started on 2022 points. The ESP Holiday Series will continue for five subsequent events, culminating with the ESP Holiday Finale from December 28–31, 2022. The Holiday Festival II show will offer Grand Prix riders a final chance to compete under the lights ahead of the 2023 Winter Equestrian Festival with the $50,000 Zen Elite Grand Prix.
To view the prize list for the 72nd Annual SFHJA Charity show, please click HERE.
To view the prize list for the 2022 ESP Holiday Series presented by Arthramid®Vet, please click HERE.
This press release content is published by ©Equestrian Sport Productions. This press release may only be repurposed by media outlets if appropriate credit is given in writing to the original publisher.
Photo credit ©Sportfot and ©Anne Gittins Photography. These photos may only be used once in relation to this press release with proper credit.
Final Results: $137,000 Noltrex®Vet Grand Prix CSI3* 
1. LISSINO: 2011 Holsteiner stallion by Guardus Limbus x Lagumera B
DARRAGH KERRINS (IRL), Eve Jobs: 0/0/47.02 
2. HOLLERNO: 2012 Dutch Warmblood gelding by Baltic VDL x Ivalerna
PETER LUTZ(USA), Lutz/Manfredi Show Jumping & LMW Sporthorses: 0/0/47.91
3. VINCI DE BEAUFOUR: 2009 Selle Francais gelding by Diamante de Semilly x Uvelle
SAYRE HAPPY(USA), Devon Macneil: 2/81.17
4. CALLE QUINN: 2011 Holsteiner Male by Calmando 3 x Winthera
LUIS FERNANDO LARRAZABAL (VEN), Ana Holguin: 2/81.55 
5. HFG QUAMAN: 2013 BH Gelding by Diamant de Semilly x Quatina
LUIZ FRANCISCO DE AZEVEDO (BRA), Santa Cecilia Stables: 4/75.75 
6. VIGAKATA: 2012 Oldenburg Springpferd mare by Vigo D Arsouilles STX x Stavari
WILTON PORTER (USA), Wilton Porter: 4/76.73
7. CHRYSTAL BLUE: 2011 Oldenburg gelding by Chacco-Blue x Cherly Z
SAMUEL PAROT (CHL), Samuel Parot: 4/77.7
8. CARNEOL L: 2013 Swedish Warmblood stallion by Cardento 933 x Unknown
JUAN MANUEL GALLEGO (COL), Juan Manuel Gallego: 4/77.86
9. KIRSCHWASSER SCF: 2010 Belgian Warmblood gelding by Amaretto D Arco x Werly Chin De Muze
FREDDIE VAZQUEZ (PR), Freddie Vazquez and G6 Holdings: 4/77.89
10. CHATOU 7: 2009 Oldenburg Springpferd gelding by Chacco-Blue x Centoula
NICOLETTE HIRT (USA), Iron Horse Equestrian: 4/79.97
11. DIONYSOS DE LA VIGNE: 2013 Selle Francais gelding by Diamant De Semilly x Tulipe De La Vigne
HEATHER CARISTO-WILLIAMS (USA), QBS Equestrian LLC: 6/81.95
12. EASY GIRL : 2011 Oldenburg Springpferd Mare by Conthargos x Nanina
VANESSA HOOD (USA), Take Two LLC: 7/82.65