Wellington, FL – December 14, 2022 – The Holiday Festival began early this week to showcase a two-part competition as the ESP Holiday Series presented by Arthramid®Vet continues. The first half of the week wrapped up on Wednesday with the $2,500 USHJA National Hunter Derby presented by Open Minds Academy. Completing both phases with the highest scoring round was Lexy Reed, of Fort Lauderdale, FL, and Tiesto, owned by Cecelia Perry.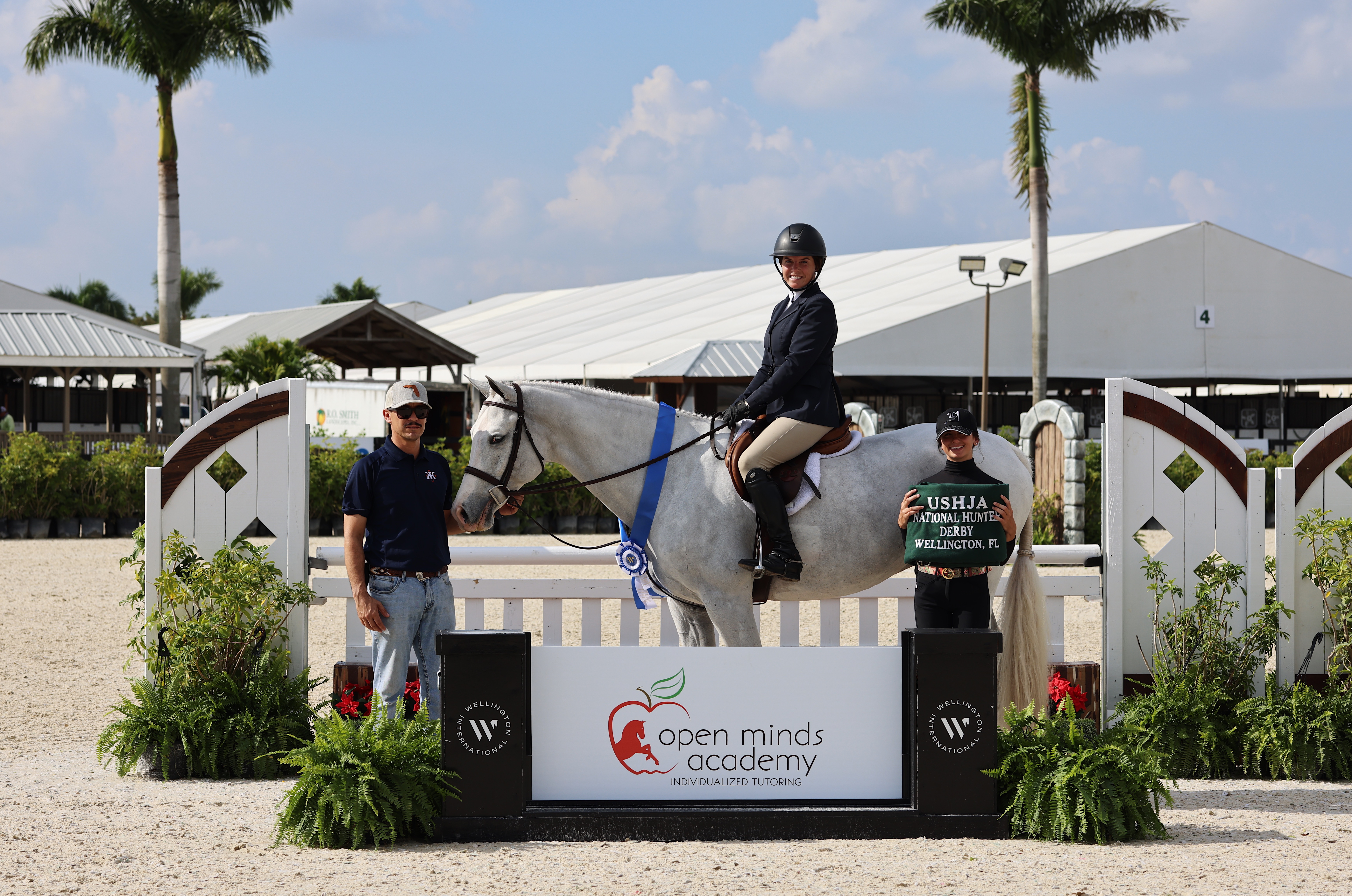 Five riders competed in the derby, which was held in a "Hunt and Go" format. In total the course consisted of 12 obstacles, including four high options. Fences one through seven made up the Classic phase, while fences eight through twelve created the Handy phase. Reed and Tiesto garnered a score of 87 in the Classic phase, then improved upon their performance to earn 90 points in the latter portion of the course. The pair were the first to test the track, but ultimately maintained their lead to secure top honors and the tricolor ribbon.
"He belongs to Cecelia Perry. She bought him last year and has been competing with him in the 3'3" juniors and I've done him in the 3'3" Greens. This is our last show before we move him up to the 3'6". I think he could definitely be an International Hunter Derby Horse. He's very handy as a smaller horse, and is s also very scopey and has a huge jump. He's easy to get around, you have everything athletically that you'd want in a horse," said Reed.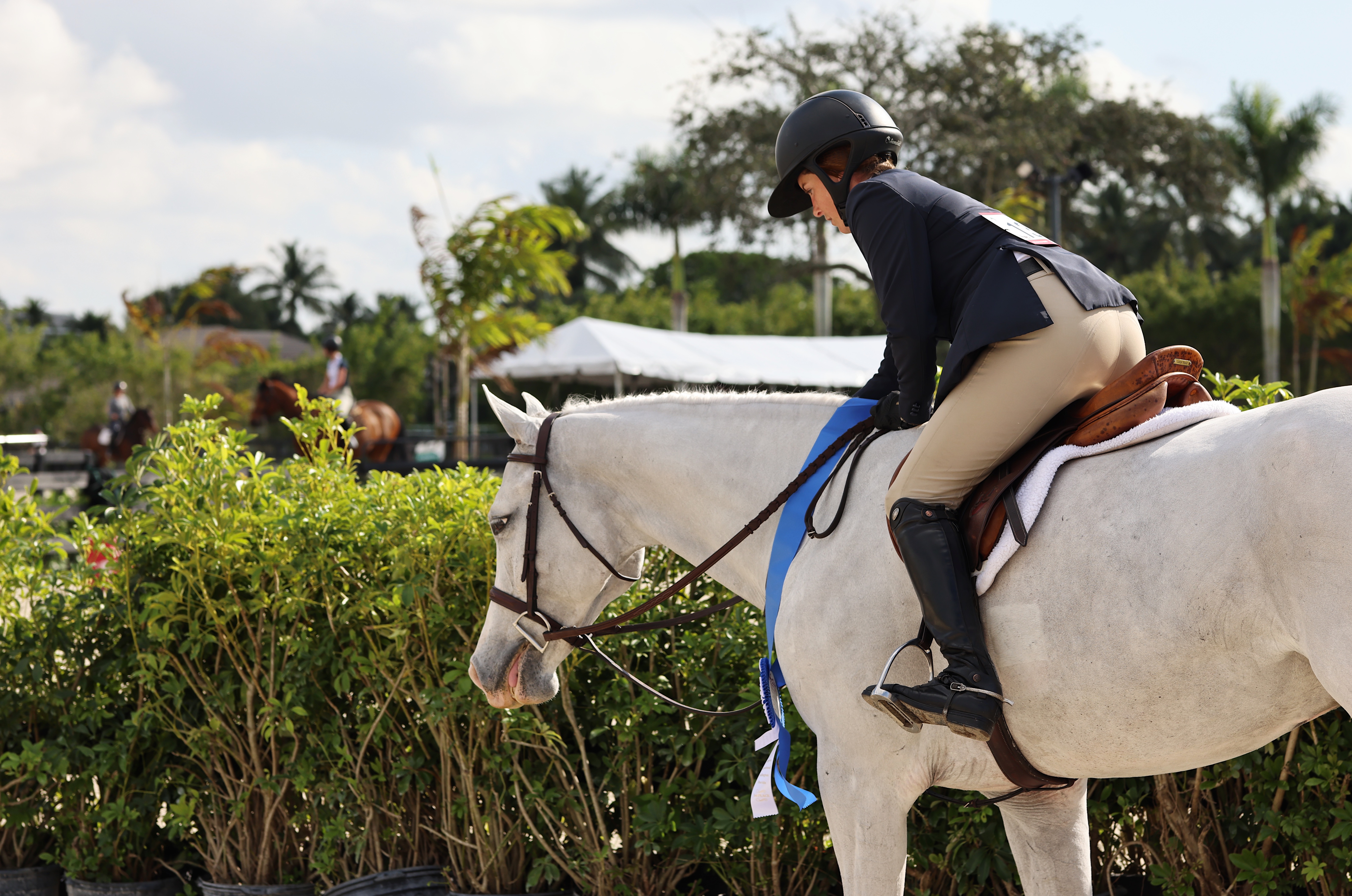 Taking second place with a Classic score of 83 and a Handy score of 79, for a total of 162, was Meghan Knapic, from Smithtown, NY, and B Ciceron, owned by Fabian Herrera. In third place was Lillie Parr, of Marshall, TX, and High Valley, owned by Pinecone Farm, LLC, with a Classic score of 81 and a Handy phase score of 80, combining for a total of 161 points.
Following the derby, the Schneiders Groom Award was awarded to Marco De Lara as the groom of the winning derby horse. De Lara received a bag of high-quality grooming supplies courtesy of Schneiders as part of the recognition.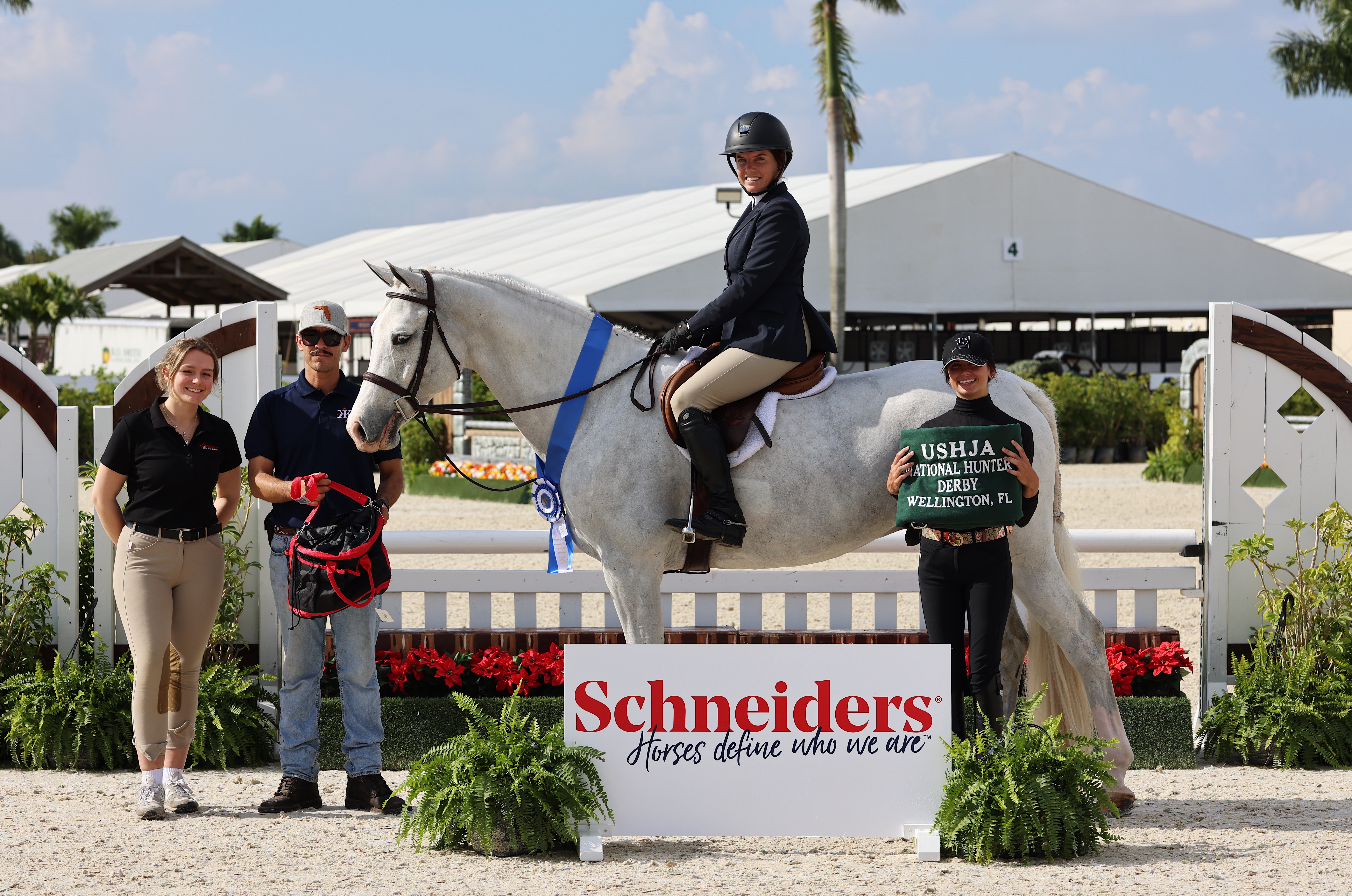 For the full results of the $2,500 USHJA National Hunter Derby, presented by Open Minds Academy, please click HERE.
Competition will continue with the ESP Holiday Festival II Show from Thursday, December 15, to Sunday, December 28. The Holiday Festival II show will offer Grand Prix riders a final chance to compete under the lights ahead of the 2023 Winter Equestrian Festival with the $50,000 Zen Elite Grand Prix. 
To view the prize list for the 2022 ESP Holiday Series presented by Arthramid®Vet, please click HERE. 
This press release content is published by ©Equestrian Sport Productions. This press release may only be repurposed by media outlets if appropriate credit is given in writing to the original publisher. 
Photo credit ©Carly Nasznic Photography. These photos may only be used once in relation to this press release with proper credit.