Wellington, FL – October 29, 2022 – The ESP Fall III show at Equestrian Village offered hunter competitors one last chance to show off their skills on the grass, with the pinnacle event taking place in the form of the $2,500 USHJA National Hunter Derby presented by Pilates Rocks. On Friday, Ki-Juan Minors of Wellington, FL, and Marilla Van Beuren's Pop Muzic laid down a solid performance to clinch the lead spot in the victory gallop.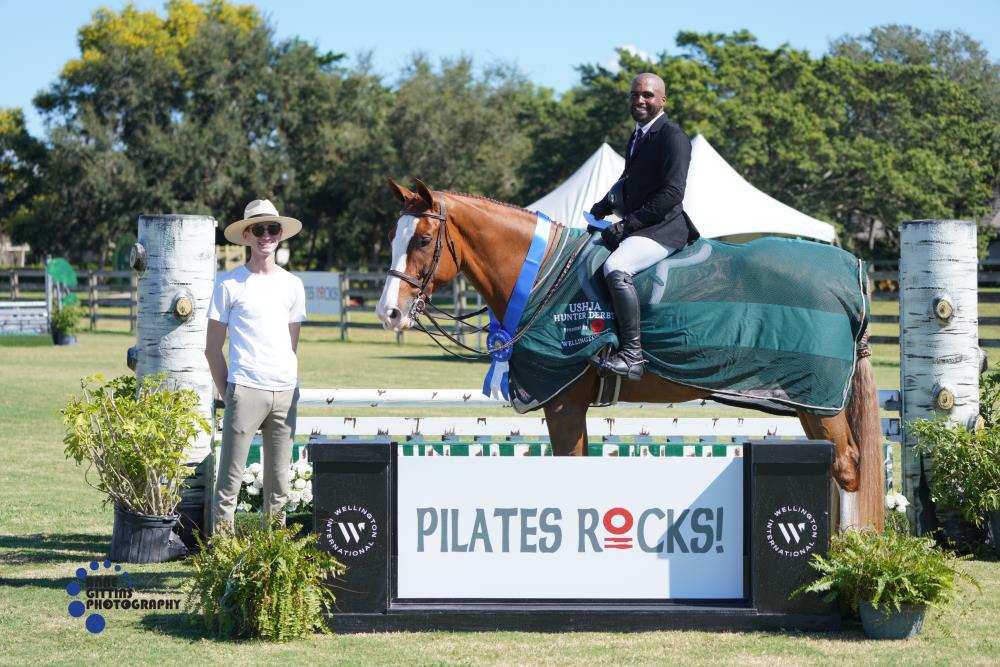 "I started him when he was about four years old, and we've just been slowly developing him. I love his personality. I call him "Dennis the Menace" because sometimes he tests me, but he's a good boy and always tries to please," remarked Minors. "We did the Young Hunters with him, and he was Reserve Circuit Champion at WEF. Then we gave him a little break and did some jumper classes with him, and then I decided that we should take advantage of this beautiful facility here and compete in a derby with him. He came out today and really performed."
The class was held in a "Hunt and Go" format, with the first portion of the course judged as the Classic round, and the latter half of the trip scored as the Handy phase. Minors and Pop Muzic were the third pair to test Andy Christiansen's (ECU) 12-fence track. Their performance took a strong lead after earning a base score of 82 and two additional points for taking the high-option fences in the Classic round, and a high handy score of 90 to push them to the top of the scorecard.
"I really enjoy this format for the hunter derby. I think that Pop Muzic particularly likes it as well because he doesn't have to go out and come back into the ring. The handy portion of the derby is where I really tried to show him off because he's so talented, and he just waits for my instructions and then follows through," commented Minors.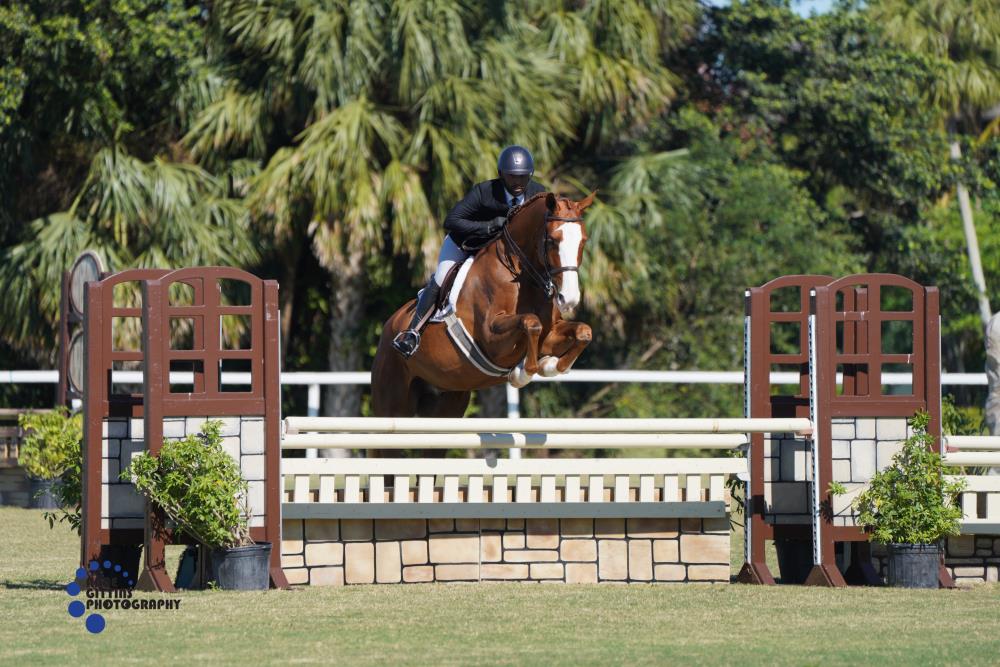 With a total score of 174, Minors also nabbed a second-place finish on Ilias, owned by Alvaro Lozada. Danielle Menker of West Palm Beach, FL, and Sergent Stables, LLC's Belino 8 rounded out the podium after earning a cumulative score of 164.
"I really enjoy the summer shows here; there's really no need for us to leave. You can't beat having a covered arena and two beautiful grass fields for jumper and hunter classes. I'm looking forward to competing at the main grounds next week. It'll be a nice change of scenery, and I can't wait for everyone else to get here for season," Minors concluded.
For the full results of the $2,500 USHJA National Hunter Derby presented by Pilates Rocks please click HERE.
The $1,000 2'6″/2'9″ Hunter Derby presented by Score At The Top awarded Woodlands Teddybear, who carried Emma Ensor of Palm City, FL, to the winner's circle as the best performer. Ensor and her Woodlands Teddybear placed two high-performing rounds, finishing the class with a total score of 170.5. Just behind the winning pair, Kristi Powers of Loxahatchee, FL, and Linda Clarke's Beyond the Z earned a score of 83 in the Classic round and improved to a score of 87.5 in the handy portion to earn reserve honors, followed by Madison Rondot of Davie, FL, and her own Lyjano in third place with 165 points.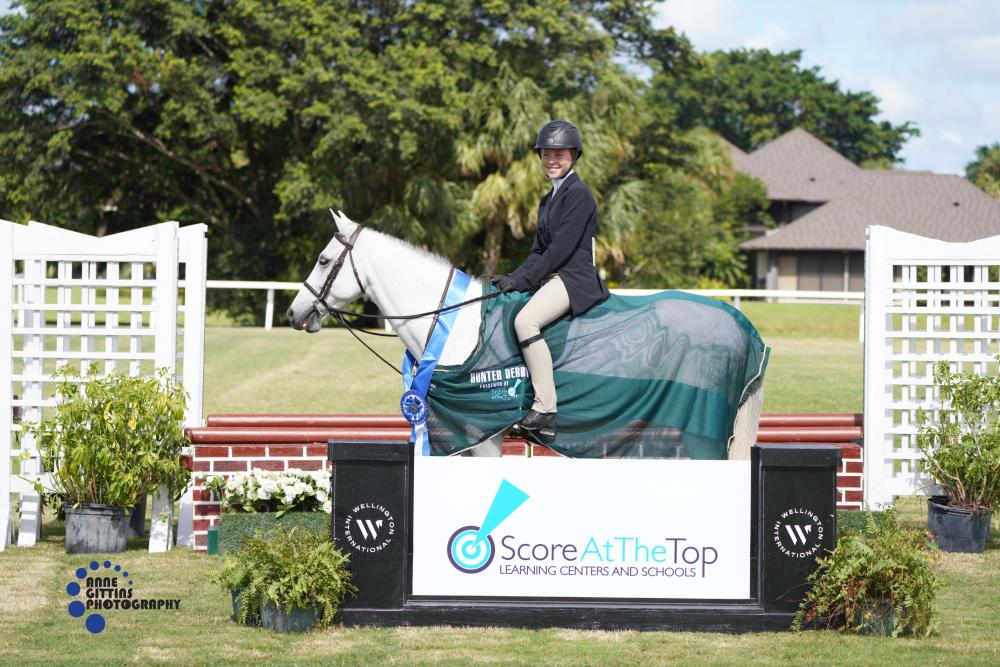 The ESP Fall III show will continue with competition through Sunday, culminating with the $25,000 Perfect Products Grand Prix as the highlight event of the week. The remainder of the events in the Fall and Holiday Series will take place at the main grounds of Wellington International beginning with the ESP Fall Finale on November 3, 2022. During this time, the Derby Field at Equestrian Village will not be used for competition in order to preserve the quality and integrity of the grass ahead of the 2023 Winter Equestrian Festival.
To view the prize list for the 2022 ESP Fall Series, please click HERE.
This press release content is published by ©Equestrian Sport Productions. This press release may only be repurposed by media outlets if appropriate credit is given in writing to the original publisher.
Photo credit ©Anne Gittins Photography. These photos may only be used once in relation to this press release with proper credit.