Wellington, FL – December 2, 2022 – The ESP Holiday Series continued on Friday with the $15,000 USHJA International Hunter Derby 2* presented by Bainbridge Companies. The class was held in a "Hunt and Go" format, meaning the first portion of the course was judged as the Classic round, while the latter half of the trip was scored as the Handy phase. With twelve obstacles and four high-options, 11 competitors took to the course, but one pair came out on top, John French and Milagro.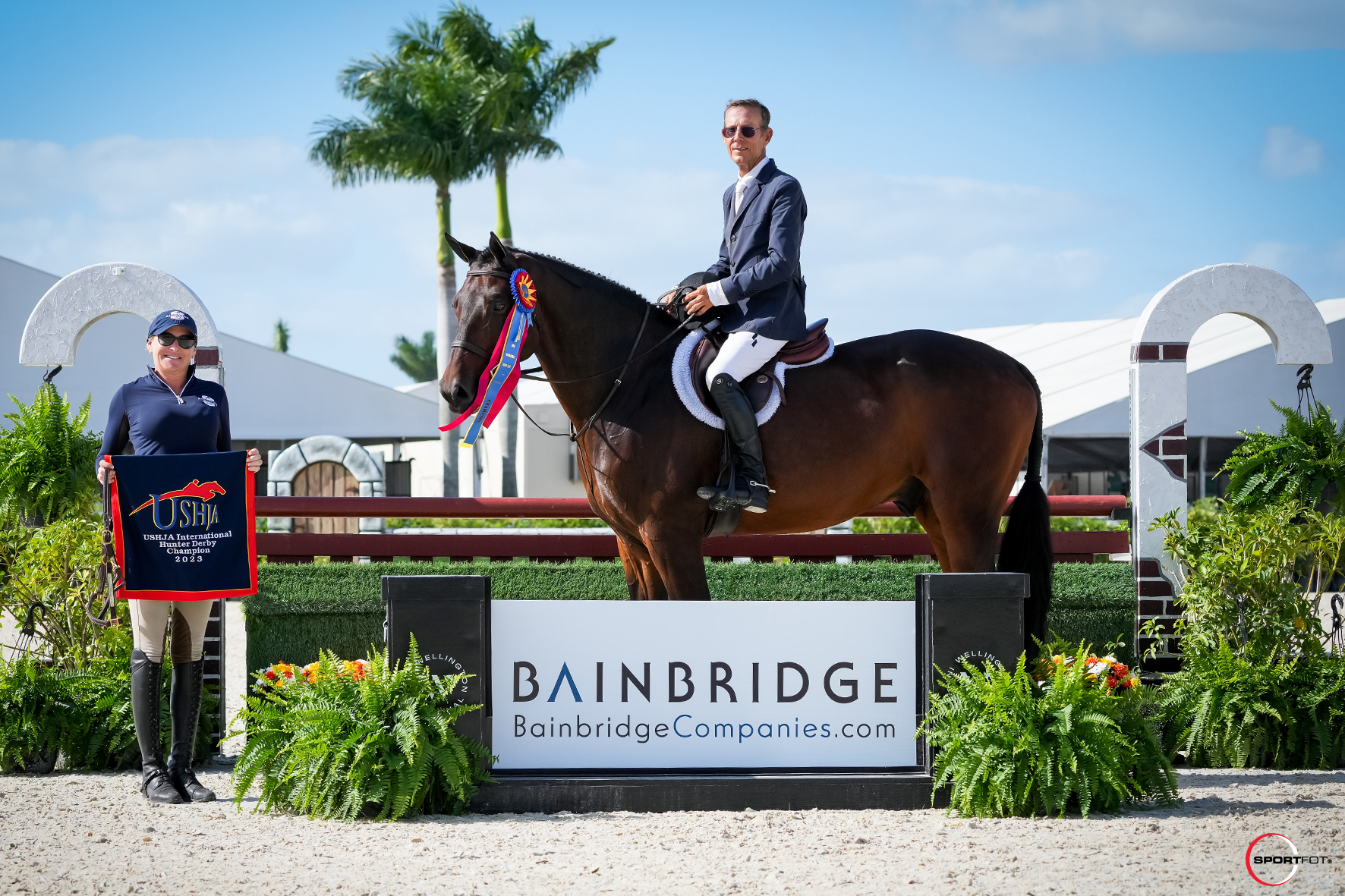 "He is only seven years old. This horse has amazing scope, and I knew that he would shine in the hunter derby classes. For a horse who doesn't have much experience, he's super brave, and he can jump the top of the standards. He was jumping super high today; I think that's why the judges rewarded him so much because he clears each fence by two feet." said French about Milagro. "He's a favorite of mine and winning this derby was nice, but he probably won't show again until January."
As the last to go, French was up against a leading score of 178, set by Molly Ashe Cawley. Navigating Milagro expertly through both phases of the course, French took a commanding four-point lead after receiving a 90 in the Classic portion and a 91 in the Handy for a combined score of 181.
Cawley of Wellington, FL, and Popstar, owned by Louisburg Farm, took home second place after earning an 89 in both the classic and handy portion of the course. Following his top placing with Milagro, French also took home third with Paradigm, owned by Meredith Lipke. The pair earned a cumulative score of 173 after earning a first-round score of 87 and an 86 in the handy.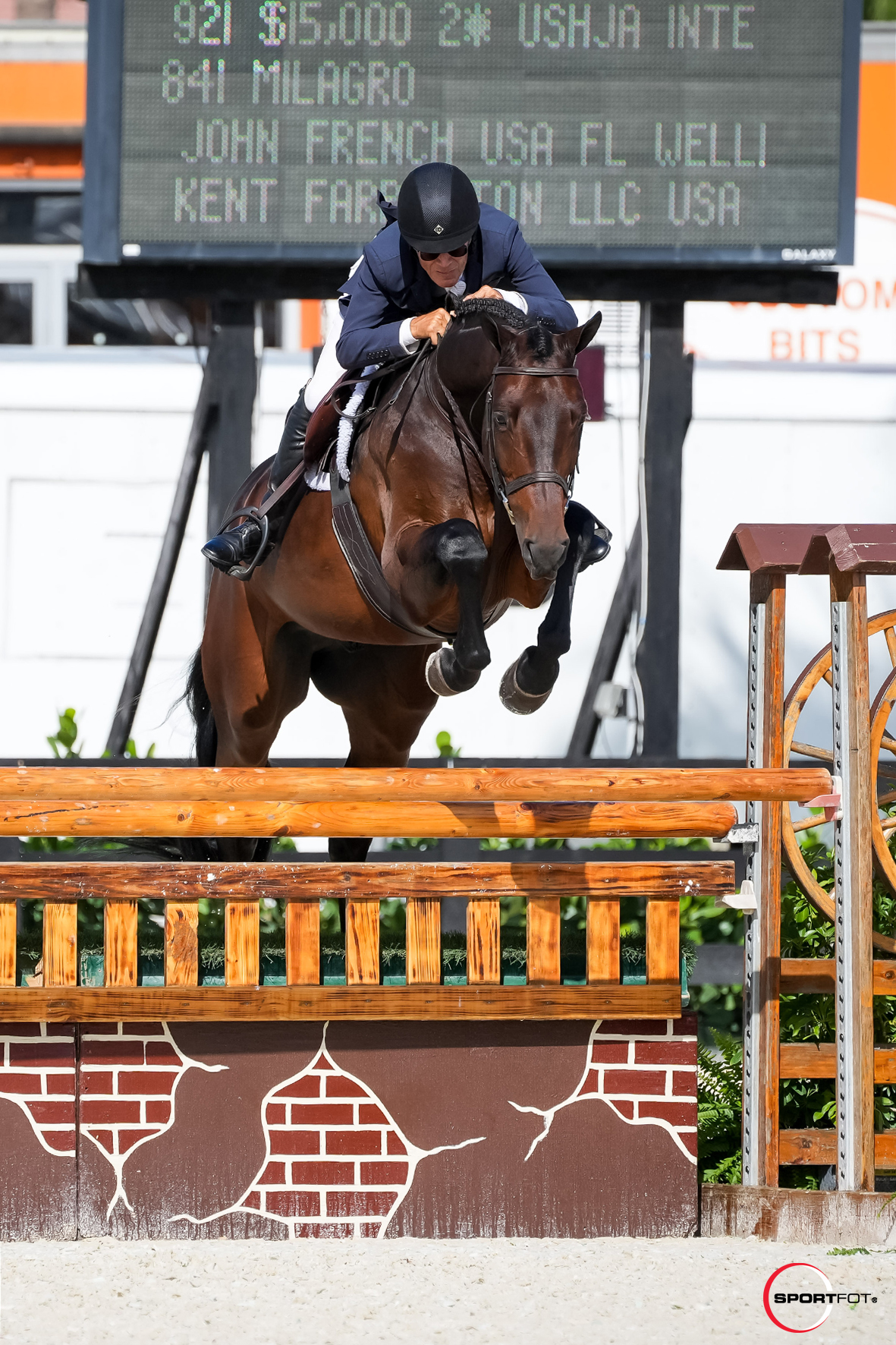 Following the holiday series, French plans to compete in upcoming derbies during the 2023 WEF season, "I like that we get to show in different rings. One week we get to show in the International Ring and then we get to compete on the derby field the next. I never get tired of it." As a long-time Wellington native, French can enjoy the season from his own backyard. "I get to ride at my barn, show here at the grounds and then return to my own home at the end of the day. It's nice being here and picking the shows you want to go to; they do a great job. It's also fun when my friends from California visit throughout the circuit because it brings us all together, so I'm excited to see everyone."
Carlos Arias was the recipient of the Schneiders Groom Award following the $15,000 USHJA International Hunter Derby 2* presented by Bainbridge Companies, as the groom of the winning derby horse. As part of the recognition, Rodriguez was presented with a bag of high-quality grooming supplies courtesy of Schneiders Tack.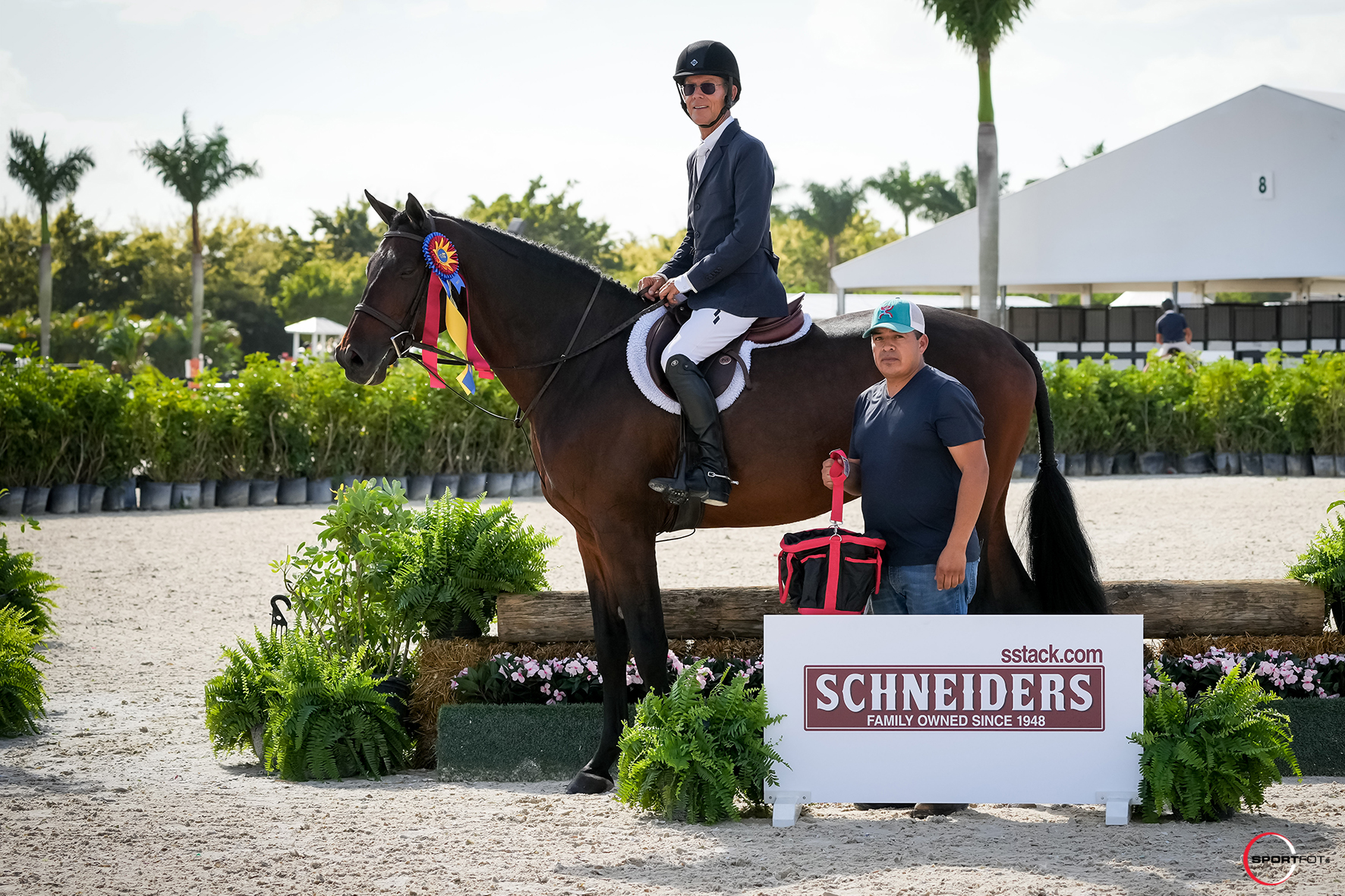 For the full results of the $15,000 USHJA International Derby 2* presented by Bainbridge Companies, please click HERE. 
Earlier in the day, twelve competitors competed in the $10,000 USHJA National Hunter Derby presented by 4Ever Young Wellington. The hunter derby class was also held in a "Hunt and Go" format. Topping the class was Geoffrey Hesslink, of Shelbourne, VT, and his mount Chivalry, owned by Little Brook LLC. No strangers to the winner's circle, the pair took home their second consecutive derby win at Wellington International with a classic score of 90, and a handy score of 91, resulting in a combined score of 181. Taking a close second was Havens Schatt, Georgetown, KY, aboard Concent, owned by Dell Kelly, with a classic score of 88 and a handy score of 92, resulting in a 180 overall. Completing the podium was Wellinton's own Jennifer Bliss and Sugarman, owned by Harris Hill Farm, LLC, with a combined score of 175, after scoring an 86 in the classic portion and an 89 in the handy.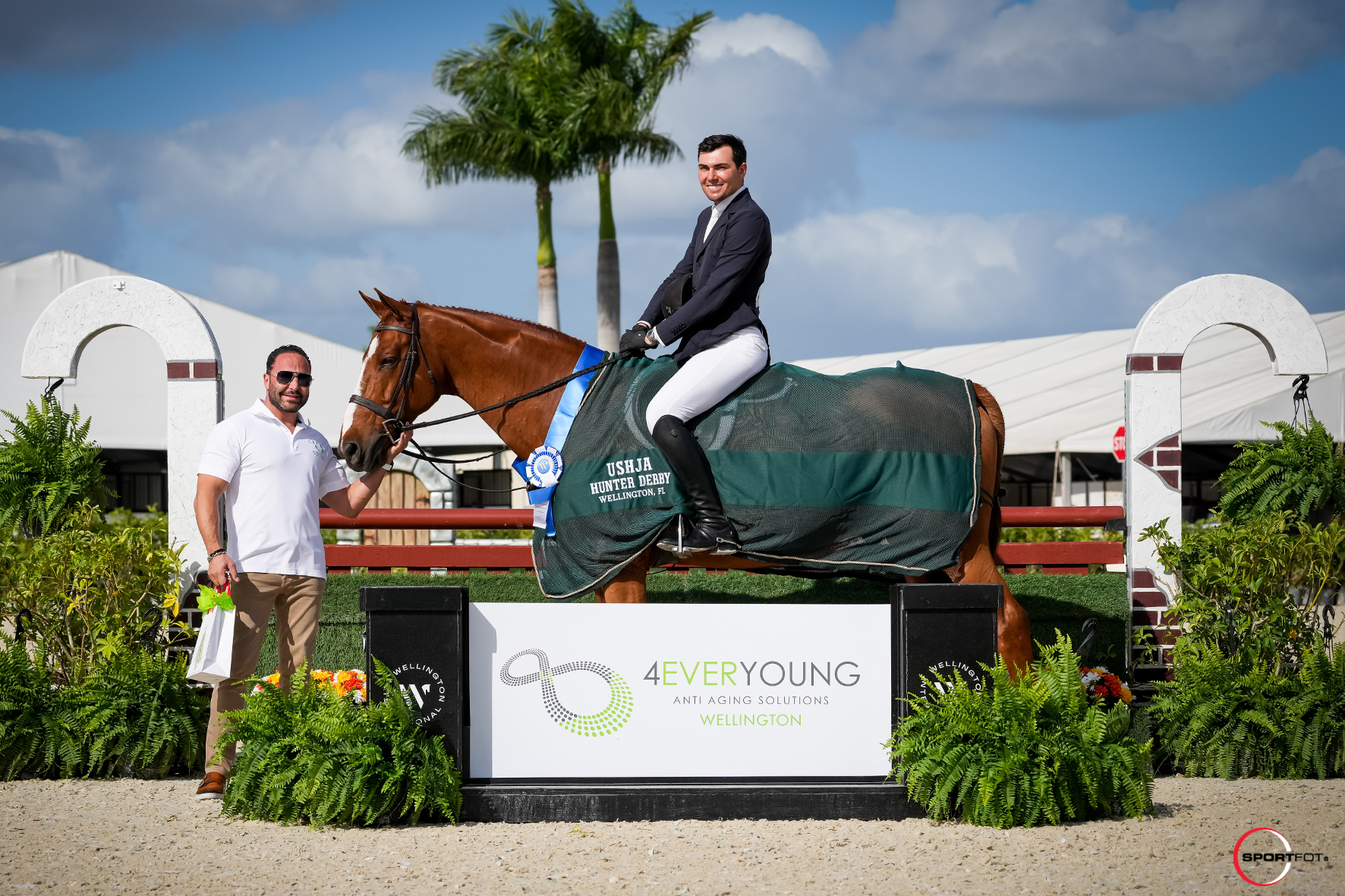 Jumper Highlights:
It was a fierce morning in the International Arena as fifty-six riders competed for the top spot in the $37,000 FEI Score At The Top 1.45m Speed Class. Designed by Anthony D'Ambrosio (USA), the course consisted of thirteen jumps, allowing competitors to ride for speed. Ultimately, fractions of a second separated the top three times. Taking an early lead with a time of 60.71 seconds was American rider Tanner Korotkin and  Quinn 33, owned by Rupert Carl Winkelmann. Following close behind, Roberto Teran Tafur (COL) and BP Wakita, owned by Trefoil Farm, cleared the course in 61.12 seconds to finish in second. Richard Vogel (GER) and Accoton PS, owned by Csakvari Agrar KFT, took home third place with a time of 61.69 seconds.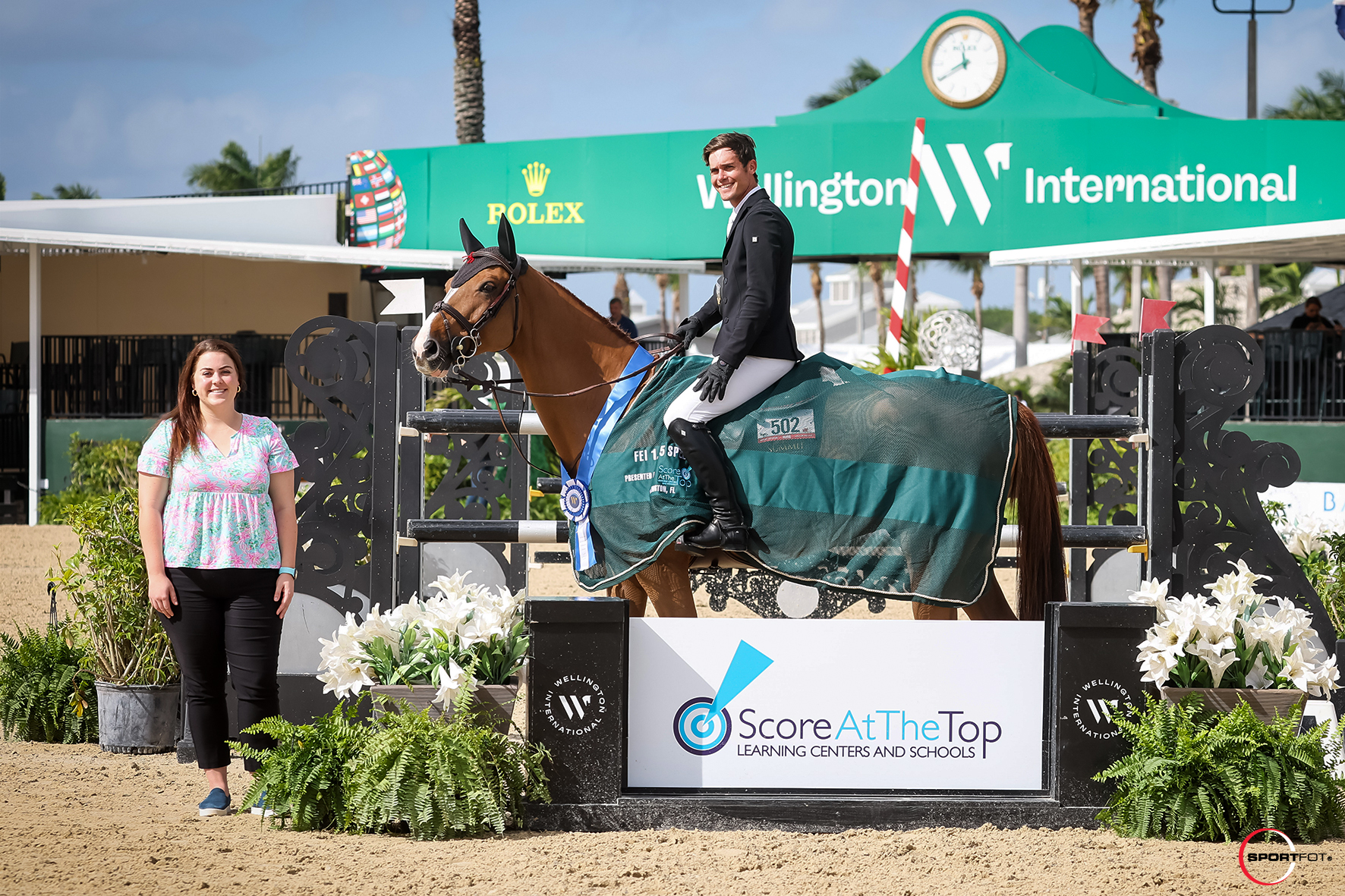 Following the speed class in the International Arena was the $10,000 Bainbridge Companies 1.40m Open Jumper Stake. American course designer Anthony D'Ambrosio's initial course consisted of twelve jumps with a time-allowed of 86 seconds, while the six-obstacle jump-off had a time-allowed of 43 seconds. Forty-three riders tested D'Ambrosio's opening round, but only six managed to clear the course and advance to the jump-off. Out of those six, Harry Allen (IRL) and Carrera Denfer, owned by Caroline Amundson Carey, managed to clear the short course in the fastest time, claiming the win with a jump-off time of 34.749 seconds.  Following in second place was German rider Richard Vogel and Barny Blue 3, owned by Jessica Mendoza, with a double-clear time of 35.008 seconds. Completing the podium with a clear jump-off time of 38.287 was Taylor St Jacques (CAN) and Jakilly, owned by Tal Milstein.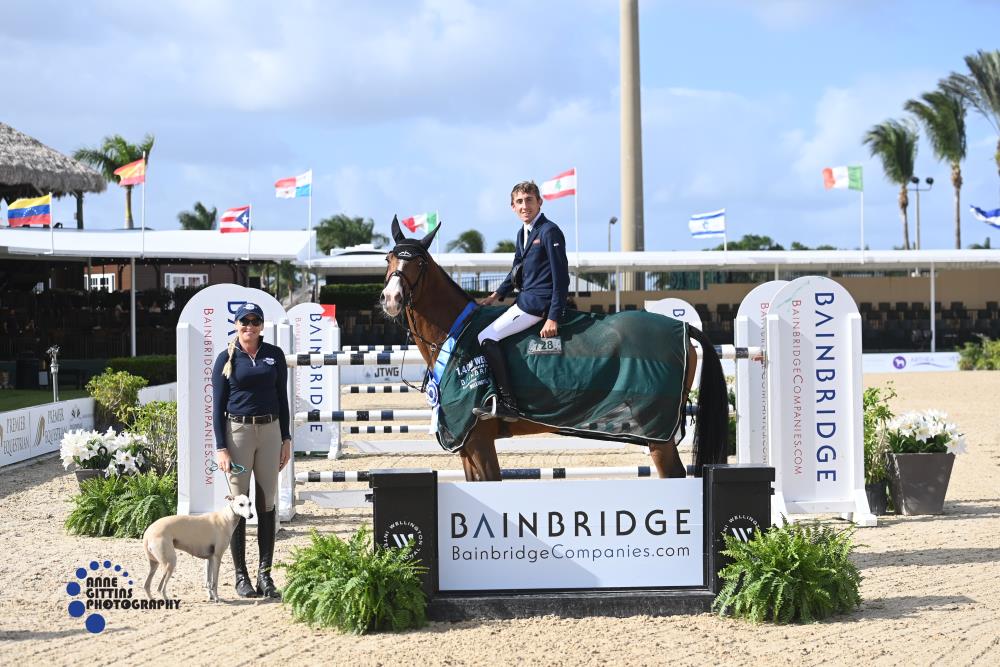 The Holiday & Horses CSI4* show will continue this week. This week will feature the first Saturday Night Lights class of the winter season, the $216,000 Holiday & Horses Grand Prix CSI4* presented by Arthramid®Vet on Saturday, December 3. Gates will open at 6 p.m. that evening, and there will be face painting for kids, and the carousel will also be open.
To view the prize list for the 2022 ESP Holiday Series, please click HERE.
This press release content is published by ©Equestrian Sport Productions. This press release may only be repurposed by media outlets if appropriate credit is given in writing to the original publisher.
Photo credit ©Anne Gittins Photography and ©Sportfot. These photos may only be used once in relation to this press release with proper credit.