Wellington, FL – December 29, 2022 – The Great Charity Challenge sponsored by Fidelity Investments® (GCC) is honored to be joining forces once again with United Way of Palm Beach County. Strength in numbers, whether it is donors and supporters or volunteers, makes all the difference when it comes to charitable and philanthropic work. The GCC looks forward to inspiring even more change with the renewal of this exciting partnership. 
Scheduled to take place on Saturday, February 4, 2023, as a key highlight of the Winter Equestrian Festival at Wellington International in Wellington, Florida, the GCC aims to distribute over $1 million to local non-profit organizations. To date, the annual show jumping competition that blends equestrian sport and philanthropy has raised and distributed $17.7 million to 294 charities over the past 13 years.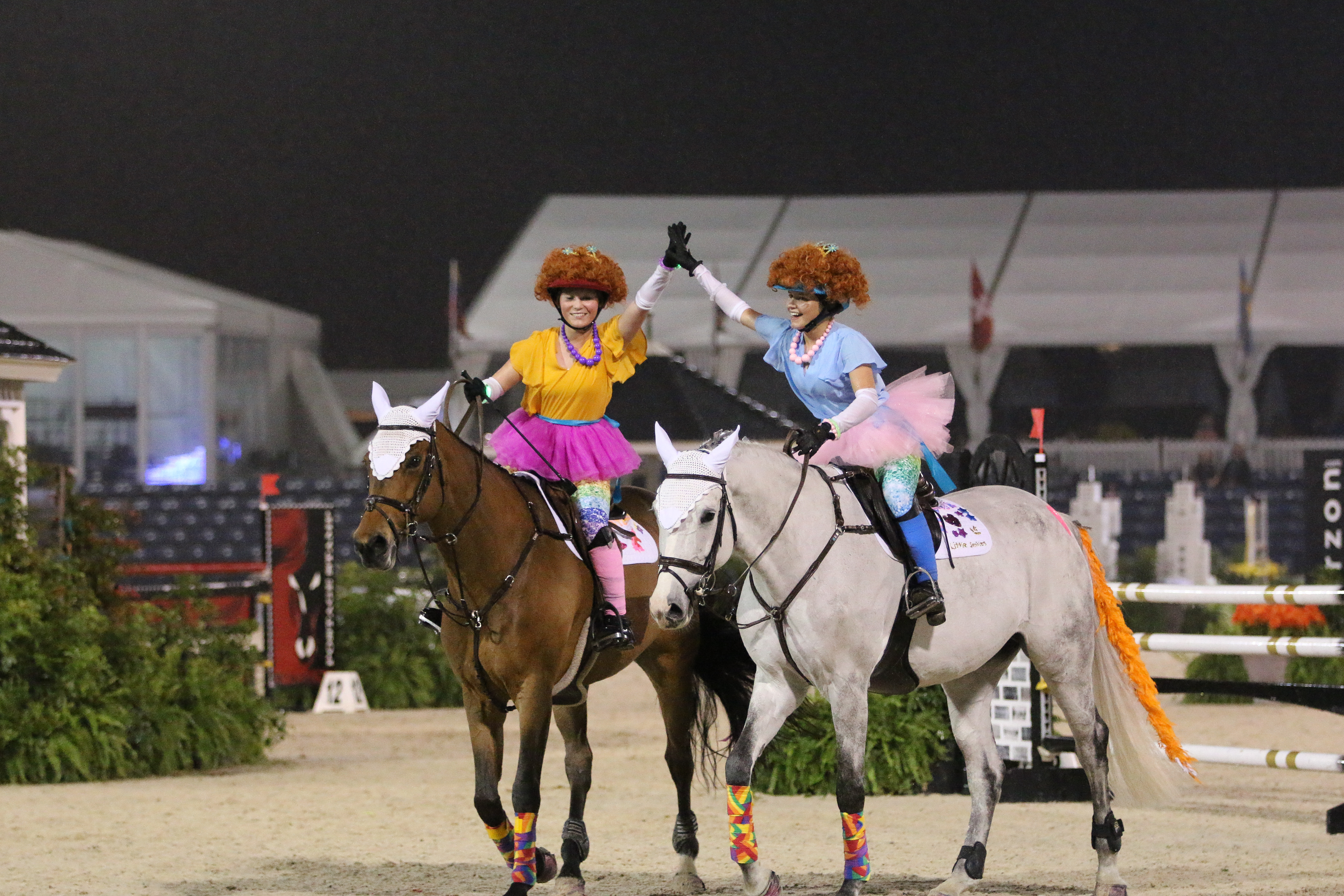 The GCC's strategy involves capacity building and enabling invaluable partnerships, as well as concentrating on amplifying the event's impact. Both United Way and the GCC recognize that in order to achieve the greatest possible impact, we must support non-profit organizations who provide immediate needs in the community as well as those who work toward long-term, sustainable change.
For transparency purposes, the GCC operates out of a gift fund. This renewed partnership with United Way will enable the event to accept online donations, in the hopes of raising additional funds to support local charities. In addition to a focus on uniting to increase funds, the GCC and United Way have identified the need to inspire and mobilize volunteers in the community to do their part in amplifying impact. United Way has also pledged with 30 (thirty) volunteers to help on the night of Saturday, February 4, 2023.
We invite you to join our efforts! The focus of the 2023 edition of the Great Charity Challenge sponsored by Fidelity Investments® is to empower the community to #BeTheChange and help build a path to a sweeter future for our neighbors in need. With so many worthwhile organizations in our community and so many 'asks for support,' the idea of selecting one single cause can feel overwhelming. Joining this effort offers a unique opportunity to unite forces with like-minded individuals, families, and businesses to provide crucial support to over 40 local organizations this upcoming year.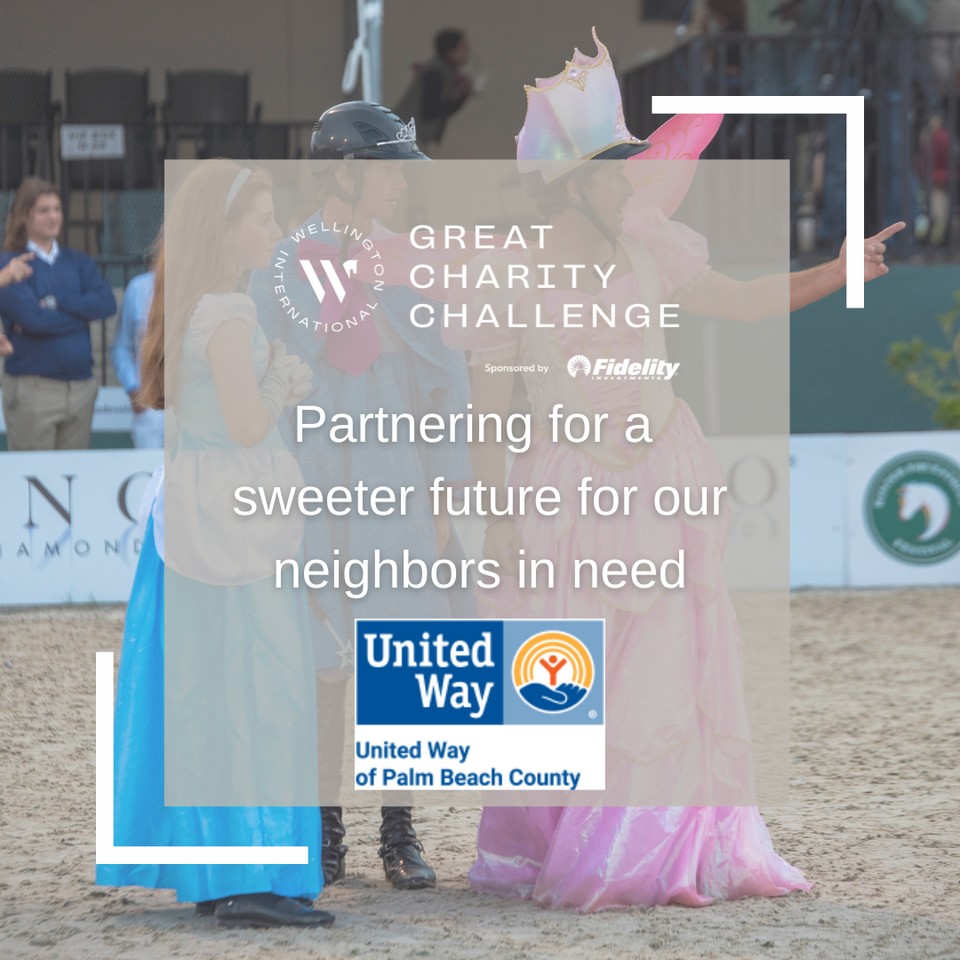 "We strongly believe that partnerships are the key to effective sustainable change. We are so lucky to have United Way on board to help us fulfill our goals each year and help grow our impact in the community," commented GCC Executive Director Anne Caroline Valtin.
"United Way is proud to partner with the Great Charity Challenge sponsored by Fidelity Investments® again this year to increase support for the tremendous nonprofits in our community who are providing people with critical services needed to not only get by, but thrive during these difficult times," said Dr. Laurie George, President & CEO of United Way of Palm Beach County.
Our unique model of redistributing 100 percent of donations received to thoroughly vetted non-profit partners, coupled with a year-long reporting process, means that your donation will create the most influential impact in the community.
Donations can be made via https://unitedwaypbc.org/great-charity-challenge/
Organizations who have been pre-selected will meet their paired equestrian teams and sponsors to receive a share of the $1+ million purse on Saturday, February 4, 2023. To learn more visit the event website: www.greatcharitychallenge.com and follow us on our social media pages: Facebook and Instagram.
About Fidelity Investments®
Fidelity's mission is to inspire better futures and deliver better outcomes for the customers and businesses we serve. With assets under administration of $9.6 trillion, including discretionary assets of $3.6 trillion as of September 30, 2022, we focus on meeting the unique needs of a diverse set of customers. Privately held for over 75 years, Fidelity employs more than 60,000 associates who are focused on the long-term success of our customers. For more information about Fidelity Investments, visit 
https://www.fidelity.com/about­fidelity/our-company
.