Wellington, FL – November 17, 2022 – ESP Pre-Charity CSI3* week at Wellington International showcased a field of 48 horse and rider combinations in Thursday morning's $37,000 Schneider's Saddlery 1.45m CSI3*. Kicking off the week in top form, Gonzalo Busca Roca (ESP) aboard Stransky's Mission Farm, Inc.'s Classified edged out their competitors to earn a place in the winner's circle and the lion's share of the prize money.
Andy Christiansen (ECU) crafted a two-phase track of 12 efforts to test the international horse-and-rider combinations. Twenty-one pairs finished foot-perfect without any faults, but Roca and Classified were in a league all their own, stopping the clock in an unbeatable 33.09 seconds. "It is the best feeling to start your week off with a win," remarked Roca. "It was a good course to start the week. In the second phase, every fence came up a good distance, and I had a good time out there."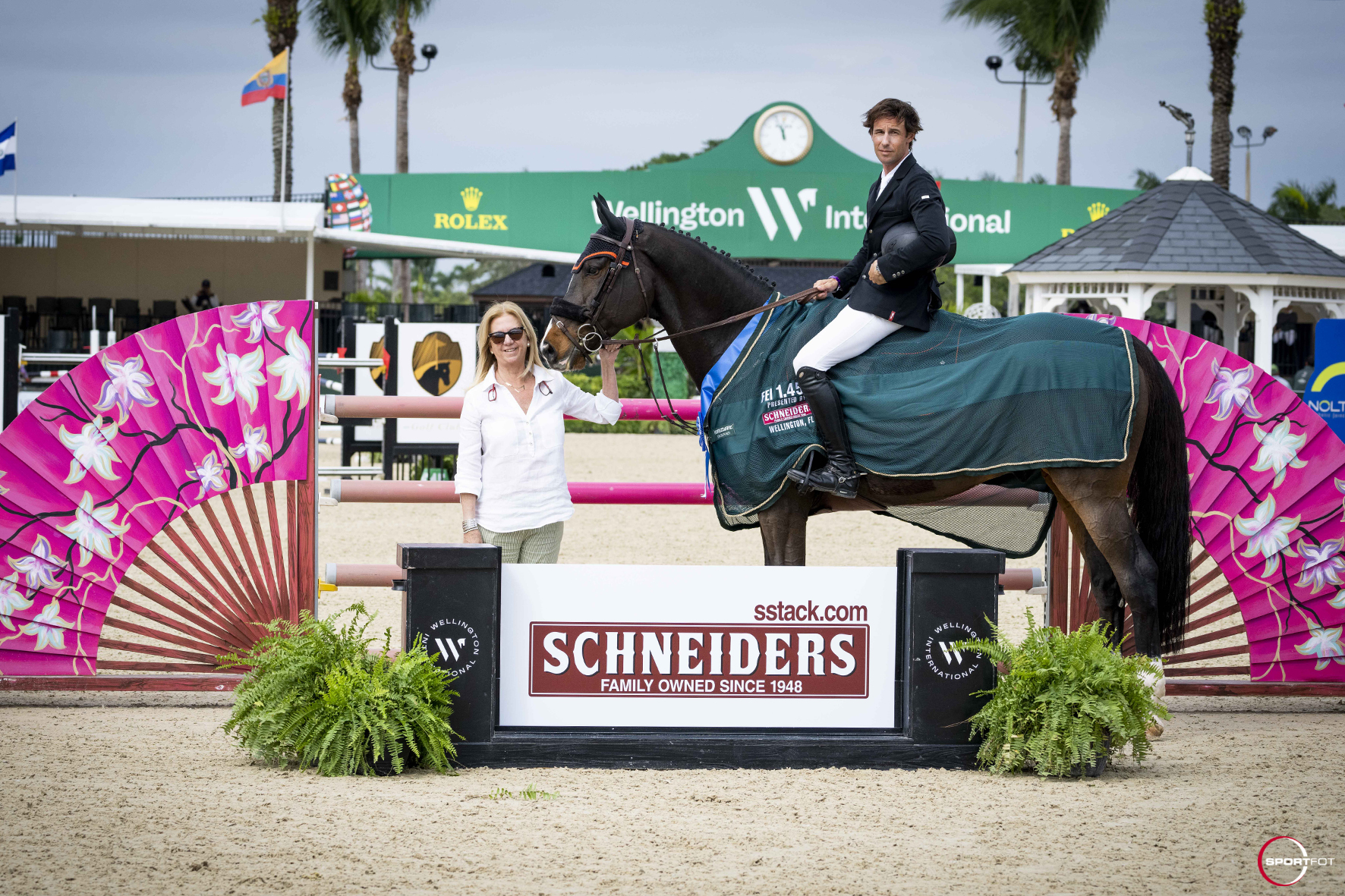 Roca continued, "He is a young horse, only nine years old, but he has already produced top results. Over the summer, he won the derby at Dinard, and at the beginning of the year, he finished fourth in the three-star class here on the grass. He's very talented, nice to ride, and tries very hard," he commented of his winning mount, a nine-year-old Irish Sport Horse gelding by Je T'aime Flamenco x Unknown.
On Classified's upcoming show schedule, Roca shared, "We will see how it goes. He will jump the Grand Prix on Sunday and then have a couple of weeks off. After that, we will make a good plan for next year."
With a clear time of 33.51 seconds, Michael Hughes (USA) and Stephex Stables', Calisto Blue, sped to second place, followed by Jessica Springsteen (USA) and Naomi Van Het Keizershof, owned by Stone Hill Farm, in third position with a fault-free time of 33.76 seconds.
For the full results of the $37,000 Schneider Saddlery 1.45m CSI3*, please click here.
Welcoming 31 entries to the International Arena, this morning's $6,000 Bainbridge Companies 1.40m CSI3*, which operated as a power-and-speed class, served as the opening FEI class of the week. The second pair to test the tracks, Megan McDermott (USA) and Entano, owned by Counter Balance LLC, set a quick standard in the speed phase that held the lead until Heather Caristo Williams (USA) stepped into the ring with Dionysos De La Vigne. The pair navigated through both phases with ease and slid into the top position with nine pairs left to go. The lead changed hands one last time after Freddie Vazquez (PUR) and Kirschwasser SCF, owned by Freddie Vazquez and G6 Holdings, galloped through the latter half's timers in 28.9 seconds without knocking any rails down. Williams and QBS Equestrian LLC's Dionysos De La Vigne finished in second with a time of 30.46 seconds, while McDermott rounded out the podium with her time of 31.69 seconds.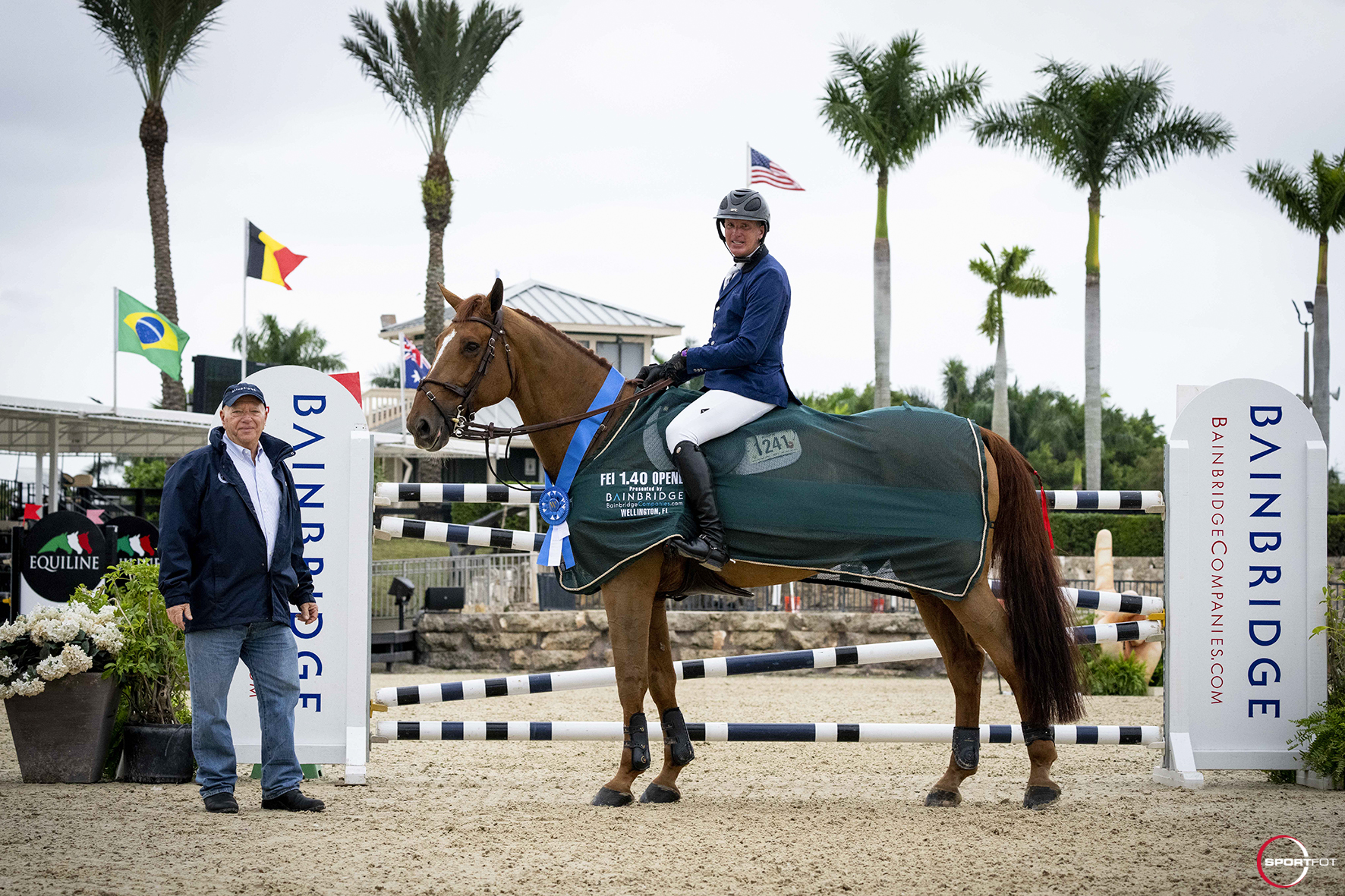 The $5,000 Assets Risk Management 1.35m Open Stake closed out Thursday's competition in the International Arena, but not before 46 horses-and-riders stepped out to vie for the top prize. Twelve duos finished the first round with all the rails in the cups, and a smaller group of ten partnerships concluded the competition without any faults. Breaking the beam in 35.939 seconds, Erynn Ballard (CAN) and Melissa Wight's Ice earned the blue ribbon to start their week on a high note. Just off the pace, Tomas Yofre (ARG) and Eliante Z, owned by Stellium Sport Horses LLC, clinched the reserve spot in 36.713 seconds, followed closely by Stephanie Gallucci (CAN) riding Jersey, owned by Equine Partners International LLC, in a clear time of 36.894 seconds.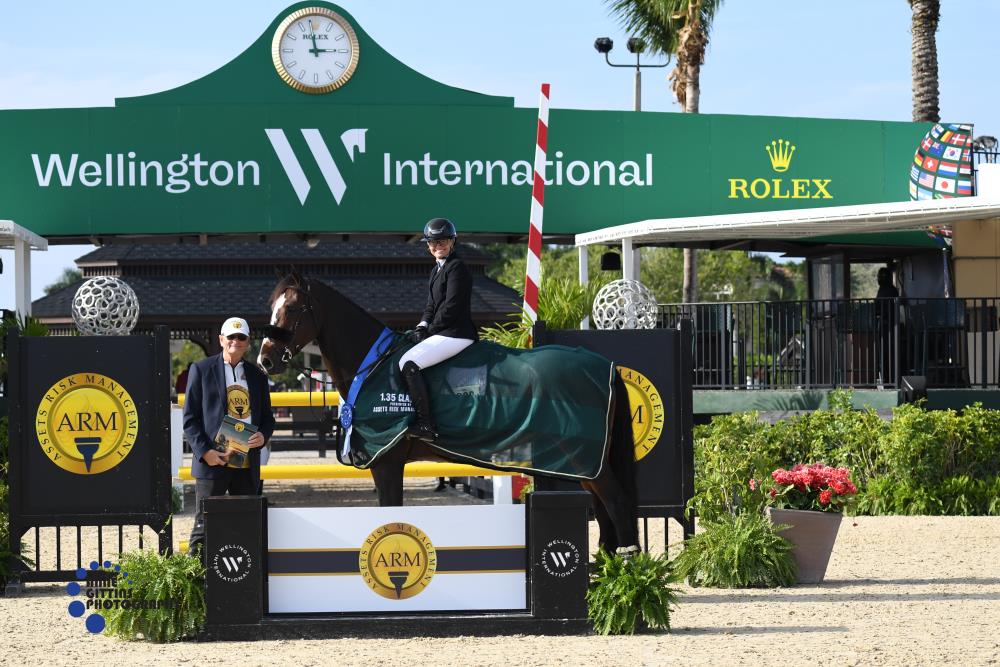 The ESP Pre-Charity CSI3* show, the final installment of the ESP Fall Series, will continue through Sunday, November 20, culminating with the $137,000 Noltrex®Vet Grand Prix CSI3*. The 2022 ESP Holiday Series, presented by Arthramid®Vet, will begin on Thursday, December 1, and conclude on Sunday, December 31, ahead of the 2023 Winter Equestrian Festival. Over Thanksgiving weekend, the South Florida Hunter Jumper Association (SFHJA) will host the Annual SFHJA Charity Horse Show from November 23-27.
To view the prize list for the 2022 ESP Fall Series, please click HERE.
This press release content is published by ©Equestrian Sport Productions. This press release may only be repurposed by media outlets if appropriate credit is given in writing to the original.
Photo credit ©Sportfot and ©Anne Gittins Photography. These photos may only be used once in relation to this press release with proper credit.