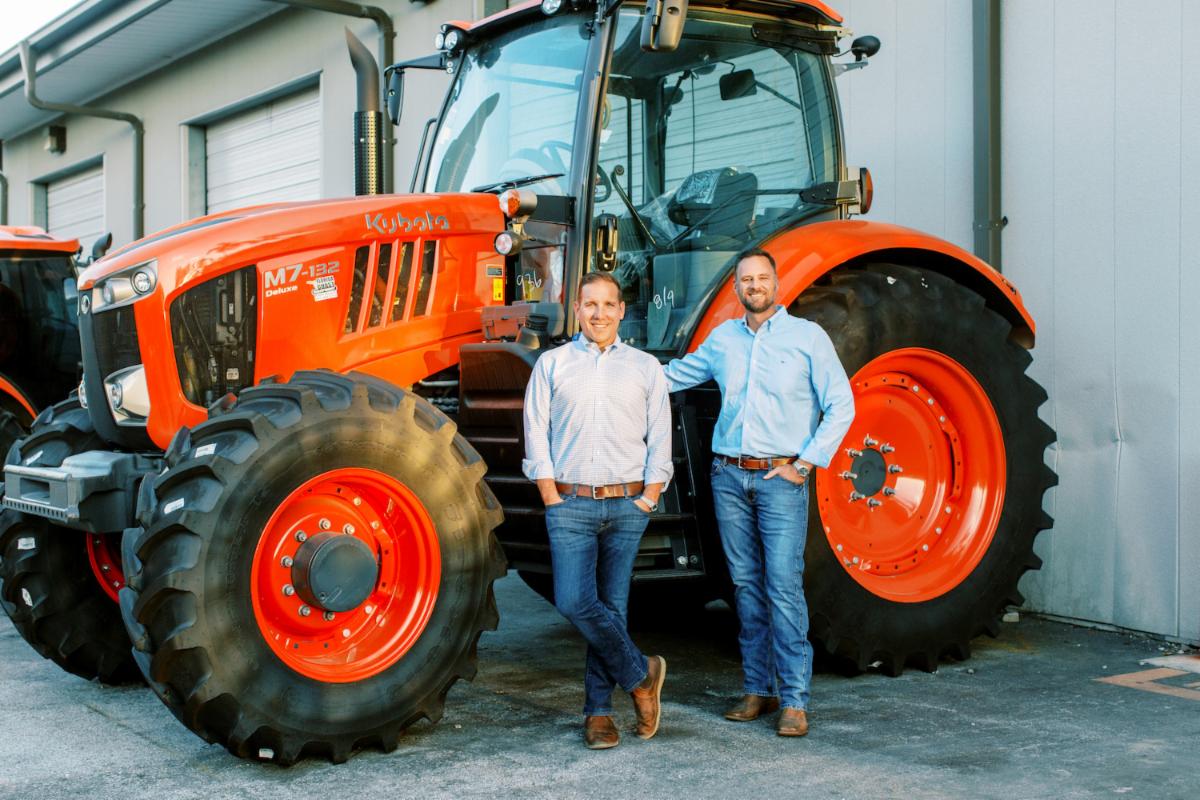 For Immediate Release
Wellington, Florida – December 7, 2022 – Wellington International is pleased to announce that it has reached an exclusive and multi-year sponsorship agreement with Florida Coast Equipment for 2023-2026. This agreement will recognize Florida Coast Equipment as the Official and Exclusive Agricultural Equipment Provider of the Winter Equestrian Festival and Equestrian Sport Production's (ESP) Annual Series as well as recognize Kubota as the Official Tractor of Wellington International.
"Our team and family are excited to partner with the Winter Equestrian Festival and Equestrian Sport Productions Annual Series," said Todd Bachman, President and CEO of Florida Coast Equipment. "Florida Coast Equipment, Kubota, WEF and ESP are all committed to delivering a superior product and experience for all riders, attendees, and the entire Wellington community."
Beginning January 4, 2023, and continuing through April 2, Wellington International will once again showcase the world-renowned Winter Equestrian Festival. After a summer of marked venue improvements, the 13-week competition will play host to more than 4,000 families, 7,000 horses and 3,400 riders from 50 states and 33 countries from around the world. Widely recognized as the largest and longest running horse show in the world, the Winter Equestrian Festival will showcase FEI 5* competition as well as exciting spectator engagement and elevated VIP hospitality.
Florida Coast Equipment will participate as a 2023 Title Week sponsor on January 18th through the 22nd. The week will feature the $140,000 Florida Coast Equipment Grand Prix CSI 3* on Sunday, January 22nd on the beautiful grass Derby Field at Equestrian Village. Florida Coast Equipment is also the CSI 2* Division sponsor during WEF 9, including the $37,000 Florida Coast Equipment CSI 2* Classic and the $50,000 Florida Coast Equipment Grand Prix CSI 2*. Visitors to the weekly Saturday Night Lights events will also be able to see Kubota equipment up close and in person around the grounds as well as in the competition rings.
"We are looking forward to working with Florida Coast Equipment and appreciate their active participation in our continued facility development," remarked David Burton, Chief Operating Officer and Horse Show Manager of Wellington International. "It is our utmost priority to keep the venue safe and competitive for our exhibitors and the addition of Kubota equipment to our crews is a huge benefit to us."
Florida Coast Equipment is a family-owned & operated full-service Kubota Dealership providing unrivaled product support and superior customer service to 13 locations across the state (West Palm Beach, Ft. Pierce, Mims, Naples, Plant City, Land O'Lakes, Homestead, Apopka, Ocala and Lecanto, FL.). Founded in 1985, Florida Coast Equipment has grown from a single dealership with two employees to Florida's largest Kubota dealer and the largest Kubota dealership in the country.
 Florida Coast Equipment rents, leases, sells, repairs, services and provides parts for Kubota utility vehicles (America's best-selling diesel utility vehicle), zero-turn, walk-behind, and stand-on mowers, tractors (#1 selling sub-compact tractor in the world), tractor-loader-backhoes, excavators (#1 compact excavator in the world), compact track loaders, skid steers, and wheel loaders, Toro Construction Equipment, Land Pride and Bush Hog rotary cutters, batwing mowers, and attachments.
Florida Coast Equipment has been named an Elite Dealer 8 years in a row and awarded the Top Volume Dealer award 7 years. To learn more about Florida Coast Equipment and their rental company, Big Orange Rental, visit www.FloridaCoastEq.com.
Contact: Billy Berrios at BBerrios@floridacoasteq.com