We are less than a month away from the 2022 ESP Fall Series, which will see FEI competition return to Wellington once again during the final week of the seven-week series. The Fall Series will begin on October 6 with the ESP October show and will conclude on November 20 at the end of the ESP Pre-Charity CSI3* show. Events will begin at Equestrian Village, but stay tuned for more details in a later announcement regarding when competition will return to the main grounds of Wellington International.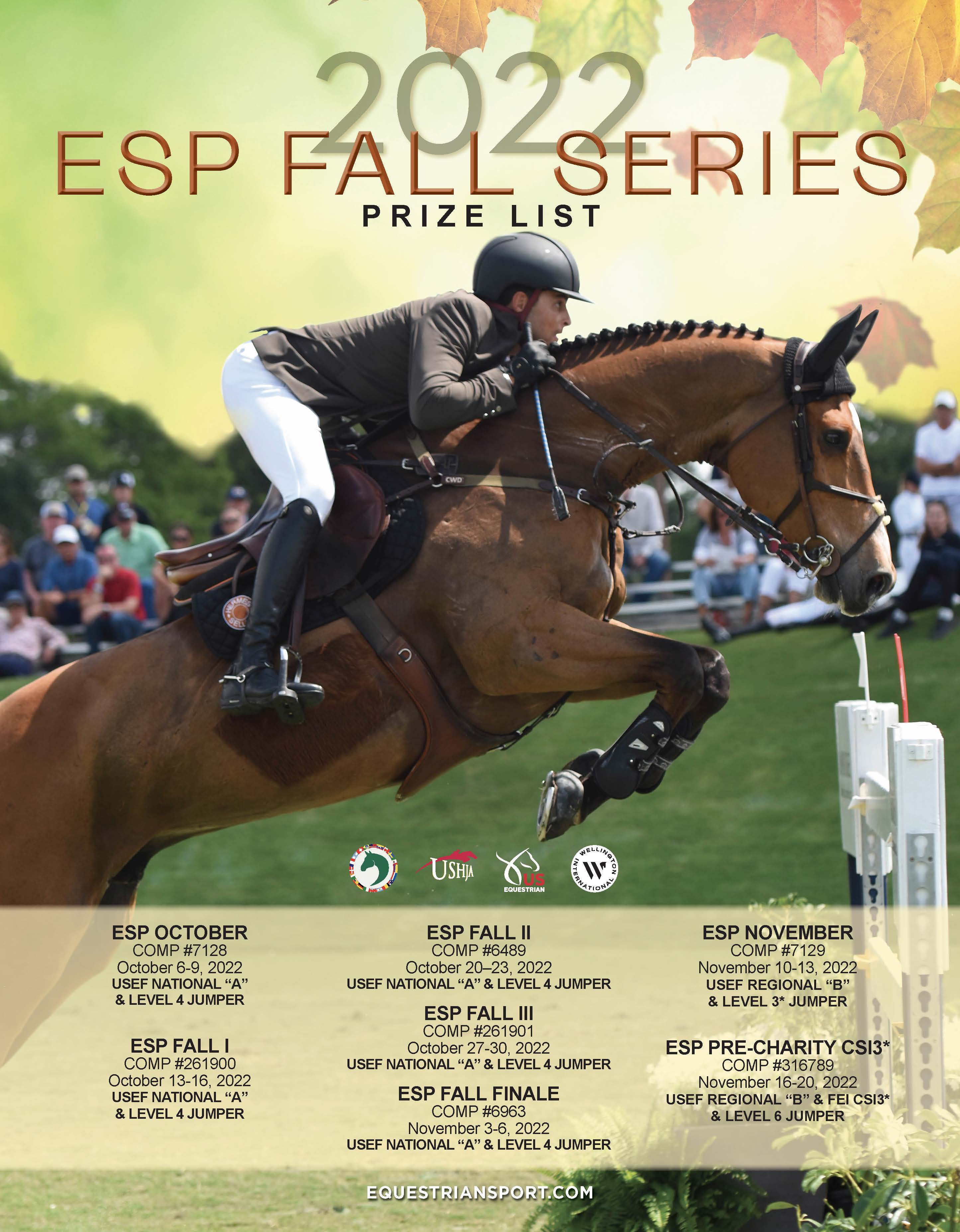 Each week of the Fall Series will include jumper highlights such as a $25,000 National Grand Prix, a $10,000 Bainbridge Companies 1.40m Open Stake, a $5,000 1.35m Jumper Stake, and M&S and NAL Classics. For hunter riders, there will be a $2,500 USHJA National Hunter Derby presented by Pilates Rocks, a $1,000 2'6"/2'9" Hunter Derby presented by Score At The Top, as well as pony and hunter breeding classes.
The jewel of the Fall Series, the ESP Pre-Charity CSI3* show, will also feature:
Equestrian Sport Productions (ESP) would like to thank our new and returning Annual Series sponsors who are supporting the Fall Series. Without their generosity, these shows wouldn't be possible!