Wellington, FL – October 2, 2022 – The ESP Rita & Irish Flynn Memorial horse show was held at Equestrian Village over the weekend, and a series of horse-and-rider combinations finished the event with new accolades to their names. The show was the final competition in the ESP Summer Series, but the ESP Fall Series will begin soon with ESP October, which will take place October 6-9, 2022.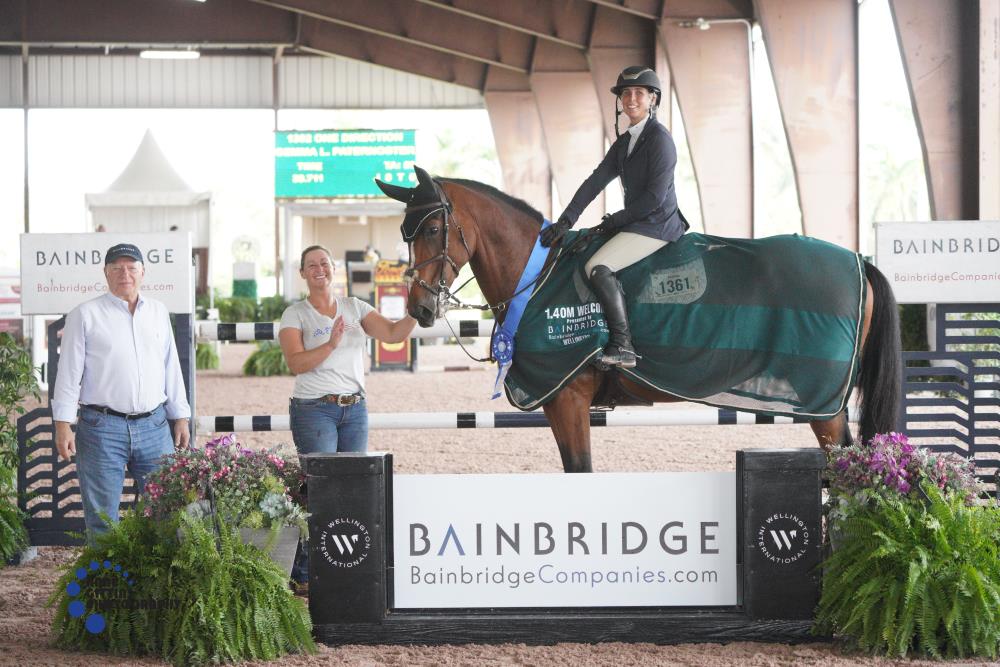 The Bainbridge Companies 1.40m Open Stake ended with two successful showings from Gemma Paternoster (GBR), who finished the class with two horses on the podium. Aboard Sher-Al Farm Inc.'s One Direction, Paternoster claimed the blue ribbon in a double-clear time of 39.71 seconds. Juan Manuel Gallego (COL) and Taylor Kraft's Ina Van de Helle rode to second place in 41.8 seconds without faults, while Paternoster also bookended the top-three rankings with a fault-free finish in 41.28 seconds riding Ibalius SMH, another Sher-Al Farm Inc. entry.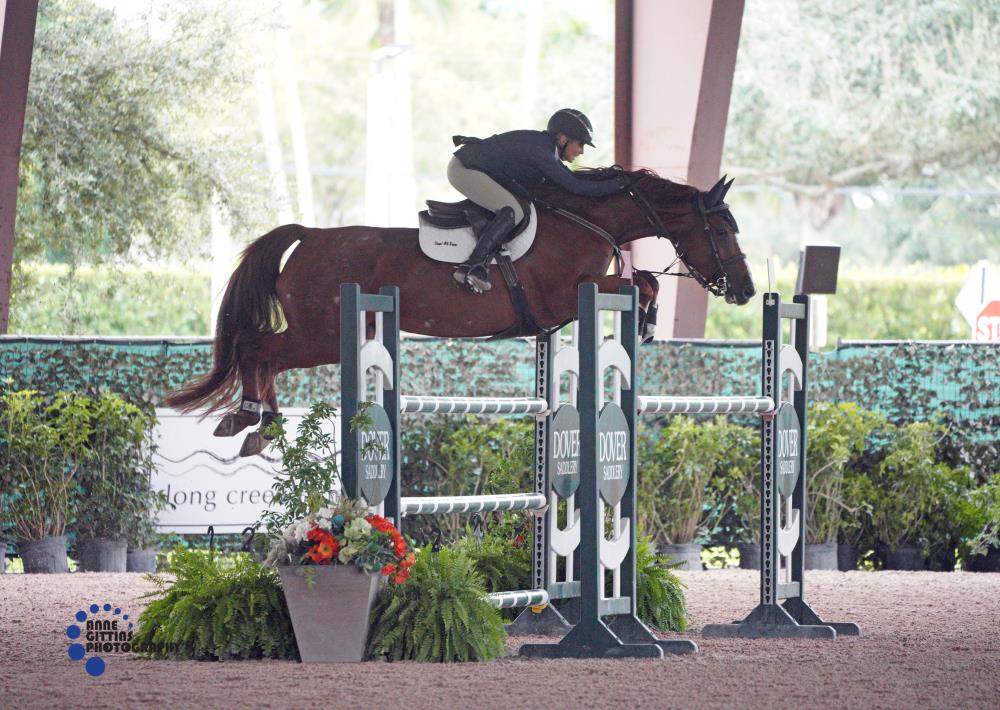 Earlier in the week, Alannah Wagstaff (USA) and Great Thing, owned by Mill Pond Farm Inc., captured first place in the CCTV Agent 1.35m Stake as the only double-clear exhibitors. The pair finished the jump-off course without faults in 41.07 seconds to claim the top spot. Second place was awarded to Michael Murphy (USA) and KMR Horses LLC's Giuliano Gustavo with four faults, followed by the eight-fault score from Luis Fernando Larrazabal (VEN) on Ana Holguin's Calle Quinn for third position.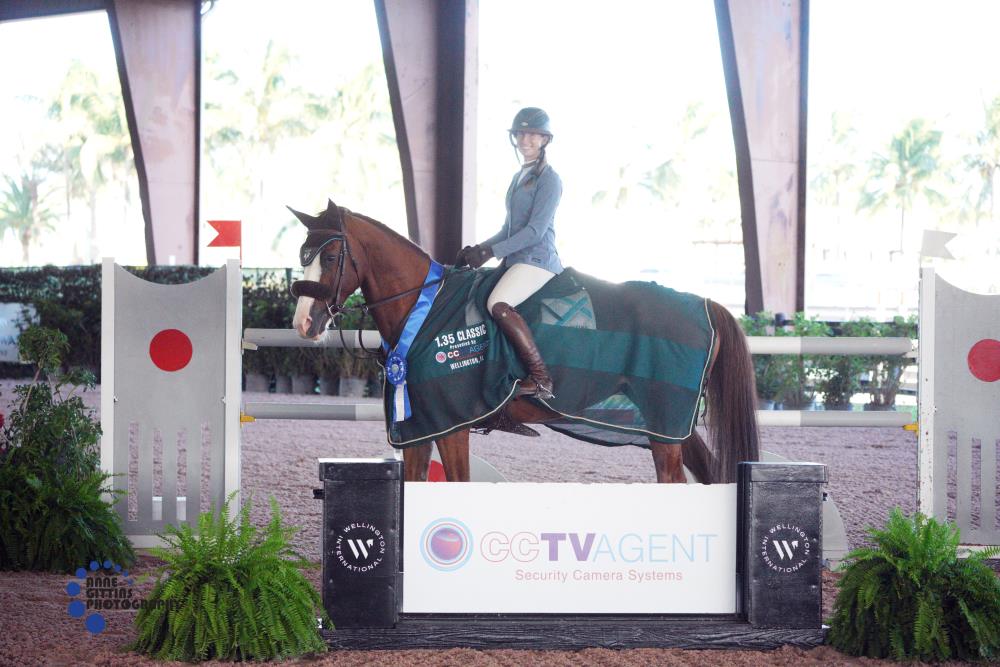 On Sunday, five duos advanced to the jump-off in the NAL Low Junior/Amateur Jumper Classic, presented by Equiline. Three partnerships finished the 1.20m short course without faults, led by Laurie Sharma (USA) on her own Equine Couture's Centucky with a time of 42.96 seconds. Owner-rider Heather Villemaire jumped Freiminka Hero to second position in 46.50 seconds, trailed by Fernando Dib Gabriel (BRA) on his own Ventisette with a final time of 47.28 seconds.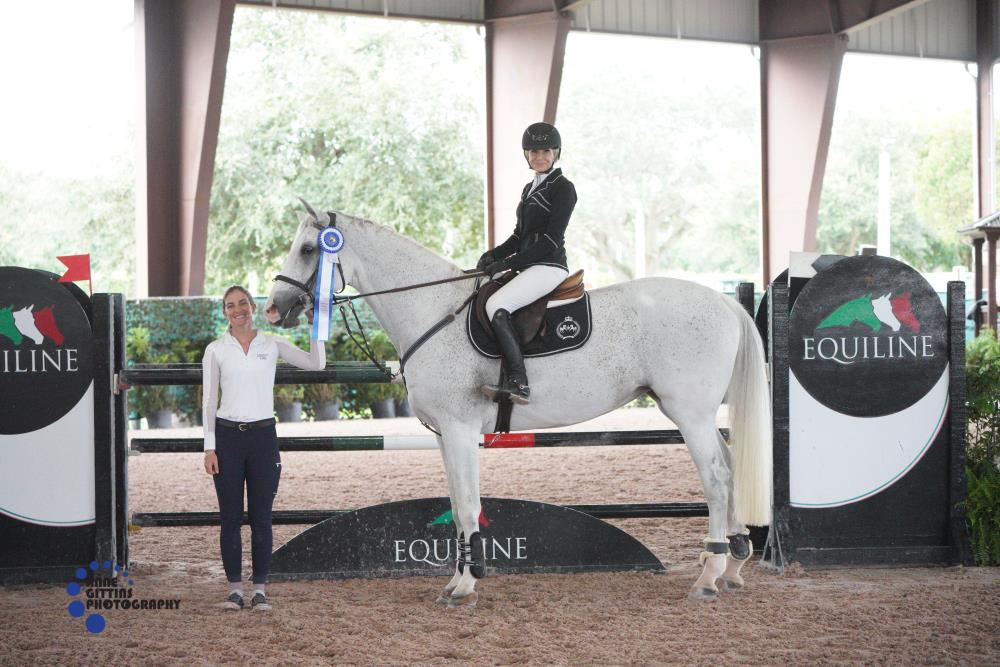 The recipient of the 2022 Rita & Irish Flynn Memorial Trophy was Debra Ward. The trophy is awarded annually to a trainer that "best exemplifies Rita Flynn, by being courteous and prompt, and setting the example by having their clients to the ring and prepared timely, whereby helping to keep the show running smoothly."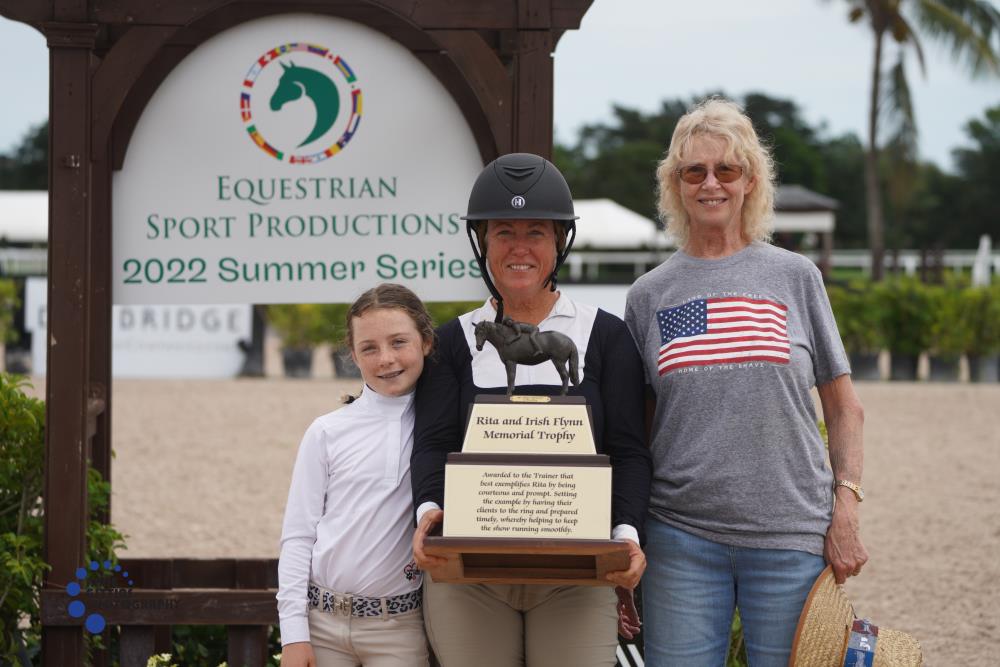 Hunter Highlights: 
In the Low Children's Hunter division, Least Resistance, ridden by Delaney Wilson of Royal Palm, Beach, FL, and owned by Rachel Miller, captured the championship tricolors. The duo of Wilson and Least Resistance earned a first-place finish and four second-place results to claim the most points on the overall scorecard. Zoey Burton of Loxahatchee, FL, and Sweet Oak Farm's Quigley earned the reserve championship. 
Angelica Brinkman of Boynton Beach, FL, and her own Attraversiamo consistently finished in the top three in the Modified Hunters, which earned them the championship honors In the division. The partnership earned three first-place ribbons, along with a second-place result and third-place result, to clinch the overall title. The runner-up title was given to Rachael Buchalter of Boca Raton, FL, and Flinstone, owned by Jessica Coates.  
To view the prize list for the 2022 ESP Fall Series, please click HERE. 
This press release content is published by ©Equestrian Sport Productions. This press release may only be repurposed by media outlets if appropriate credit is given in writing to the original publisher. 
Photo credit ©Anne Gittins Photography. These photos may only be used once in relation to this press release with proper credit.