Equestrian Sport Productions (ESP) is thrilled to announce that the organization has been honored as the winner of the 30th Providencia Award from Discover The Palm Beaches! The Providencia Award is given annually to a local business, organization, or individual based on their extraordinary contributions to the vitality and prosperity of The Palm Beaches as a tourist destination. Public votes decided the recipient of the prestigious honor, so thank you to all who voted for ESP!
ESP was recognized as the recipient of the Providencia Award during the Discover The Palm Beaches' Travel Rally Day on May 6, 2022, which also coincided with National Travel and Tourism Week across the country. More than 100 industry professionals joined together in west Palm Beach to celebrate the success of the hospitality and tourism industry in the county. Vaneli Bojkova, Executive Vice President of Operations, and Elaine Wessel, Marketing Manager, attended the ceremony to accept the award on behalf of the entire ESP team.
Past winners of the distinction include The Honda Classic, Delta Air Lines, SunFest, the Norton Museum of Art, the Kravis Center for the Performing Arts, and many more, meaning ESP is among superb company as the newest honoree.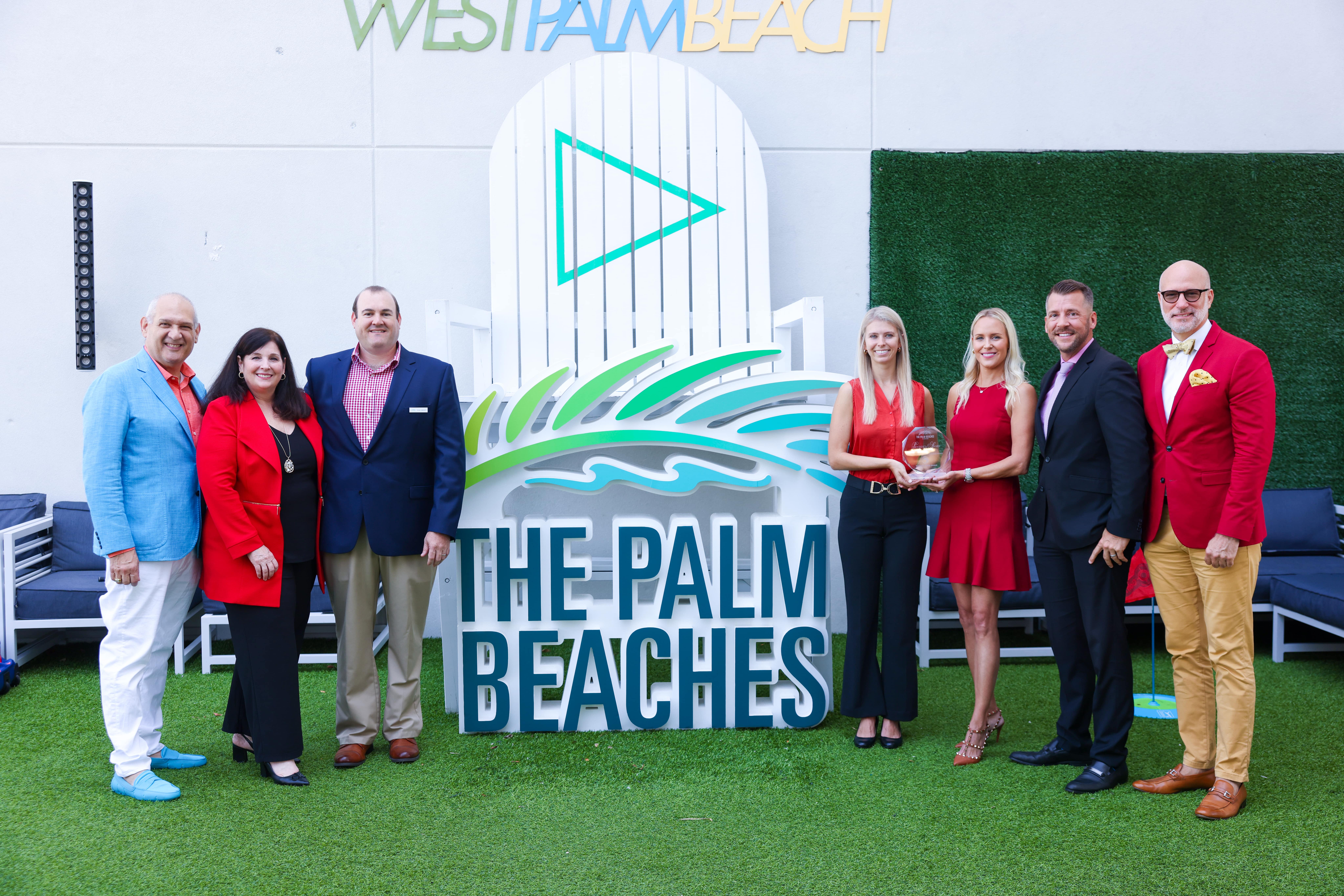 "We are so honored to be recognized with this distinction and want to thank our longtime supporters as well as those who voted for ESP!" commented Bojkova. "Our venue relies on the support of our sponsors and partners, including Discover the Palm Beaches and the Palm Beach County Sports Commission, to continue to offer visitors and residents a memorable experience at Wellington International. We truly believe that The Palm Beaches are one of the best places in the country to live, work, and vacation, and we are thrilled to be able to play a role in the success of the county as a top travel destination."
ESP operates Wellington International, formerly the Palm Beach International Equestrian Center, which hosts the world's largest equestrian show circuit, the Winter Equestrian Festival. The facility hosts year-round equestrian competitions, meaning there are opportunities for tourists to compete or spectate for 40 or more weeks per year.
ESP's flagship Winter Equestrian Festival attracts thousands of equestrians, ranging from pony riders to Olympic champions, and multitudes of spectators to Palm Beach County each winter season. All of these visitors enjoy the local hotels, restaurants, shops, and other businesses, which help to bring significant tourism dollars to the local community and business owners. In 2021, the tourism benefit to The Palm Beaches was especially important given the hardships due to the ongoing pandemic.
With the new investment of the Global Equestrian Group, ESP and Wellington International are primed for even more growth that will benefit horse show participants and visitors in the coming years.