For Immediate Release
Wellington, FL – Dec. 3, 2021 – International competition at the ESP Holiday & Horses CSI4* continued on Friday with the $37,000 Score At The Top 1.45m CSI4* in the International Arena at the Palm Beach International Equestrian Center (PBIEC). The featured event of the day attracted 24 horse-and-rider combinations to compete for the lion's share of the prize money, as well as FEI ranking points. Ultimately, the USA's Brianne Goutal-Marteau and Tanael Des Bonnes proved to be the fastest of the contestants, earning their place in the winner's circle ahead of Saturday night's $214,000 Holiday & Horses Grand Prix CSI4*, presented by the Palm Beach County Sports Commission.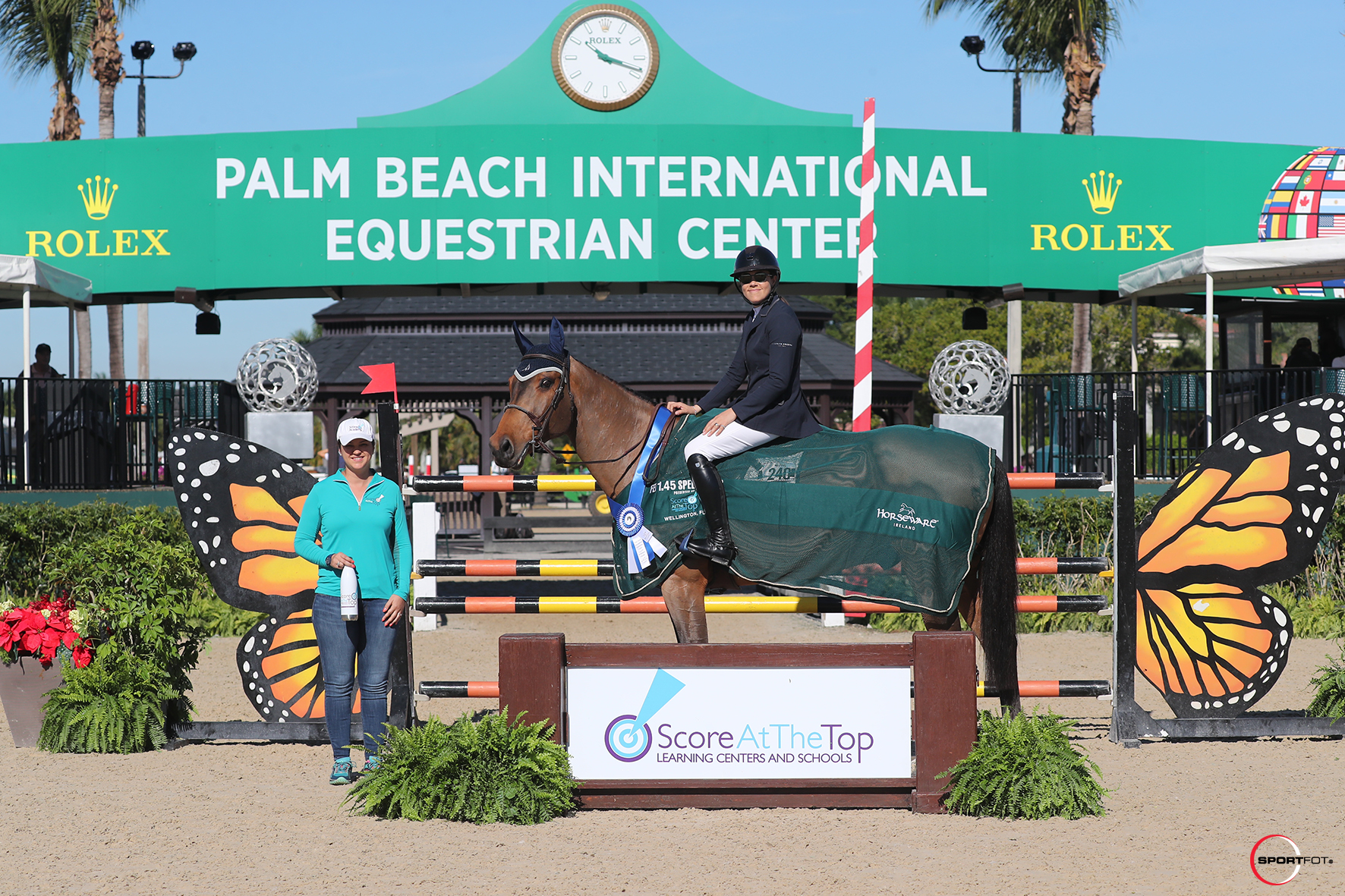 "I was really excited to jump this class actually," Goutal-Marteau commented. "The course was really well-suited for my horse. There were a lot of long gallops and long approaches, a couple of tight turns, and he's really fast naturally, so as long as I can stay out of his way he always does a good job. I thought about changing my plan a couple of times because people started doing different strides between the jumps, but I ended up just going back to what I walked and stayed true to my original plan."
Course designer Anthony D'Ambrosio (USA) once again set a challenging 1.45m course, which featured 13 jumping efforts in a speed format. Fifteenth to go in the order, Goutal-Marteau and Gerald Ford's 2007 Selle Français gelding by Watch me van't Zorgvliet x Don Pierre tripped the timers at 61.77 seconds without any faults, nearly two seconds ahead of the previous frontrunners, Matthew Boddy (GBR) and Cliff Z.
Click above to watch the winning jump-off ride!
Nine riders followed Goutal-Marteau, but none could catch the leading time. Matthew Boddy and Gotham Enterprizes LLC's Cliff Z, a 13-year-old Zangersheide gelding by Canturano x Quasimodo Z, held their second-place position with a clear time of 63.59 seconds. Rounding out the podium was Tiffany Foster (CAN) and Artisan Farms, LLC's Vienna, a 2011 Hanovarian mare by Valentino x Leena J, thanks to a fault-free time of 65.33 seconds.
"We always do Holiday & Horses as our kick-off to WEF. This is always a really busy and fun season for us, and I'm really excited about the improvements that have already been made in a short time to the grounds.  The new footing is amazing and we've all noticed a big difference," Goutal-Marteau concluded.
For the full results of the $37,000 Score At The Top 1.45m CSI4*, please click HERE.
Immediately following, the $10,000 Bainbridge Companies 1.40m Open Stake showcased 34 contestants in the first round, with just seven posting clear rounds to advance to the jump-off. One of the last pairs to test the short track, Tanner Korotkin (USA) and Idool, owned by Triple S Group, sped right to the top of the leaderboard with a trailblazing time of 31.64 seconds with no faults. Vanessa Hood (USA) and Take Two LLC's Cascalretto claimed the runner-up position with a clear jump-off time of 32.05 seconds, while Kelly Arani (USA) and Valmont De Vizy, owned by Marigot Bay Farm, LLC, rounded out the all-American podium with a double-clear time of 33.90 seconds.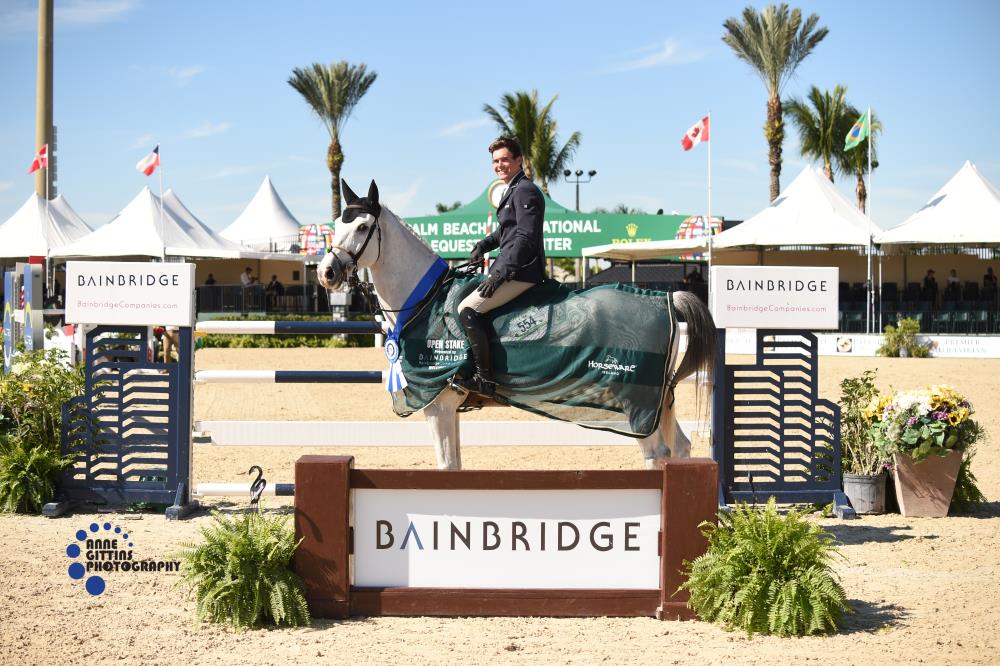 The ESP Holiday & Horses CSI4* will continue for two more days of equestrian action, with the highlight event taking the form of the $214,000 Holiday & Horses Grand Prix CSI4*, presented by the Palm Beach County Sport Commission, on Saturday evening. Following the conclusion of the event on Sunday, the ESP Holiday Series will continue for four subsequent shows, culminating with the ESP Holiday Finale from December 29, 2021 – January 2, 2022, ahead of the 2022 Winter Equestrian Festival.
To view the ESP Holiday Series Prize List, please click HERE.
Photo credit ©Sportfot and ©Anne Gittins Photography. These photos may only be used once in relation to this press release with proper credit.