For Immediate Release
Wellington, FL – April 21, 2022 – The third week of the ESP Spring Series kicked off with FEI competition on Thursday, featuring some of the best riders in the world competing on the grass derby field. In the final international class of the day, Ashlee Bond (ISR) and Contefina LVF galloped to the win in the $37,000 Perfect Products 1.45m CSI3* ahead of Sunday's $140,000 Palm Beach County Sports Commission Grand Prix CSI3*, which will be the final FEI grand prix of the Spring circuit.
"Hopefully it's a good omen for the weekend," Bond exclaimed. Her win Thursday comes just over two weeks after she topped the $500,000 Rolex Grand Prix CSI5* at the end of the 2022 Winter Equestrian Festival.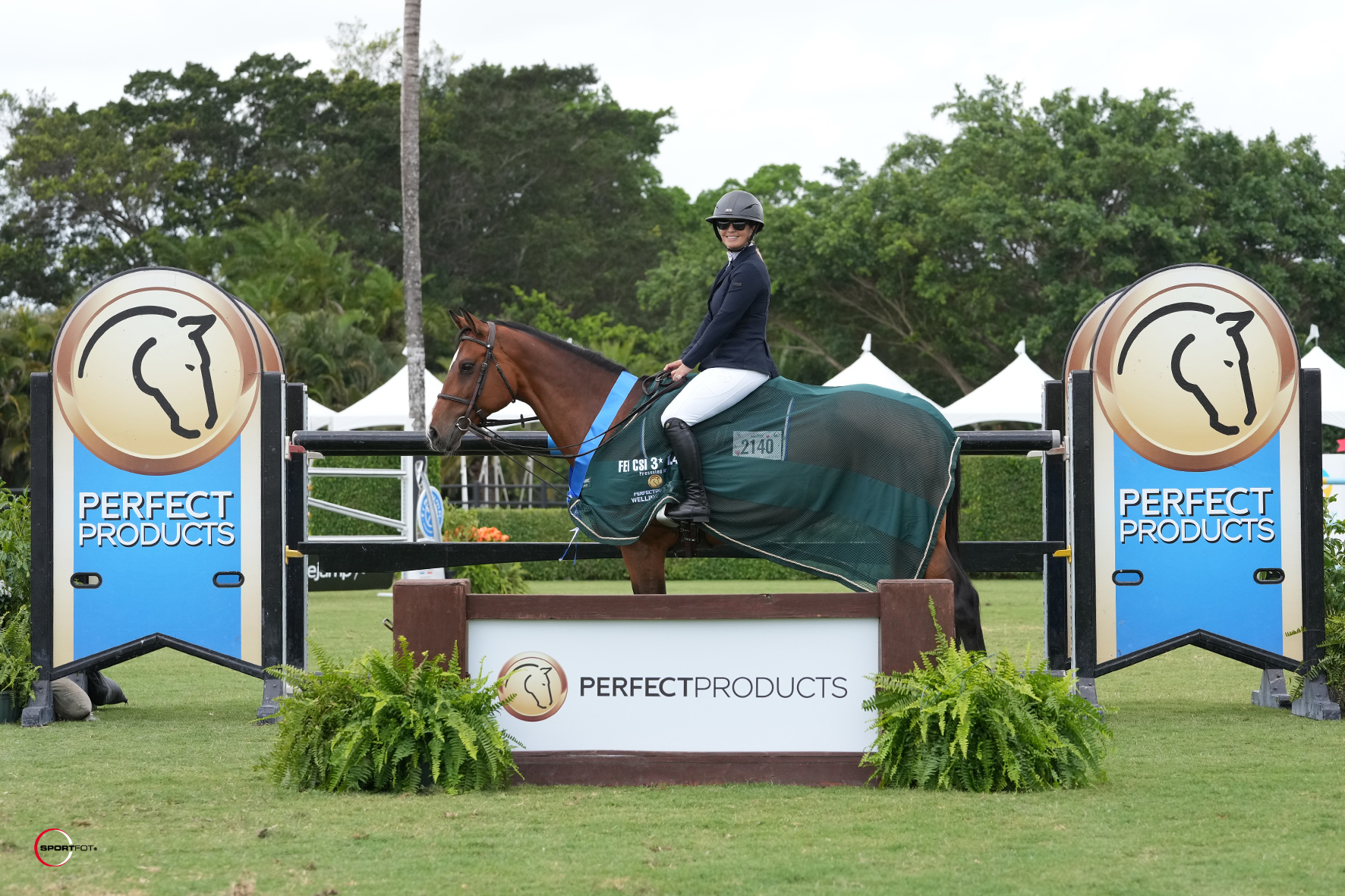 Of the winning 2012 Holsteiner mare by Contefino 2 x South Pacific, Bond had to share, "Fina [Contefina LVF] is our homebred; we bred her mother and bought her grandmother so it's a horse I know very well, which makes my job a lot easier. She's all heart and naturally fast, so you have to push a bit, but she pretty much is taking you the whole way around and maintains the same speed. In these kinds of courses, it makes her so fast because you don't have to change much; her stride is big but not to the point where you have to slow down in the lines, which I feel gives us a bit of an advantage. She also turns so fast. My dad has been working a lot on cutting moves with her so that when I turn my head she goes where I look. This is her bread and butter, she loves her job."
Fifty-two competitors tested the track for the speed class, set by Andy Christiansen (ECU), with 29 pairs placing foot-perfect rounds. Twenty-third in the order of go, Bond and Contefina LVF, owned by Little Valley Farms, stopped the clock at 62.77 seconds after placing a swift but careful round that put them in the lead and was ultimately the winning time by more than a second. 
"I thought the course was great, and it flowed really nicely," Bond shared. "When I walked the course, everyone was questioning the possibilities of inside turns, but I think it would have been too risky, and it would have slowed you down too much. I did not see anyone do the inside turns, and I did not try them either. Contefina is usually the one I take my inside turns with, but I did not feel it was necessary today. The course rode beautifully already because you could keep that nice gallop throughout, which I like a lot for these types of classes."
Molly Ashe Cawley (USA) and Louisburg Farm's Berdien finished in second place with a clear time of 63.96 seconds, followed by Mexico's Eugenio Garza Perez and Victer Finn DH Z, owned by David Garza, in third position with a fault-free time of 64.08 seconds. 
For the full results of the $37,000 Perfect Products 1.45m CSI3*, please click HERE.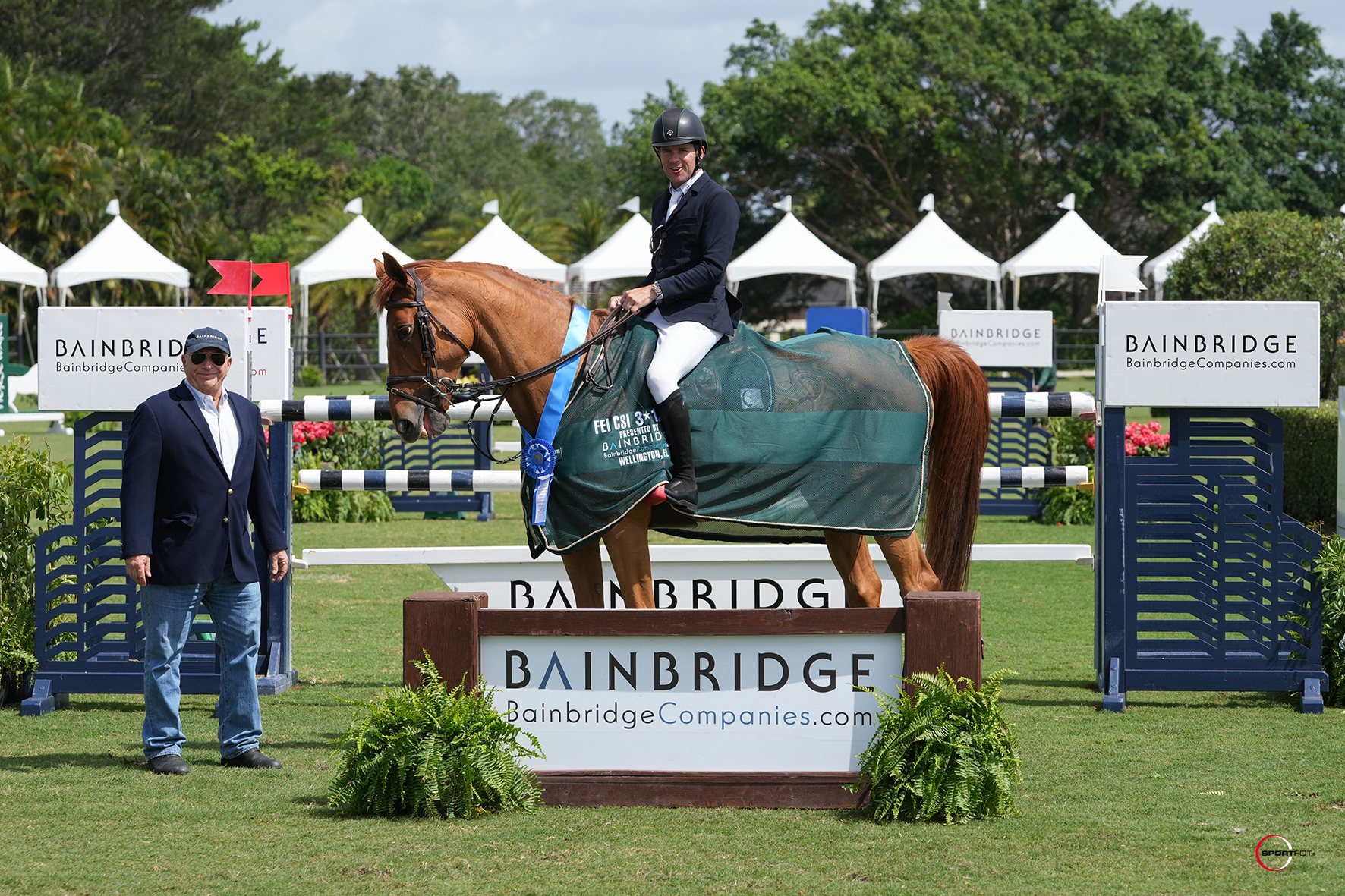 The $6,000 Bainbridge Companies 1.40m CSI3* saw a starting order of 52 horse-and-rider pairs test the power-and-speed track, which consisted of 15 efforts in total. Thirty-six pairs cleared the power phase to advance to the speed phase, with 23 of those partnerships concluding the competition without any faults. Stopping the clock in 24.76 seconds, Ireland's Conor Swail and Team Philipparts' Theo 160 placed the fastest double-clear round of the class to take their place in the winner's circle. Finishing just three-hundredths of a second behind their time, Rodrigo Pessoa (BRA) navigated Chili, owned by Artemis Equestrian Farm LLC, through the speed track in 24.79 seconds to finish in second place. Jad Dana (LBN) finished with his second podium performance of the day after clearing the second phase in 25.27 seconds, this time with Fleur-De-Lis' Cherie, owned by The Cherie Group.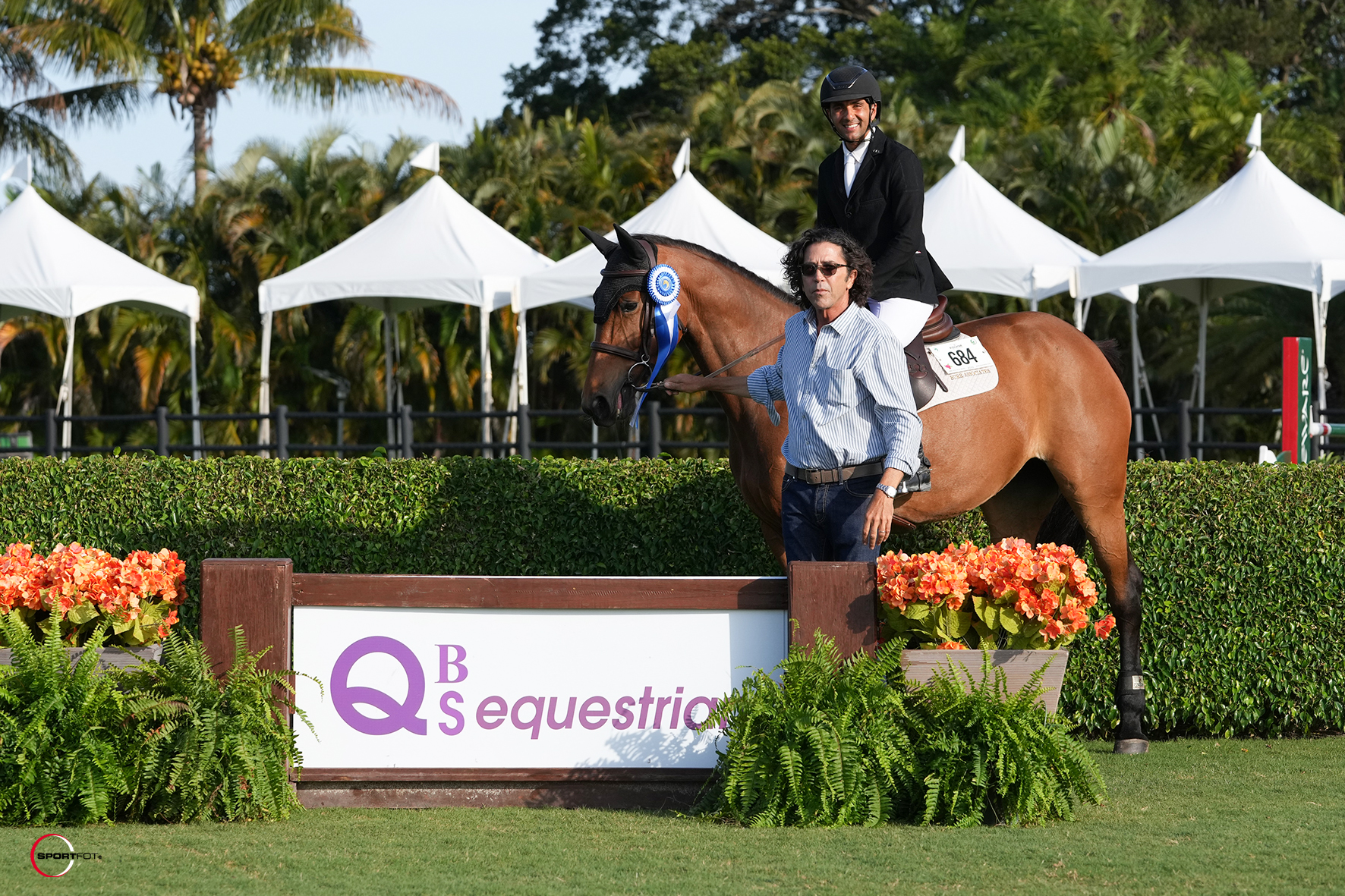 Dana had started his day off on a high note, winning the 7 Year Old Young Jumper class, presented by QBS Equestrian LLC and M.Michael Meller Sport Horses with DK Daisy for the second week in a row. In a five-horse jump-off, he and Abigail Perry's entry took an early lead as the second pair to test the track with a clear jump-off time of 31.25 seconds. Caroline McLeese (USA) and HH Presley Boulevard, owned by Double H Farm, secured a second-place finish with a double-clear time of 34.67 seconds, while the USA's Nicholas Dello Joio rounded out the podium with another double-clear time of 34.95 seconds aboard The Berry Group LLC's Celest. 
Week Three of the ESP Spring Series will continue through Sunday, April 24, culminating with the $140,000 Palm Beach County Sports Commission Grand Prix CSI3*. There will be a week-long break before Weeks Four and Five, which will both feature National "A" and Jumper 4* competition. Weeks Four and Five will run from May 5 to May 15, 2022. 
To view the prize list for the 2022 ESP Spring Series, please click HERE.
Photo credit ©Sportfot. These photos may only be used once in relation to this press release with proper credit.