For Immediate Release
Wellington, FL – Apr. 22, 2022 – A diverse field of 57 partnerships representing 17 nations showcased their abilities in the $37,000 Assets Risk Management Qualifier CSI3* on Friday of ESP Spring III, with each team aiming to finish in the top 45 to qualify for Sunday's $140,000 Palm Beach County Sports Commission Grand Prix CSI3*. Having already earned an FEI victory on Thursday over course designer Andy Christiansen's (ECU) track, Ashlee Bond (ISR) made it two-for-two thanks to a victory aboard Donatello 141 in Friday's highlight jumper event on the grass Derby Field.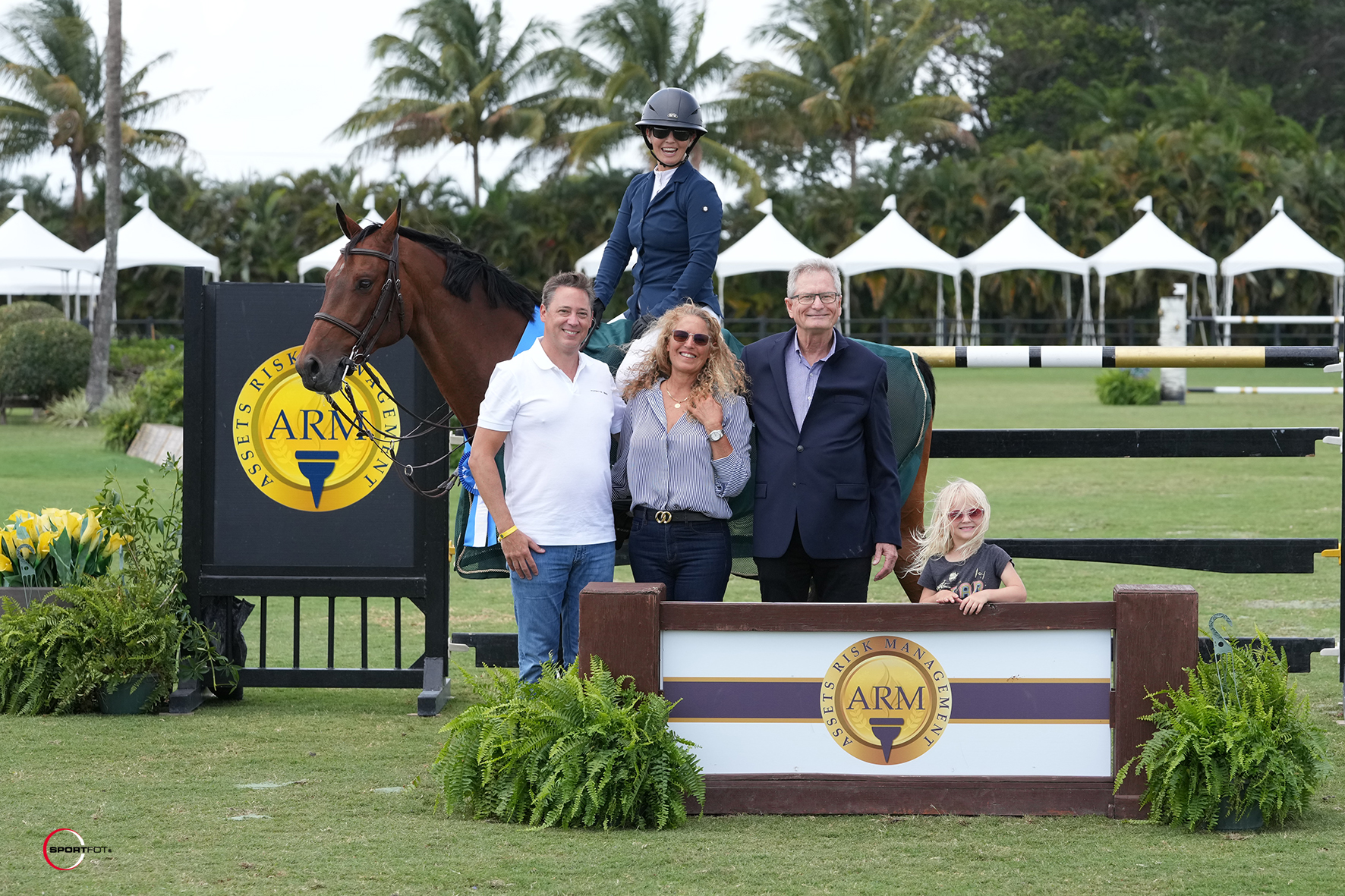 Just 24 hours prior to Friday's blue ribbon, Bond was in the awards presentation as the victor of the $37,000 Perfect Products 1.45m CSI3* aboard Contefina LVF, and less than three weeks ago the Israeli rider topped the standings in the $500,000 Rolex Grand Prix CSI5* riding Karoline Of Ballmore. Already touting three FEI victories and substantial prize money earned, Bond shared that Friday's results were especially sweet as it marked the return to the winner's circle for Donatello 141. The winning horse, owned by Ashlee Bond Show Jumping, was out for the majority of the 2022 Winter Equestrian Festival season due to an abscess.
"It feels really good [to be winning lately]. [Donny] had a really bad abscess and it was one that took him out for a few months, so he is just coming back," Bond commented. "Yesterday he felt really good in the 1.40m, but today was his first time in a bigger class feeling like he had his scope back. More than winning, just having that feeling and jumping double clear felt even better than the jump-off. That is what means more to me than anything. He is just starting his year so it is nice he is super fresh and ready to go. I am relieved because I have been a little stressed about getting him back in form and you just never know, so that was really reassuring."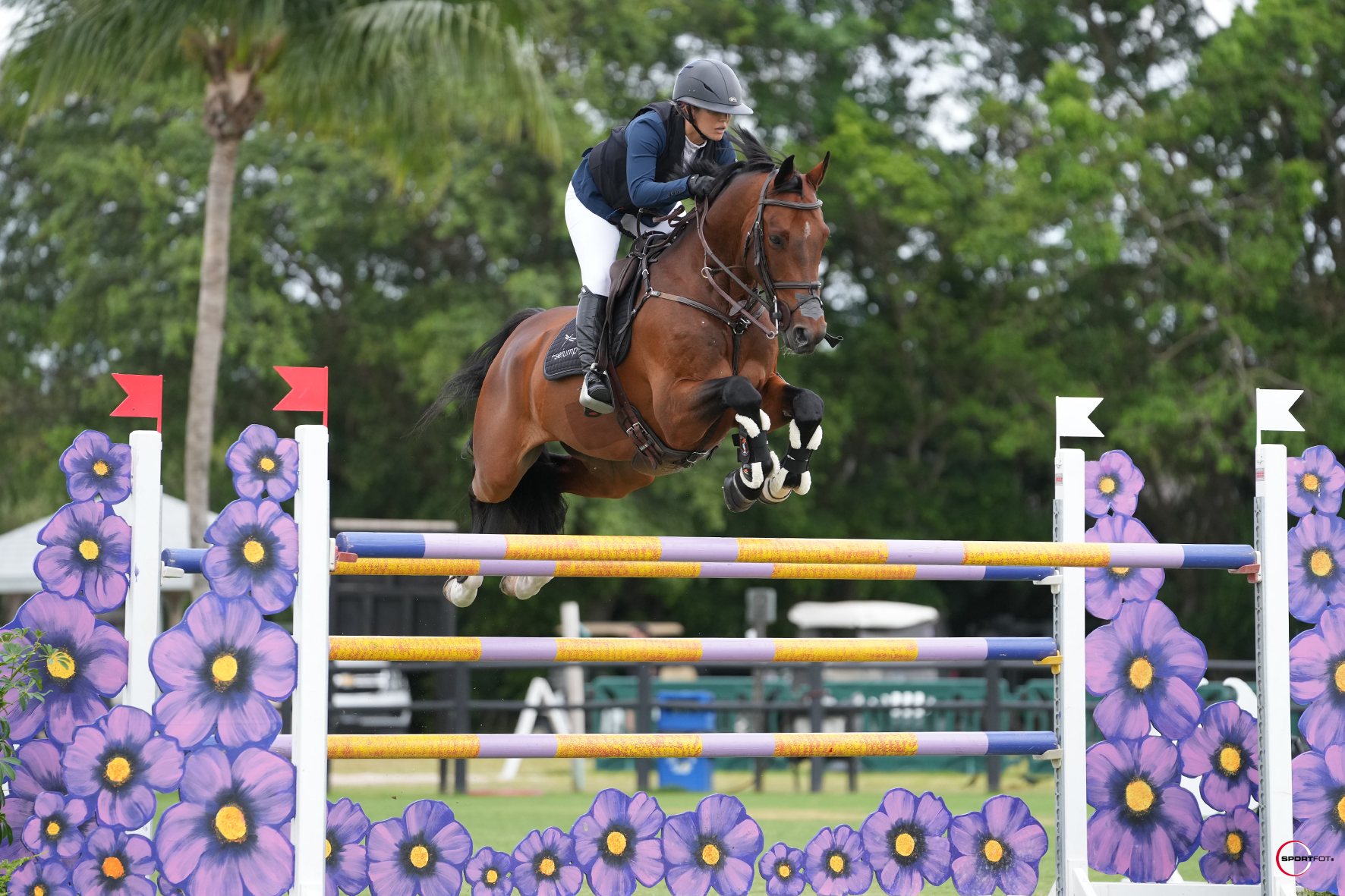 Of the initial group of contenders, only eight teams qualified for the jump-off with penalty-free first rides. Six elected to return to jump the abridged pattern, with Bond and "Donny" returning as the third to ride. The duo set a blazing pace, tripping the timers in 38.41 seconds to propel to the top of the leaderboard. Two more partnerships finished the track without faults, but none came within two seconds of the leading time, solidifying Bond and Donatello 141 as the class champions.
On her strategy for the large class on a horse that was just coming off time away from the show ring, Bond had to say, "I just wanted to do my own plan in the class. I don't really have the 'I need to qualify' mentality. I just always have the same mentality to go out there, do your best, and try to jump a clear round. My rhythm is always fast, so if I have one down I would be OK speed-wise. The idea was to just hopefully get the feeling back of what I know that the horse is. From fence 3 and then fences 5A and fence 5B, I knew 'Oh wow, he feels as good as ever.' He was just really, really with me."
Click above to watch the winning ride!
Kent Farrington (USA) piloted Haity McNerney's Landon to the reserve honors in the class with a fault-free time of 40.51 seconds. Third place was awarded to Freddie Vazquez (PUR) and Kirschwasser SCF, owned by Vazquez and G6 Holdings, due to their clear time of 41.60 seconds
For the full results of the $37,000 Assets Risk Management Qualifier CSI3*, please click HERE.
A whopping 80 entries competed in the $10,000 Bainbridge Companies 1.40m Open Stake earlier in the day on the Derby Field. Though it was a National class, the contest attracted an international group of some of the world's top talent, such as Farrington, Shane Sweetnam (IRL), Erynn Ballard (CAN), and Jessica Springsteen (USA), among others. Just 13 duos from the original starting order advanced to the immediate jump-off, and a smaller number of nine completed the class without any faults. No stranger to going fast, Farrington galloped Chato Lou, owned by McNerney and Amalaya Investments, to victory in a short-course time of 38.31 seconds, more than a full second than the next-closest finishers. Thanks to a double-clear time of 39.70 seconds, Ballard and Esperanza Impors LLC's Comedie De Talma nabbed second place, trailed by Sweetnam aboard Ashley Vogel's Birdy Du Thot in 40.00 seconds flat to capture the final podium spot.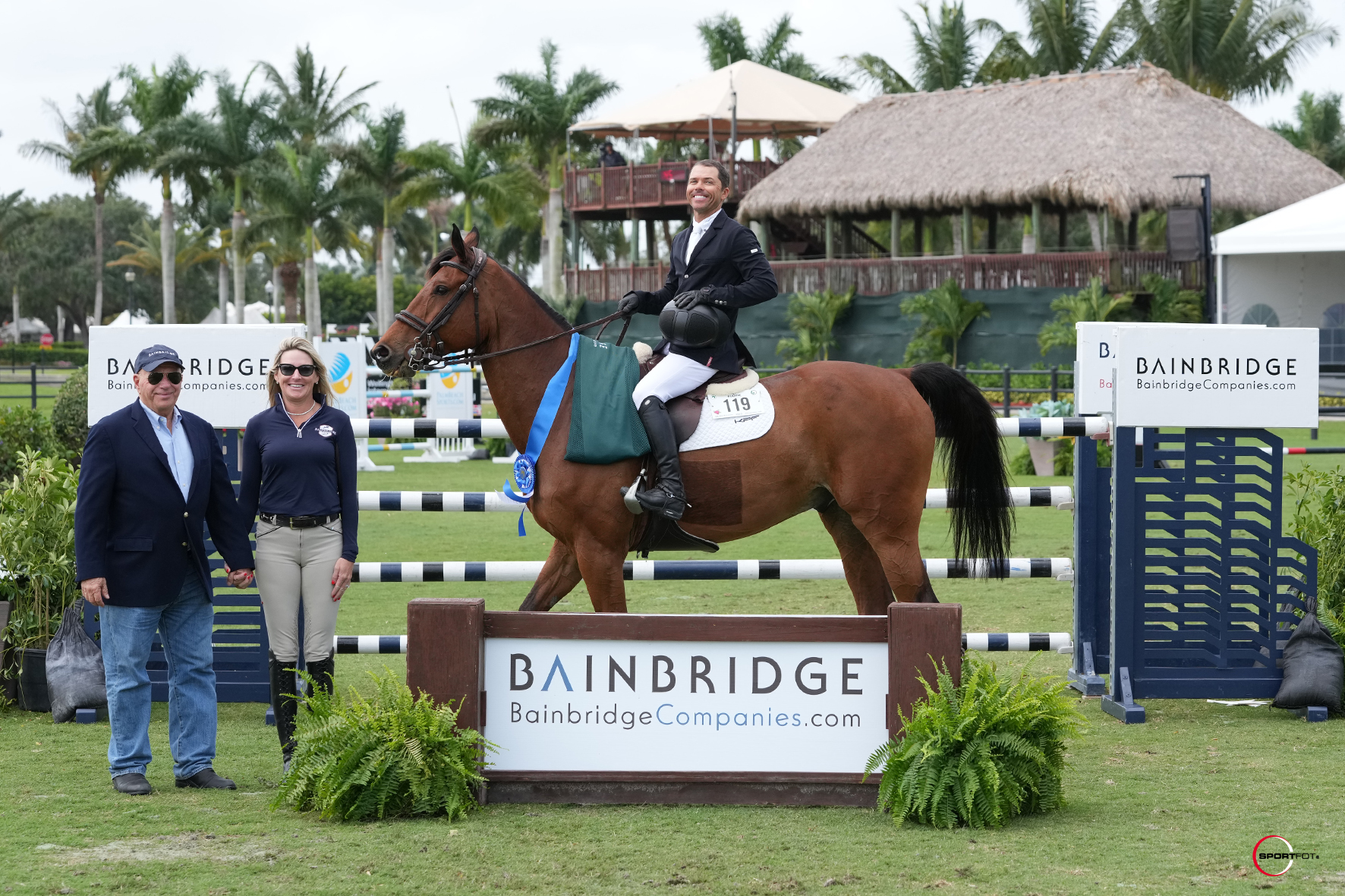 Week Three of the ESP Spring Series will continue through Sunday, April 24, culminating with the $140,000 Palm Beach County Sports Commission Grand Prix CSI3*. There will be a week-long break before Weeks Four and Five, which will both feature National "A" and Jumper 4* competition. Weeks Four and Five will run from May 5 to May 15, 2022.
To view the prize list for the 2022 ESP Spring Series, please click HERE.
Photo credit ©Sportfot. These photos may only be used once in relation to this press release with proper credit.