Meet this week's athlete: Riley Newsome!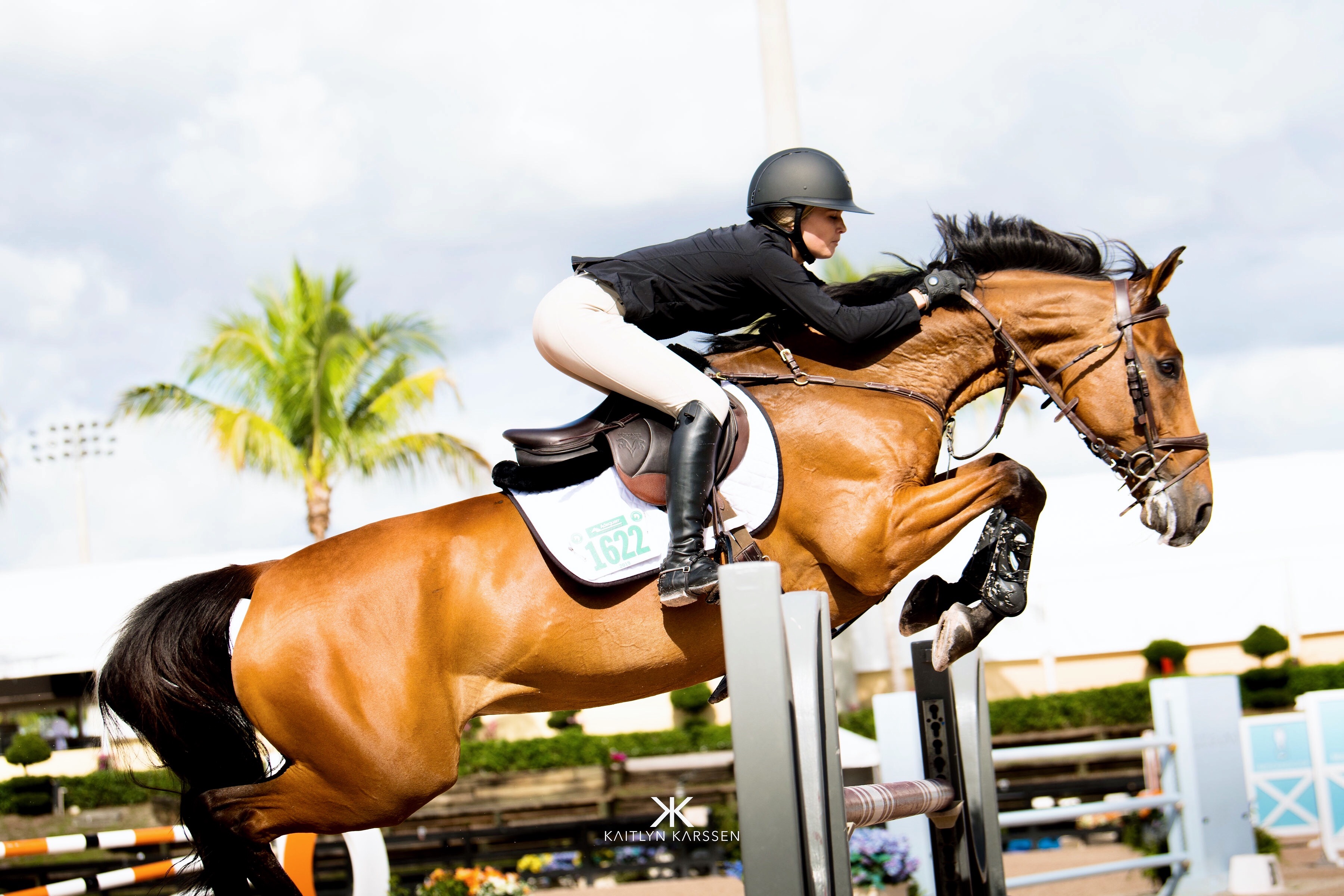 How did you start riding?
My sister started riding when I was around 8-years-old, so I would go to the barn with her. I am a perfectionist and I didn't want to start riding until I knew my diagonals, so I just watched and learned from the sidelines. Then one day, I just got on and never got off!
What do you work on throughout the week with your horses?
I have two horses right now, Luron S Z and Dakar, and I flat them everyday. I like to work on keeping them in front of my leg, keeping them straight, and that they're in-between my hand and leg all of the time. We don't jump very big at home either. We focus more on gymnastics, like a one stride with poles in the middle, to keep them jumping in correct form. That helps me focus on myself and what I need to work on at the same time.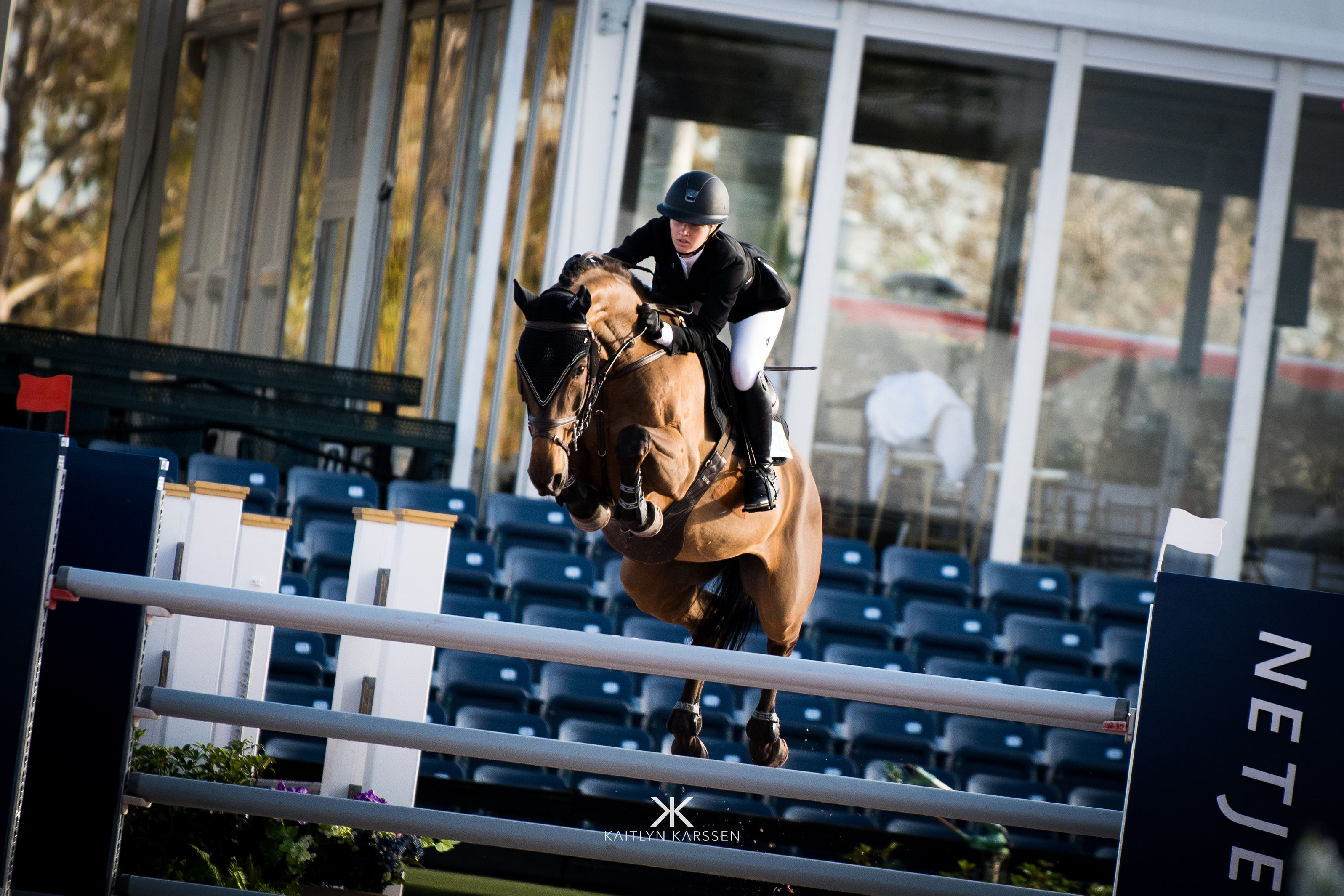 What's something someone may not know about them?
Neither of them like putting the bridle on, so when you take the halter off, they will swing their heads around to the side so you can't get it. They are smart like that! But they are also both pretty straightforward. 
What do you show in?
They both do the High Amateurs! I'm actually looking to start doing the Under 25 Series with Luron so that's exciting. 
What are some of your strengths and weaknesses with riding?
I think my strengths within the sport would be my love for riding and I have the biggest heart for my horses. Everyday I am excited to see them! Then I would say my weaknesses are that my horses have a really bad right drift, and they are stiff on the left side of their mouths. That's something I have been working on for about a year. 
What motivates you?
I love winning, and I think my horses love winning too! My horses get just as excited to show as I do, which is a great feeling. We all have the mentality to go in and get it done.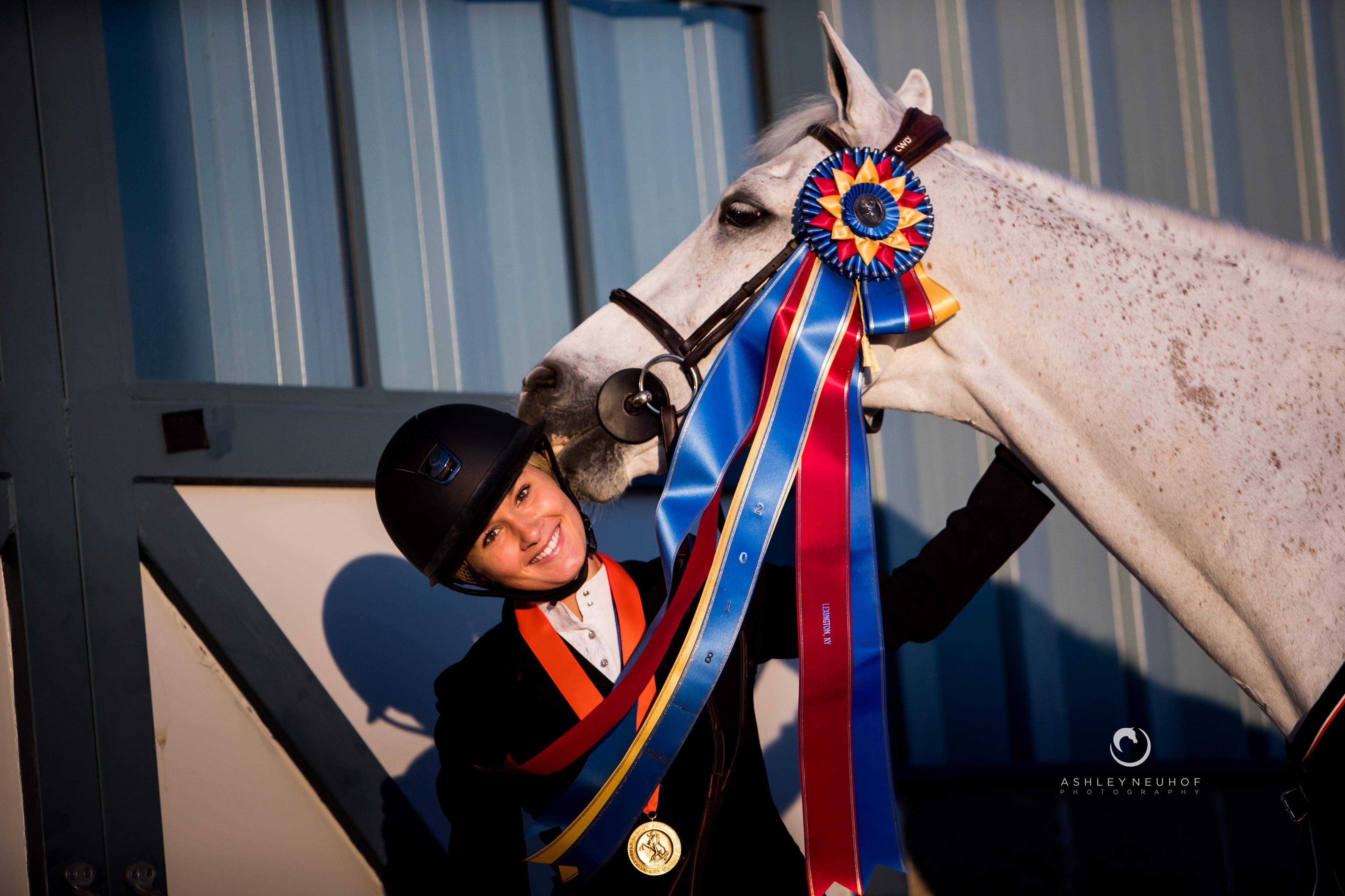 How have horses impacted your life?
They have had such an impact on my life. I think of nothing but them, all day, everyday! I have pictures everywhere, I watch videos everyday, and they are what I look forward to everyday. It's a lot to balance because I go to school as well, but they are so worth it. 
How do you balance school and riding?
I go to Lynn University located in Boca Raton, Florida, and I'm a junior there. They have been so great at letting me arrange my schedule around the horses so I only have classes on Tuesday's and Thursday's, and the rest of my classes I take online.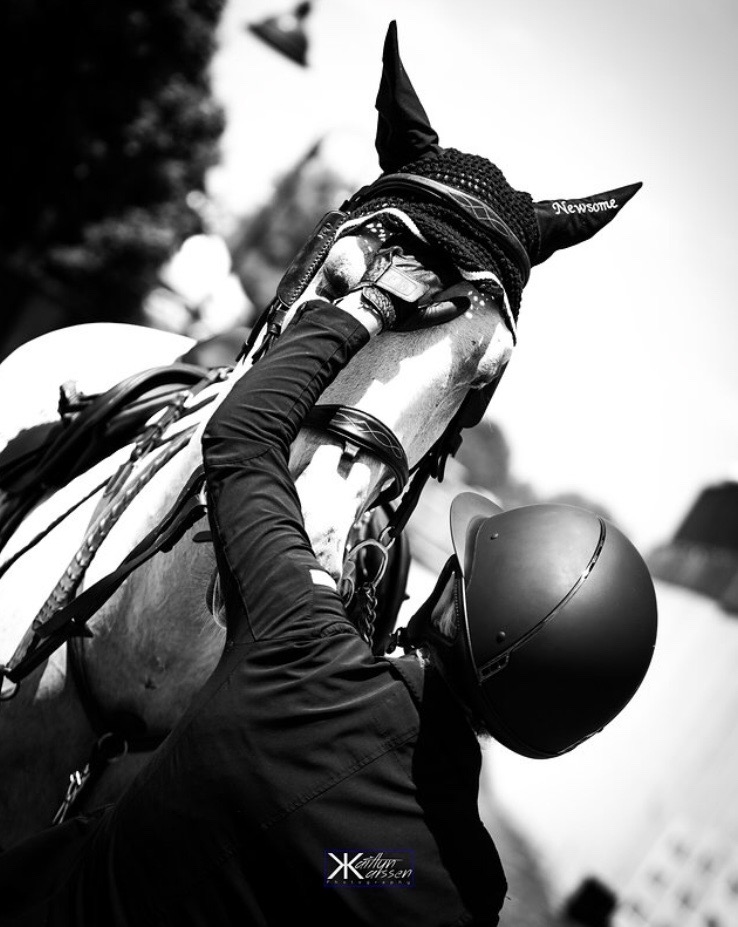 What is something you will take away from WEF?
Definitely making sure that I don't push the horses too much and that they stay happy. You can loose their trust really quick and I want them to keep enjoying it and stay fresh. 
What advice would you give to another amateur coming to compete at WEF for the first time?
Don't be overwhelmed! As the season goes on, there are so many competitors, so don't get discouraged if you aren't in the top of the ribbons. It's easy to get down on yourself, but just enjoy it.
Thanks for chatting with us Riley! Good luck the rest of the season!