The Winter Equestrian Festival showcases a variety of riders, from the young pony kids to the professional Grand Prix jumpers. This season, we're highlighting some of the amateur riders that are competing every day in multiple arenas around PBIEC.
Meet this week's athlete: Reilly Cookingham!

Hometown:
Red Hook, New York
Horse:
All Time, "Stewey," a 12 year old gelding from Holland
How long have you been riding for?
I started when I was 5 years old, so 19 years now!
What is a fun fact about your horse?
Stewey's favorite thing in the world is trail riding in Millbrook, NY, during the summers.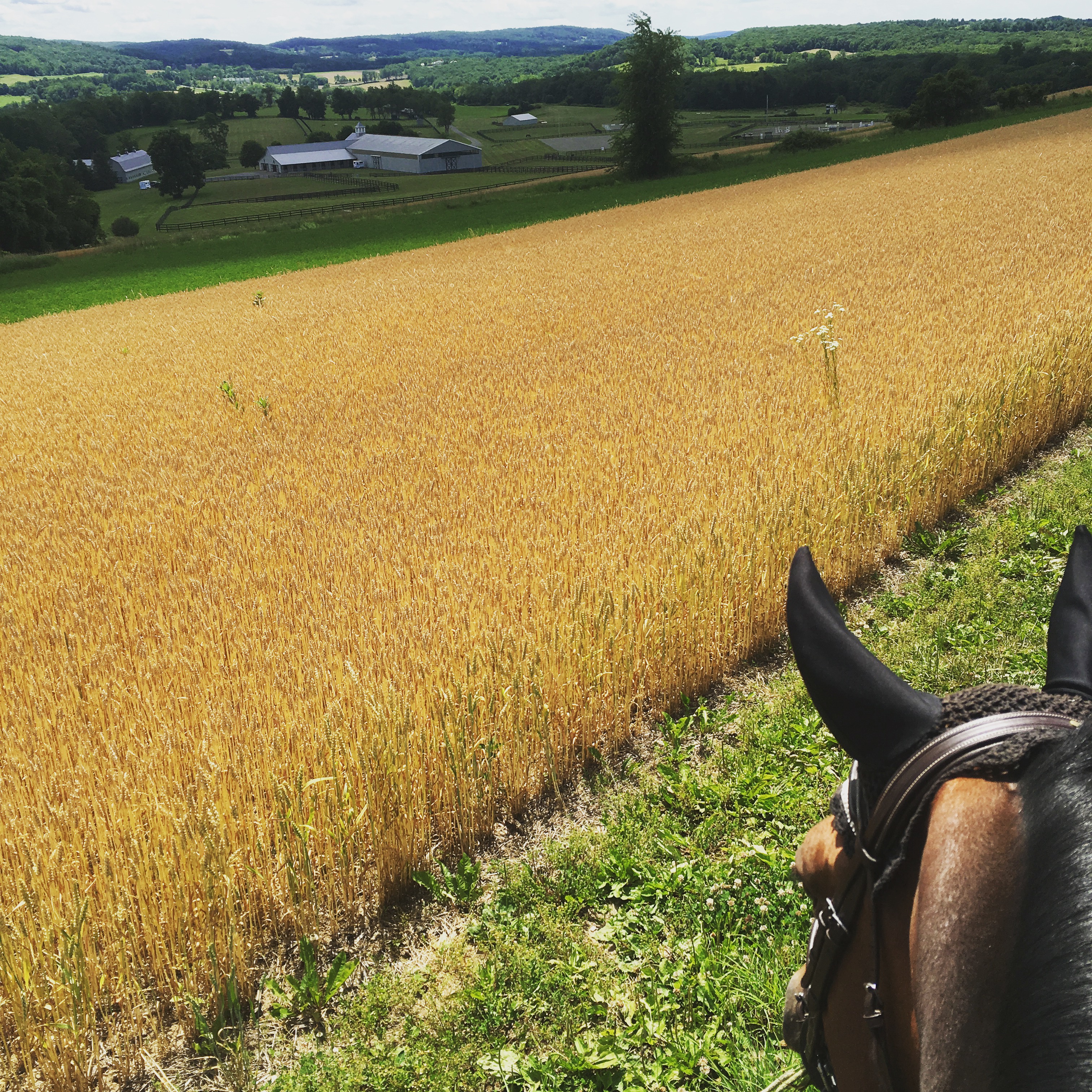 Who do you train with?
I ride with Ralph, Holly, and Heather Caristo at Glenview Stables.
How long are you at WEF for?
I'm here the whole time, all 12 weeks.
What divisions are you competing in this season?
Stewey and I are competing in the 3'6 Amateur Owner Hunter 18-35 division.

What is your favorite place at WEF?
This is so difficult to pick just one! I love being at the Tiki Tables during Saturday Night Lights with my family and friends. But I'd have to say my all time favorite thing at WEF is when I get to the show early in the morning, and it's still quiet. I like walking around and seeing the rings all ready for the day and getting excited for what will hopefully be a successful day of showing!
If you could create a new class/division at WEF, what would it be?
A lot of people have said night classes for amateurs would be really cool, but since I probably couldn't compete in those, I'd say I'd love to add even more Hunter Derbies, that would be my thing.
What is a career highlight of yours?
Stewey and I have been Grand Champion the last two years in a row at the Fairfield County Hunt Club's June Benefit Show, which was amazing!

What is your favorite SNL Event to watch?
I really love watching Battle of the Sexes the first week, that's a great one.
Who is your favorite professional rider to watch?
My favorite hunter rider to watch has to be Patricia Griffith, and my favorite jumper rider is obviously McLain Ward.
What is your favorite non-horse show thing to do in Florida?
A few weeks ago, some of my friends and I went boating in Boynton Beach, and that has definitely become my new favorite thing to do on Mondays!
Good luck this season, Reilly!