Amateur Hour is BACK for the 2019 Winter Equestrian Festival! Each week, we will shine the spotlight on amateurs across the WEF grounds. Stay tuned for heart-warming, inspiring, and relatable stories from these impressive horse-loving athletes.
Meet this week's athlete: Raleigh Hiler!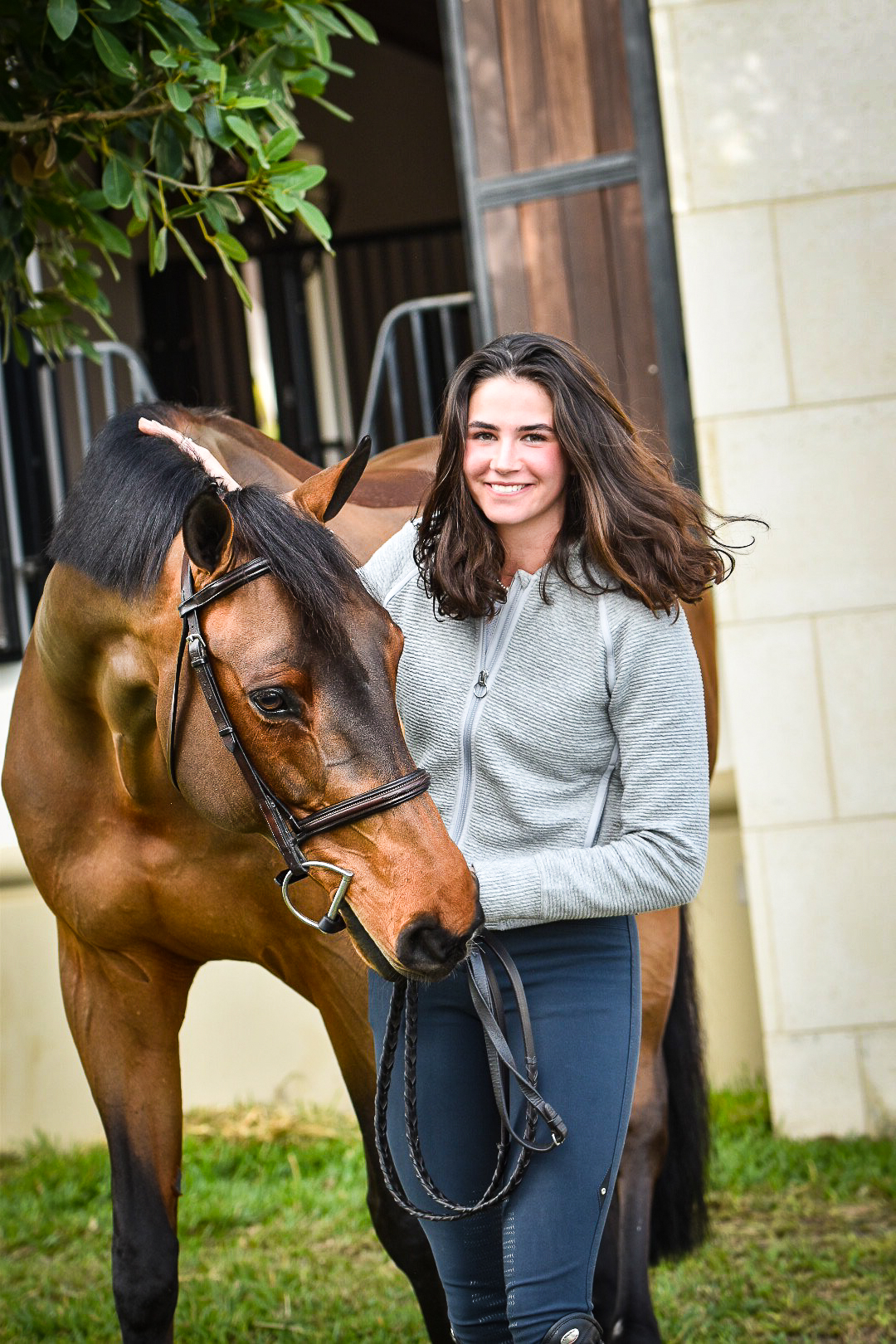 Can you tell us a bit about your horses?
My horse Avocado – his show name is Alvarino 2 – does the high amateurs and we've done some smaller grand prixs  together as well. He's such a great confidence booster! He'll jump no matter what, even if I'm a little off with the distance. He's literally a life saver. We get along great, which helps so much. I'm most comfortable with him as I've had him the longest and have done the most stuff with him.
My other horse is named Inception. I was doing a lot of the bigger classes on him such as the 1.40m to 1.45m, until he got hurt around four months ago. He's back from rehab and we're in training, so I'm hoping that we'll get to show this WEF! We're also getting a few new horses in that I'm hoping will compete in the high amateurs, smaller grand prix's, or even the 2* grand prixs with.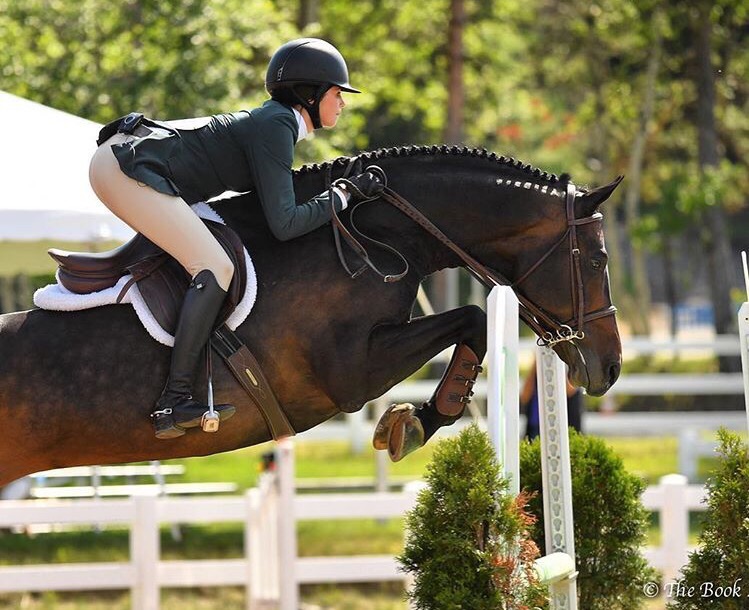 What's your ultimate goal for WEF this year?
I hope I'm more confident by the end of the season. I'm really looking for consistency, that's my main goal. For me, WEF has always been that time of year where I can really work on my skills, because the summer season is all over the place, so it juggles your brain a little bit. WEF is a great time to get consistent and really work on what you need to.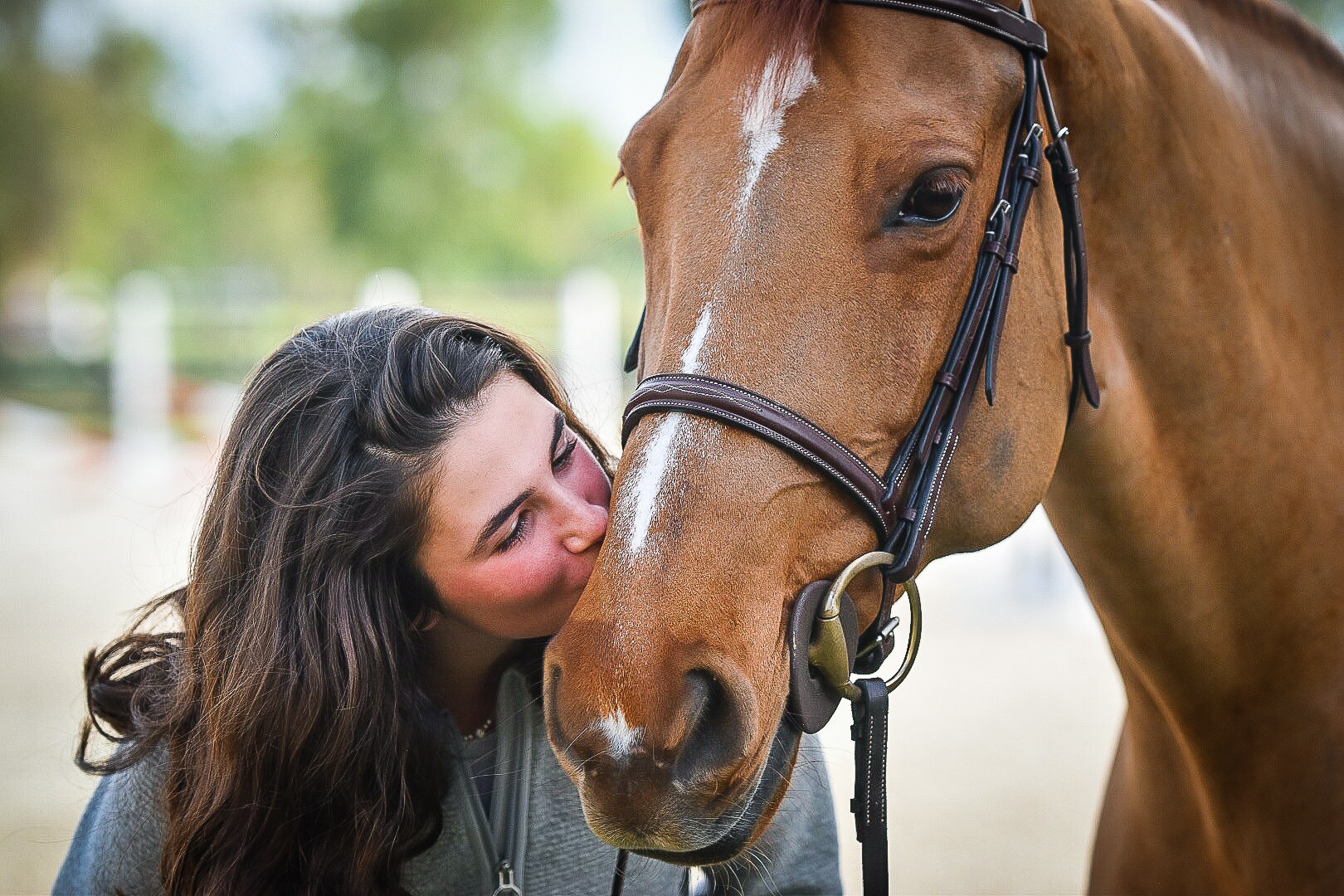 What motivates you everyday?
I have such a strong passion for riding. I wake up everyday and I just want to go to the barn and ride. Even when I have to wake up at 5am, I'm always so excited to go show and do what I love. Even if it's a bad day, I still end the day knowing I got to ride.
Especially when I was younger, it was a little hard to fit in places because I'm deaf and have cochlear implants. I didn't have to talk to my horse. They can feel you, so I think all of that really helped me when I was younger.
Do you think horses have helped you build your confidence?
Definitely! Especially with Avocado. He doesn't like everyone, but when I get on him I think he really feels that I love him so much. It brings out the best in me and helps when I get off a horse and interact with other people. Being deaf has definitely inhibited my confidence, but when I ride it truly does brings out the best version of myself. Horses don't care what you look like or if you have a disability, so it helps a lot.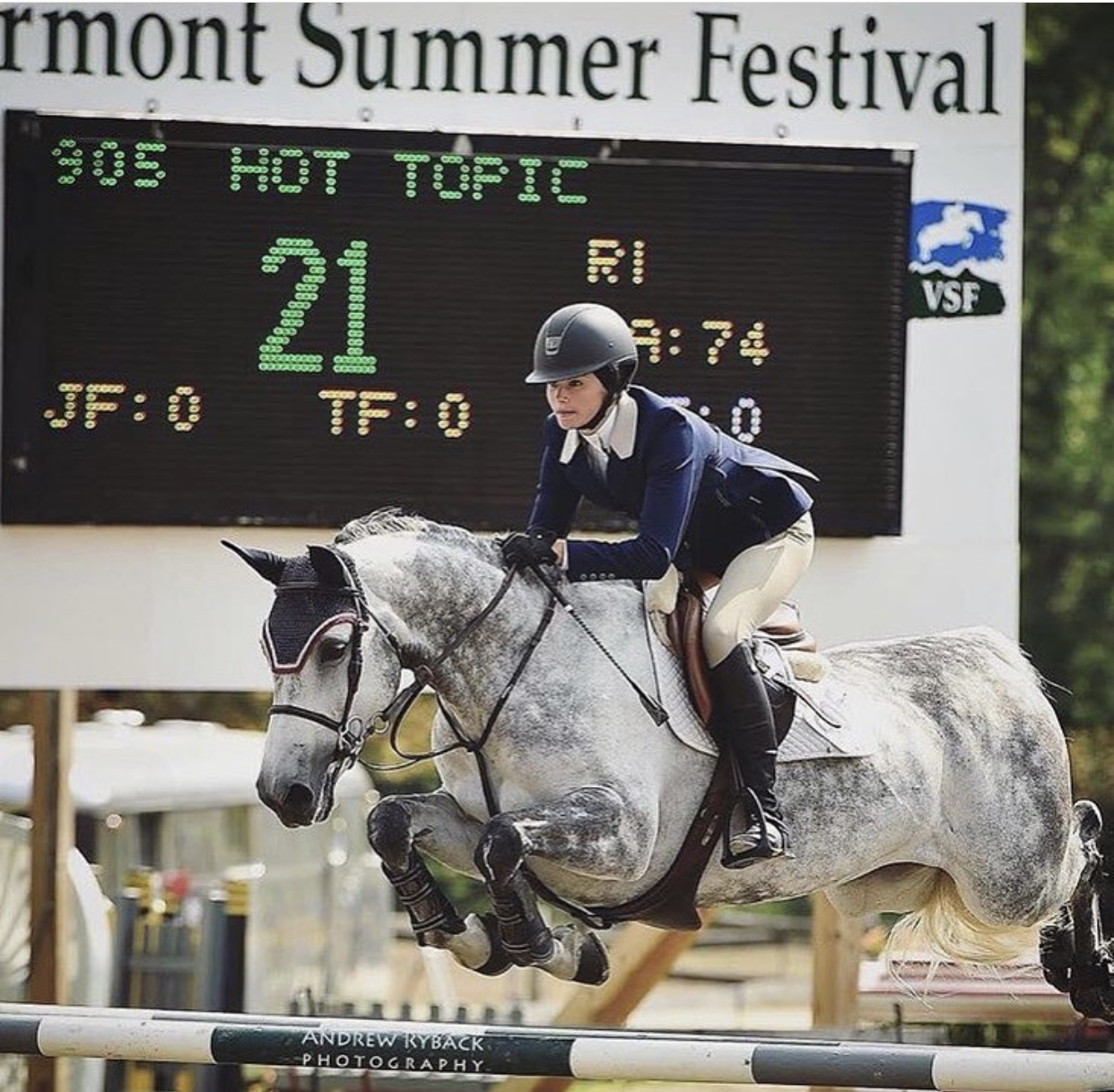 What are some of your strengths and weaknesses?
Sometimes I override, but it can be really beneficial in some situations, especially when I'm jumping bigger jumps. A weakness I have is I get a little nervous sometimes. I'm working on that, though, with a lot of confidence boosting! 
What advice would you give to another amateur who's competing at WEF for the first time?
A lot of people get caught up in their junior years because they think, "Oh wow I only have until I'm 18 years old," because I know I did! However, when you're an amateur you get to settle down and work on what you want to focus on. You can make goals for yourself without feeling like you're running out of time. I would say you have all the time in the world, so if you take that pressure off yourself, it will help so much.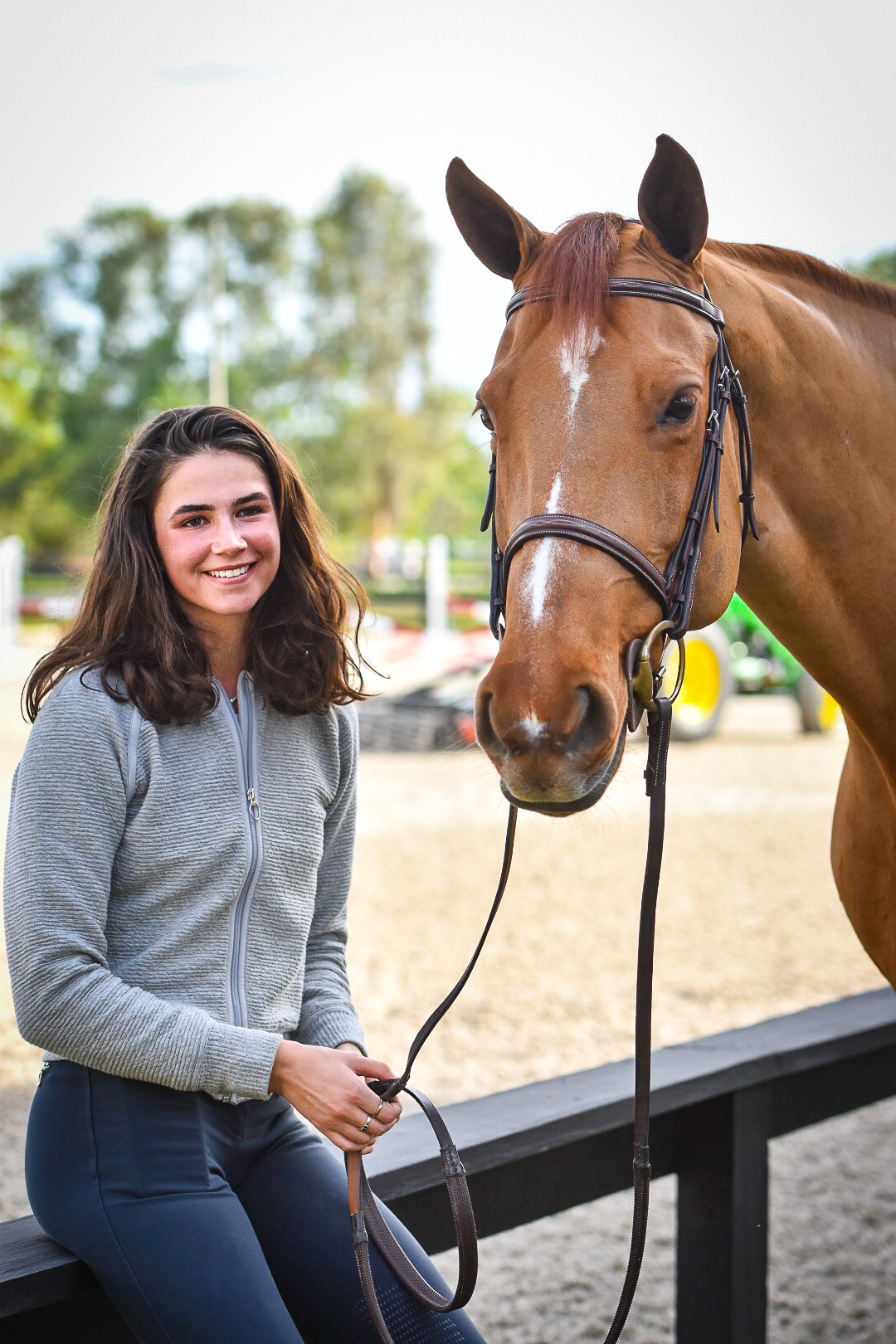 What do you work on throughout the week?
We work on a lot of technical stuff. We do a lot of collecting, lengthening, bounces… so a lot of gymnastic work. Every once in a while we'll jump bigger just before we get into the ring to help with our confidence. I normally practice 3 ft, even though I'm going into a 1.40m class the next day. Since I have the two new horses, I'll eventually have a bigger lesson on them before I go into the ring.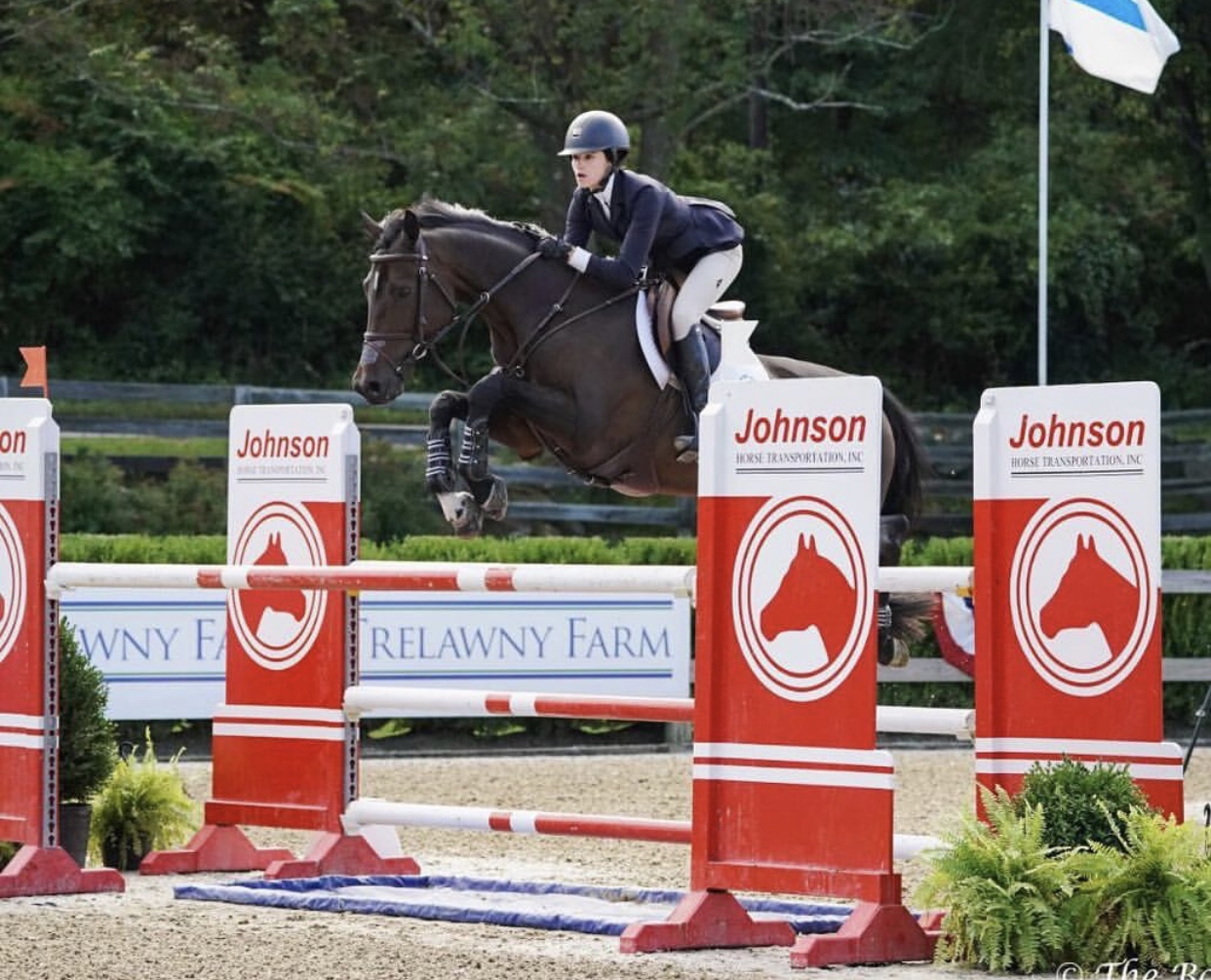 Great chatting with you, Raleigh. Best of luck this season!