Meet this week's athlete: Page Tredennick!    
What's your story and how long have you been riding?
I started out in pony club and fox hunting in Cincinnati, Ohio. My mother and grandmother rode gaited saddlebred horses, but then my mom decided to switch to hunters when she went to college. Once my brother and I were born, we took riding lessons once a week. Then when I was 10 years old, I had a pony dropped off for me that came in the back of a pick-up truck, literally. His name was Sugarfoot Pied Piper and he was a spotted, three-year-old stallion; something you should never buy for a young child, but we learned together! We did pony club, fox hunted, horse showed, hours and hours of trail rides jumping anything in sight… I mean we did everything together.
I started to do bigger shows along the way and bought a horse off the track that I competed in the junior hunters. Then I went to college and had the opportunity to ride with some amazing trainers, and after college I bought a horse named Wakefield. We went all over the United States competing together and he came with me when I moved to Colorado to attend graduate school. I got married, had two children, and my husband at the time started to ride a bit. We found him some bomb proof hunters, and then my daughter Sarah starting showing an interest and she did the ponies. I still had a couple of horses myself, so we would pack up and drive all over to make sure we were qualified for everything.
Meanwhile during all of this, I was a professional chef back in the day. I ran restaurants and catering businesses and I still partly own a professional cooking school in Denver, CO.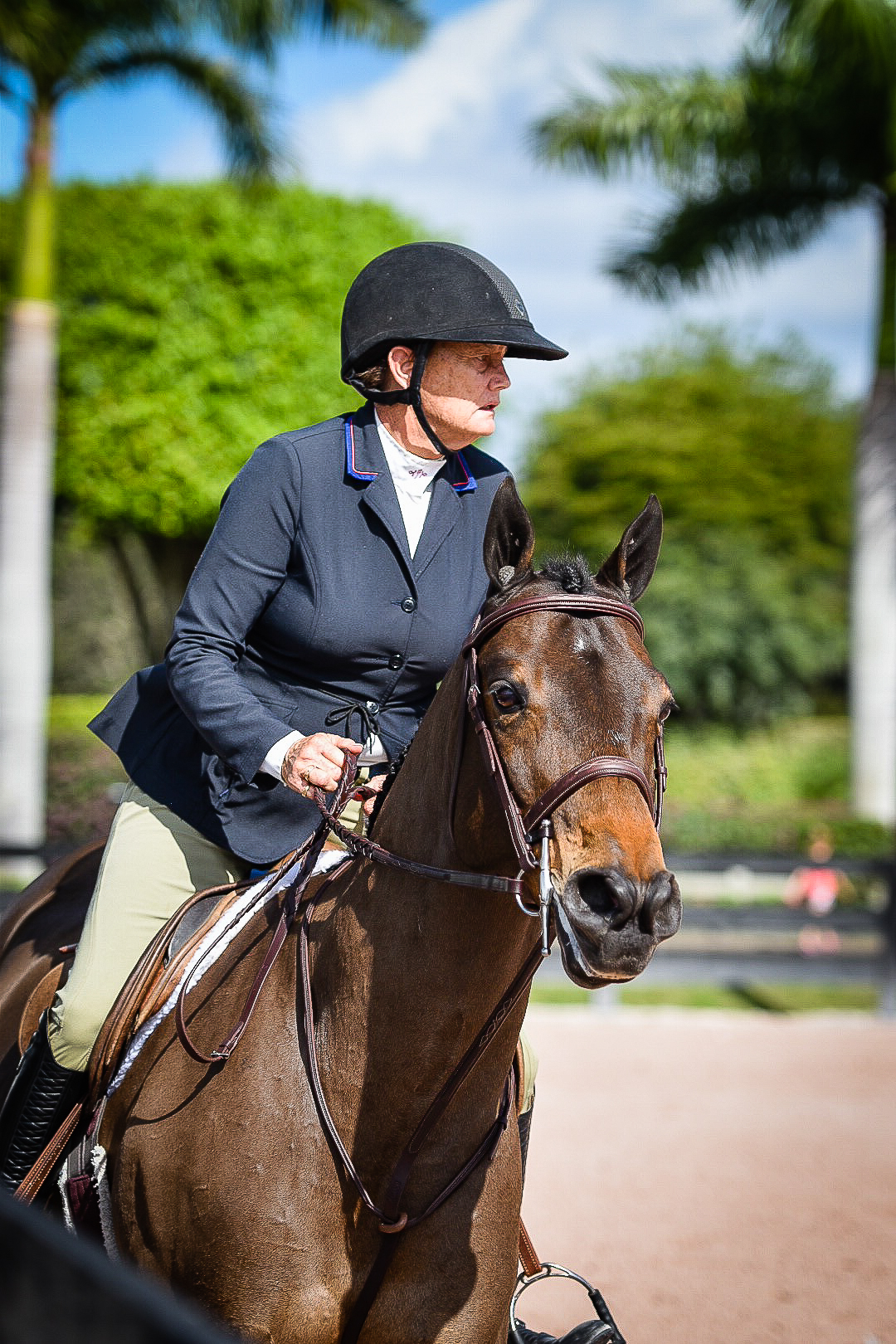 Can you tell us a bit about what it's like to be a judge?
When I had first moved to Colorado I had my small R card, but there wasn't much of an opportunity out there. So I just recently got my judges card back about 10 years ago, and I've really enjoyed judging all over the country. There is such a camaraderie in the sport, and I've loved that it's helped me stay in tune with the sport. I also really enjoy meeting other judges that are amateurs and professionals! 
Do you have a favorite division to judge?
I actually love judging the amateur hunters because I really have a feeling for that and I know how hard it is for us amateurs to give up the time to do this sport. I also know how hard it is to excel at it! Sure, the professionals are amazing to watch and the juniors are fantastic, but I totally get where the amateurs are coming from. I also love judging the children's hunter division because that's hard for them to get good at it!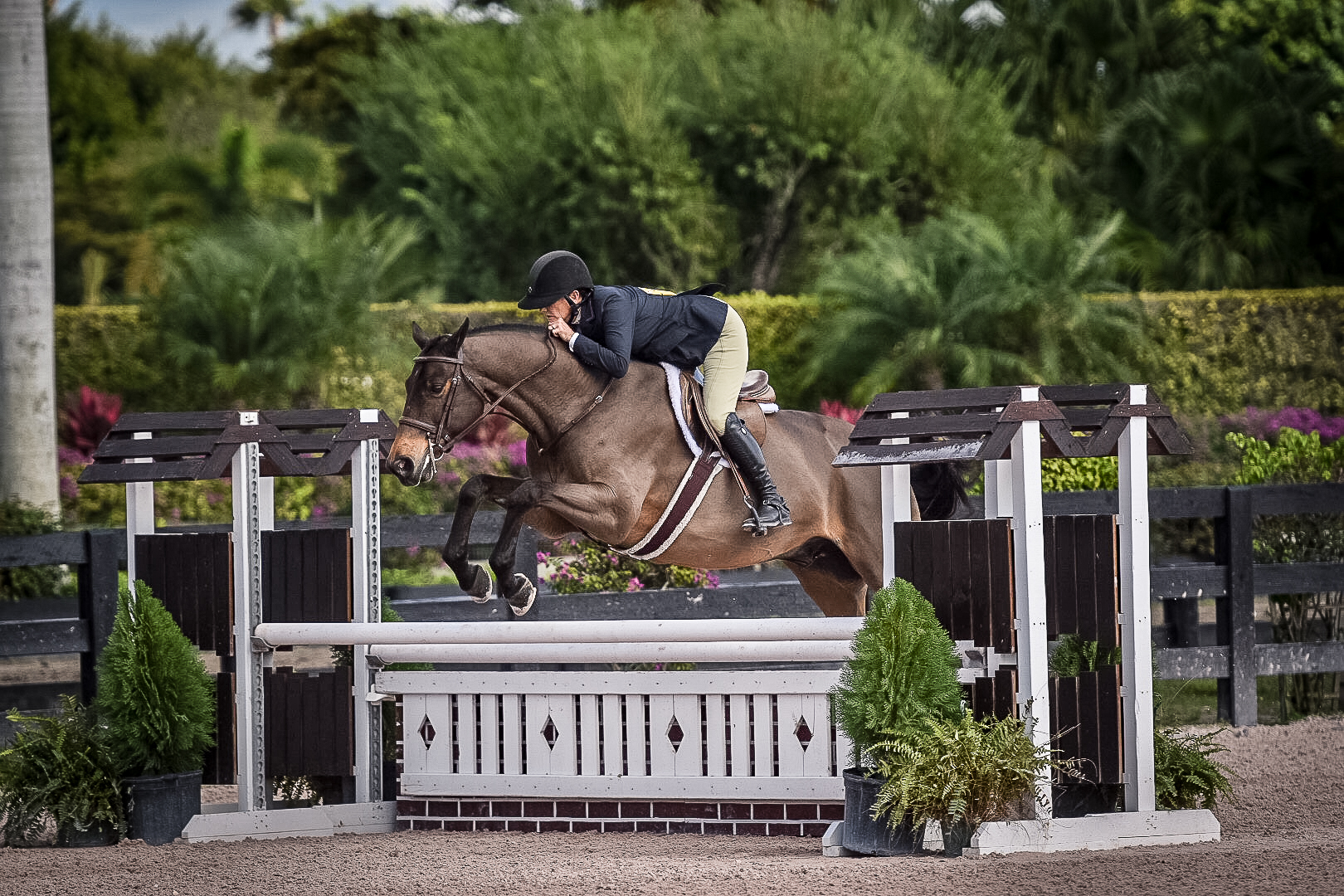 How does judging help your riding?
I do find that I ride better after judging because you realize that 98% of the time, when amateurs miss, it's because they get too slow in the turn and don't keep coming through the corners. I also have realized how important straightness and pace is. It's funny, I will sit there and see the chocolate chip coming and I find myself whispering under my breath, "Keep coming, you can do it! It's right there!" It also helps me realize that when things don't go your way, no one is going to remember that tomorrow except for you. 
What has been a highlight for you in your riding career?
Right now, I'm really enjoying owning a very top Grand Prix horse, Carlchen W, who is ridden by Alex Granato. That's a lot of fun to watch them succeed. But back in the day, I loved watching and supporting Sarah when she competed in the Saturday Night Classes here with her horses. I was also very thrilled to win the NAL class quite a few years ago on my daughter's old junior hunter, First Date, who I showed in the adult hunters. That was definitely a highlight for me.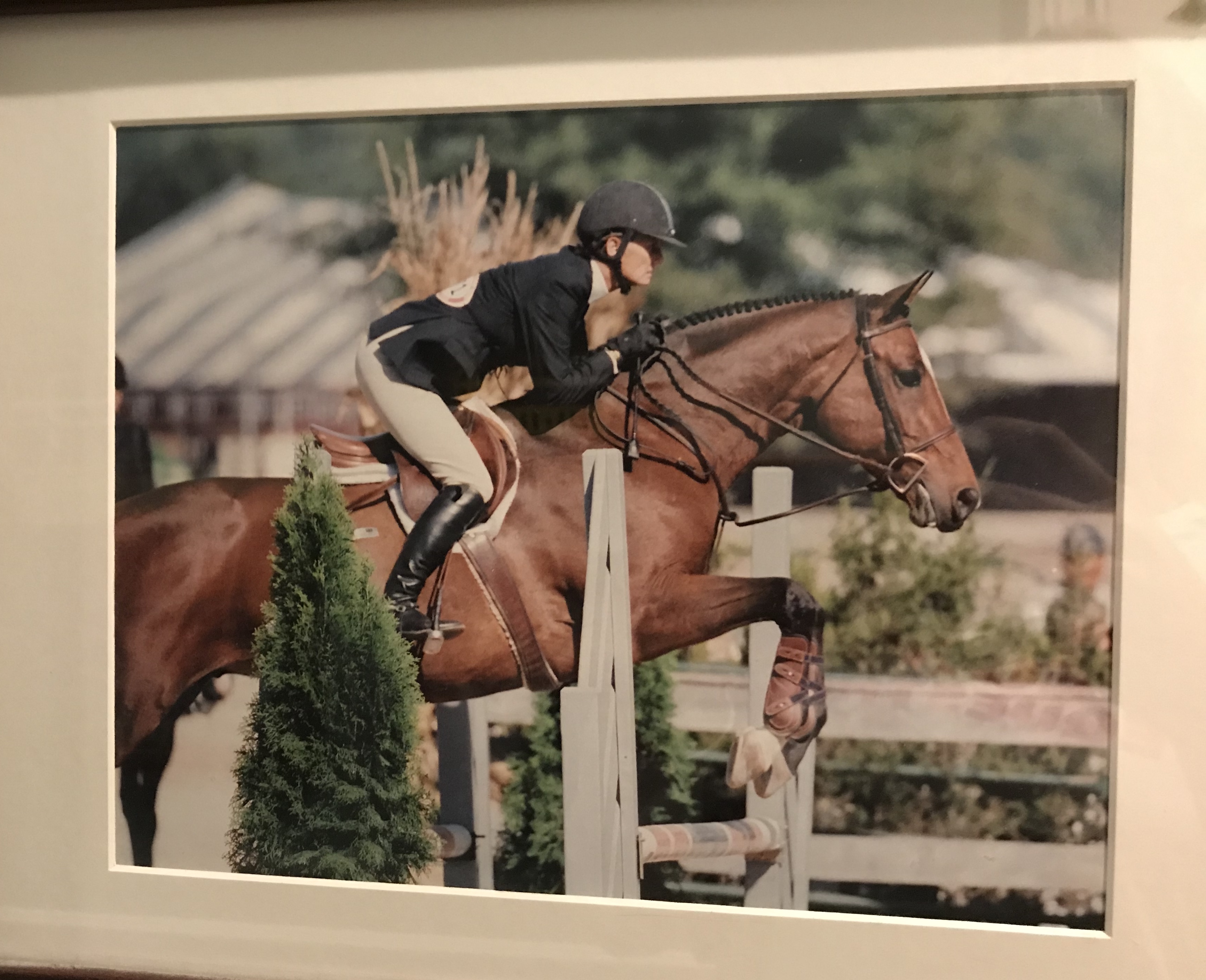 What do you compete in now?
I have a horse named Apricot Lane, aka Peaches, that most of the time does the adult amateur hunters, but the 10% of the time when he doesn't want to behave, we do the low adults. I also show a horse that I am leasing called Tomcat, or Grumpycat. He's a lot of fun because he's such a good jumper and gives me a lot of confidence in the adults. I would love to do the 3'3" amateur owners but I don't own him so that's not an option. Also, one has to realize at my age that we don't bounce, and the 3'3" is a very competitive division.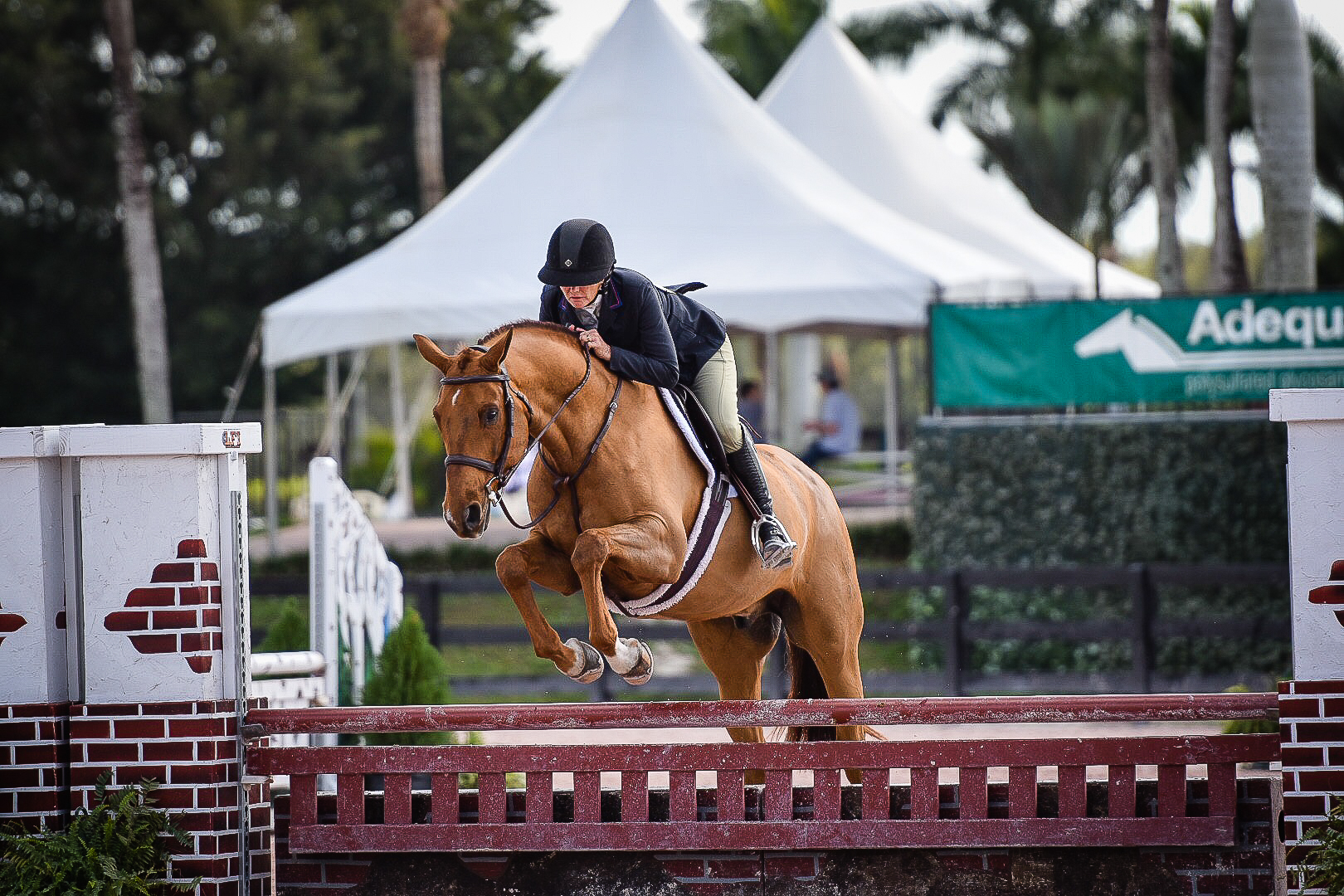 What's something someone may not know about Peaches?
I know Peaches well because I've had him for such a long time. He's actually a better trail horse than he is a show horse! If he had his way, he would just ride the trails all day and not show. He lives out in a paddock with a run-in stall because that's his favorite place to be! Peaches also lives with his mini horse, Mini Wheats, or better known as Wheaties. They're a package deal.
Peaches really is my buddy. Wakefield was also my buddy and got me through my 20's and all of those hard times. But as much as Peaches drives me crazy sometimes, I can yell his name the next morning and he always puts his head up and says, "Hey, Mom!" I believe horses always come into your life when you need them.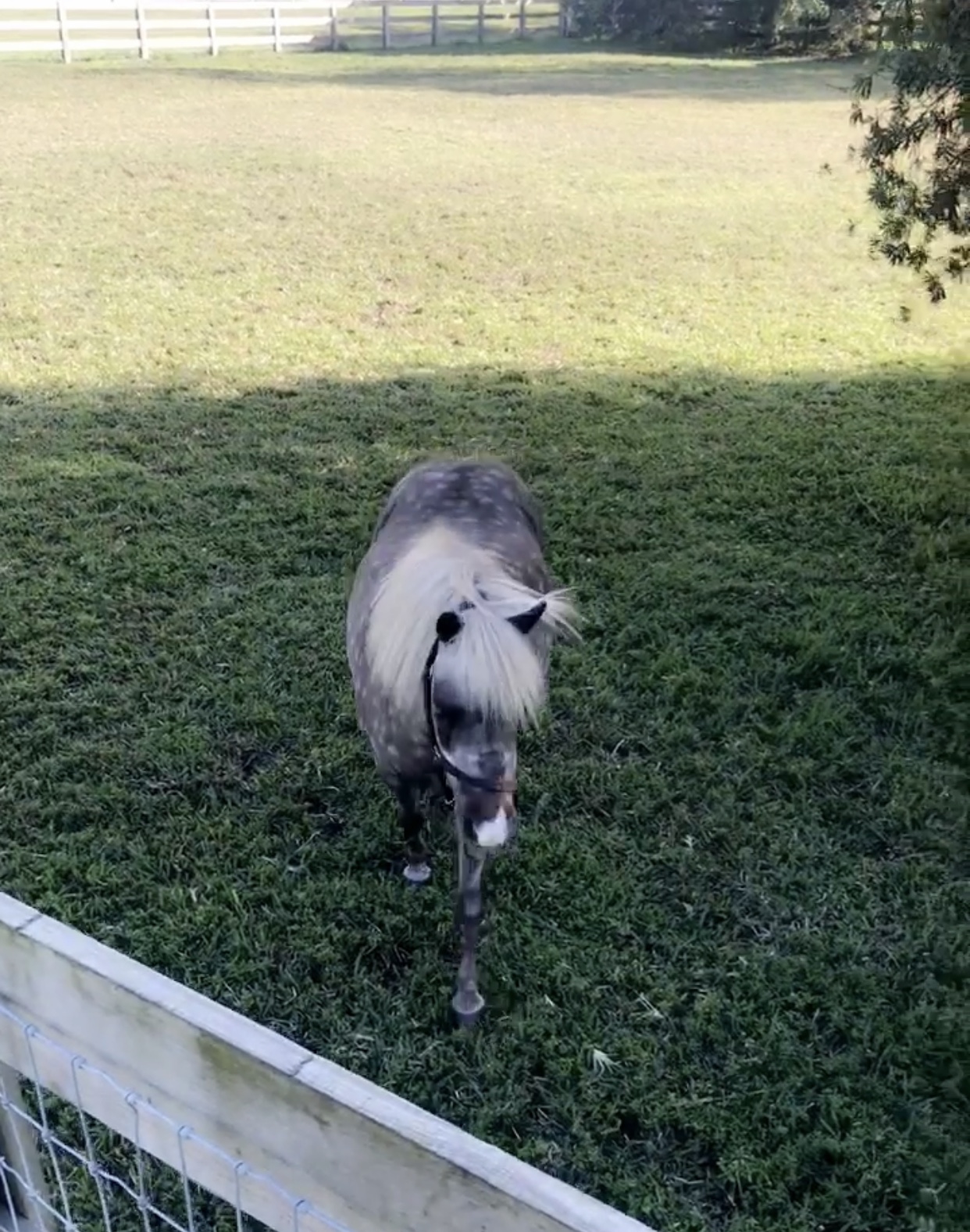 What's something you work on during the week that helps you the most?
I enjoy jumping small jumps and cavalletties to keep my eye and pace in tune. It helps me practice lengthening and shortening their stride, which I also work on out on the trails. The trails definitely help their brain and my brain stay fresh. 
What advice would you give to another amateur coming to compete at WEF?

Hold on to your horses! Enjoy the fact that you're here, and if you get a brown ribbon you are doing way better than most people. Overall, just go in and have a good time. Every time my trainer tells me to go in and have a good time I say, "I certainly am going to try!" We don't try to miss or make a fool of ourselves, but sometimes it happens and at the end of the day, we just want to have a good time. 
Thanks for talking with us Page!