The Winter Equestrian Festival showcases a variety of riders, from the young pony kids to the professional Grand Prix jumpers. This season, we're highlighting  some of the amateur riders that are competing every day in multiple arenas around PBIEC.
Meet this week's athlete: Nilani Trent!

Hometown:
New York City, NY
Horses:
Autumn Rhythm, "Gert," a 12 year old Anglo-European gelding
Casablanca 108, "Blanca," a 9 year old Oldenburg mare
How long have you been riding for?
I started riding when I was a little kid, and I started showing in the short stirrup. Then I moved up into the ponies, then Medal & Maclay finals and all that good stuff, so I've probably been riding about 35 years of my life.
What is a fun fact about each of your horses?
Gert is a monogamist. He falls in love with his rider and when he falls in love there isn't anything he won't do for you. If he doesn't fall in love you it's going to be a rough ride, he might try to spin you off mid course. It's also his birthday tomorrow!
Blanca is the most reliable horse in the ring. She's always perfect, but she is a complete maniac on trails. I try to trail ride her every day and it is always a wild ride!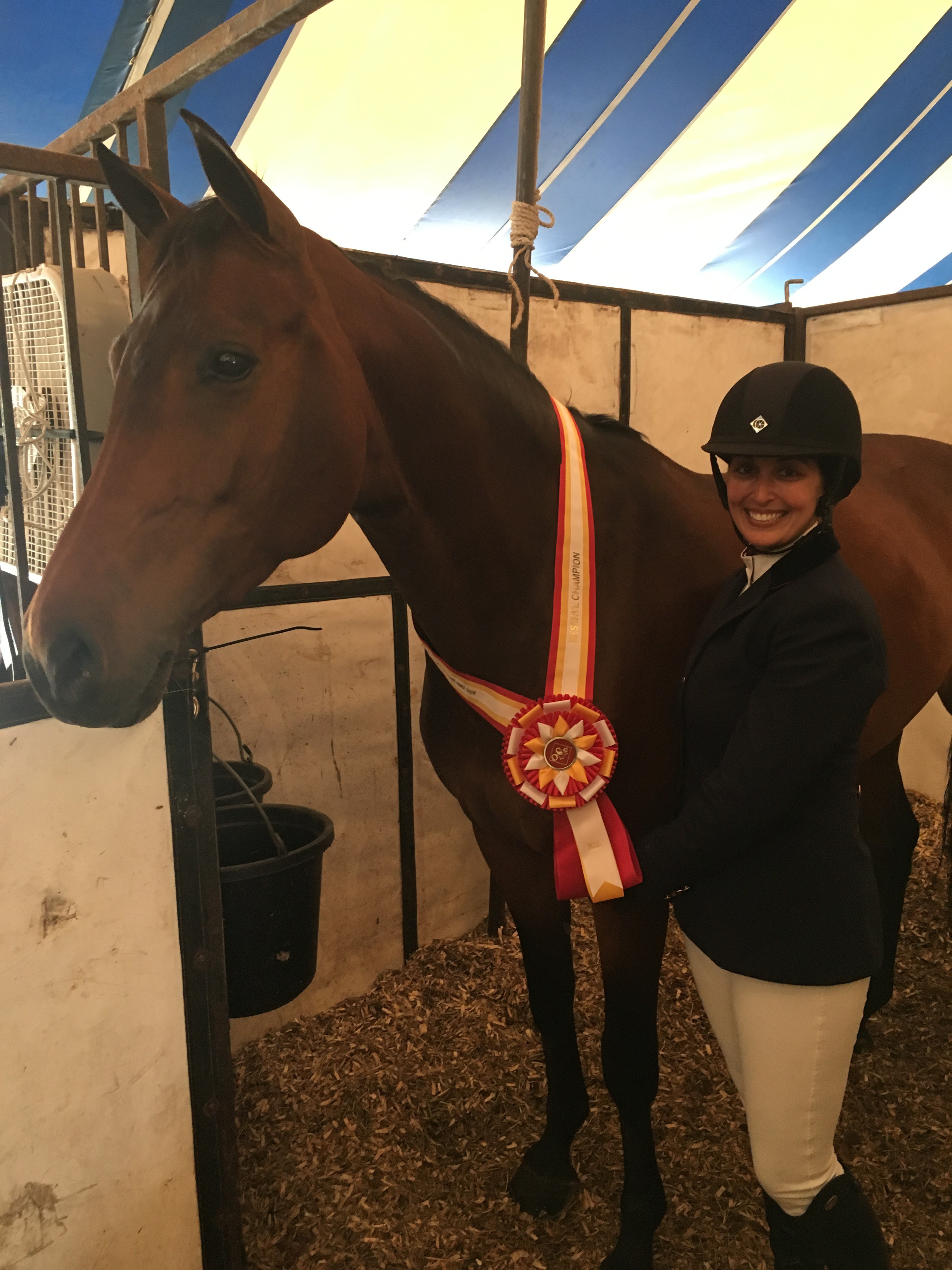 If your horse was a person, who would they be?
Autumn Rhythm would be Prince Harry. He was a bit wild in his youth, but ultimately he got it right.
Casablanca would be Oprah. She's just THAT fabulous.
Who do you train with?
Michael DelFiandra at Grafton Ridge.
How long are you at WEF for?
I come down every year from mid-December until mid-April. I fly back for work events in New York like art fairs, art openings and client meetings, but I am definitely based down here for the winter.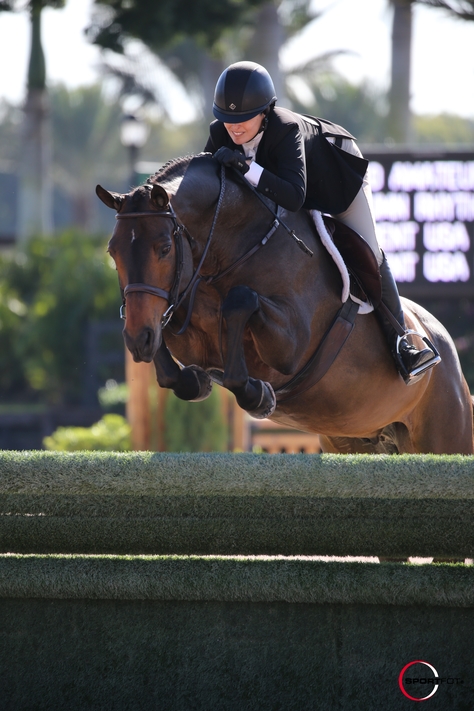 What divisions are you competing in this season?
I compete Blanca in the Adult Jumpers 36 and over and when I feel like it I show Gert in the Amateur Owner Hunters 36 and over.
What is a career highlight of yours?
Last year, I competed at all the indoor horse shows with Autumn Rhythm, and I had the best time! I can't wait to do it again this year. I'm also hoping to maybe get into The Devon Horse Show this year!
What is your favorite SNL event?
Definitely the $500,000 Rolex Grand Prix CSI 5* that's happening this week! All the top riders bring out their top horses, and I've seen some outstanding jump-offs, where you just hold your breath and it all works out.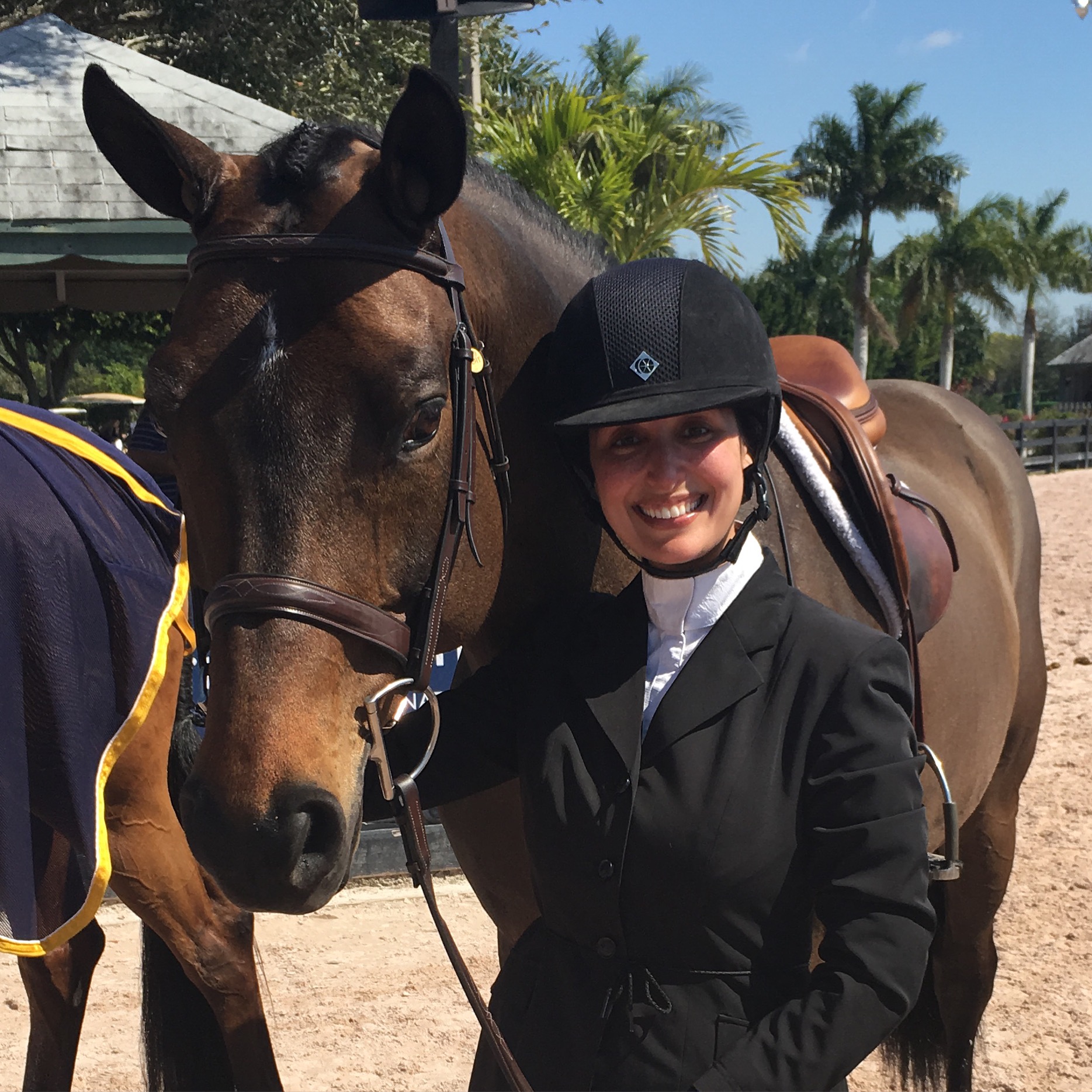 Who is your favorite professional rider to watch?
This is a really good question. I do most of my watching in the schooling ring, and I really enjoy watching Katie Prudent school her clients. I listen to a lot of what she has to say, and I feel like I can really see her riders making amazing decisions in the ring after working with her. My favorites to watch compete are Sloane Coles, who I think is amazing, and Alison Firestone because I know she's always going to go for it in the jump-off. My ultimate favorite is Laura Kraut.
What is your favorite non-horse show thing to do in Florida?
I absolutely love going to the International Polo Club with my friends after we're done riding, and we have lunch by the pool. I've also been going out with one of my friends on her boat a lot lately, and that's been a definite highlight this season. Going to Miami and visiting the private art collections and museums is also fantastic!
Where are you off to next?
After Week 12, I'll stay down here and do some of the spring shows, and then I'll head up north and start the season up there at Old Salem Farm!
Congratulations on a great WEF, Nilani!