Meet this week's athlete: Nicole Lakin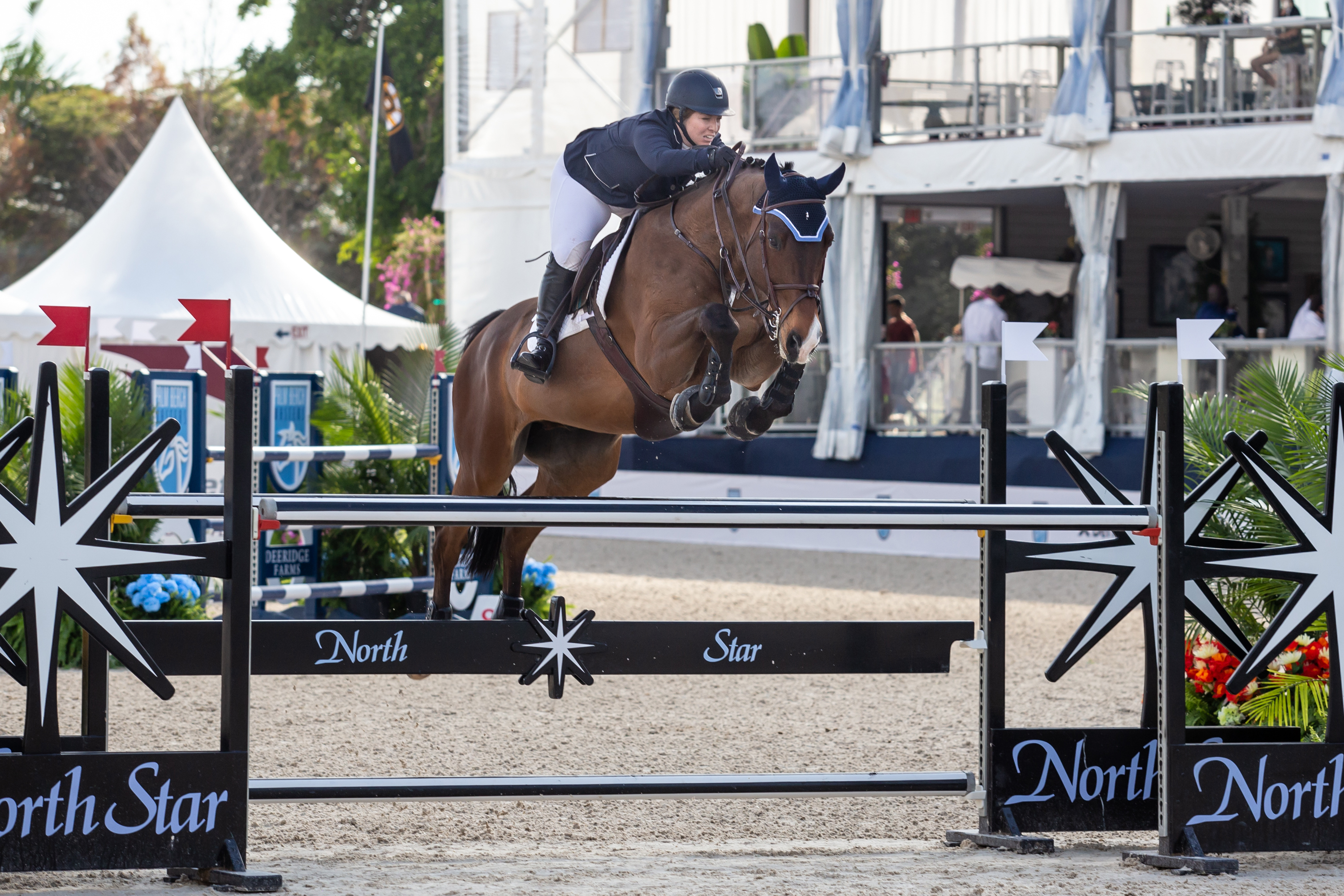 How did you get into riding?
I have two older sisters and a younger brother, so my mother was always looking for things that my sisters and I could do together. One day, my oldest sister came home and said that her friend was horseback riding, and she wanted to try it. By the nature of three girls close together, we all went and had our first riding lesson. Very quickly after that, I signed up for pony camp, and it was kind of a done deal from there.
How many years have you been competing at WEF?
I think I was 15 the first time I came to WEF, so I've been coming here since 2005. I came here with Beacon Hill Show Stables; it was such a cool experience because I had never seen anything remotely like it!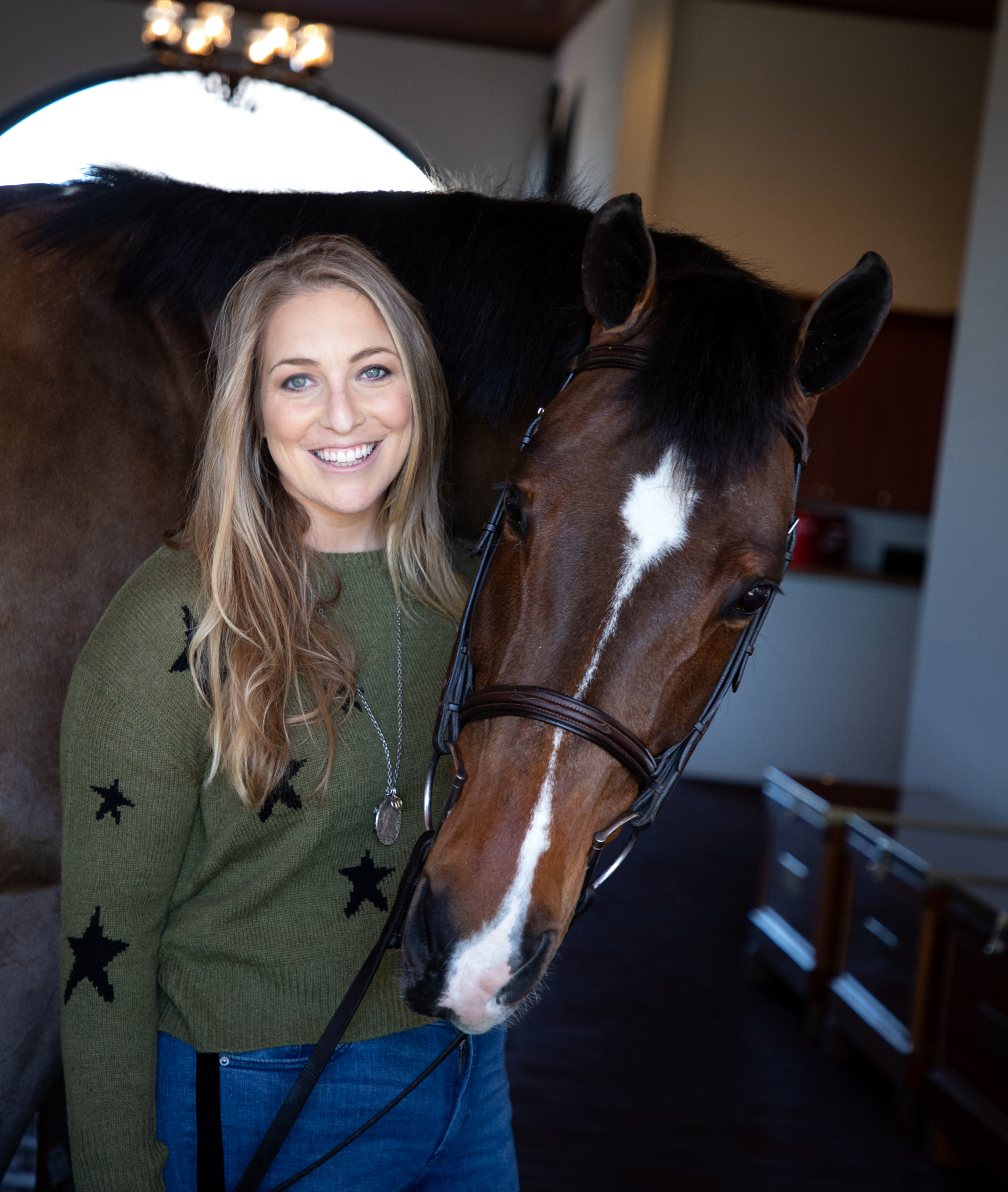 Tell us about your horses!
This year has been a unique year for me, because I haven't shown yet. I have a really sweet horse named Capitaine de Flobecq that I was jumping in the Medium and High Amateur Jumpers, but at the end of last year, we decided that it was time to get a different horse for me. He's actually been showing all circuit in equitation classes with kids that ride at Stonehenge Stables with me. He's so good at it, and he's gotten a ribbon every time he has shown! I have another horse, Wannabe, who's 17 that I used to showed in the Low and Medium Amateurs and is being leased by someone at the same barn as me. He's such a special little guy and has been with us for a long time; my mom even showed him in the Cross Rail division!
Tell us about your business and what inspired you to create 'Barn Manager'?
I was always obsessed with the care and management that goes into riding and owning horses. It has never been just about showing for me; I've always loved all aspects of it. When I was 17, I fell off one of my horses and had to go to the hospital and get a chest x-ray, which is when they found a tumor. Long story short, I had pretty advanced Hodgkin lymphoma, and I had to put my life on hold a bit for treatment. Now, I've been in remission for almost 13 years. While I was sidelined, I started to get more into the management and the vet care of horses and tried to learn as much as I could. I became a working student and realized the flaws in the way that I was trying to manage such important information and so much information.
It took about a year and a half to get the first version and in 2017 we did a relaunch. Since then we've grown tremendously and now, we're getting to the point where we have some really exciting partnerships coming up. The goal is to improve different processes for horse people and to make things easier, less time-consuming, and less error-prone so that people can spend their time doing what they really love to do which is working with the horses.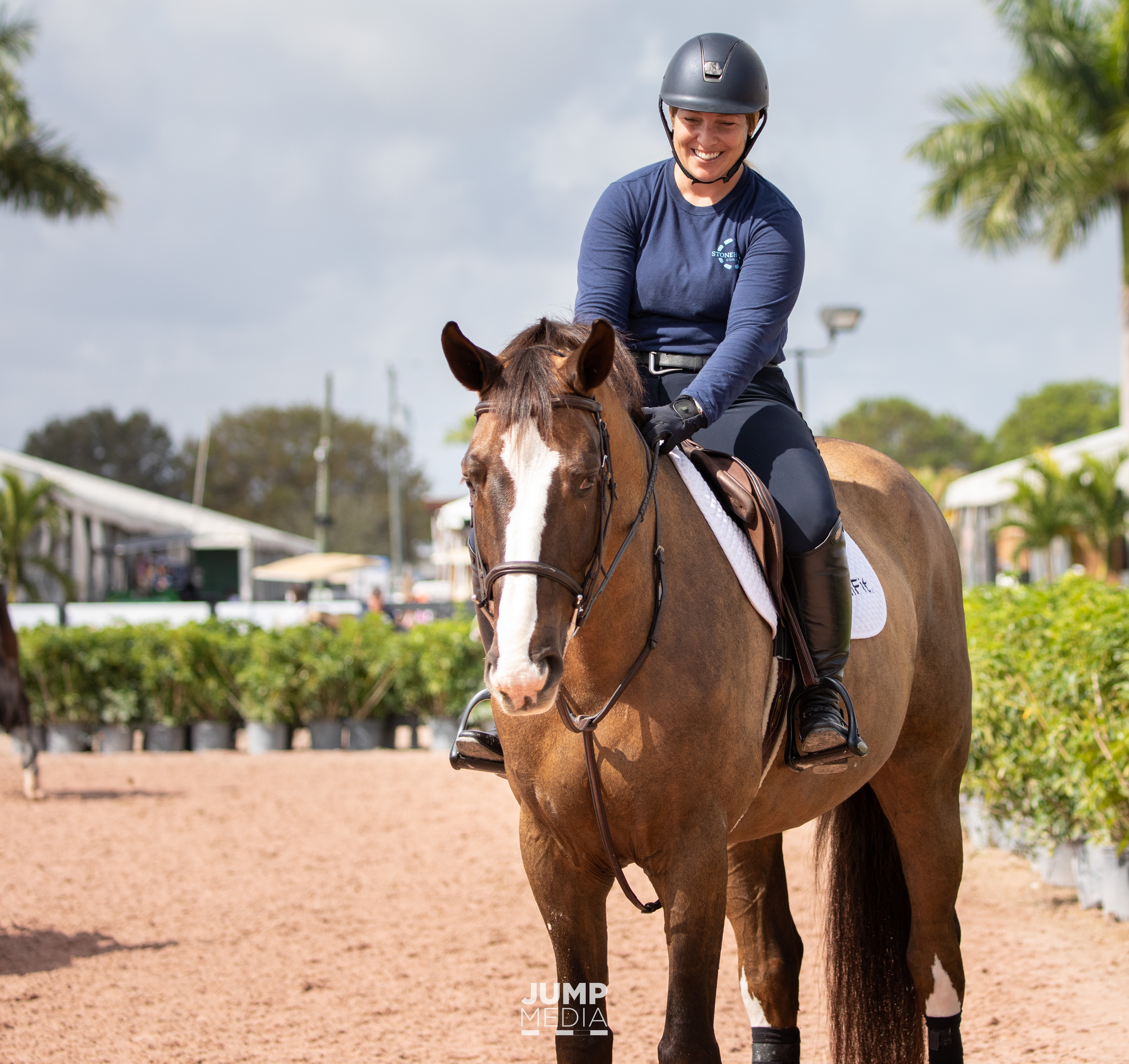 Tell us about your involvement with 'Barn Manager' today?
I manage a lot of the day-to-day management stuff, but my main focus is on product development, customer experience, and marketing. I actually have some really fun and exciting things coming up in the marketing and development areas. We're working on integration, for example, with Electronic Vet that will help people who compete regularly. It's really interesting and challenging work.
What does a typical day for you look like?
Most days I get up and go to the barn first thing and ride my horse, check-in with the team to see if anything is going on, and then I work from home for the rest of the day. I try to get a workout in whether at my house or at Pilates Rocks. I also always try to find a little bit of time to spend with my dogs too, whether it's going to the dog park or just being outside with them.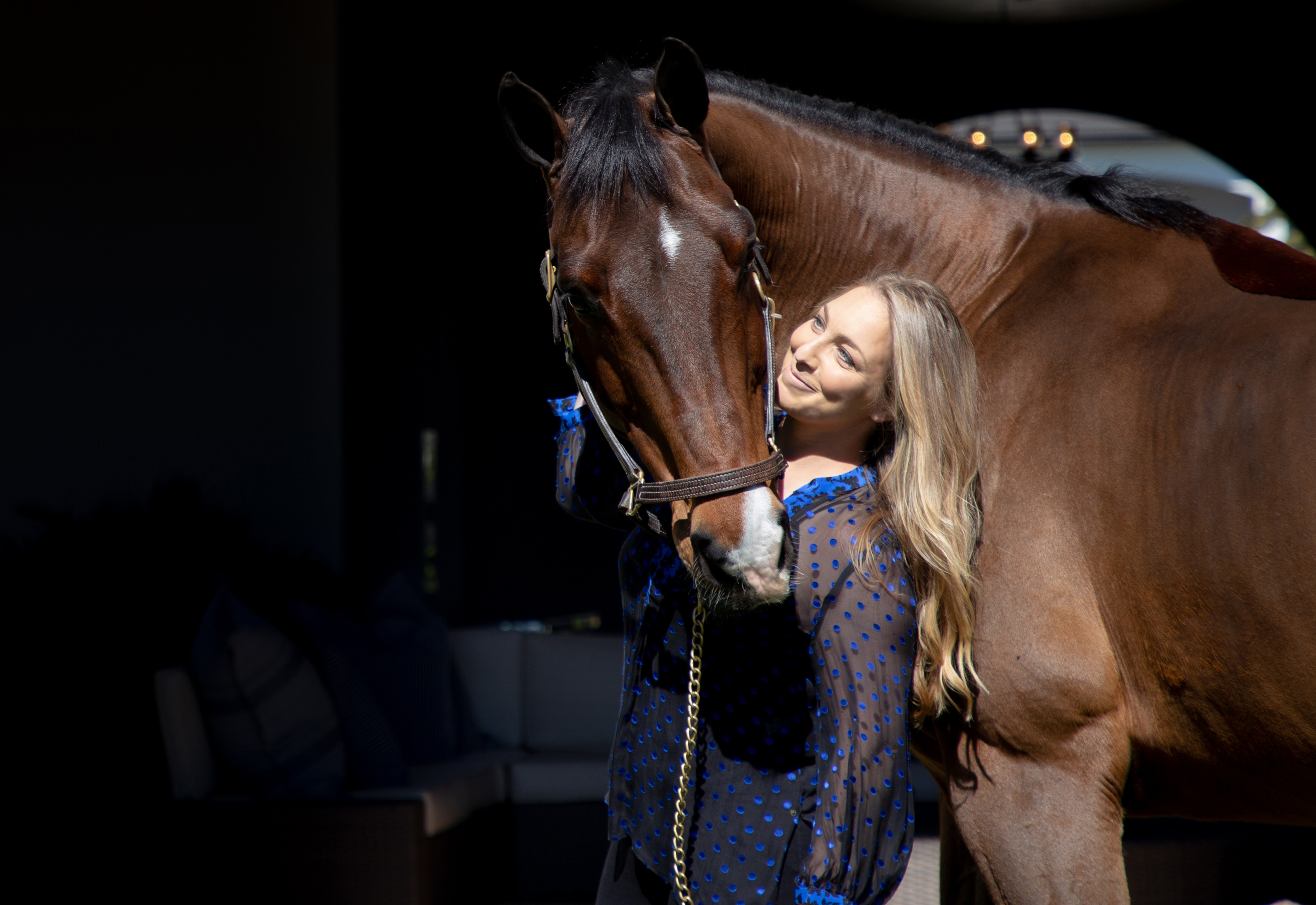 Thanks for chatting with us, Nicole! Best of luck at #WEF2020.