This week's athlete: Morgane Qualls!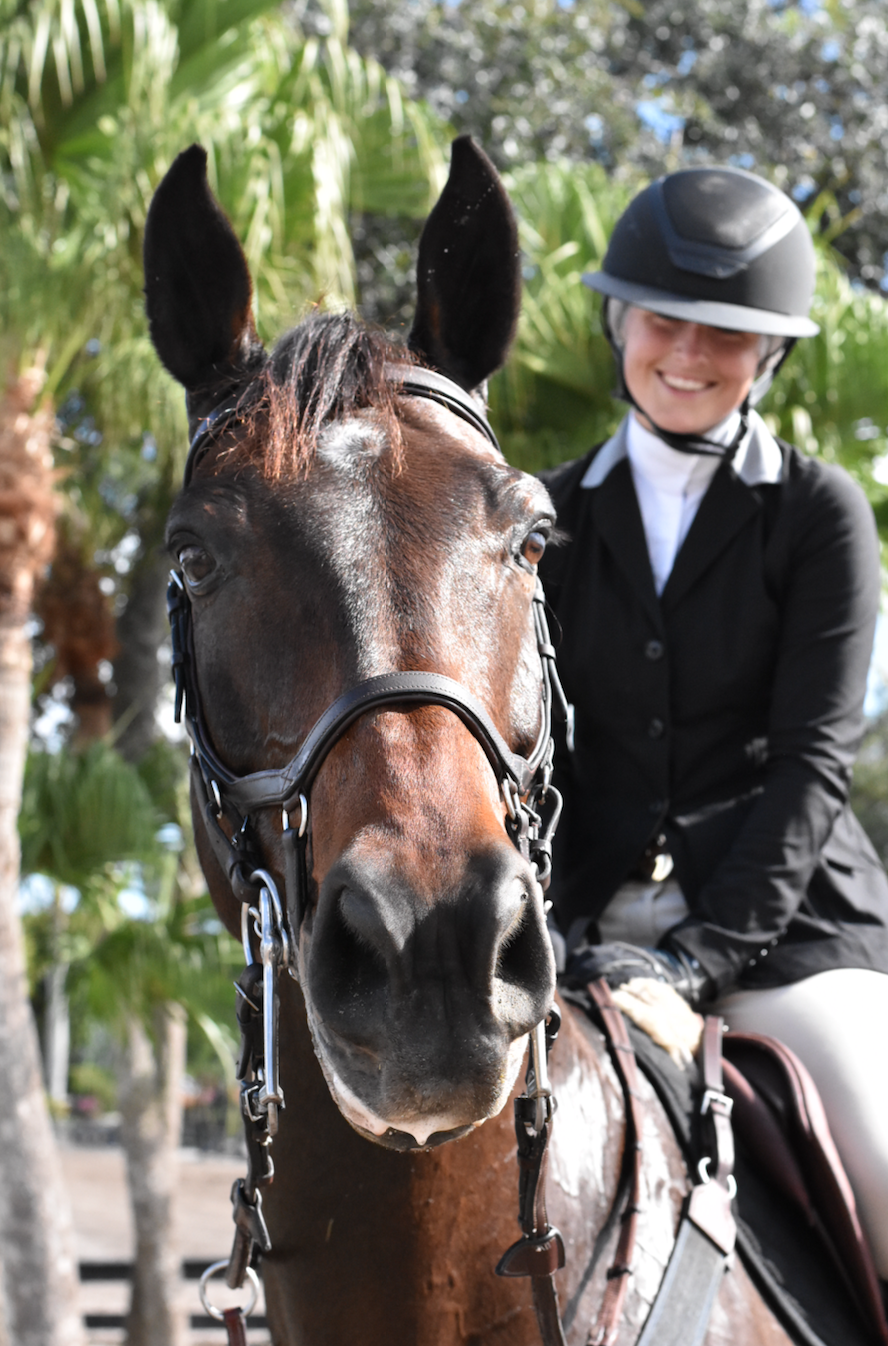 What's your background in the sport?
I've been riding since I was 9-years-old. I'm from Tennessee, but I moved down to Florida on my 16th birthday as soon as I got my car and I became a working student. Then I moved to Europe to work for a couple of years, but I missed my family so I moved back.
Can you tell us about your horse?
His name is Paddy Fly, but he goes by Paddy and he's kind of a miracle. He had a "career ending" injury three years ago where we tried everything – surgery, conventional rehab with stall rest, hand-walking. I mean everything and nothing was working. After his surgery they told me he wouldn't be able to do anything ever again. However, he was sound enough to go to pasture so we turned him out for two years and he's actually back now. My vet worked a miracle, and Paddy is now showing in the 1.30m and is totally comfortable and ready for more! I definitely wouldn't have him if I didn't get my job with Palm Beach Equine Clinic.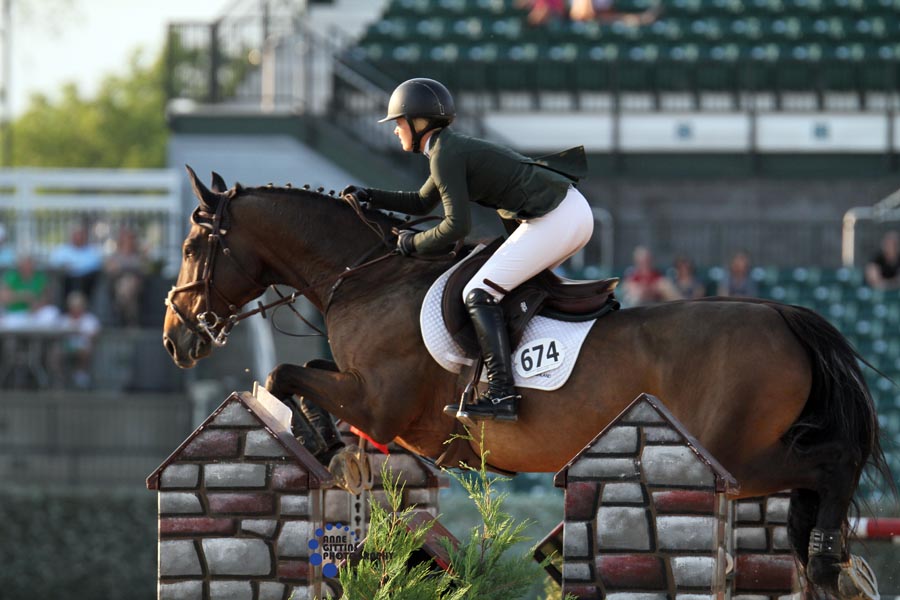 Speaking of your job,  can you talk about that more?
I was wanting to slow down and be a little more normal, so I decided to go back to school. I wanted something with flexible hours because I definitely wanted to still ride a little bit. One day, one of the vets was at the barn and she mentioned that I should work for the Clinic. I wasn't sold, but thought it could be fun. And let me tell you, I absolutely love it! I am an ambulatory vet tech, so I just go from barn to barn on calls all day. We are out and about and I get to see all of these horses that I normally see showing. I even find myself fan-girling sometimes!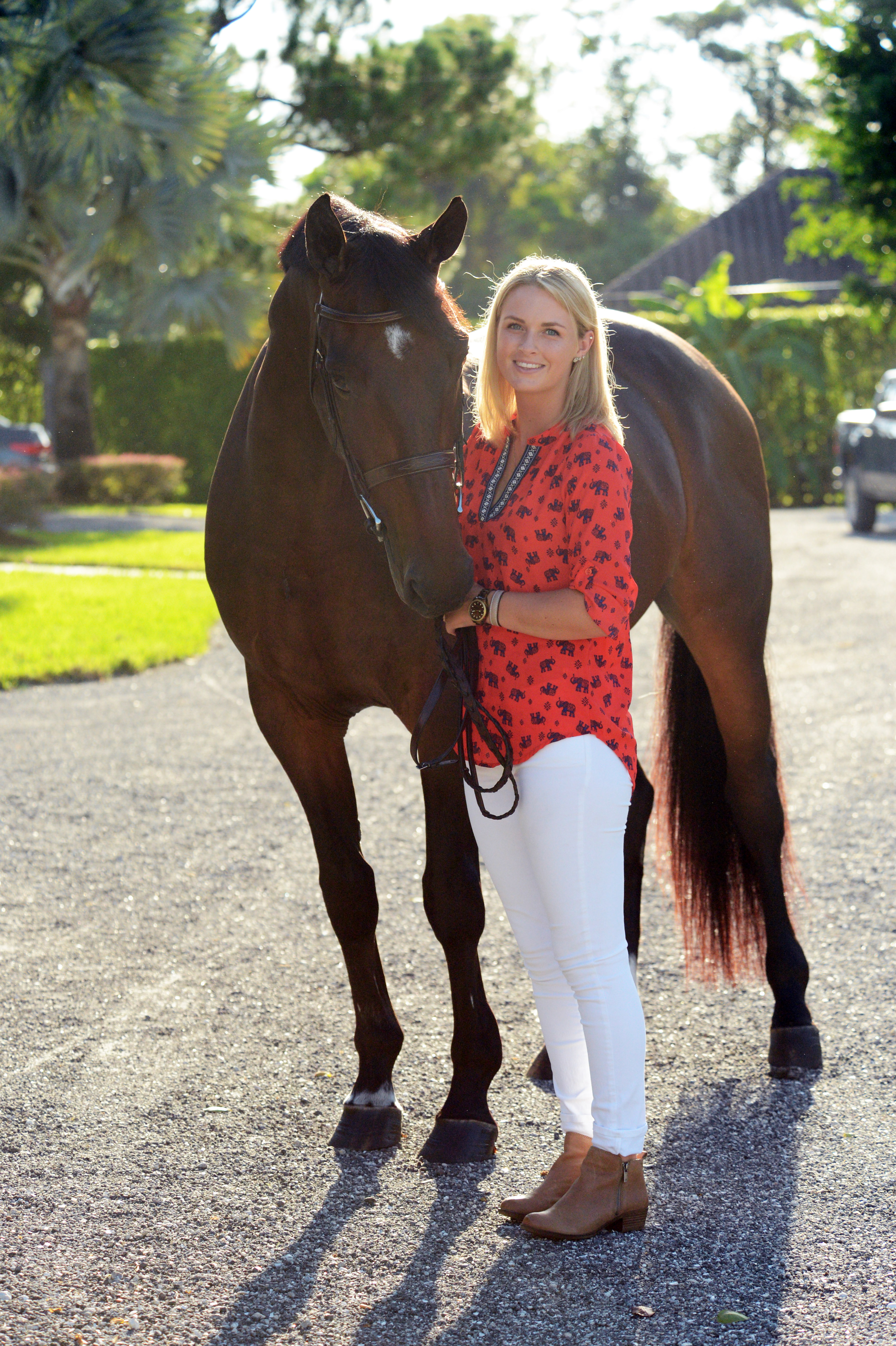 How have horses impacted your life?
I can't imagine my life without them. I work with horses every single day and I see them when they are hurting or in pain, and they are incredibly sweet and innocent animals. We see some crazy stuff come into the clinic, and the horses genuinely want to be good, they just don't understand what's going on. They are so kind and they have definitely taught me how to be understanding.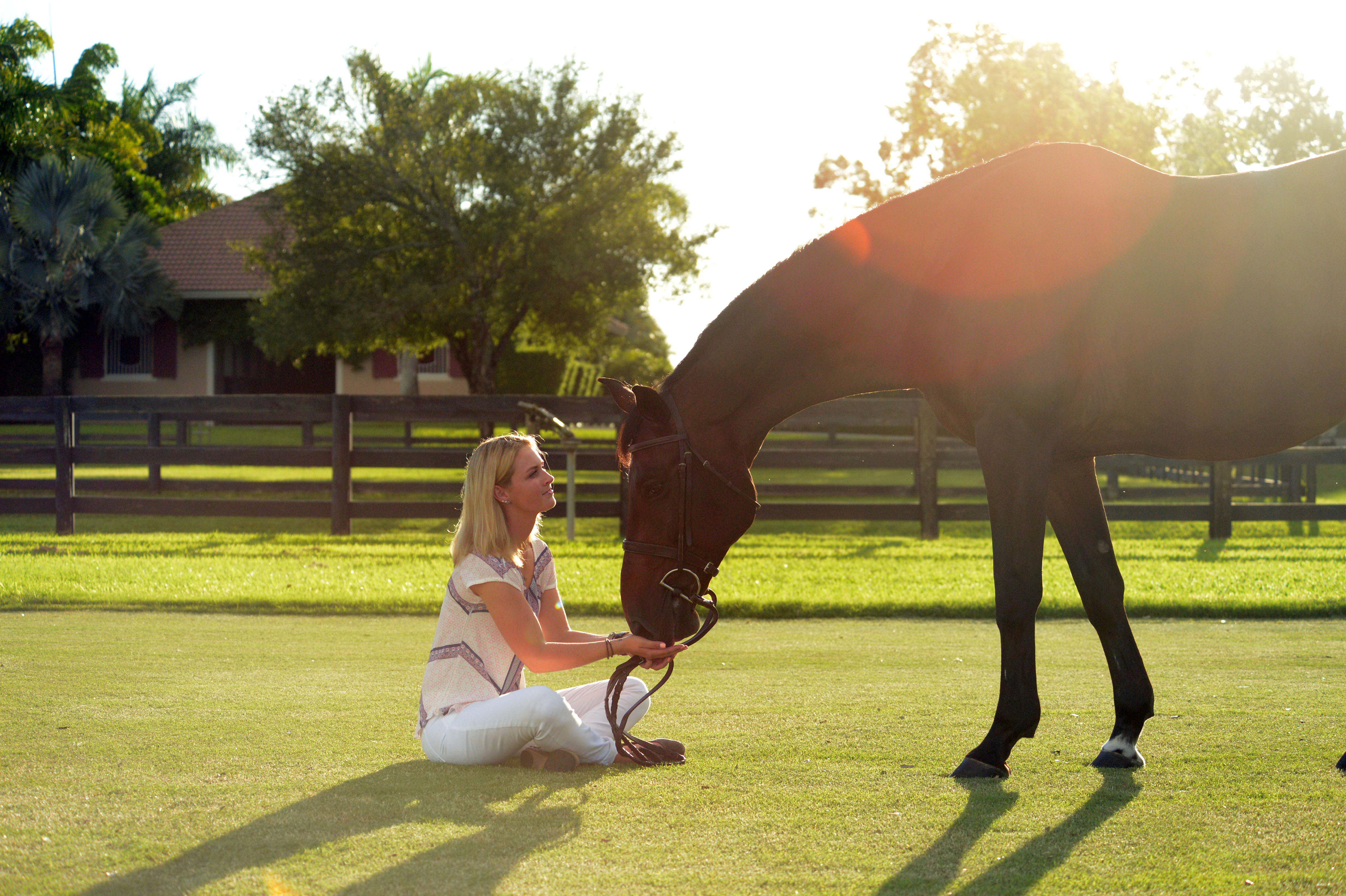 What's something you work on during the week with Paddy?
We do lots of relaxed listening. He totally knows his job in the ring and he's super competitive, which causes him to ignore me sometimes. We also do a ton of bounces, poles, and jumps with the step rails to get him to slow down and listen.
We love to trail ride down the canals as well and he gets turned out all night. He was turned out for those two years so I didn't want to take that away from him when he came back to work.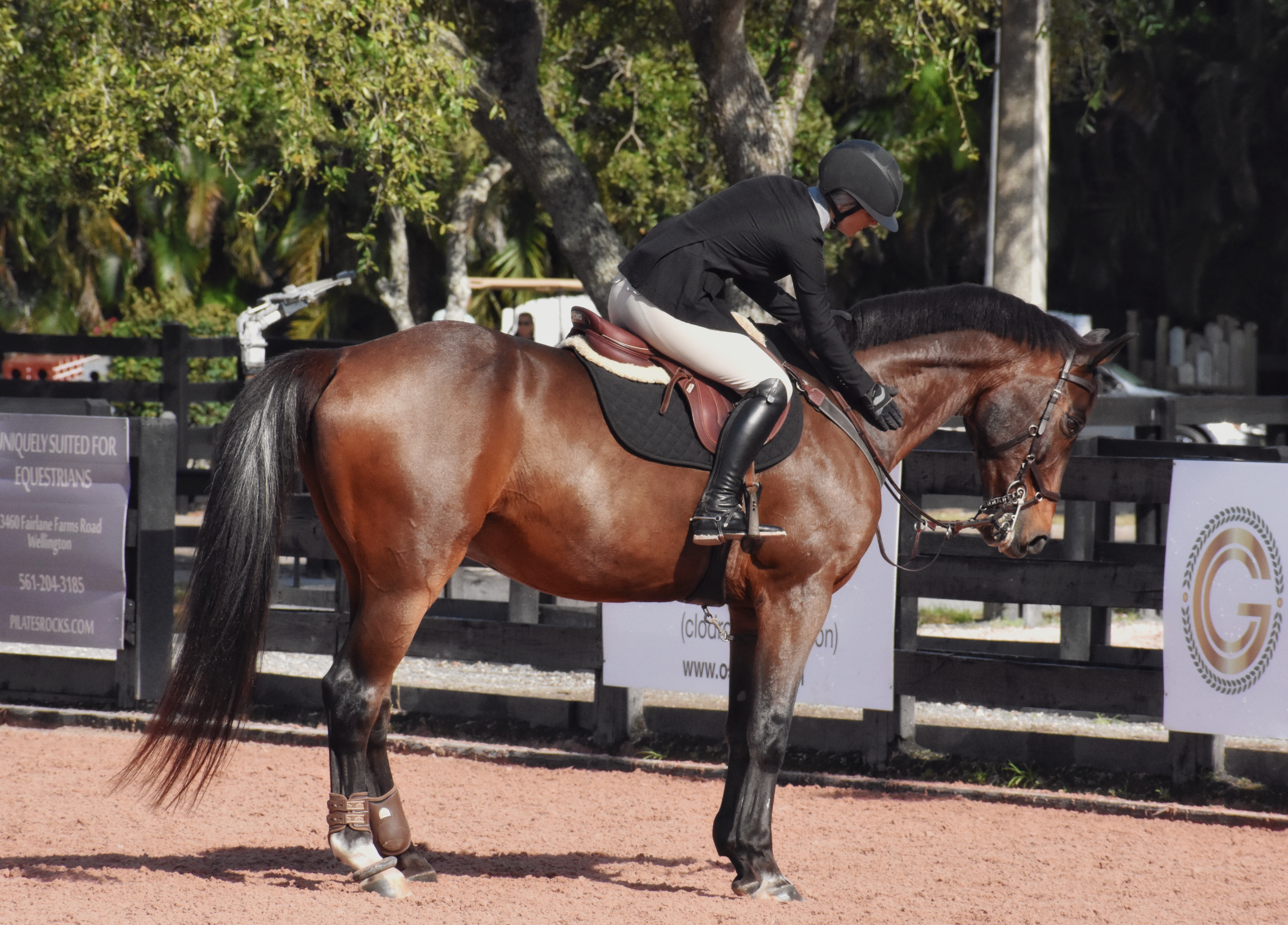 What's something someone may not know about Paddy?
You want him to be on your side. He's not a naughty horse at all, but if he thinks "no," it's just no. I have learned when he tells me no that we have to work together that way. He usually doesn't like the way I'm asking him. so it's made me really listen to what he's thinking and how I can ask correctly. Through that he has taught me so much patience.
What advice would you give to another amateur who is competing at WEF?
Just don't be intimated! There's such a diverse group of people in one place when you are here. I even feel different because I don't have a groom and I ride my horse up to the ring, but you have to do what works for you.
Thanks for chatting with us, Morgane!