The Winter Equestrian Festival showcases a variety of riders, from the young pony kids to the professional Grand Prix jumpers. This season, we're highlighting  some of the amateur riders that are competing every day in multiple arenas around PBIEC.
Meet this week's athlete: Kristan Lassiter!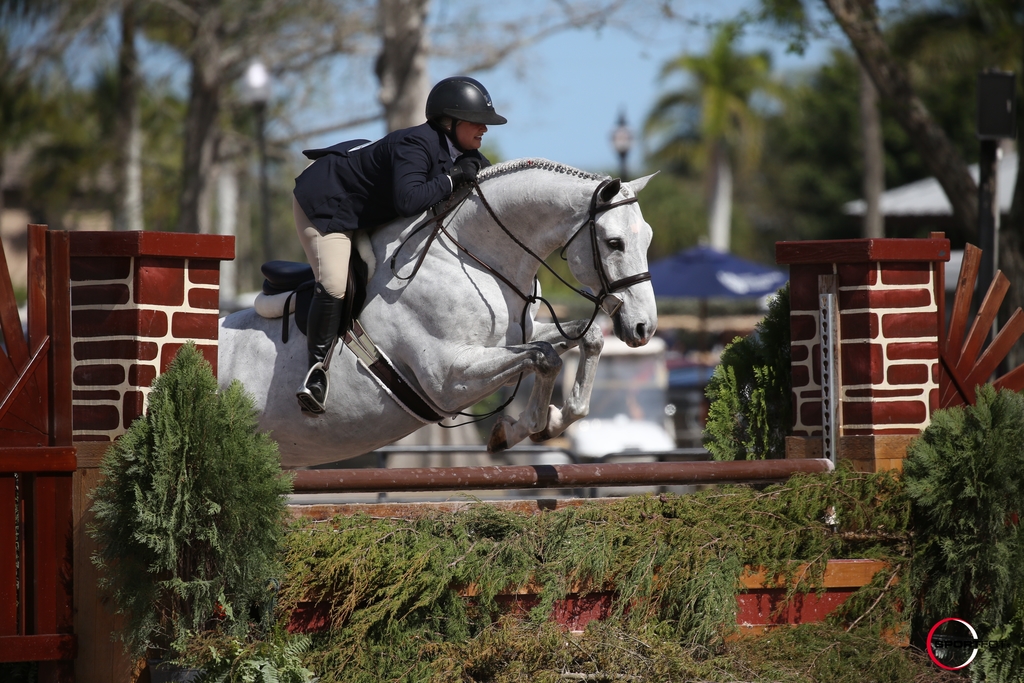 Hometown:
New York City, NY
Horse:
Caraway, "Stewey," a 9 year old Swedish Warmblood gelding
How long have you been riding for?
I started riding when I was 7 years old, and I rode until I went to college. Then I took 18 years off and started back up in 2008. I've been back riding just about ten years now.

What is a fun fact about your horse?
He is a great spinner! Some people reading this may have caught the live action at last year's National Horse Show in the middle of my handy round.
Who do you train with?
I ride with Kelianda Farm.
How long are you at WEF for?
This year, I'm here until sometime at the end of April, and I got down here at the end of January. I usually do not go back and forth to NYC very often, I prefer to just stay.

What division are you competing in this season?
I show Stewey in the 3'3″ Older Amateur-Owner Hunter Division.
What is your favorite place at WEF?
Hmmm, probably the Grand Hunter Ring! I think I've had a lot of success in there and I compete in there often, so I'm always sad when the classes are held somewhere else. My other favorite place would have to be the International Arena during Hunter Week!
What is a career highlight of yours?
I think it would be my 3rd place in the handy hunter round of the A/Os during the 2016 Washington International Horse Show. It was both mine and Stewey's first time showing there, in a really intimidating environment. At the time, Stewey was for all intents and purposes a "first year horse." He would usually show a class or two to warm-up with [my trainer] Jo Seaver, which he couldn't do obviously before WIHS. So it was our first time he didn't get shown by a professional before I showed him, so I was really really proud of him!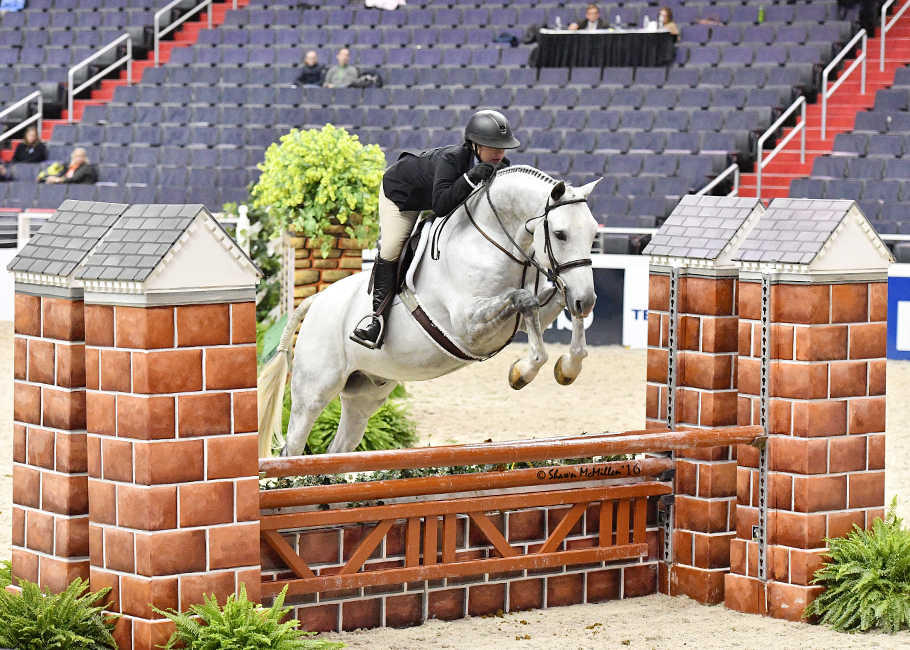 What is your favorite SNL event?
 Any 5* Grand Prix class!
Who is your favorite professional rider to watch?
It's a toss up between Scott Stewart and Beat Mandli. They're so confident and elegant, even when they're on a green horse.
If you could create a new class or division at WEF, what would it be?
 A division of all handy rounds! I love the handy class, it's my favorite thing. I would LOVE a Handy Hunter Division!
What is your favorite non-horse show thing to do in Florida?
Oh gosh, I don't know! I guess laying out by the pool, but it's really all about the horses for me.
Good luck this season, Kristan!