Meet this week's athlete: Karen Roche!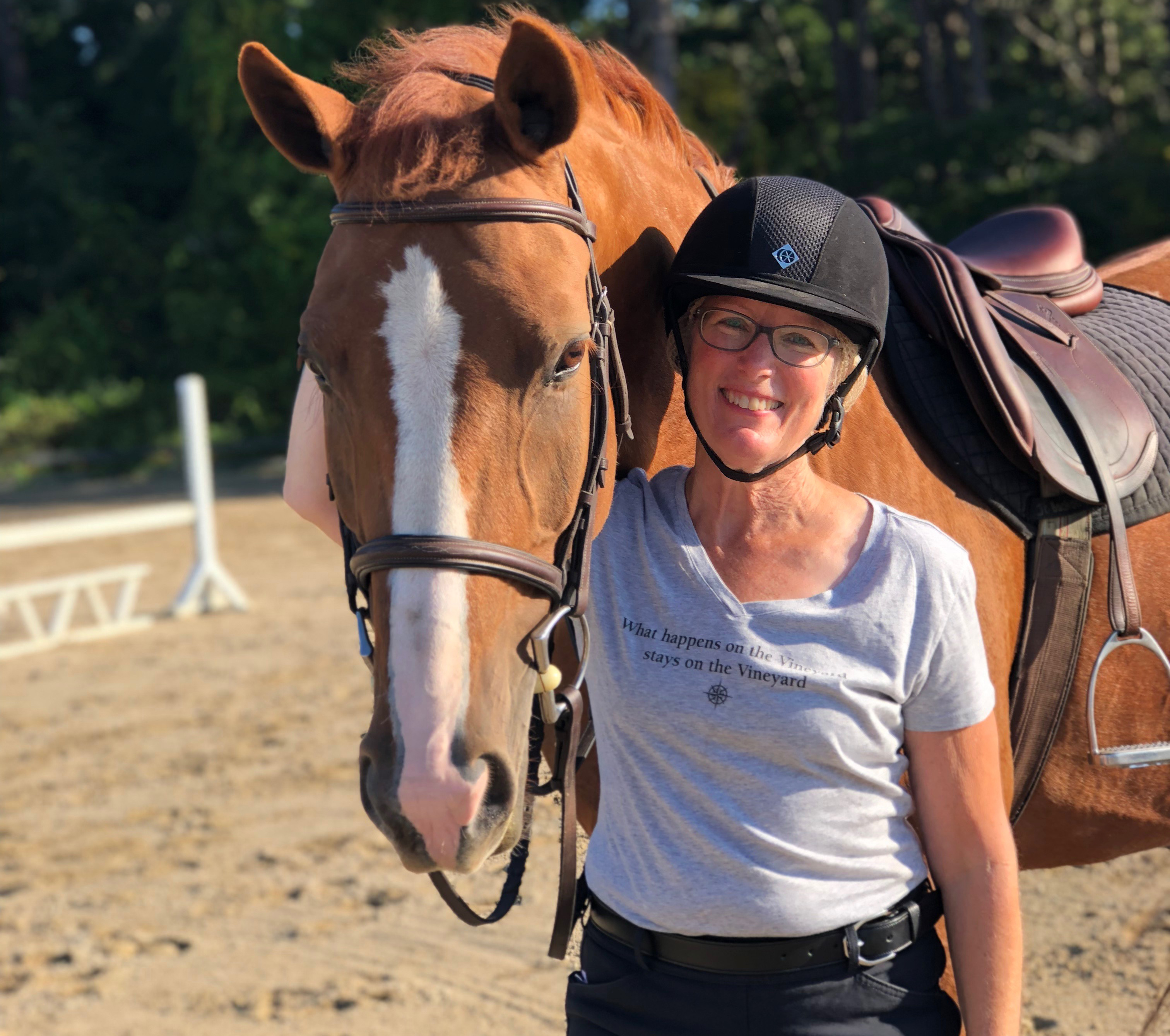 How did you get involved with riding?
I just always loved horses. I know it sounds corny, but I was the kid at carnivals that always wanted to see the horses and go on a pony ride. I was about 10 years old when I first started riding and taking lessons. My mother's friend had horses a few miles away from our house in Massachusetts, and I remember getting up early in the morning and biking over to her house before school to feed them in exchange for riding later in the afternoons.
About a year later, I got my first pony, Midget. She was a large welsh cob, and was definitely green. She would spook at anything or just start bucking and rearing while I was cantering around the ring. I kind of give her a lot of credit for teaching me how to stay on, because she'd be like a bucking bronco some days!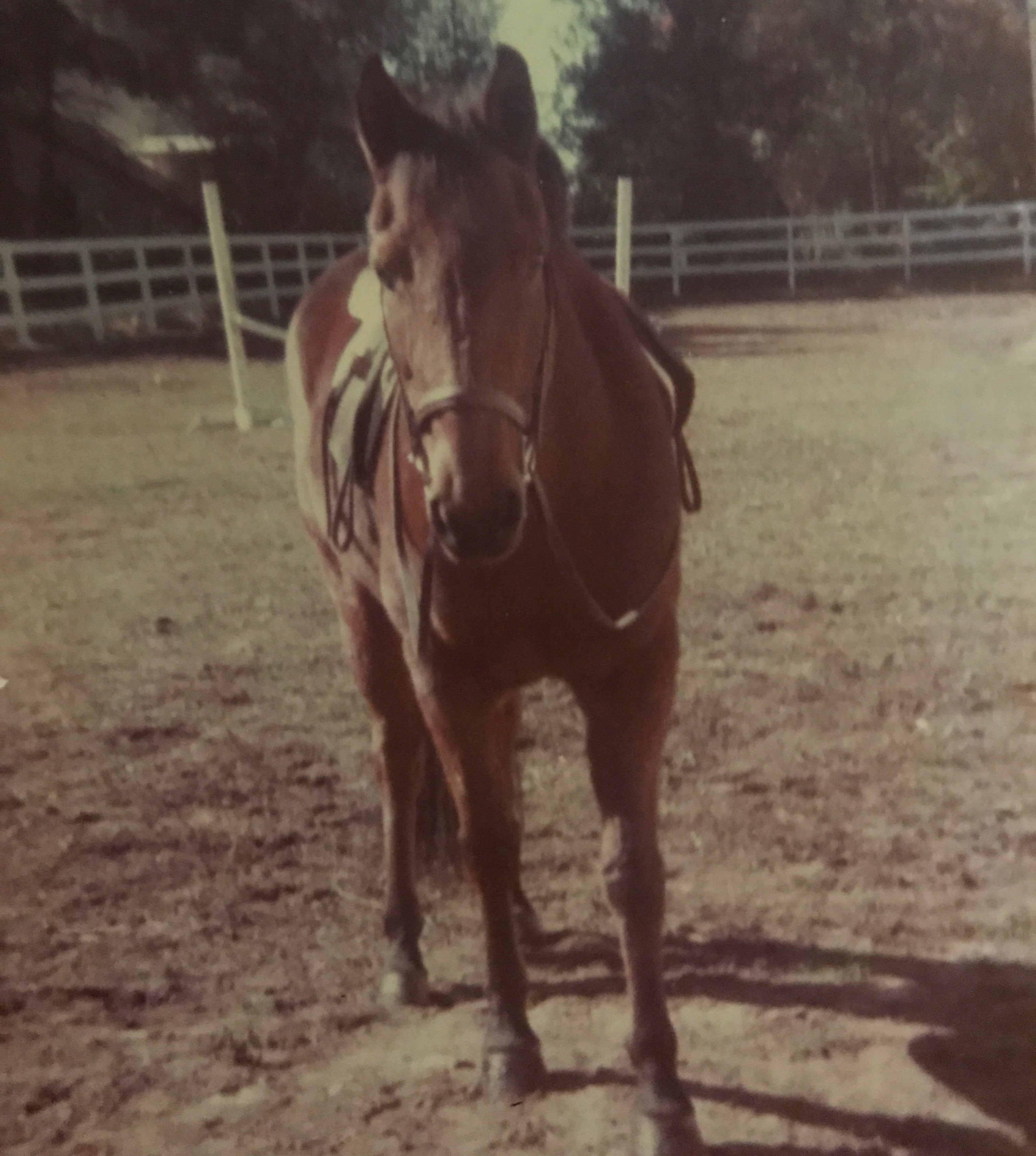 I rode all through high school and then took a few years off when I moved out to Oklahoma to go to college. Once I moved back to Massachusetts in my late twenties I started riding competitively again and just never really stopped. I had some friends in the barn that were competing in the Equitation division, and the courses looked really fun so I decided that was my next goal – to qualify for the big Equitation finals. Since then, I've been showing off and on for the past 20 years.
What has the sport or horses in general taught you over the years?
It's really taught me to appreciate what you have and the true meaning of hard work. Over the past 20 years, we've always boarded our horses at home in a small barn, so there's never a day off. You have to get up early and feed them before work and muck out the stalls every afternoon, even on Christmas. Keeping them at home has also taught me to recognize the different personalities of the horses, each one is so different. I think once you get used to caring for them yourself and being so hands-on, you enjoy them even more and create an extra bond. It always felt so good to go and 'tuck them in' on a cold winter night back home.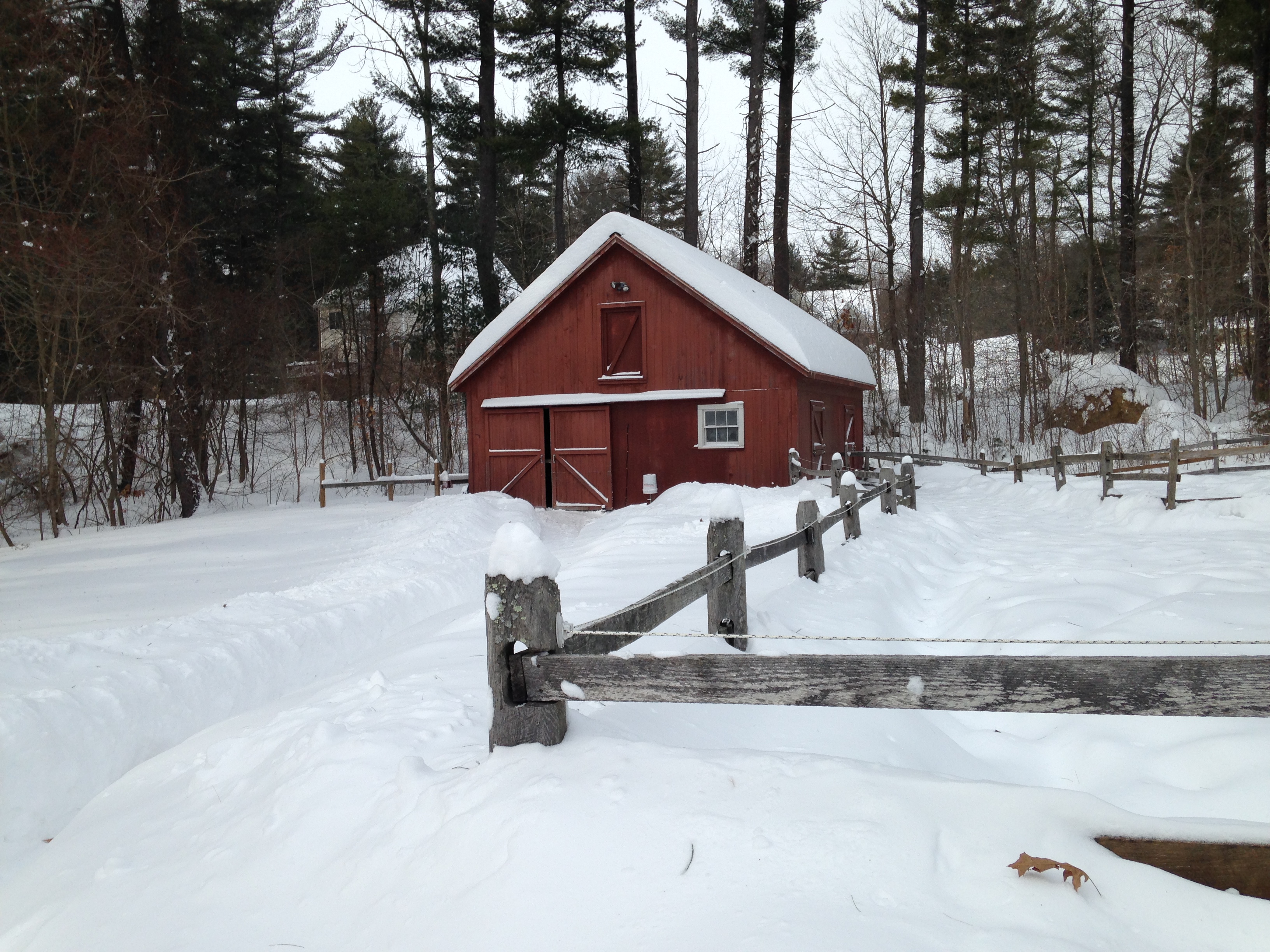 Is there a particular horse that has made a huge impact on your equestrian career?
Yes, I had a horse named Tex for many years and he will always be my favorite. I got him when he was 16 years old, but was still very competitive in the 3' Adult Equitation. He had been with a few other adult riders before me and everyone in the barn called him Superman because he was so good all the time. He would jump anything, take off from anywhere, he just had a huge heart. He gave me a lot of confidence and helped me out on the most difficult courses. The horse I had previously was a stopper and very spooky, so my confidence was a bit shaken and Tex got me feeling good again about competing. He had a heart of gold and always seemed to know what I was thinking; he'll always be my 'horse of a lifetime.'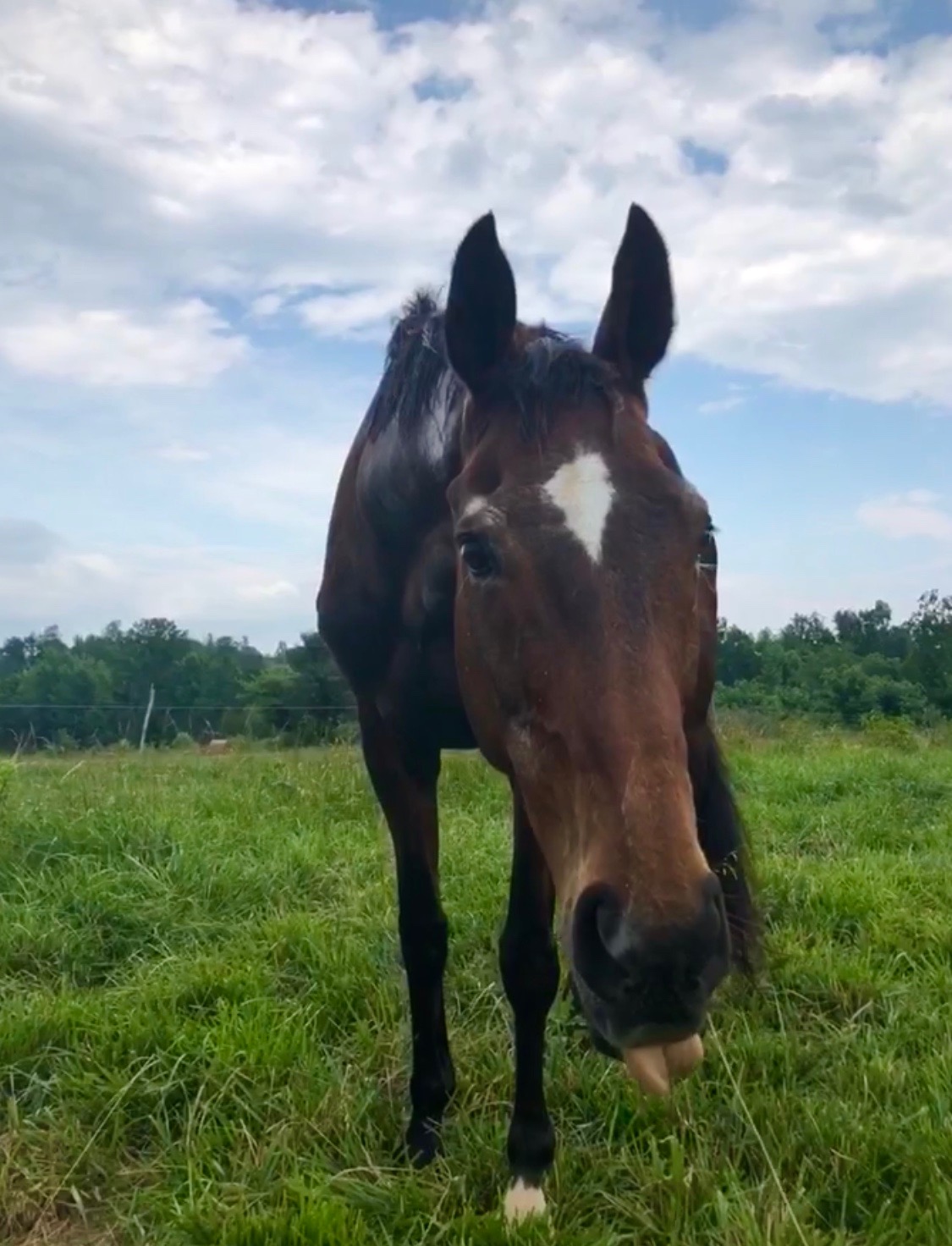 What has been a highlight for you in your riding career? 
Probably when I won third place at the Massachusetts Horseman's Council Adult Medal Championship back in 2012 with Tex. The year before we had also won sixth place at the New England Equitation Championships which was pretty cool, because that final is always a highlight of ours and there's a lot of competitive riders there.
Tell us about the horse you're riding now!
I've been leasing a 10-year-old warmblood named Emmett P from Grazing Fields Farm for the last seven months or so. He has a really sweet personality and doesn't have a bad bone in his body. I've had a couple of bad falls in the last few years, so I was looking for a horse that was fun but also safe and gave me some confidence in the show ring again. Emmett is similar to Tex in that he'll jump anything and take off from just about anywhere, he's so adjustable. I'm super lucky to have had the opportunity to bring him down from MA this winter. It's been a goal of mine to show at WEF for a long time, so I'm really thankful to his owner, Julie, for letting me 'steal her baby' for a few months! It's been a lot of fun!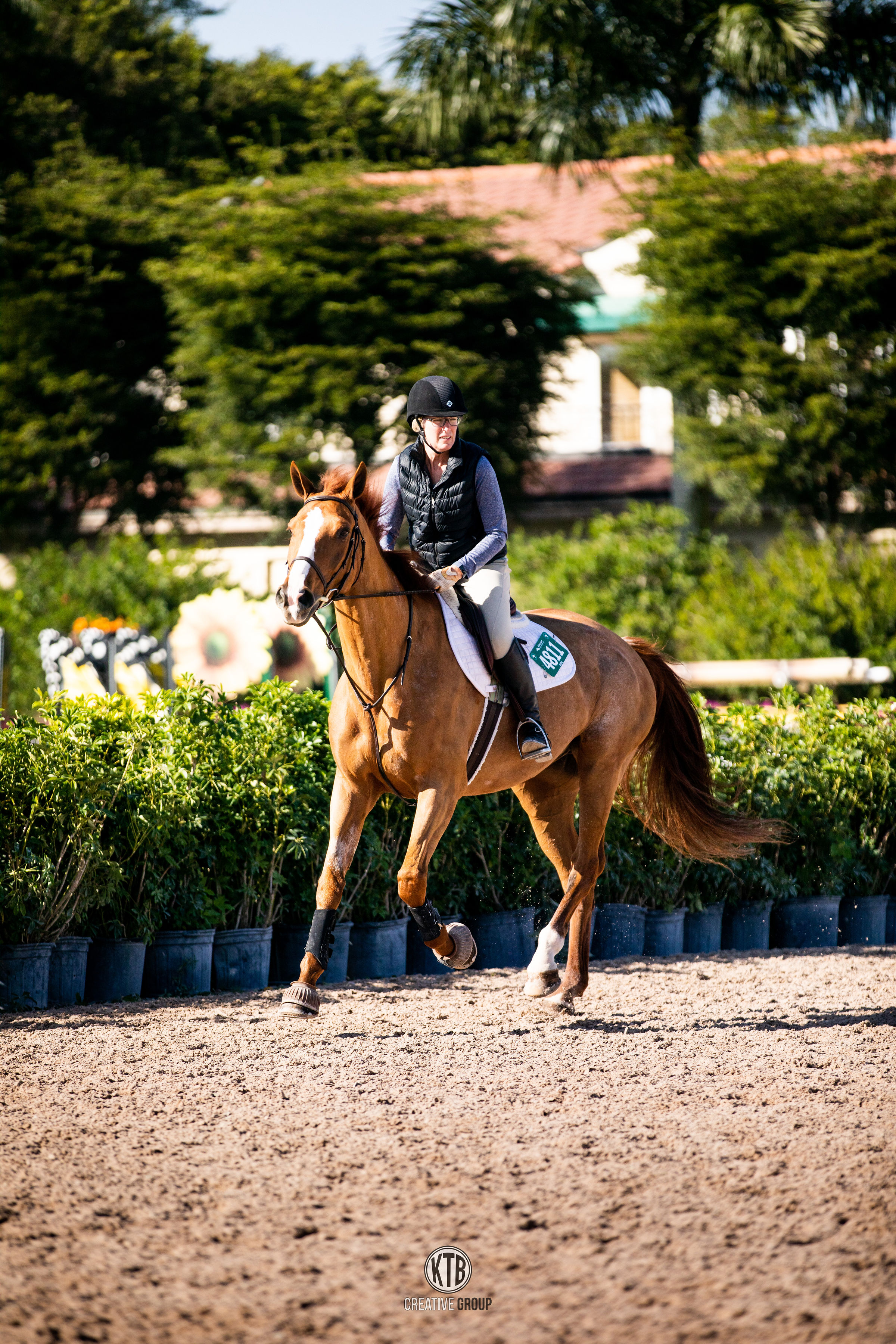 How many years have you been competing at WEF? What do you show in?
This is my first year at WEF. So far, I've done a couple of classes in the Low Adult Hunters and we're thinking about riding in a few Equitation classes too to mix it up!
Tell us a bit about your job!
I've been working in the operating room as a registered nurse for over 30 years now. I actually started out in the ER and Intensive Care units for about five years. I loved the fast pace and the uniqueness of it all, but eventually switched to the OR to have a little more of a normal, Monday to Friday schedule. That way I could show on the weekends!
In the last year and a half, I've started working as a travel nurse, which means I move around to different hospitals every three months or so. It's been a really exciting experience, because it's a great way to explore new environments and parts of the country that normally you'd never stay in for longer than a short vacation. So far, I've been to Asheville, NC, Austin, TX, Gainesville, GA, and now I'm in Wellington. I think my favorite stop was Asheville. It's just beautiful up there with all the mountains and the culture was so unique. Next, I'm planning to go out to Montana and see what the northwest area is like.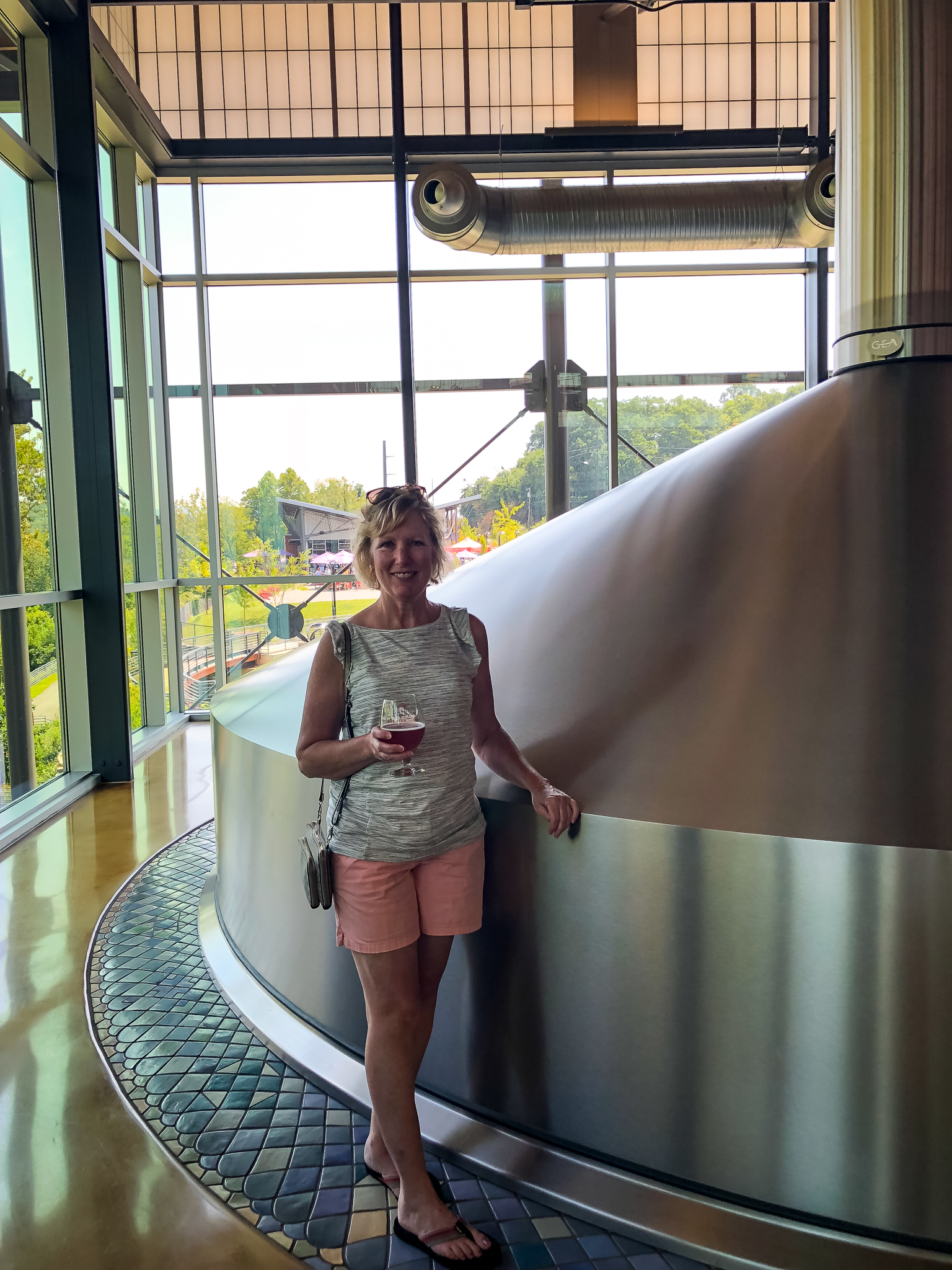 What advice would you give to another amateur coming to compete at WEF for the first time?
Don't look at it as a huge competition, because it can be a bit overwhelming when you first get there. Just enjoy riding around the beautiful rings with this gorgeous sunny weather. Don't worry so much about getting ribbons, just have fun and take it all in.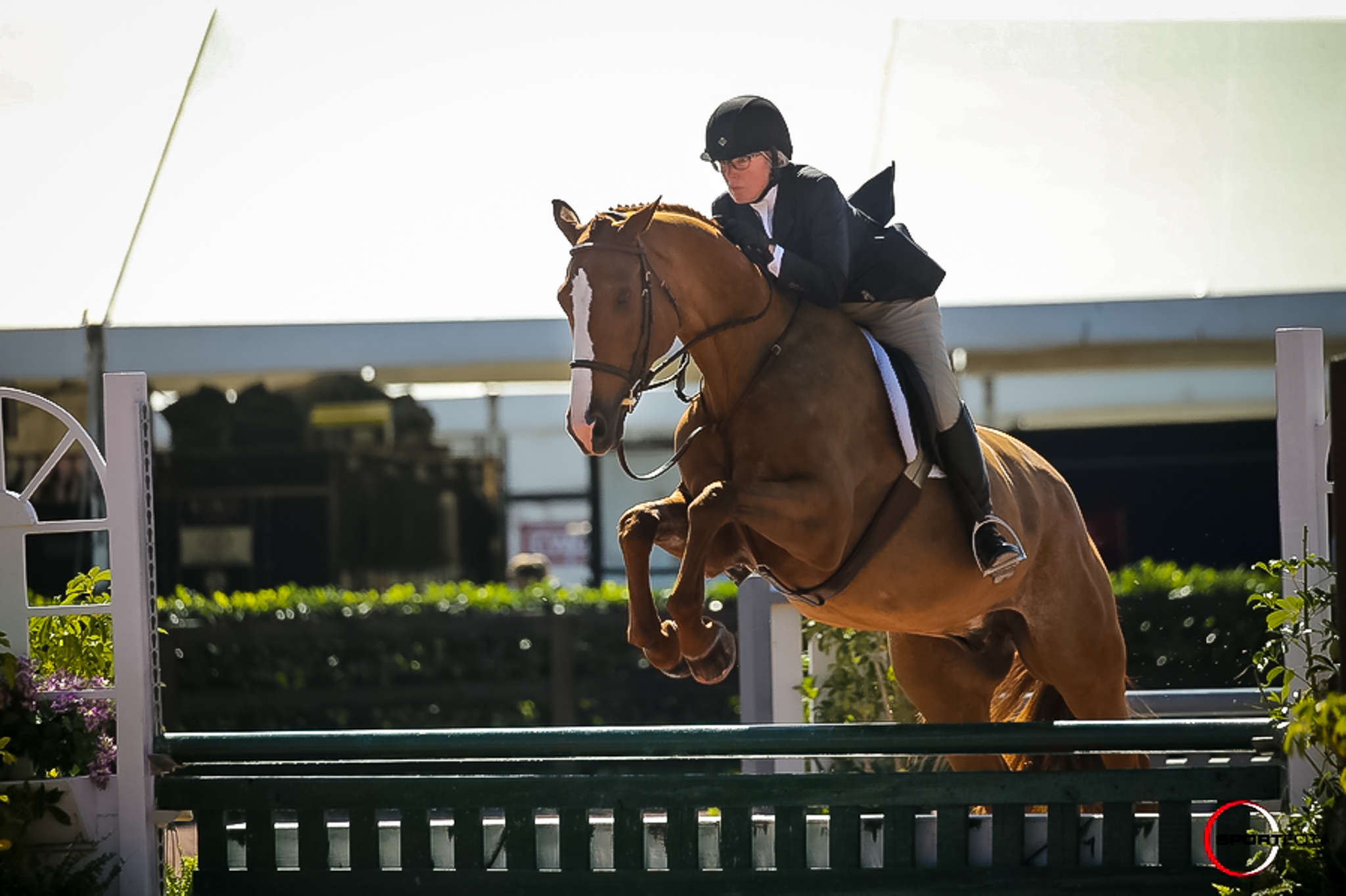 Thanks for chatting with us, Karen! Best of luck at #WEF2020.