Meet this week's athlete: Julie Biel!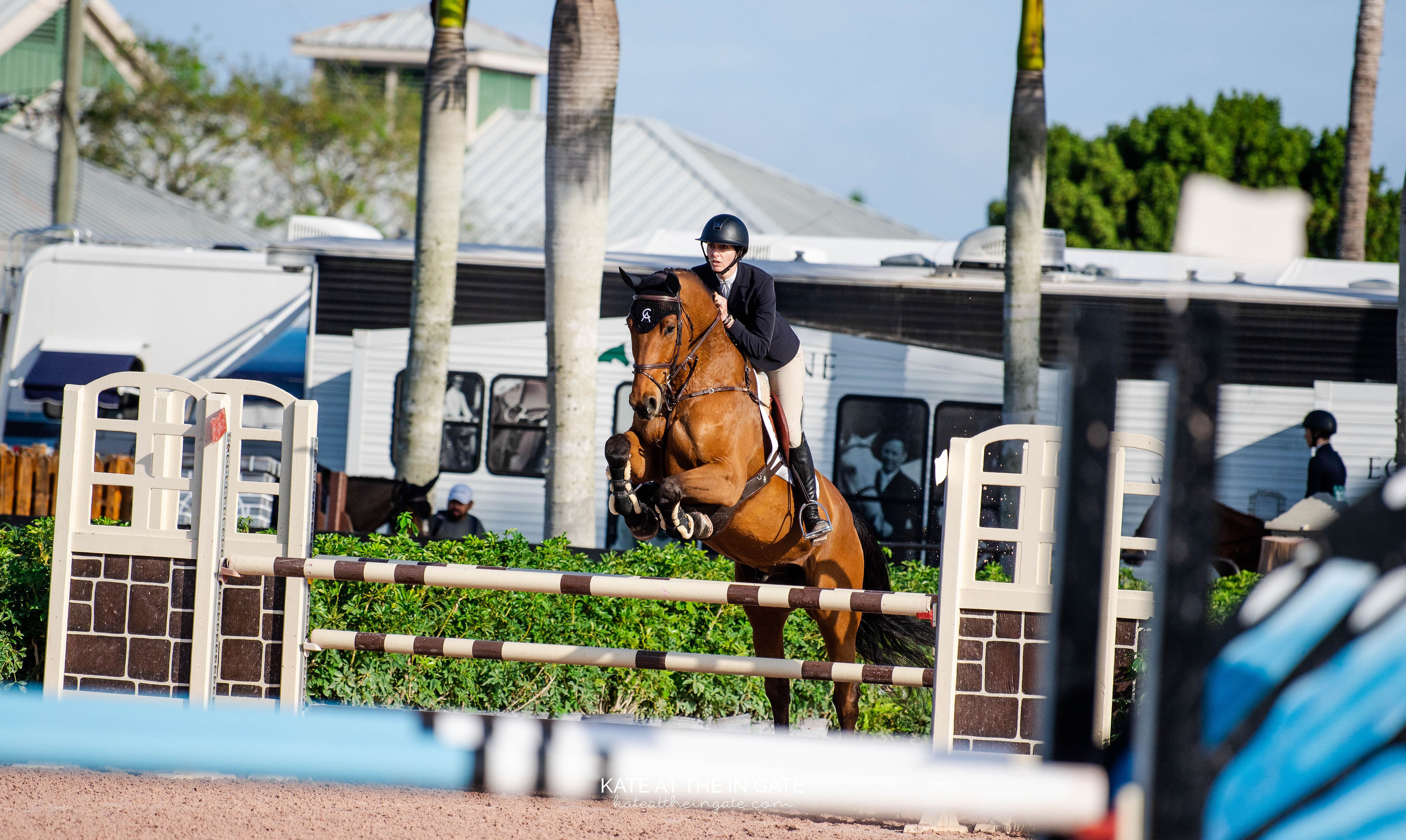 How did you get involved with riding?
I started riding when I was eight years old here on the West Coast at a local barn, and then I rode a lot as a junior. I worked on Wall St. and went to business school and was completely out of horses for 15 years. I would still kind of pay attention to live streams, but I was really very out of the sport. Then when I met my future husband and we got married I started riding very casually. I had a friend, who was an agent for finding horses, and I asked her if I could go with her on her next horse-buying trip. While I was there, I found a horse and bought him. I did the hunters for a while, but eventually decided to switch to jumpers. I've always followed show jumping and it's really what I want to do. I'm less interested in something being perfect and more interested in something being difficult and tackling it well. It's more appealing to me and more fitting with my personality. Once I decided I wanted to find a trainer that went to Florida, I found Carly Anthony, who's just incredible to work with. She's wonderful with young horses, which is amazing, but she's also not afraid to push you to be better and she's not afraid to make it uncomfortable for you, and then she's right there supporting you when you do well. You really get a lot of feedback and support from her.
How many years have you been competing at WEF?
This is my second year! Last year a good friend of mine asked if I would be interested in leasing a horse to show in Wellington and I immediately was like, "Yes!" The experience of showing here at WEF is so great and the competition is at such a high level I get so much out of the experience. Part of the reason why I chose to train with Carly is that she does come to Florida and she's trying to compete at that really high level. I just felt like this is such an incredible opportunity and it's such a great experience for me, and my horses have developed so well with her. It's been really great!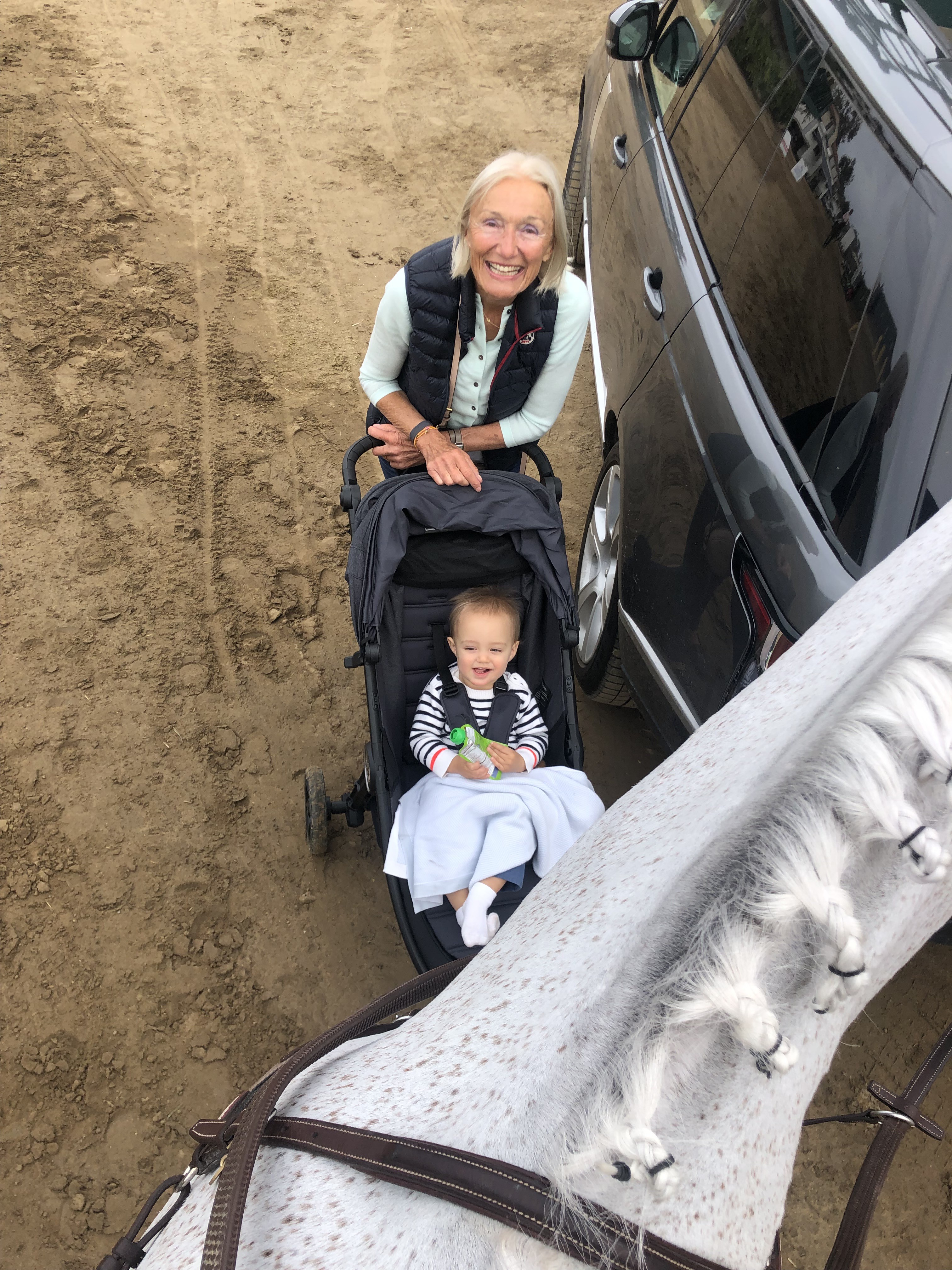 I definitely couldn't show every week. My horses went to Florida in December with Carly to relax after the show season and to also give Carly time to work with my horses one-on-one. That was basically their Christmas present that I left them alone for the first two months of the year! It was really beneficial. I have a young horse who has a lot of talent, but wasn't quite put together yet and when I first came down at the beginning of January I was like, "Oh my gosh; this is amazing!"
Tell us about your horses!
I came with two horses, but we just sold one. My young one is the one I still have and he's about to turn seven. He's a very big horse so it has taken him a while to develop. During week four we did the low adults and then we did the highs during week six, and he was great. The courses are very user-friendly not just for adult amateurs, but also an adult amateur on a young horse, which I really appreciate.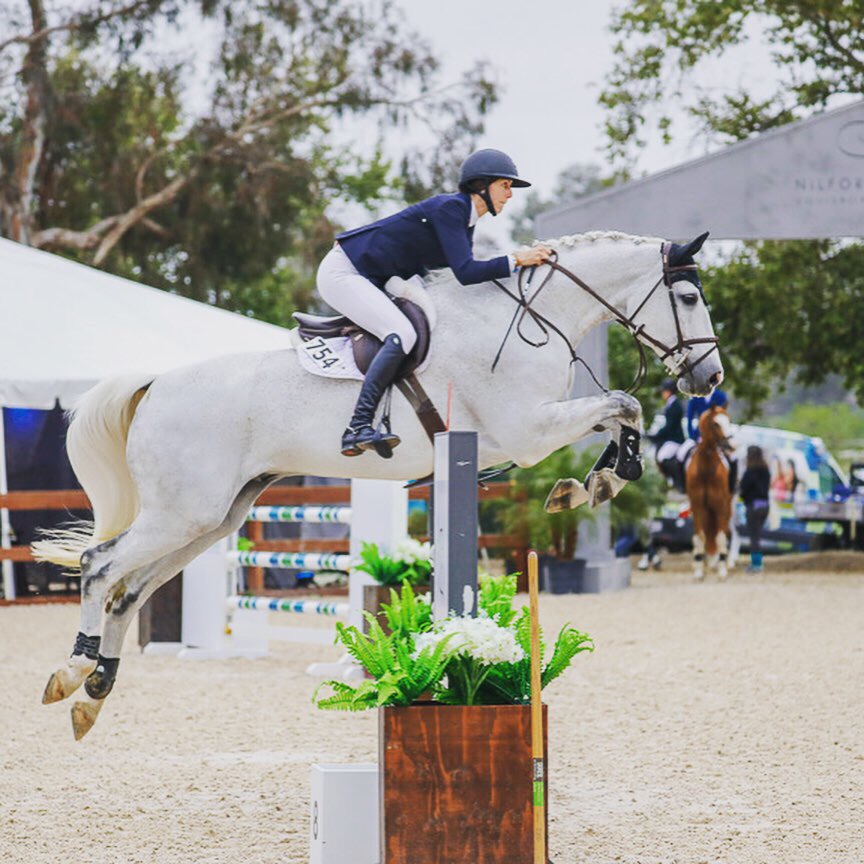 What are your goals for the season?
I think what we would like to do is for him to eventually get into the young horse classes with Carly. He has just been a little bit behind, and I don't want to push him into the young horse classes just because, but I think he has a lot of talent and a lot of scope. For the rest of WEF, we'll stay in the highs.
Tell us a bit about your job!
I'm a portfolio manager for a large mutual fund in Los Angeles. I cover technology stocks, so I try to kind of see the future of what's happening with technology and make good decisions about what kind of companies we need to invest in. There are a lot of different styles of being an investor on Wall Street – some guys are kind of trading every day, but we tend to buy companies and hold them for five to seven years, so I get to know my companies really well. For us, it's like finding that really quality six-year-old and getting to hold onto it until it's ten or eleven and seeing it develop. I try to just pick very good companies, so it's actually not as stressful because they're really high quality and once you've been doing this long enough you learn not to take it personally if things don't work out. It's funny because investing and riding are very similar in that you make a lot of mistakes and the less ego you bring to the table the better.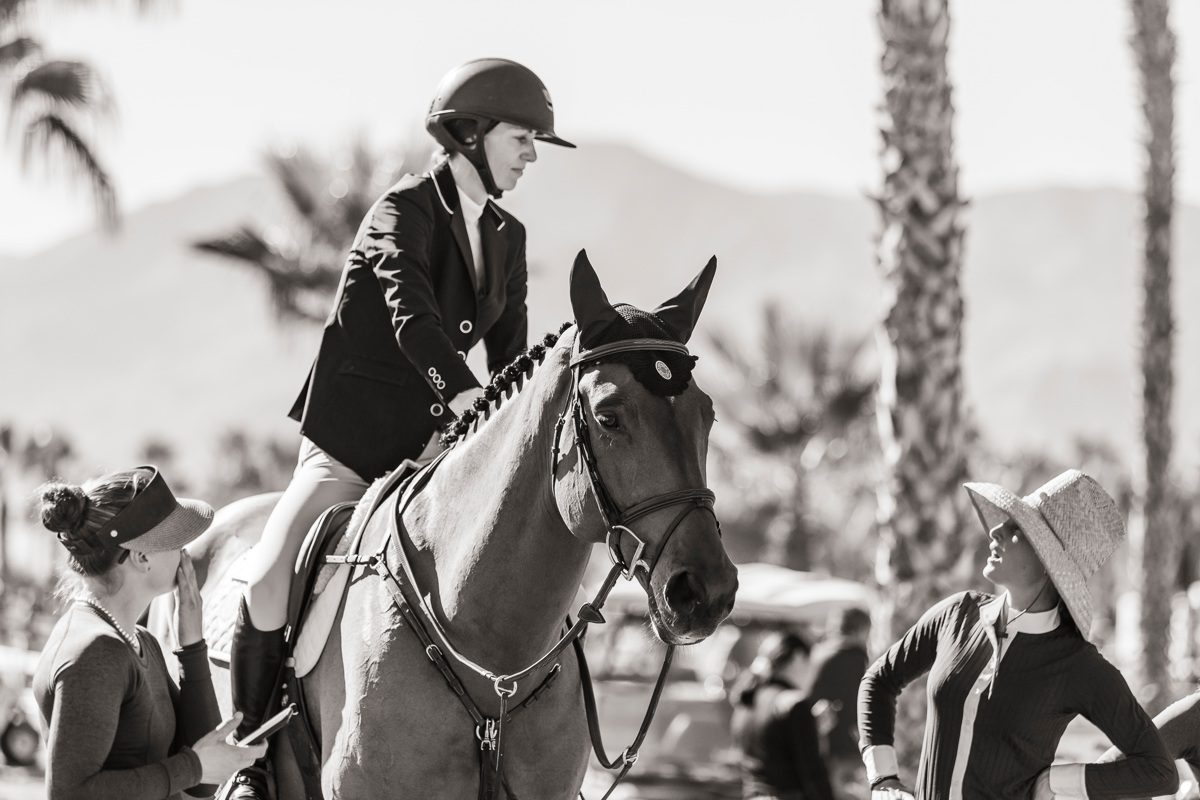 How do you balance traveling from coast to coast with work and having a family?
My interest in horses is really what drives the cart more than anything else. It's my major passion, and I'm always trying to figure out how to make time for it because when I don't ride, I'm not as focused and I'm crankier, honestly. I think everyone at my office appreciates that I ride because it motivates me not only to make as much money as possible, but also because it's a good outlet for my competitive spirit, and for me, it's really nurturing. I'm very lucky that I have a wonderful nanny and an incredibly supportive husband, so as long as I get time with my horses, I'm a better mom and a better wife. For me, it's just about carving out time for myself because I find if I do that, I'm better at all the other things in my life.
I find that women put a lot of pressure on themselves to be amazing at all these things they do. My goals are never to be the best mom, or the best whatever, but to just be as engaged as I can be. I think that's a more achievable target for myself and I think as women and as moms, especially with all the Instagram culture, there's so much pressure to be perfect and I think that does us all a disservice. We just need to be present, be engaged, and we need to be grateful for what we have. That's what allows us to really enjoy everything.
Thank you, Julie! We can't wait to see you back on the East Coast soon!